Grilled Fruit Kabobs. The grill isn't just for dinner.  You can also grill fruit for breakfast or dessert.  Keep the kitchen cool, and toss these fruits on the grill, and then dip them in the smooth and delicious papaya creme.  This healthy treat is ready in less than 30 minutes, and is light and fresh. Packed with nutrition and no added sugar!  Vegan, gluten free and dairy free.
Tools of the Trade for this recipe:
George Foreman Indoor Outdoor Grill.  Check out my complete review of this grill here, and take a look at all of the recipes that I have been grilling and why it makes your grilling indoors or outdoors, so much easier.  This post contains affiliate links.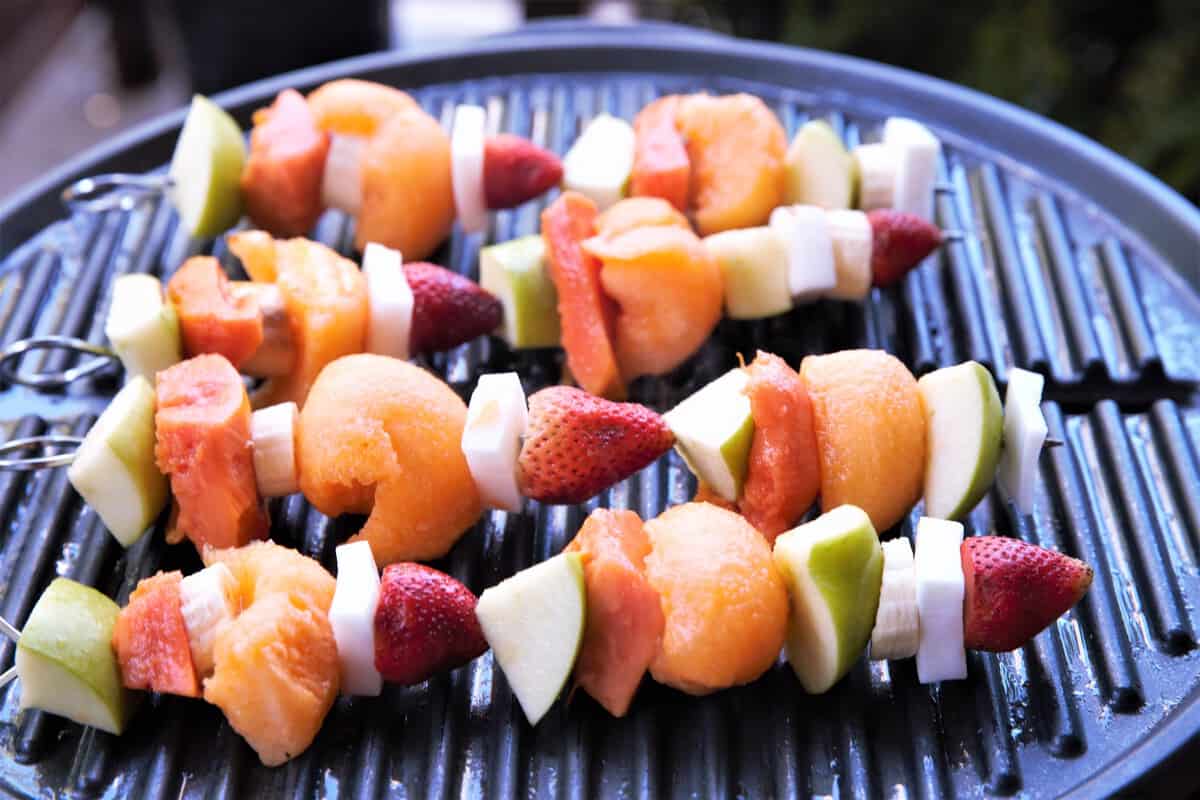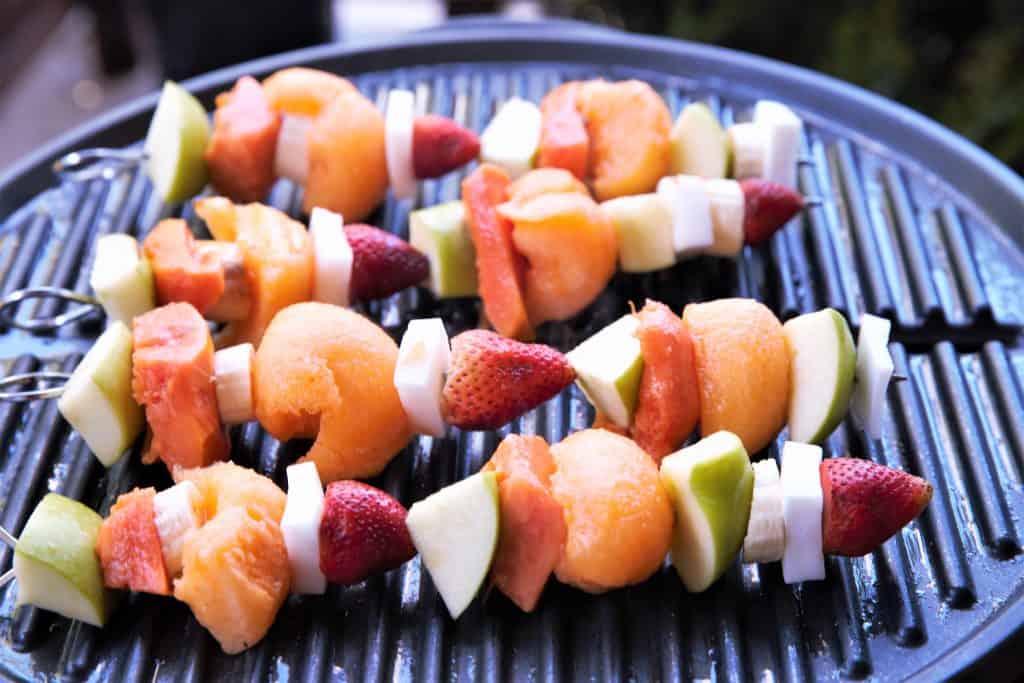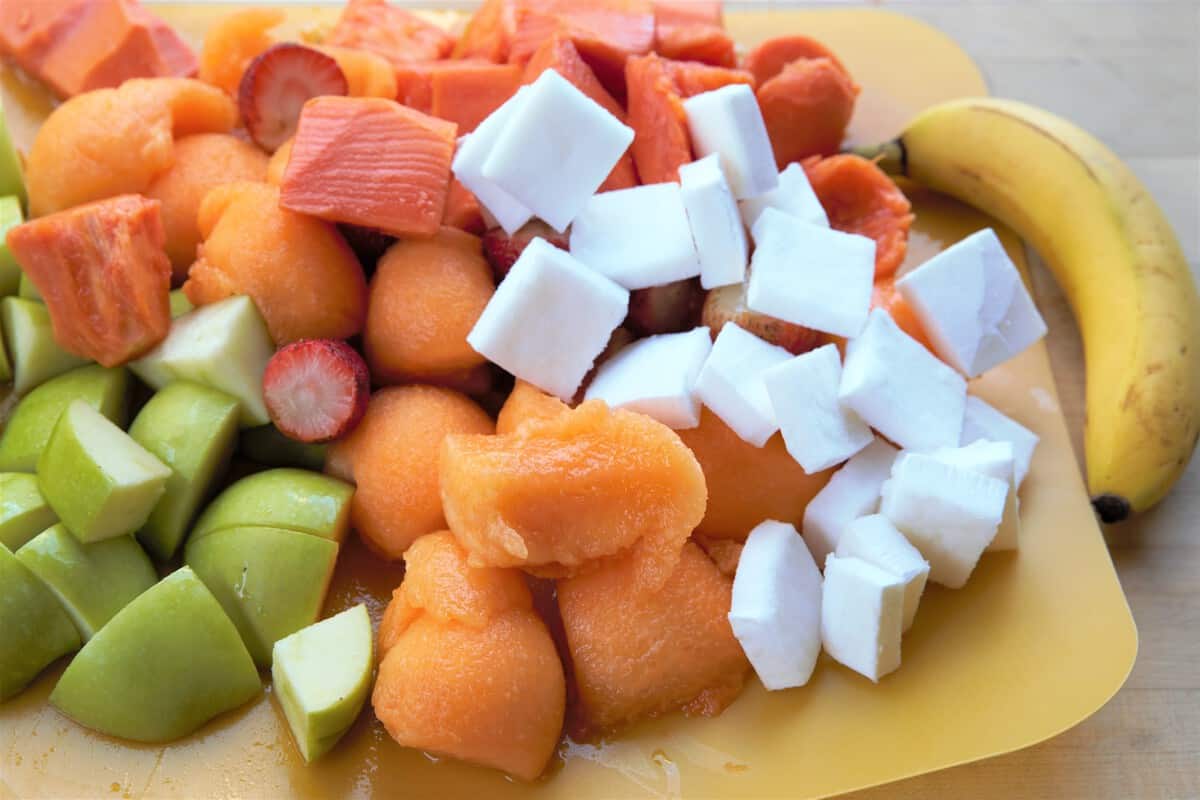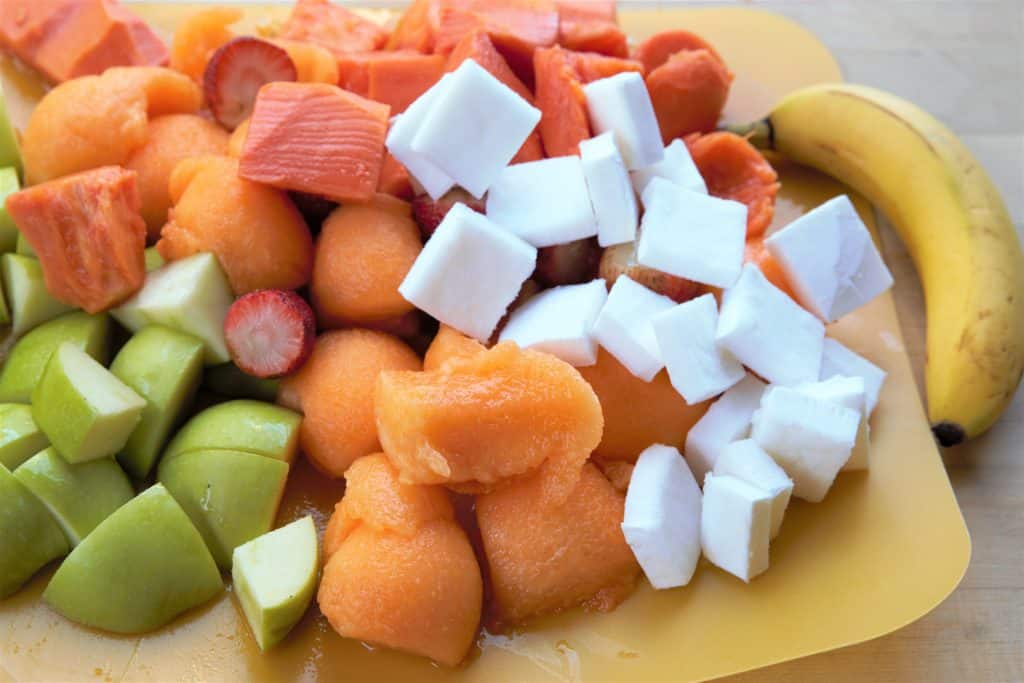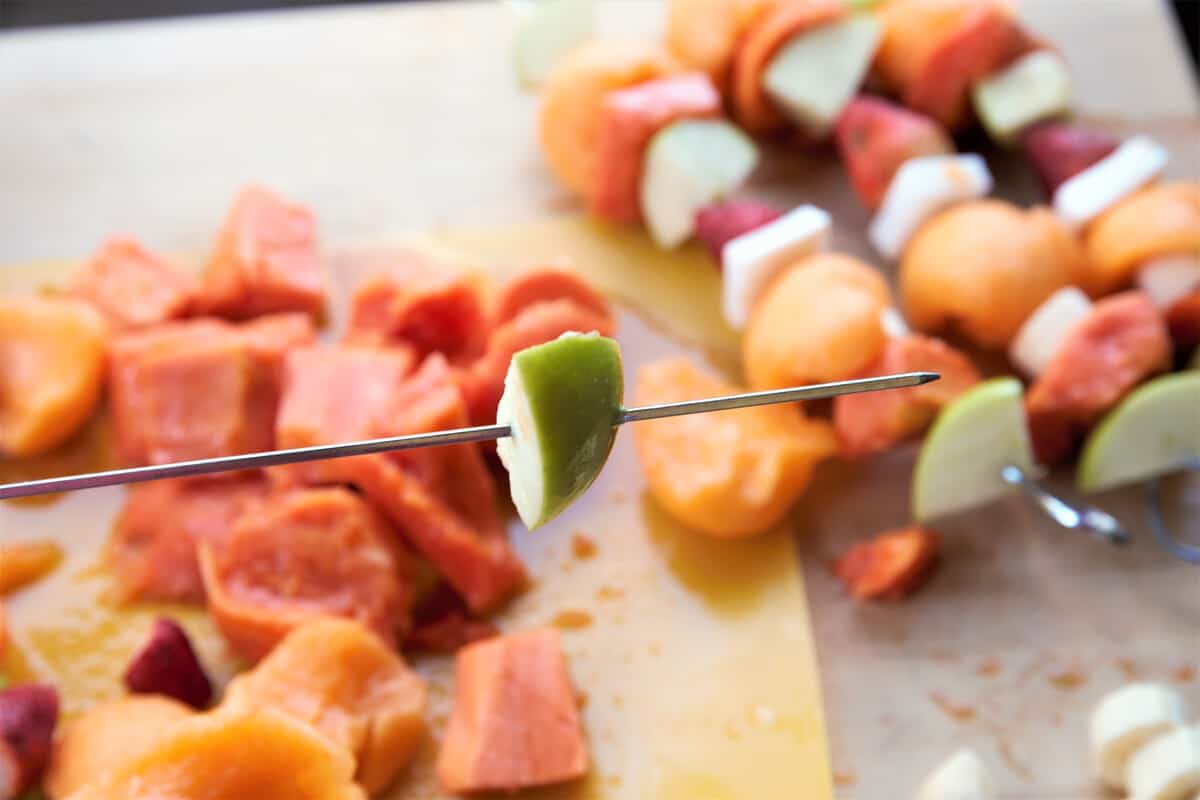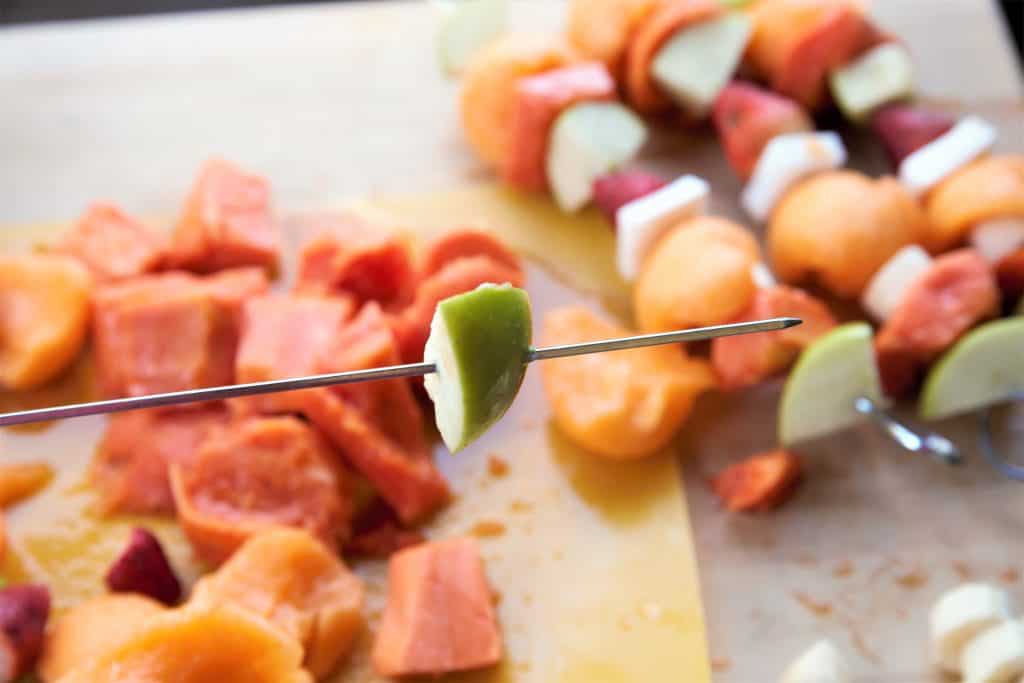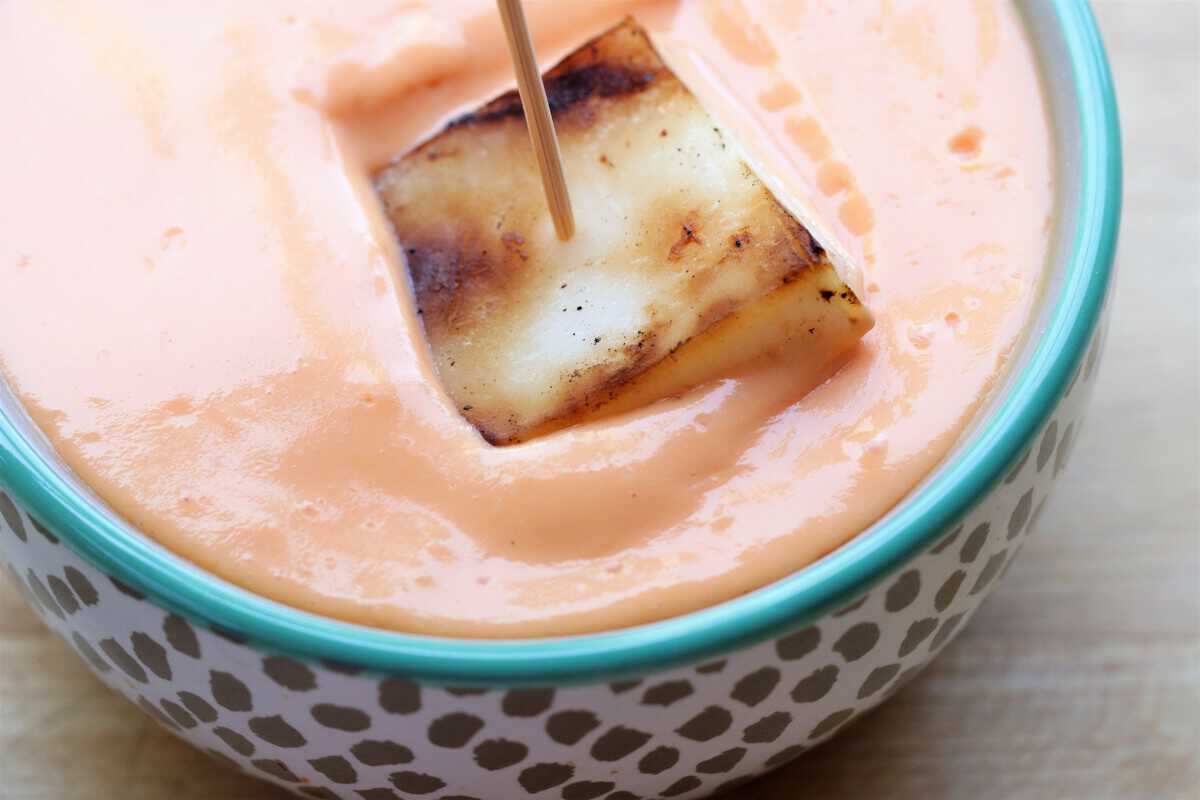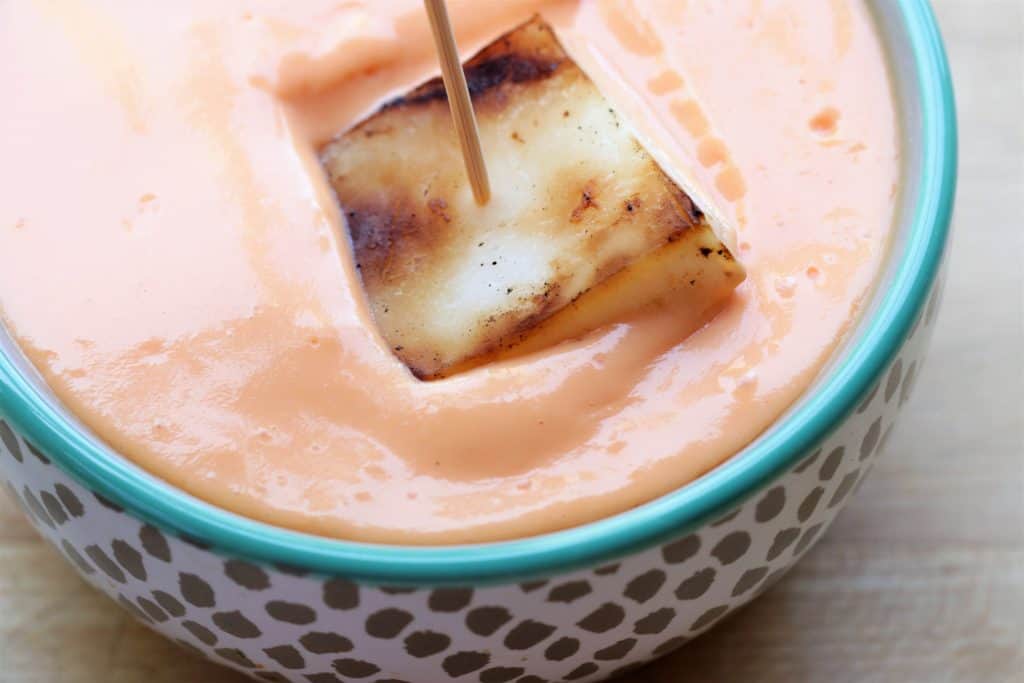 More recipes like Grilled Fruit Kabobs: