Grilled Pineapple Slaw.  It is spring time now, and it wont be long before we are diving into those summer barbecues.  There is no food that goes better with summer barbecue than slaw, and slaw has many flavors and variations.  This is a sweet slaw, using grilled pineapple, purple cabbage and a cilantro lime dressing.  The carmelization of the maple syrup on the pineapple on the grill is yummy.  So many delicious flavors in this combination.  This dish is  the perfect for a side dish for any main course that you are serving.  Vegan, gluten free, dairy free.
Tools of the Trade for this recipe:
George Foreman Indoor Outdoor Grill.  Check out my complete review of this grill here, and take a look at all of the recipes that I have been grilling and why it makes your grilling indoors or outdoors, so much easier.  This post contains affiliate links.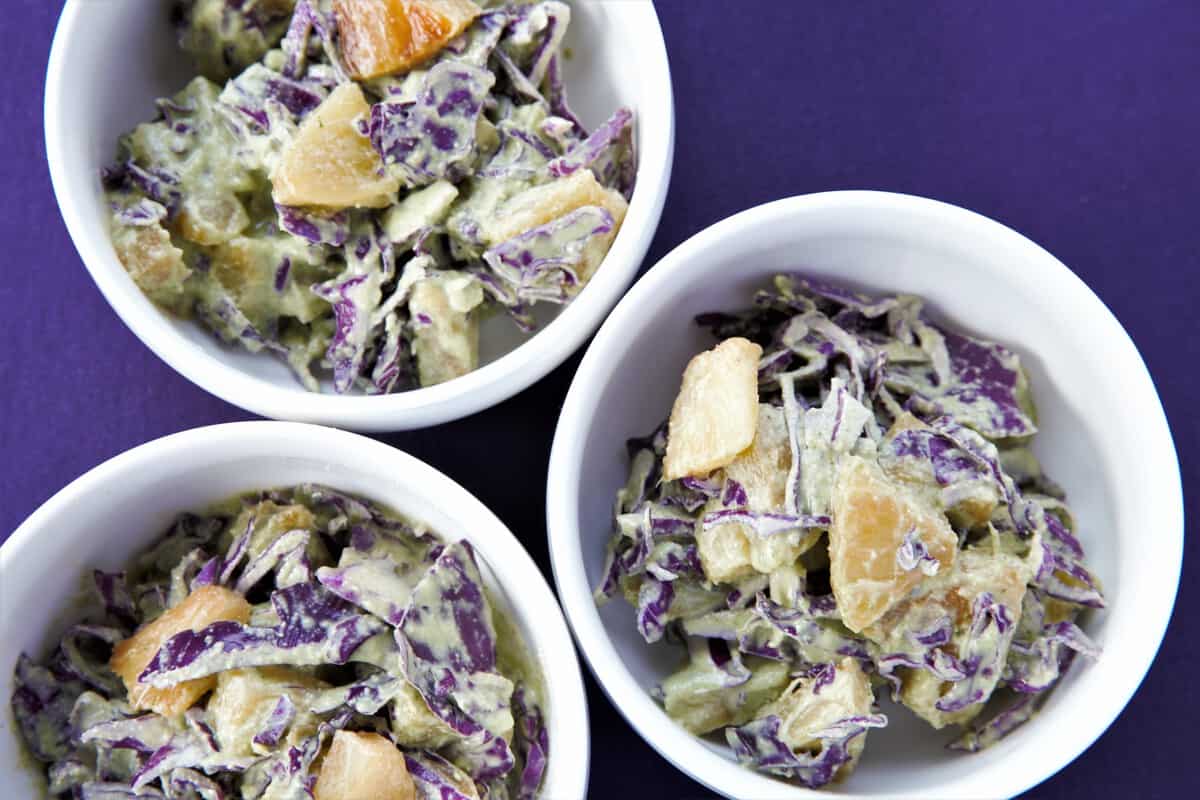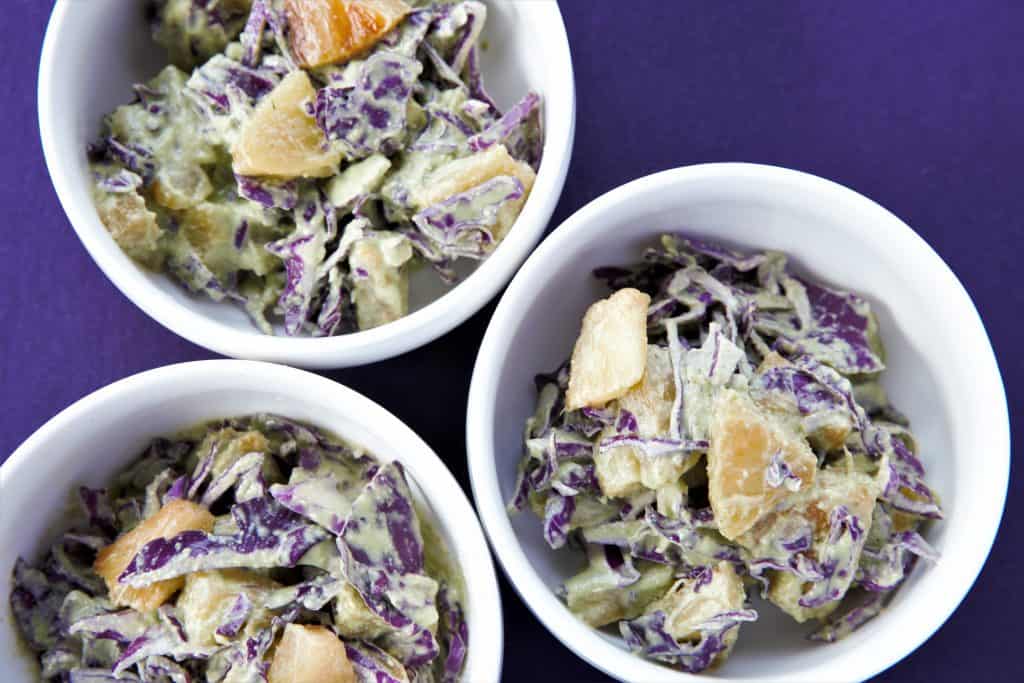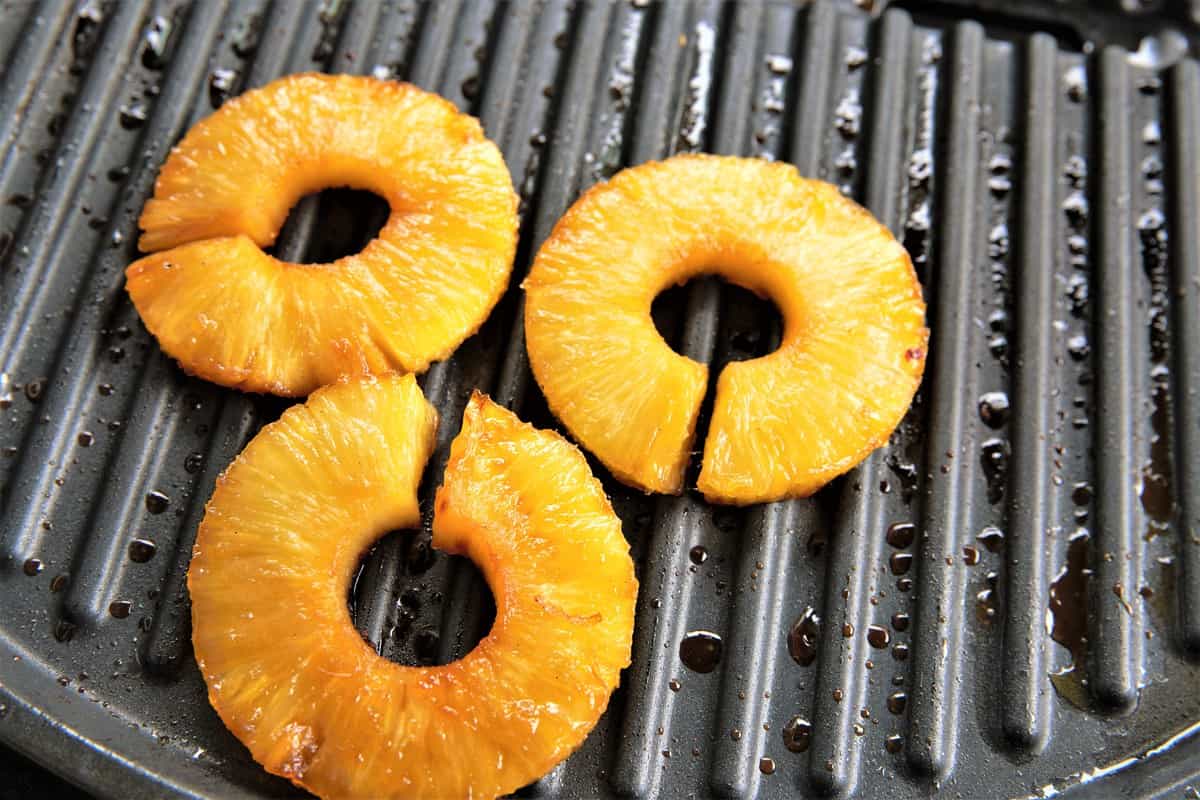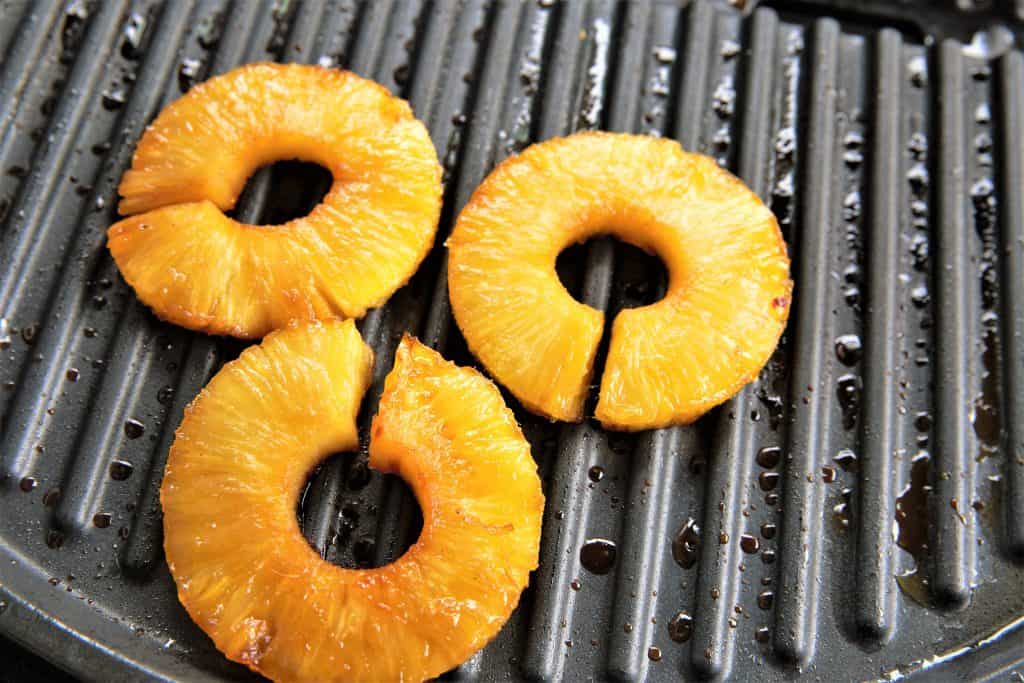 Tools used in this recipe:
Recipes like Grilled Pineapple Slaw that you might like: