Sesame Ginger Tofu Kabobs.  It is spring now, and before long, it will be grillin' time.  To get a start on summer, I created a sesame ginger marinade that is amazingly flavorful and delicious.  Starting with tofu, and adding fresh seasonal vegetables and fruit, this marinade transforms them from ordinary to delectable.  You have the option of preparing your tofu and vegetables as kabobs on skewers and grilling them, or if you are short on time, you can stirfry on the stovetop.  Either way, you will not be disappointed and this dish will definitely be a favorite this summer.  Vegan, gluten free and dairy free.
Recipe
Sesame Ginger Tofu Kabobs
Tofu, seasonal vegetables and fruits marinated in delicious sesame ginger dressing. You can grill as kabobs or stirfry on the stovetop. Vegan, gluten free and dairy free.
Ingredients
Kabobs
16

oz

extra firm tofu

16 to 24

half pieces of brussel sprouts

16 to 24

bite size pieces of fresh mango

not overripe, as they will be mushy

16-24

bite size pieces of red pepper

16-24

bite size pieces of yellow squash

1

onion

cut into bite size pieces
Sesame Ginger Marinade
⅓

cup

coconut oil

2

tablespoon

sesame oil

¼

cup

rice vinegar

1

tablespoon

coconut aminos

4

cloves

garlic

minced

1

slice

fresh ginger

minced

1

tablespoon

sesame seeds

1

cup

cooked white rice
Instructions
Rice
Cook rice according to package directions.
Kabobs
Press tofu to remove water. Slice tofu in half, lengthwise, and then cut into 18 cubes

Place tofu cubes in flat pan with Sesame Ginger Marinade and let it set for 2 hours

Brussel sprouts take a long time to cook on the grill. Before placing vegetables in the marinade, cook the brussel sprout pieces for 2 minutes in the microwave to be sure they are throughly cooked after grilling.

Remove tofu from marinade. Place sliced vegetables in marinade and mix.
Grill Instructions
Rub coconut oil on each of the skewers to prevent sticking. This recipe makes between 6 and 8 kabobs. To assemble kabobs: distribute the tofu and sliced vegetables and fruits on the kabobs, with 2-3 of each tofu, vegetable and fruit on each kabob. Try to make the food level so that they lay on the grill evenly. Make sure to use a sturdy vegetable, like brussel sprouts or squash and the top and bottom of the skewer. Do not press down to hard on vegetables or fruits being placed above the tofu, or the tofu will break.

I use a George Foreman Electric Grill. Generously oil the grill with coconut oil. Turn the grill on to high, level 5. Place the skewers on the grill surface. Let cook for approximately 5 minutes and then turn when grilling marks appear on the tofu, vegetables and fruit. Cook an additional 5 minutes to cook on the other side. After the kabobs are crisp, reduce heat to level 2, place the cover on the grill, and cook for an additional 20 minutes or until the vegetables are tender and cooked.

Serve the kabobs on a bed of white rice and drizzle remaining sesame ginger marinade over the dish.
Stirfry Instructions
If you don't want to grill the kabobs, marinate the tofu as described above for 2 hours, and remove from dish. Place vegetables in marinade.

Heat coconut oil in pan and add tofu. Stirfry on medium high heat for 2 minutes on each side or until slightly crisp. Add vegetables from marinade and stirfry for 3 minutes or until vegetables are cooked but still tender. Don't over cook, or they will become soggy. Add half of marinade to give additional flavor.

Serve on bed of white rice, and drizzle with remaining marinade.
Notes
I used Trader Joe's Everything But The Bagel Seasoning which is perfect for this recipe since it includes white and black sesame seeds, poppy seeds, minced garlic and onion. It adds great flavor to the marinade.
Nutrition
Serving:
1
g
Calories:
210
kcal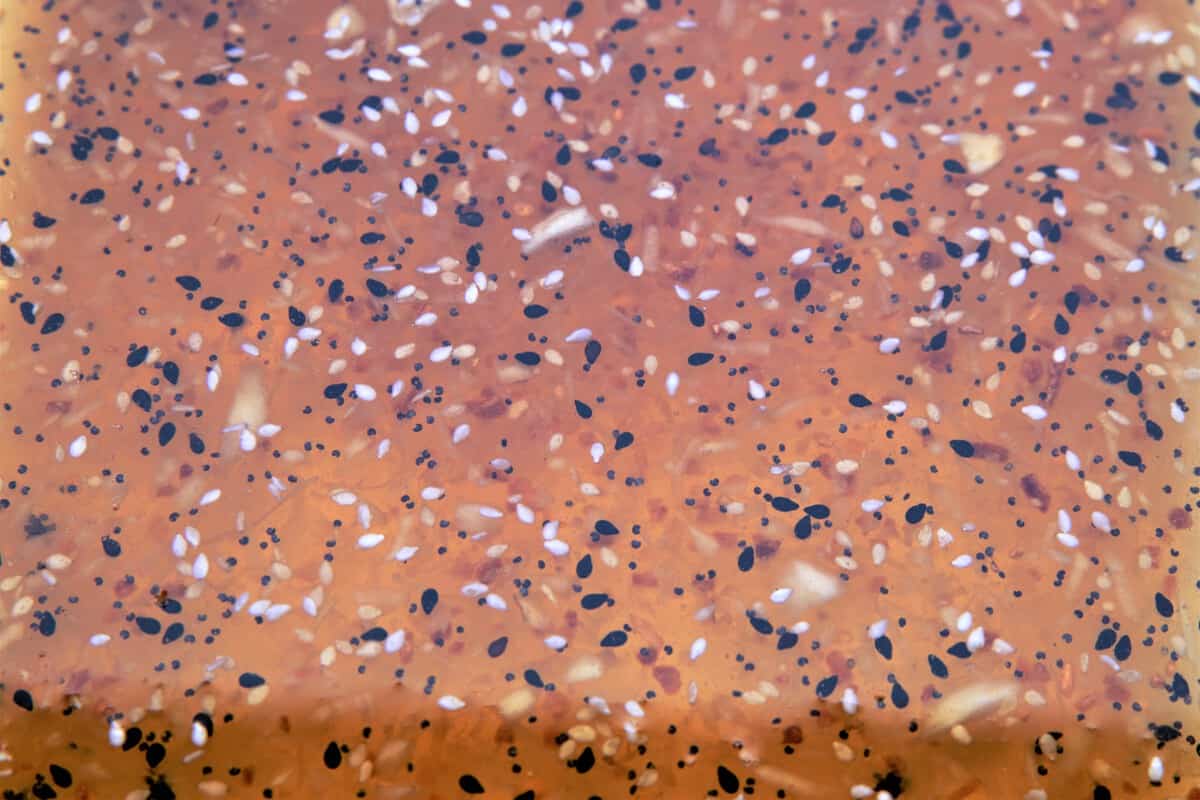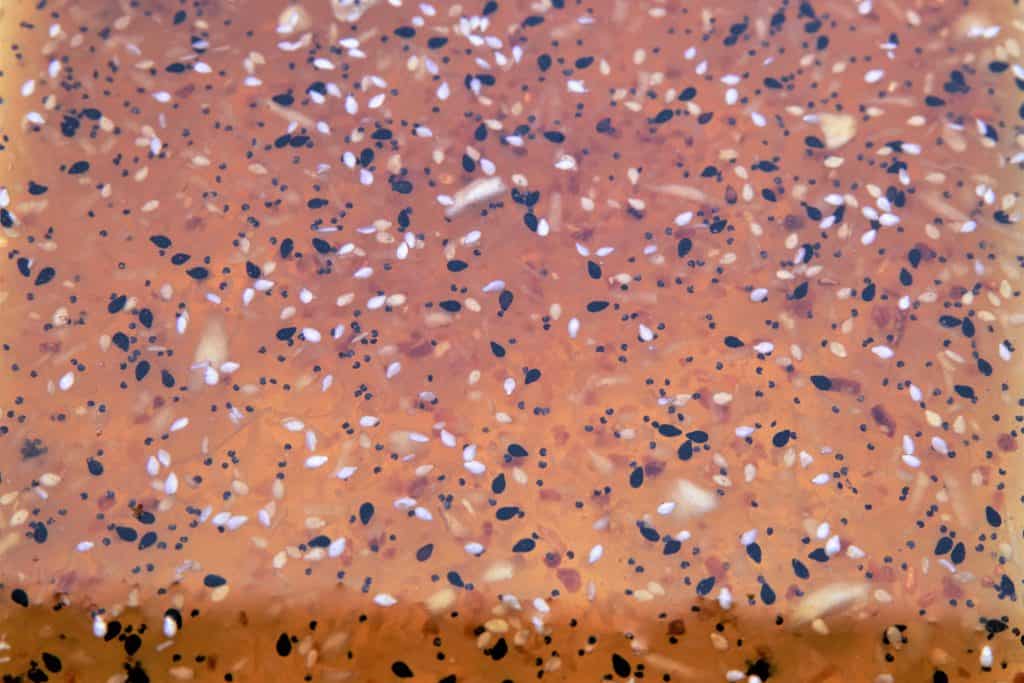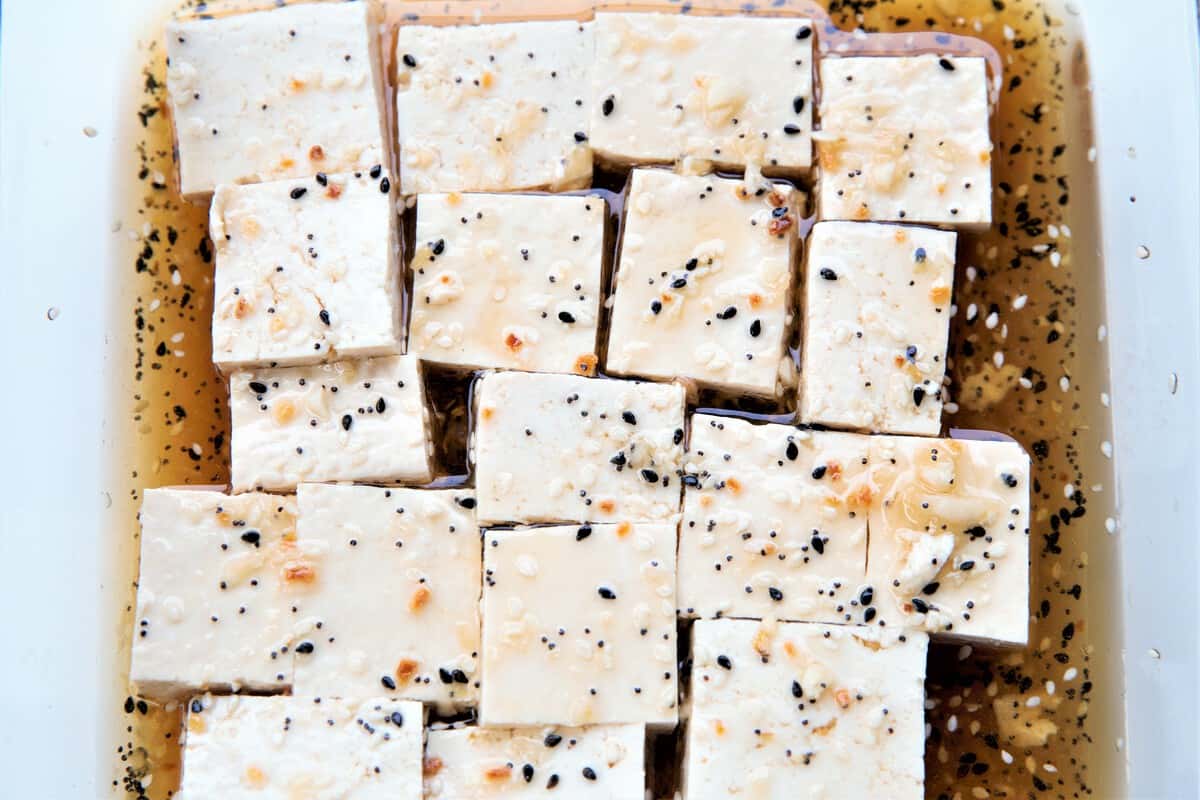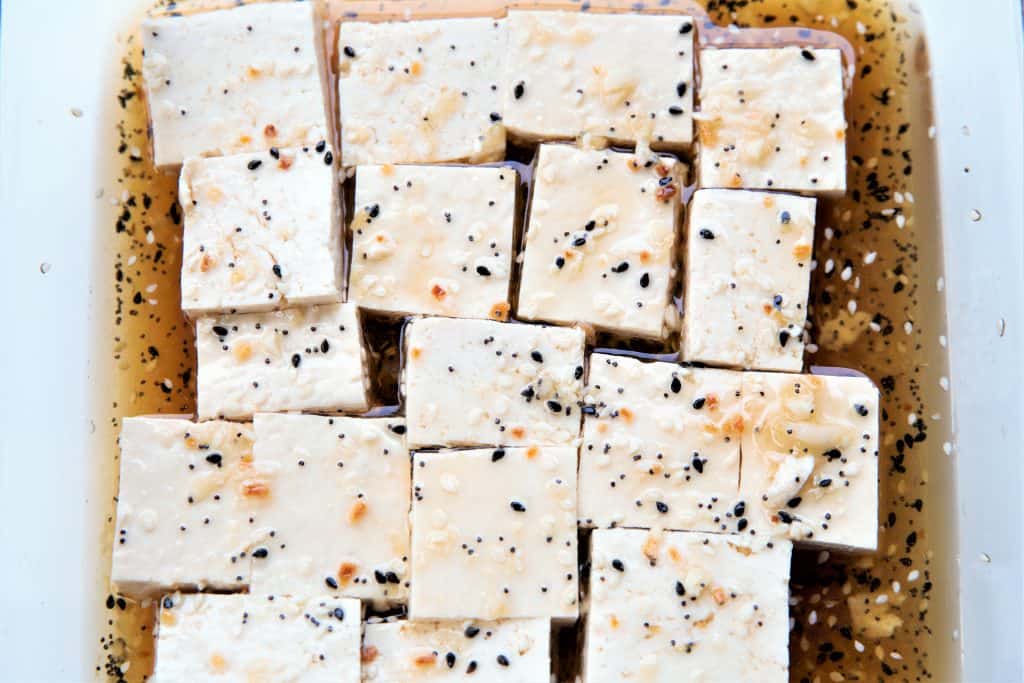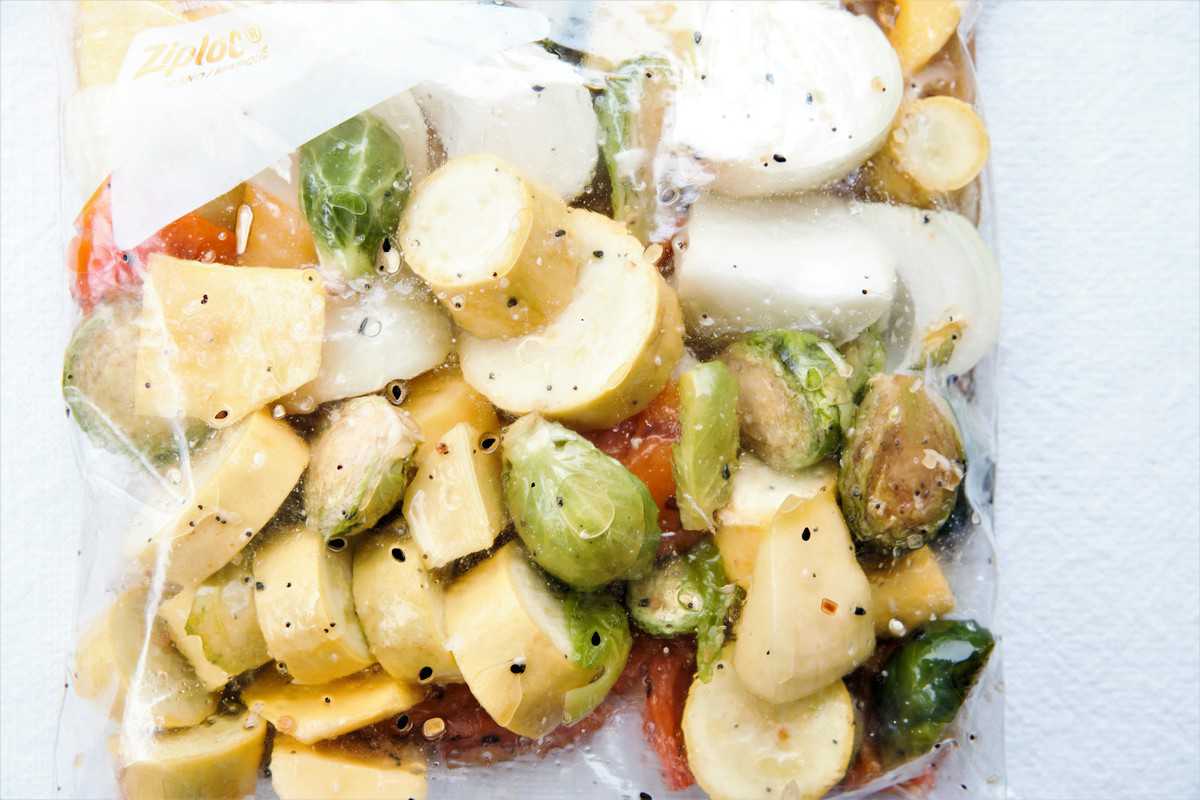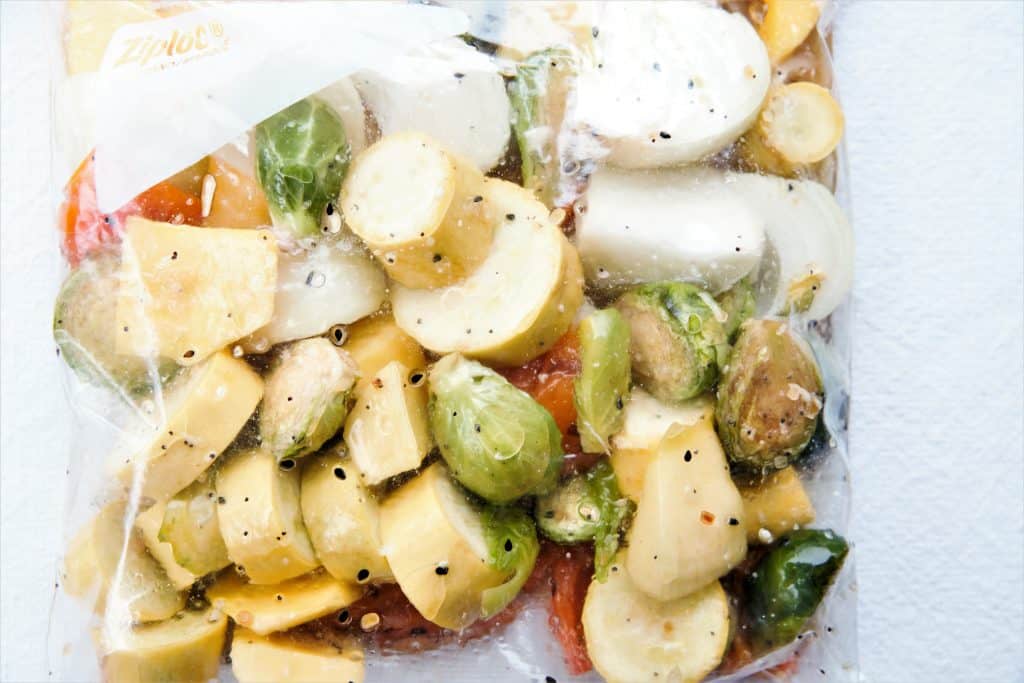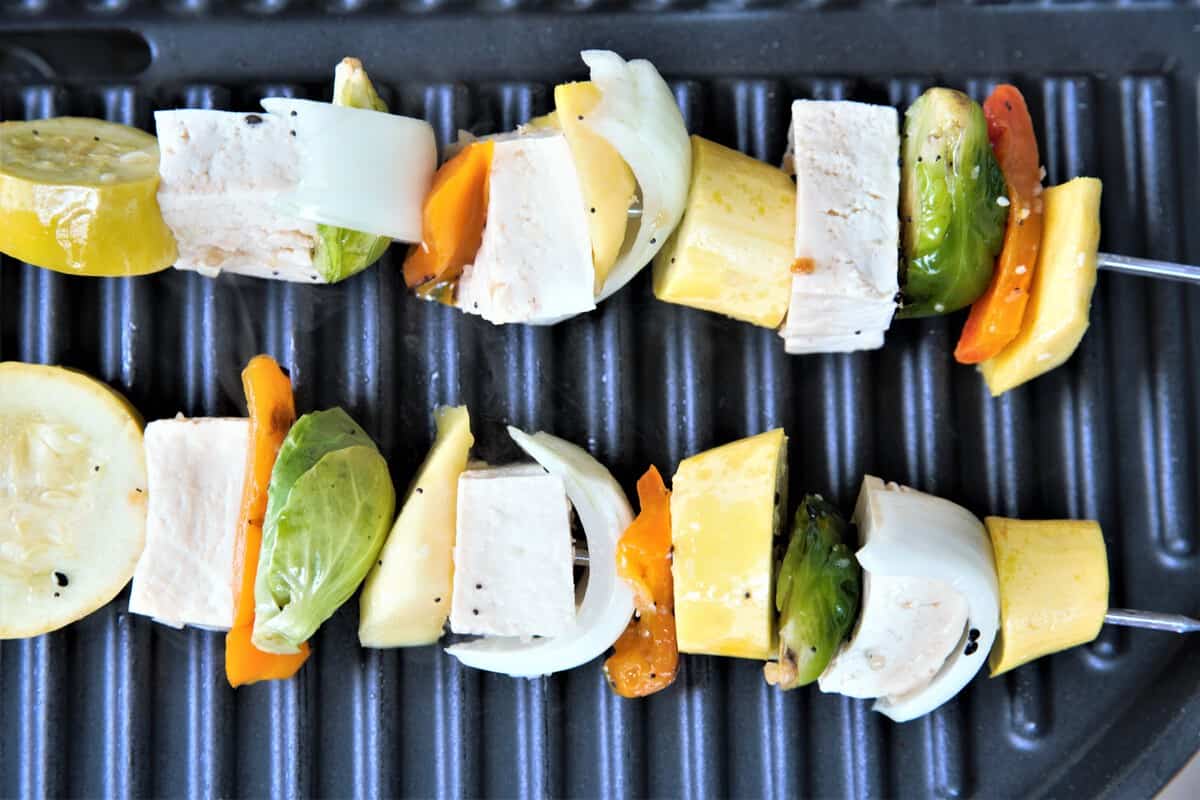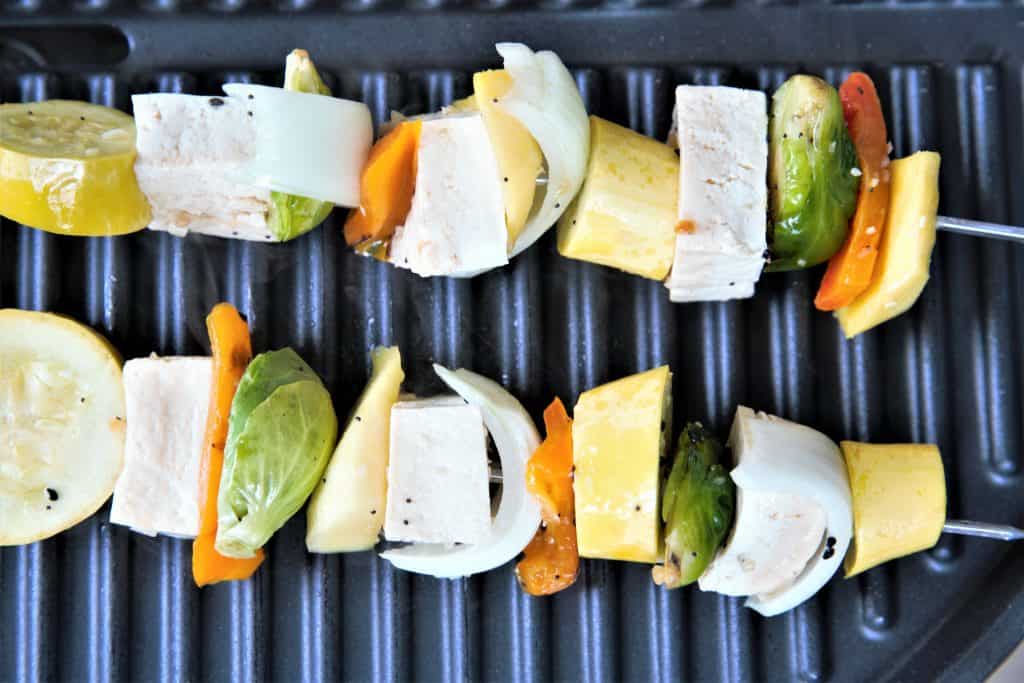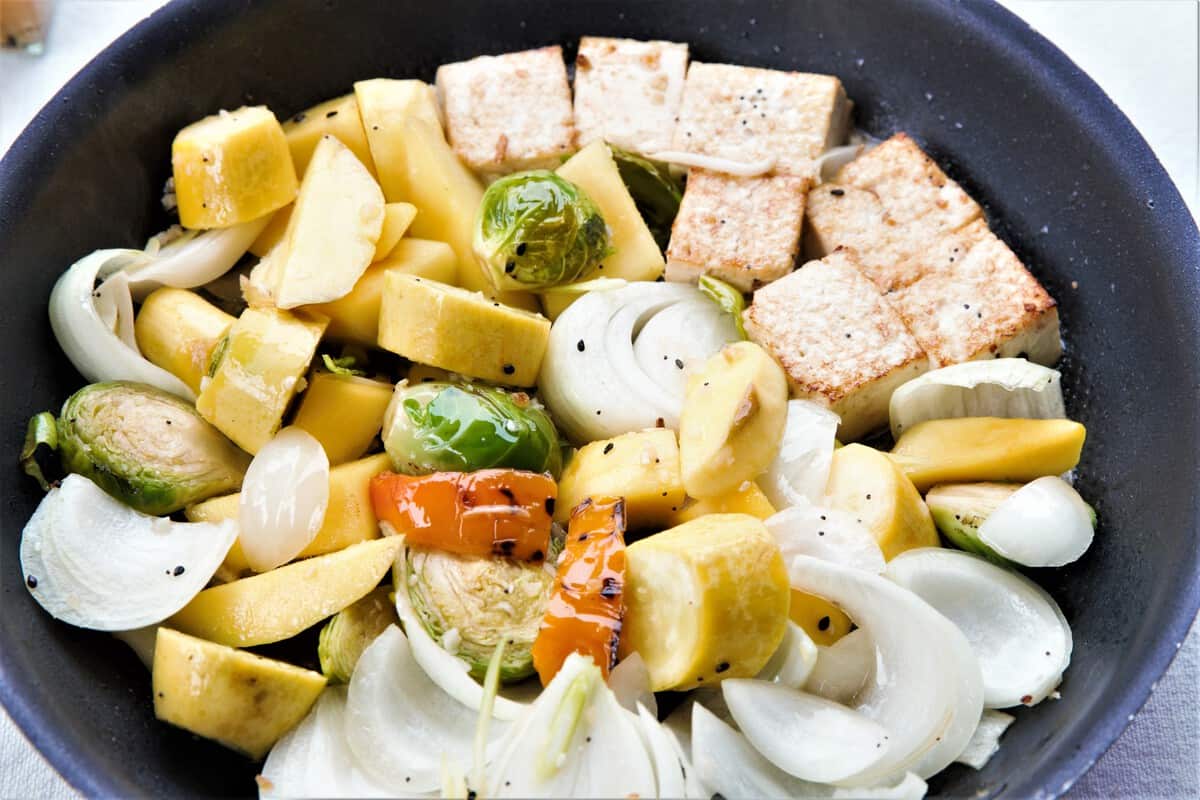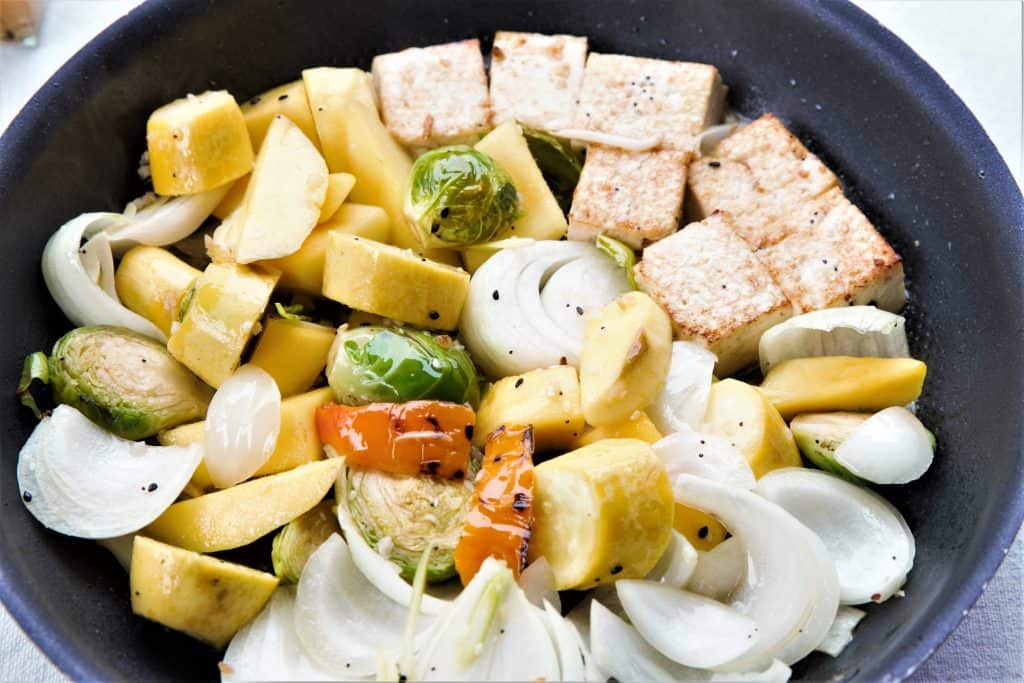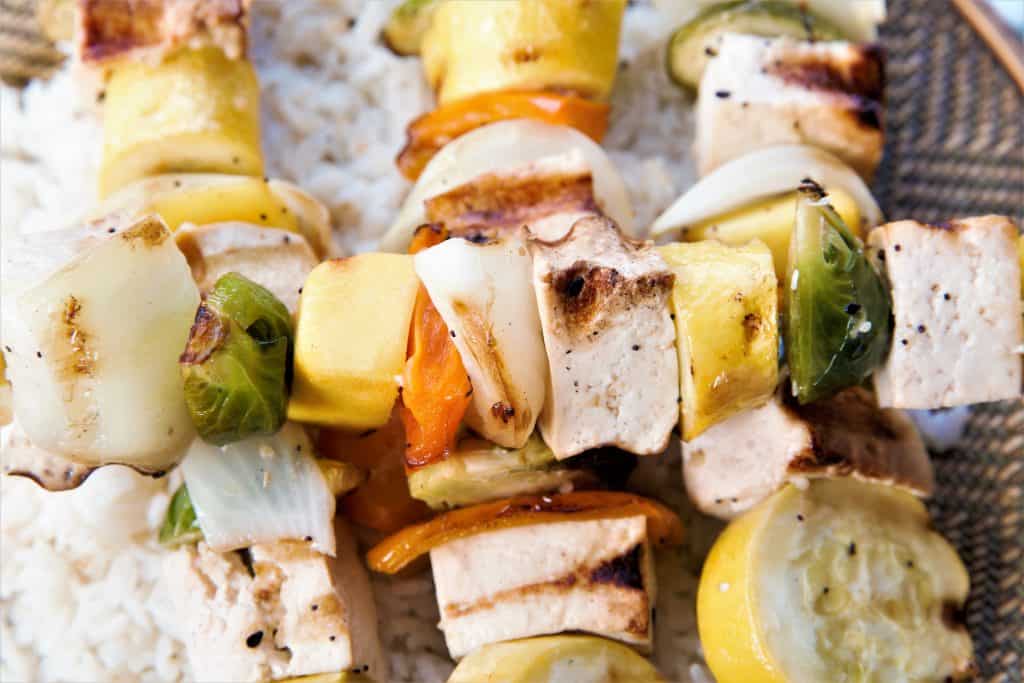 More recipes like Sesame Ginger Tofu Kabobs:
For more photos, see Instagram