What Is The Best Indoor/Outdoor Grill?
I have something important to share with you today that will definitely up your food game!  If you have spent any time on this blog, you know that I have made so many recipes with this George Foreman Indoor Outdoor Grill.
Today, I am going to tell you in detail how this grill helps me in make my delicious vegan dishes with less time, less work and so much more flavor.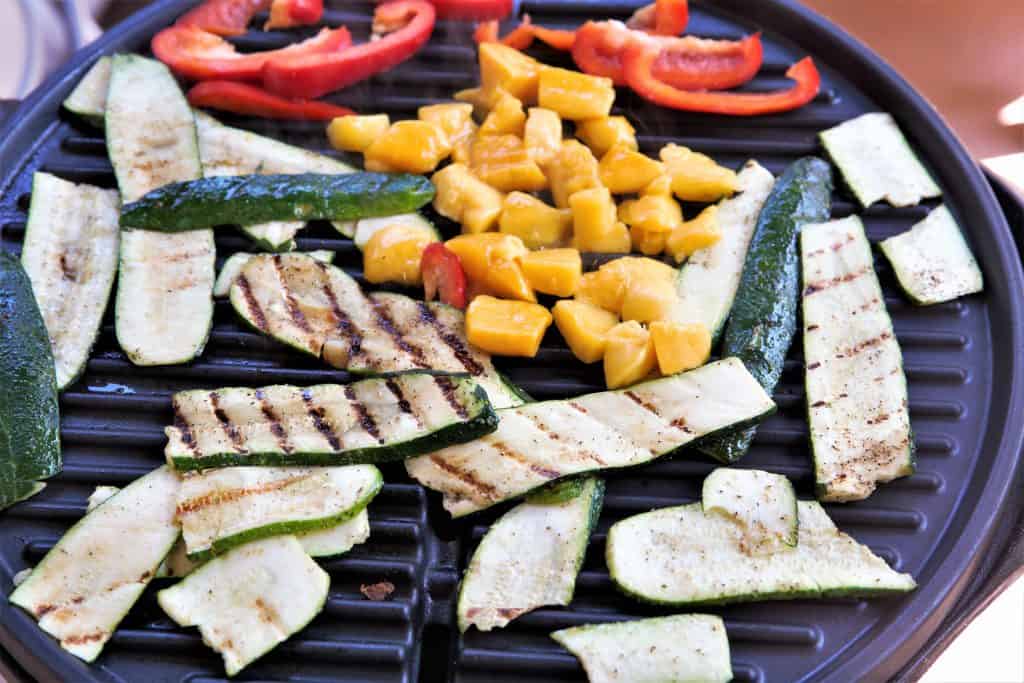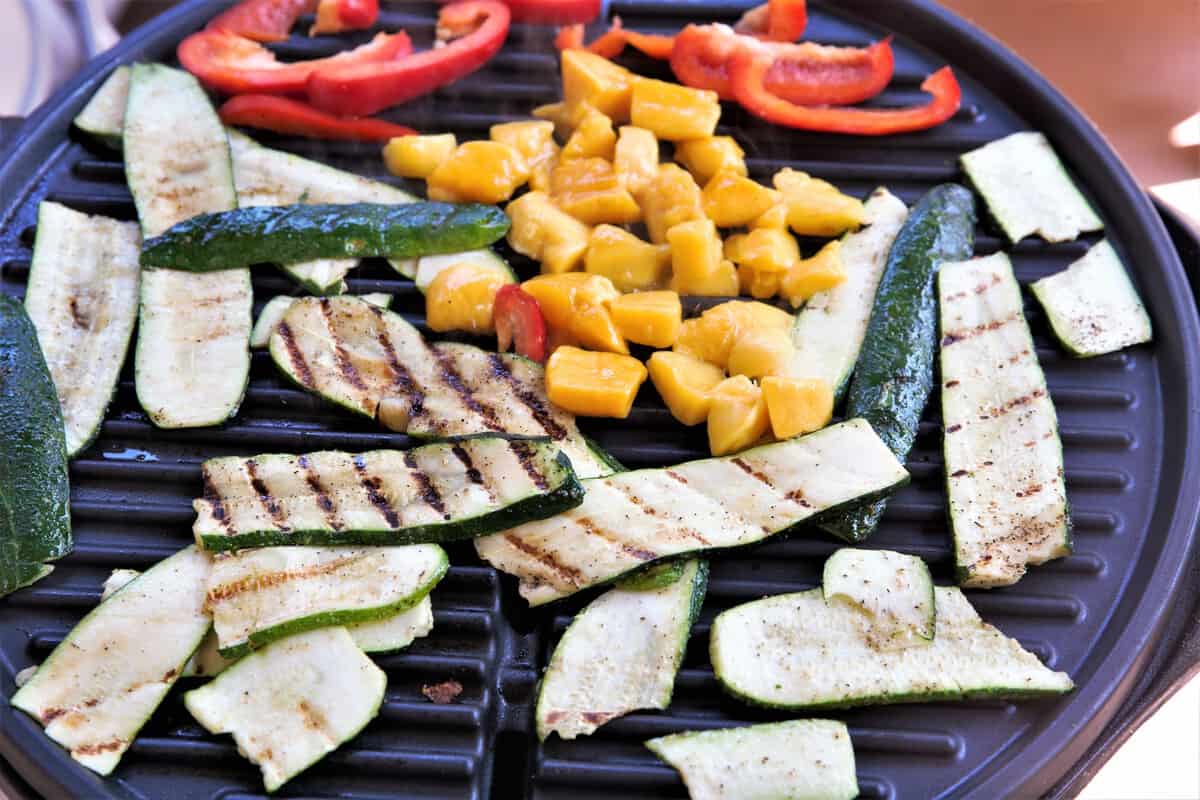 So, back to the grill. I am not a propane person, don't want to ever be a propane person. I don't want to find propane, transport it or store it just to have grilled food. So, no grill for me that requires propane. No fires, no flare ups, no dirty charcoal. I have had electric grills over the years, but have not really been that satisfied with the results. This grill however, is different.
You Can Cook Indoors, Yay!
The first quality that I love about this grill that I think is so very important, is that it is an indoor/outdoor grill.  Yes, you can use it outside or in your kitchen.   Fortunately for me, I live in Southern California, and we can grill almost all year outside.  Unfortunately, that isn't true for my readers who are all over the world, in varying climates.  I know for my family in Indiana, grilling is over in September.   For me though, the fact that it is an indoor grill means that even when I use it as an outdoor grill, the smoke is virtually non-existent.  I love this feature because one of the things I always hated about grilling is smelling like charcoal or fire.
Size
This grill is small enough to take up little space on your patio or balcony, but large enough to make over 15 servings for your crowd.  It has 240 inches of grilling space, in a circular design, that allows you to use corners easily.  If you decide to bring it inside, it is not the elephant in the room and will not interfere with other kitchen activities.  If you have small kids or pets, you can place it on the table or kitchen counter for safety.  Assembly of the grill took less than 15 minutes.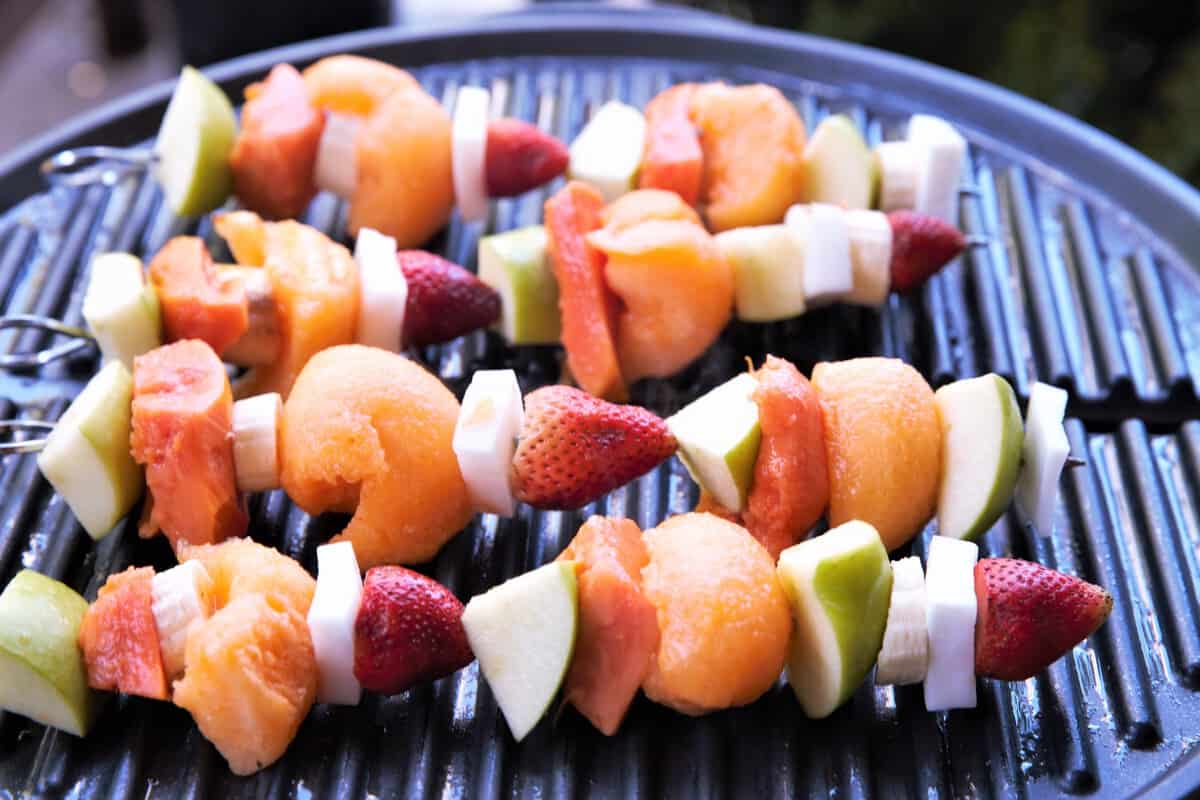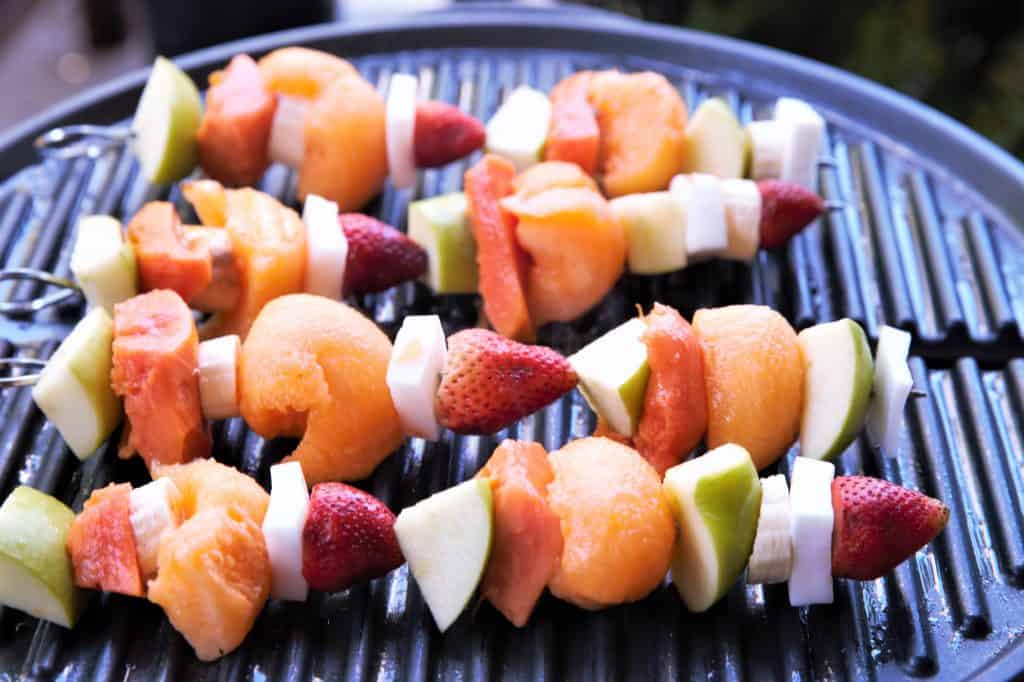 Cooking On An Electric Grill

I found that the surface is designed so that the heat distributes evenly on the food. For example, I grilled these Chile Lime Sweet Potato Wedges, and after the first 3 minutes, all of the wedges were evenly grill marked. I usually start my food on high (5), and then after I see the requisite grill marks, I flip the food, turn the heat down and cover the grill to finish the cooking. If food requires more internal cooking than these sweet potatoes, I might start on a lower setting.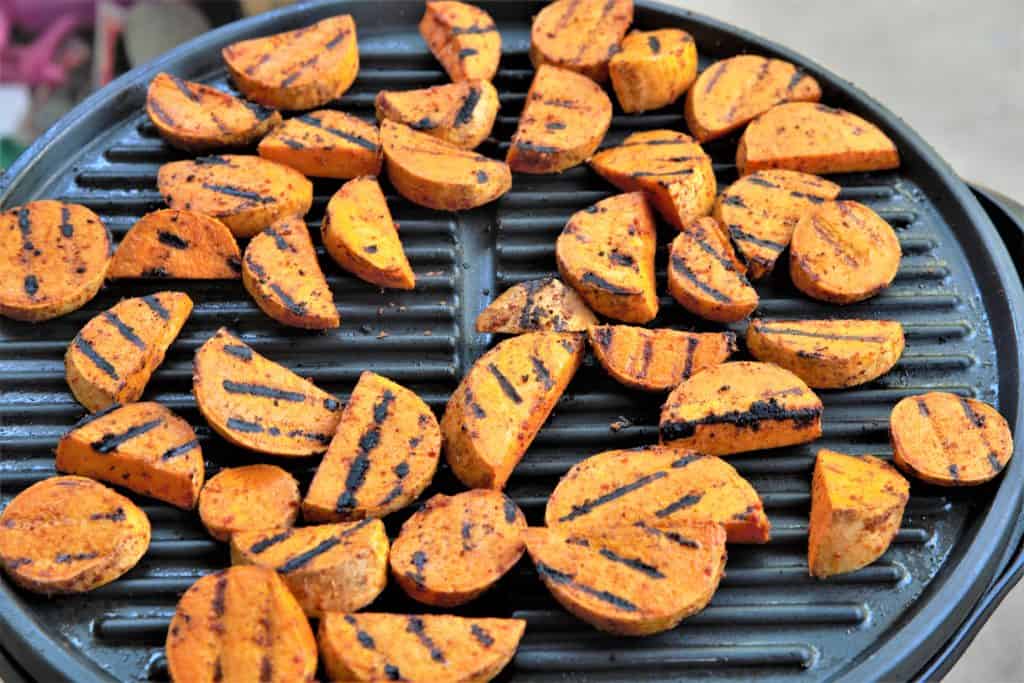 Cleaning
The cooking surface is non stick, so that makes it so much easier to cook, and definitely to clean. Although oiling is not required for the non-stick surface, for cooking, I always oil it anyway so that I can clean it easily. To clean it, I just remove the grill plate, and put it in the sink, with the power plug facing up. It is very easy to clean the grill plate without getting water in the plug.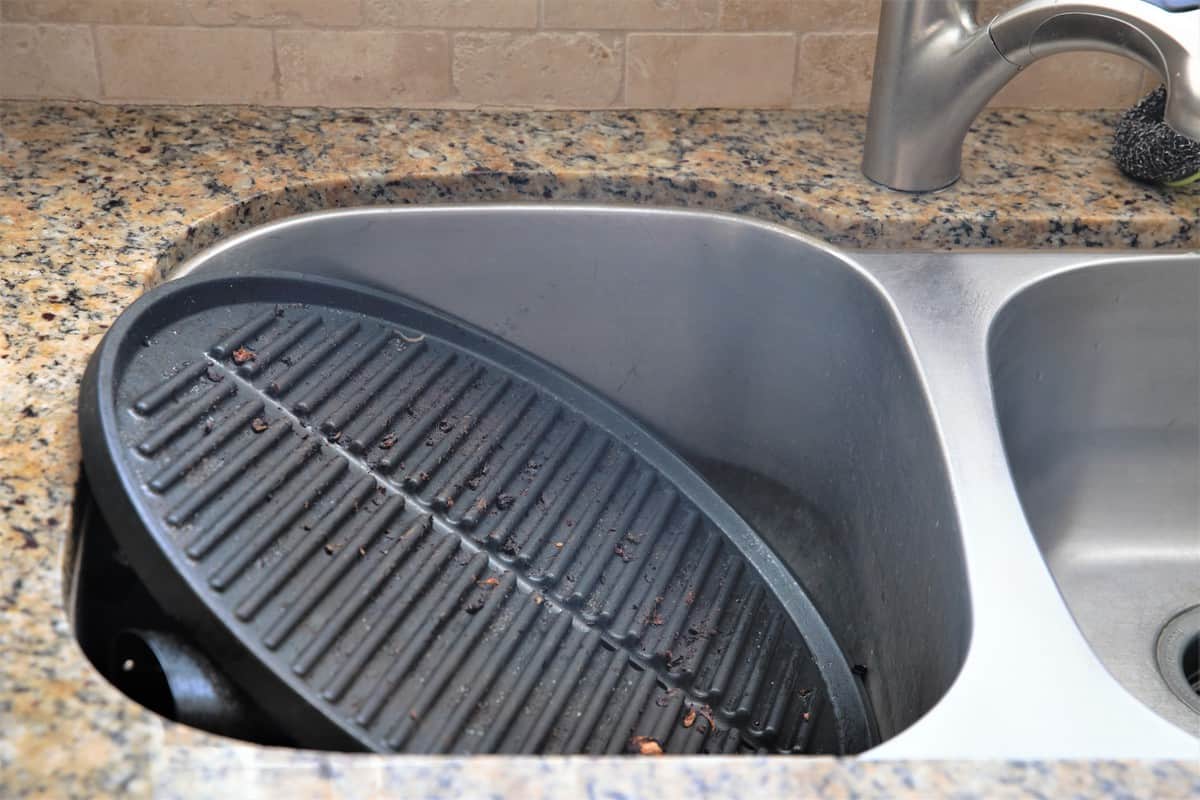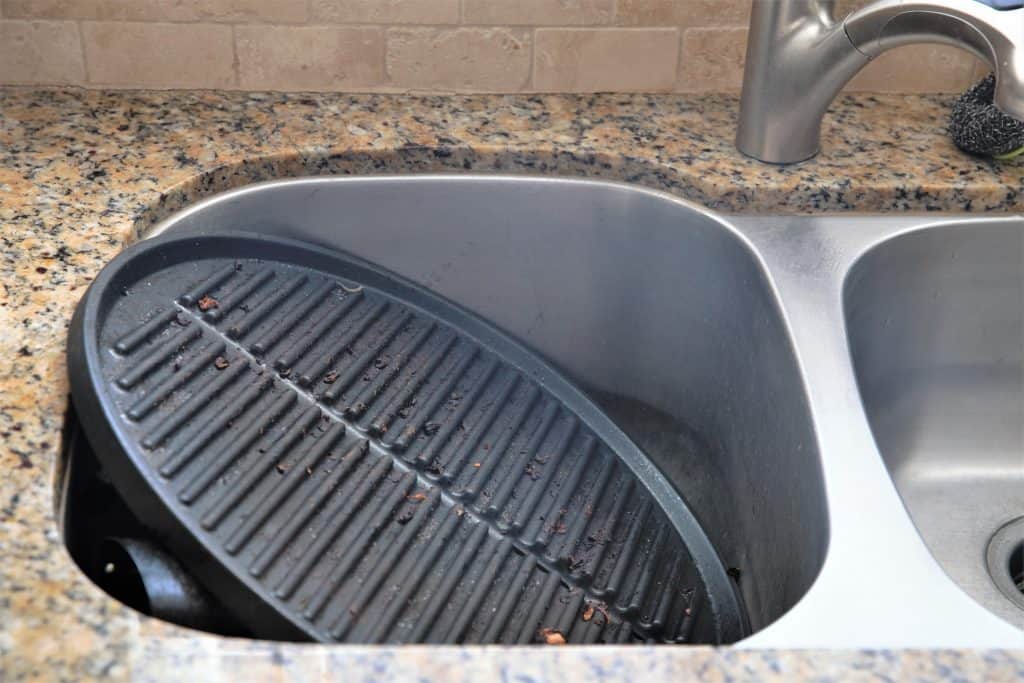 Tips and Advice For Cooking On The Grill
Since the surface is non stick, be very careful to only use non stick appropriate cooking utensils. I used a metal spatula, and slightly scratched my surface. Also, watch out for small items falling through to the drip pan. I usually place some food over the holes so that I don't lose my mushrooms.
I highly recommend this grill for all types of cooking.  It takes the place of the hot oven in the summer, but still allows you to enjoy grilled food in the winter.
I have a whole section of recipes that I made with this grill on my Recipe Index, here Here are some of the recipes that I made with this grill:
I have enjoyed this grill immensely, and my cooking and cleaning experience is exponentially better because of it.  Try it for yourself!
Updated: September, 2020