Instant Pot Kale Tomato Risotto.  The thing that I love about risotto is that it is so smooth and creamy, not like regular rice.  In this dish, we combine the risotto with roasted tomatoes, chiles, kale, mushrooms, and the result is definitely delicious.  Toss the risotto in the Instant Pot, and saute the vegetables either in a separate pan, or in the Instant Pot after the risotto is finished.  Either way, you are eating deliciousness in 30 minutes!  Risotto for breakfast?  Eggs for dinner?  Hey, why not.  This dish is vegan, gluten free, dairy free, or vegetarian with eggs.
Tools Of The Trade Used In This Recipe:
I made this recipe in the Instant Pot 6 Quart Pressure Cooker.    Check out my review of the Instant Pot, and see all the delicious recipes that I have made with this gadget that replaces 9 kitchen tools!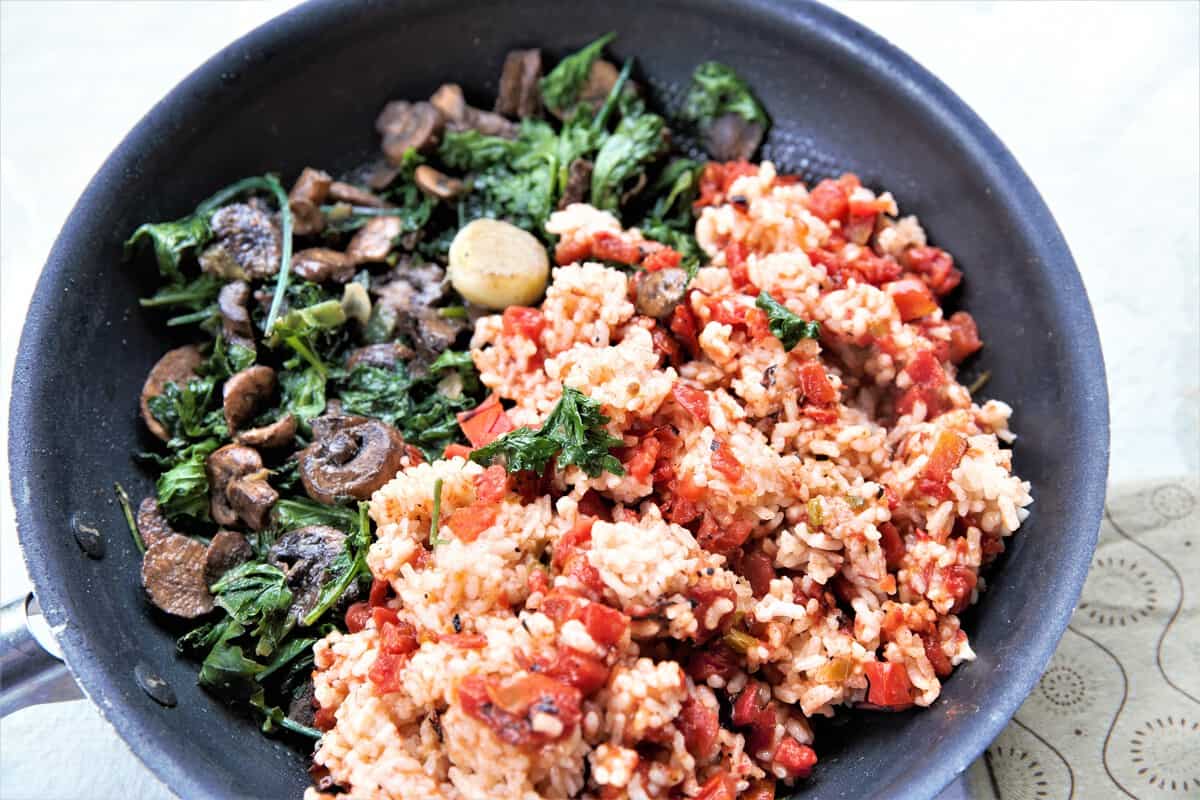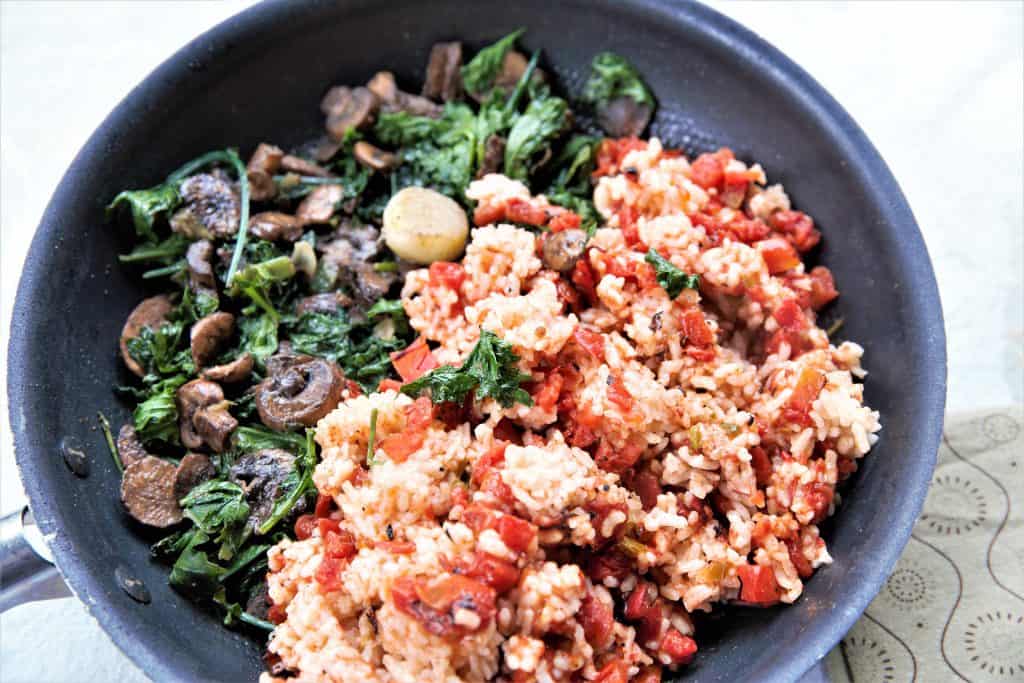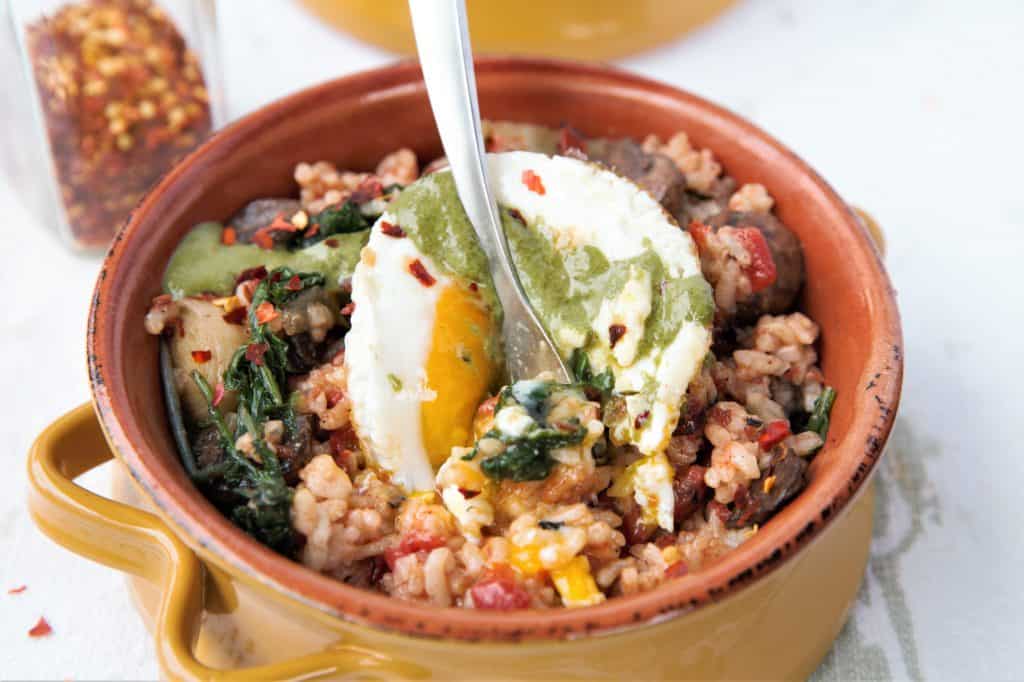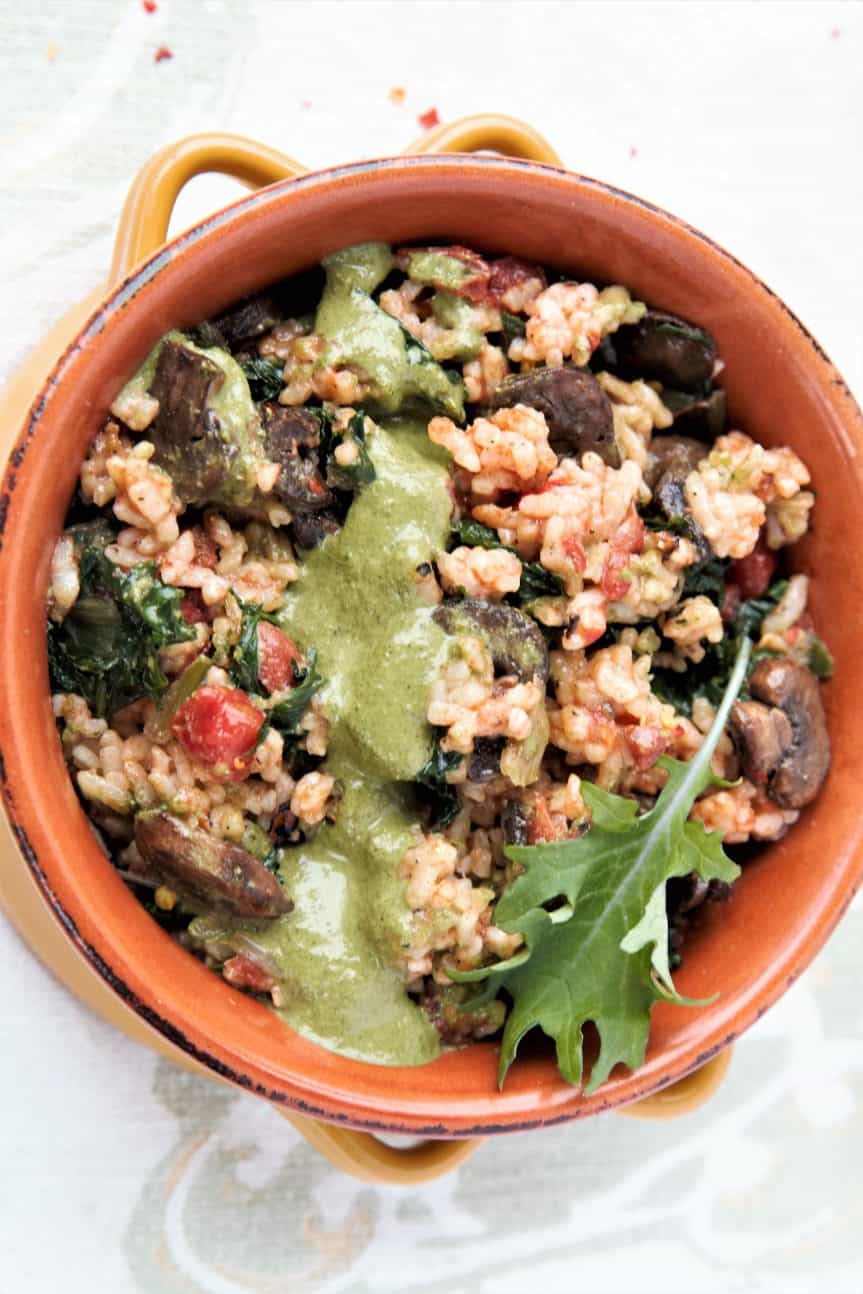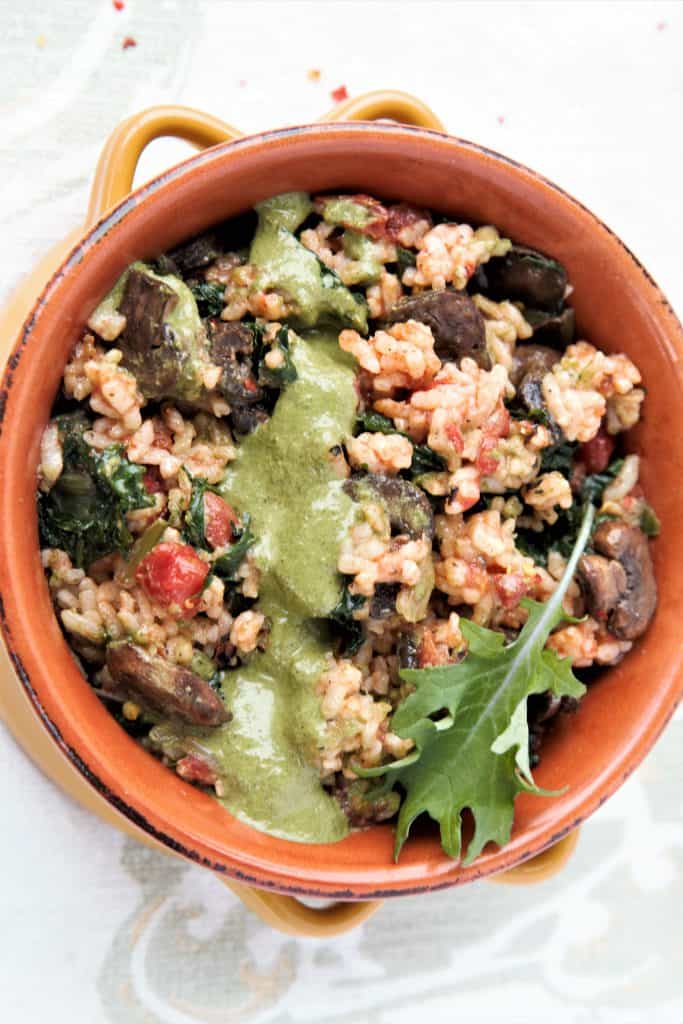 More recipes like Instant Pot Kale Tomato Risotto:
For more photos, see Instagram