Vegan Pumpkin Chili With Polenta Croutons.  Chili is always a bowl of comfort when the weather is cold, and just in time for the holidays, this is a twist on an old favorite.  Pumpkin Chili with Polenta Croutons is sweet and spicy, and will definitely be one of your favorite versions of chili.  Vegan, gluten free and dairy free.
There are so many ways to make chili, and it is fun to experiment with different beans, vegetables and spices.  In this case, I also wanted to add a topping that would add crunch to the spicy pumpkin chili, and the toasted polenta croutons are perfect for that task.
One of the best things about chili is that you can toss all of the ingredients into the crockpot or the Instant Pot.  Here, I originally made this recipe in the crockpot, but have included the directions for the Instant Pot if that is your current favorite cooking gadget.
Ingredients For Chili
Most of the ingredients for this chili are found in your pantry, so you will be able to make this chili with very little planning.   You will need:
kidney beans
white beans
vegetable broth
canned pumpkin
onion
garlic
canned tomatoes
chili powder, coriander, cumin, sea salt, garlic powder, red pepper flakes
leeks or green onions for garnish
polenta
olive oil
Directions For Pumpkin Chili
When you are cooking in the crock pot or Instant Pot, the instructions are so simple--toss everything in the pot and cook.  For the polenta croutons, slice into rounds, and then again into triangles.  Place on baking sheet with silicon mat, and top with olive oil and sea salt.  Bake for 20 minutes at 375 degrees.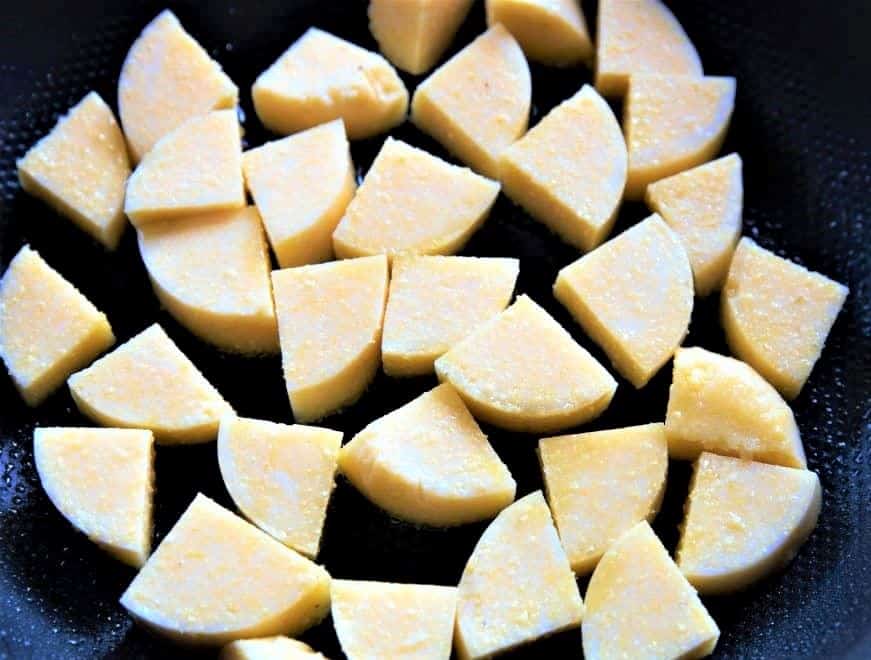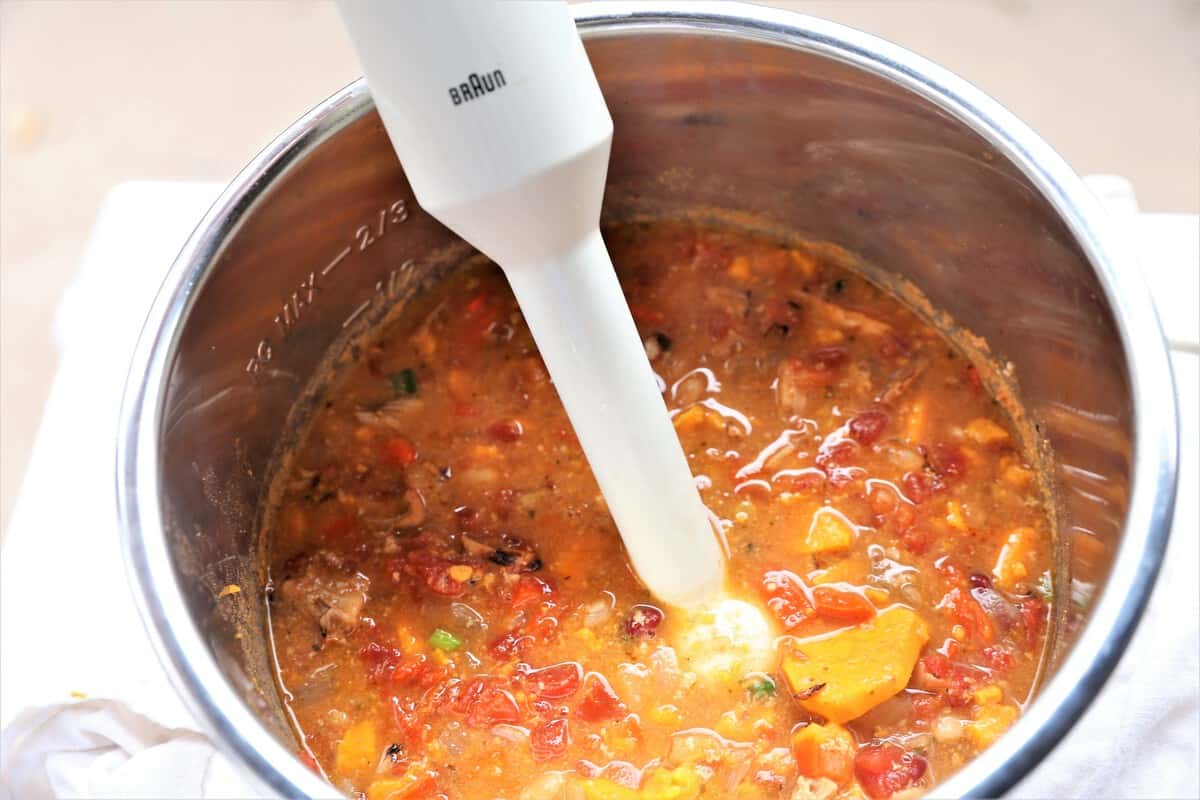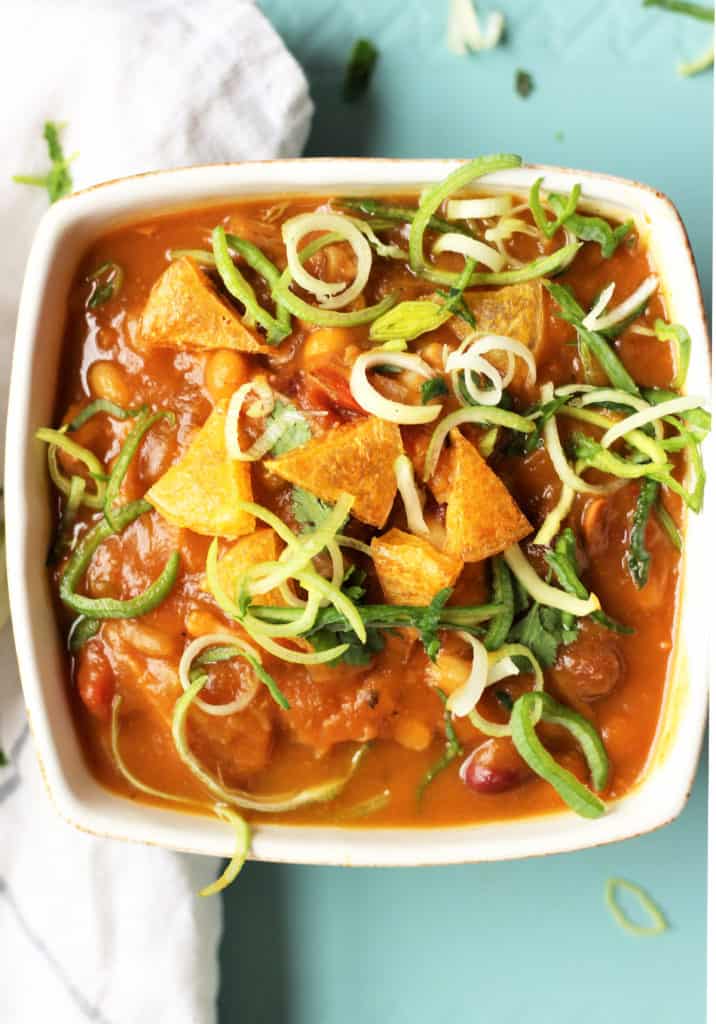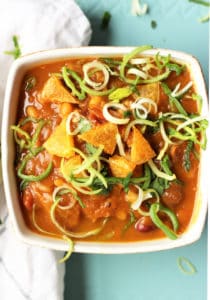 More recipes like Vegan Pumpkin Chili With Polenta Croutons that you might enjoy:
For more photos, see Instagram