Chipotle Pasta Bowl.  I don't know what it is about chipotle seasoning...it just makes everything taste better.  This delicious spicy meal can be ready to eat in less than 30 minutes!  While your lentil pasta is cooking,  toss your vegetables and spices into a pan and saute.  Add the chipotle cashew creme, and you have a scrumptious, quick and easy dish that will be a  crowd favorite.  This dish is vegan, vegetarian, gluten free and dairy free.
You can use any pasta that you prefer for this dish, but I like lentil pasta because not only is it gluten free, but it packs 13 grams of protein in a ¾ cup serving.  When you also consider the mushrooms, onions and cauliflower, this meal is a nutrition powerhouse!  Who knew that you could enjoy a creamy, saucy pasta dish that will provide not only protein, but also yummy, spicy flavor.
This dish is so easy, just three steps.  Cook the pasta, saute the vegetables and whip up the chipotle creme sauce.  That is it--dinner is on.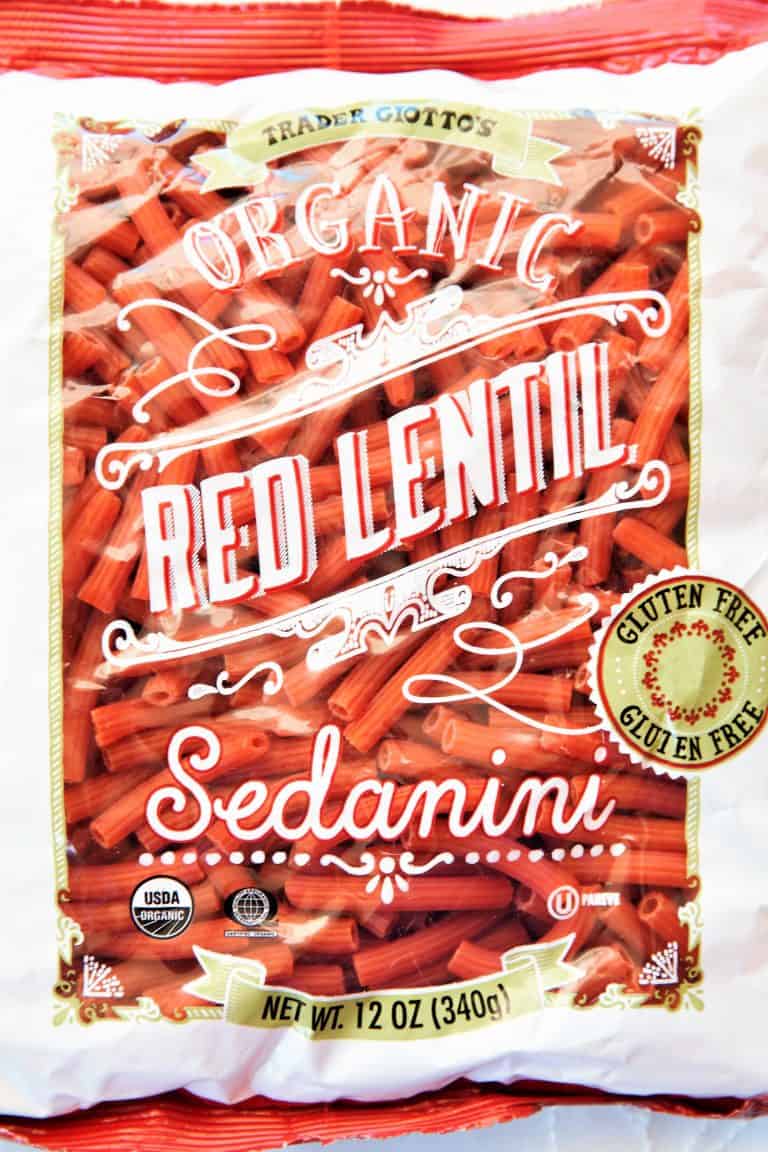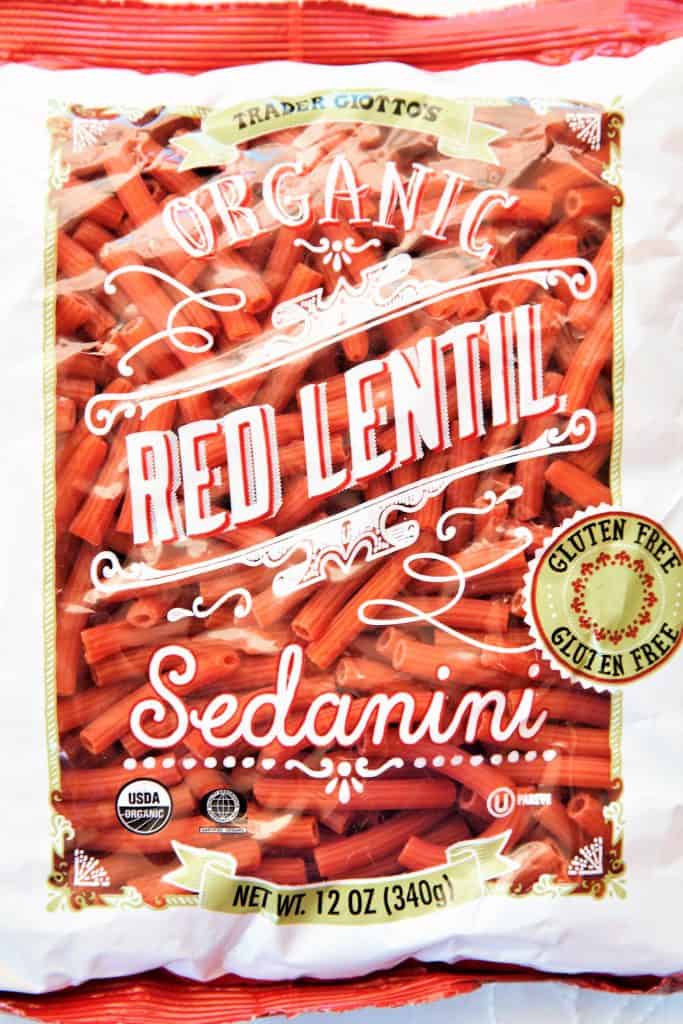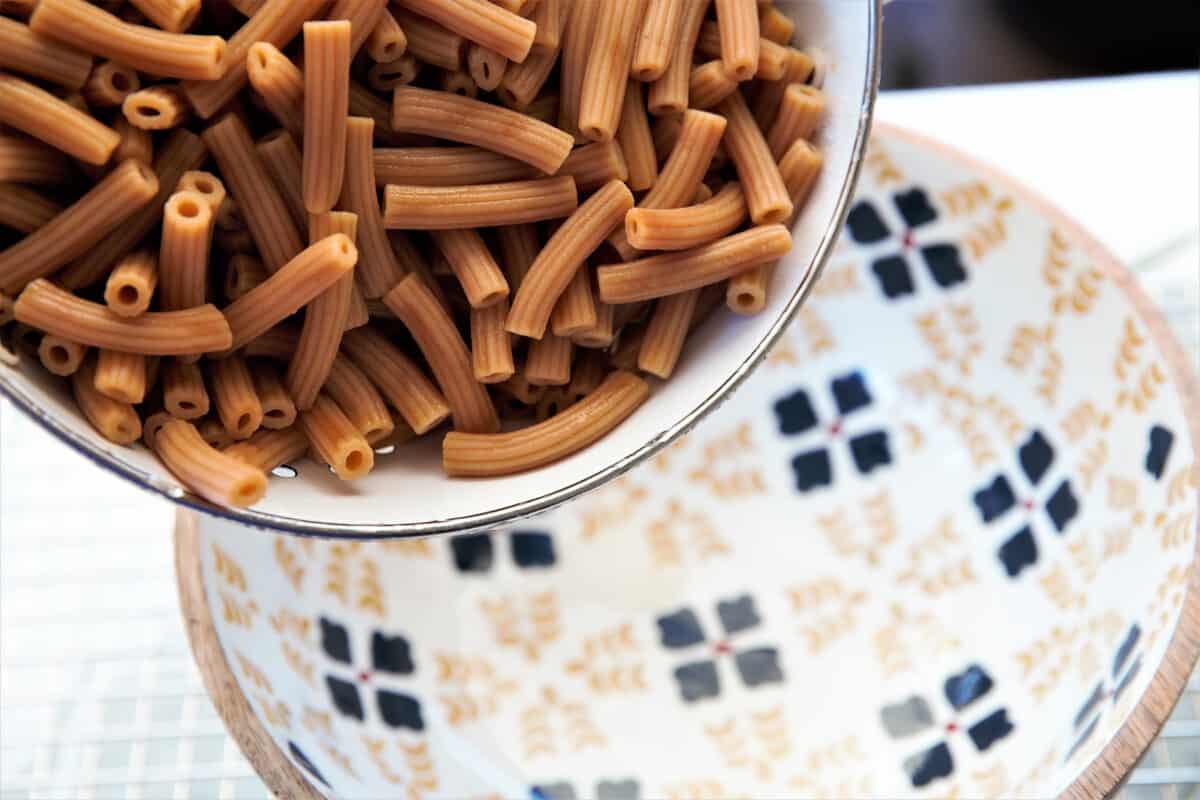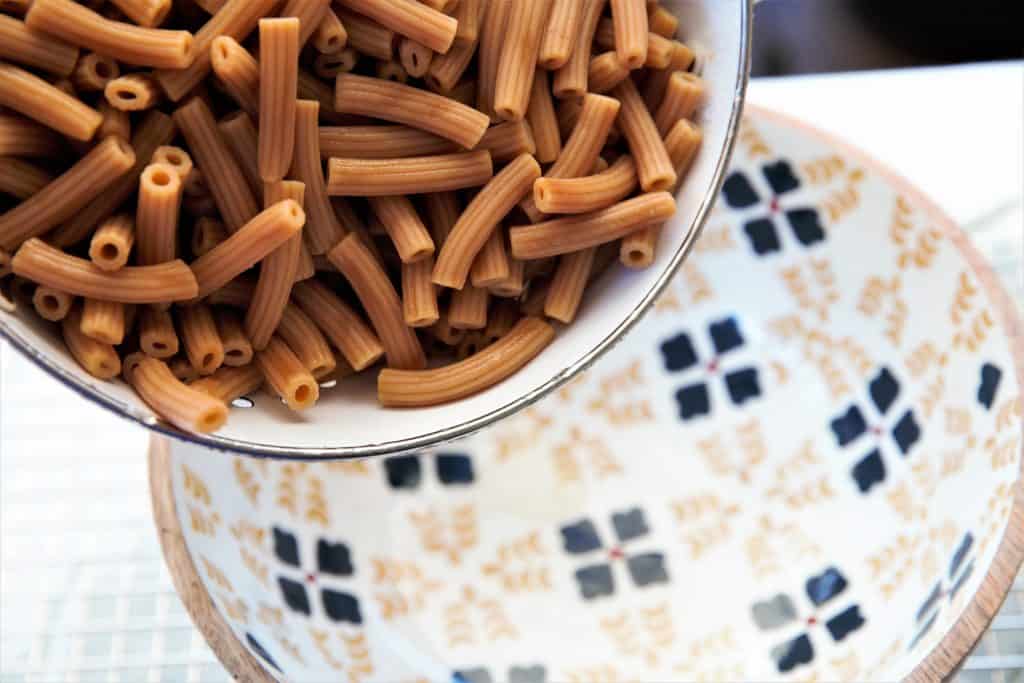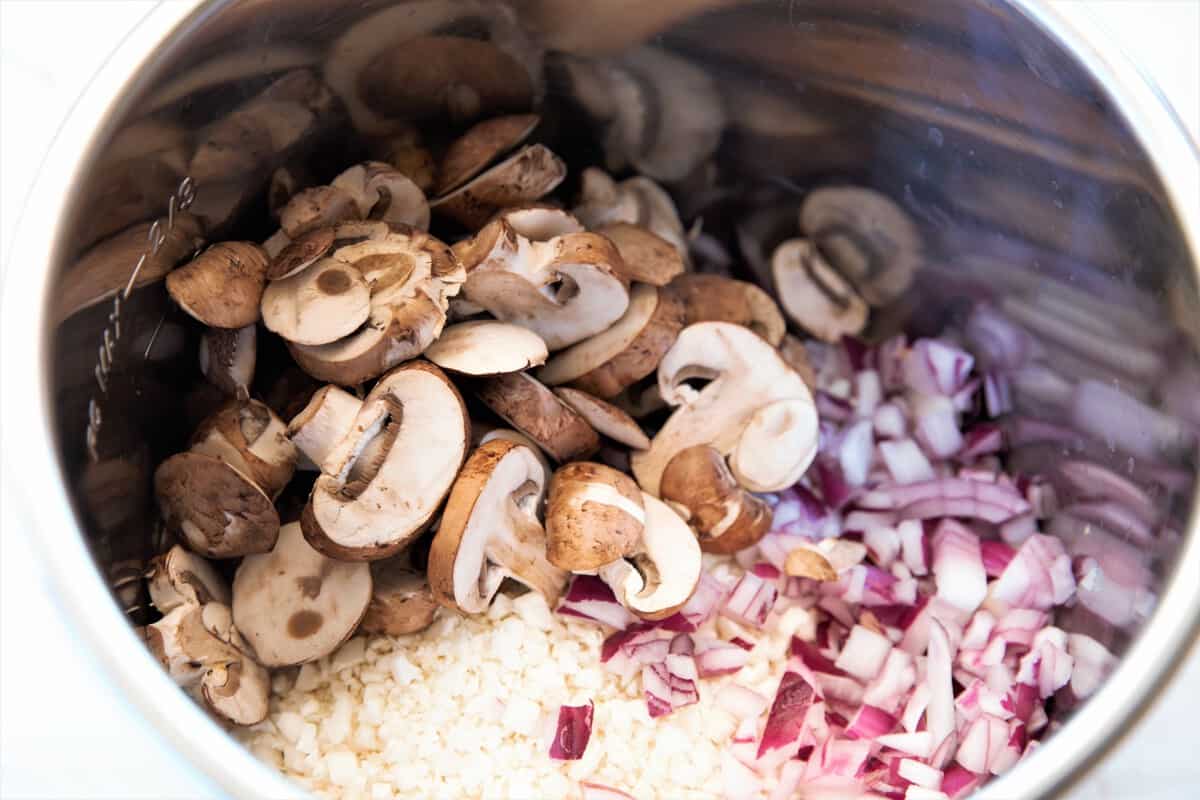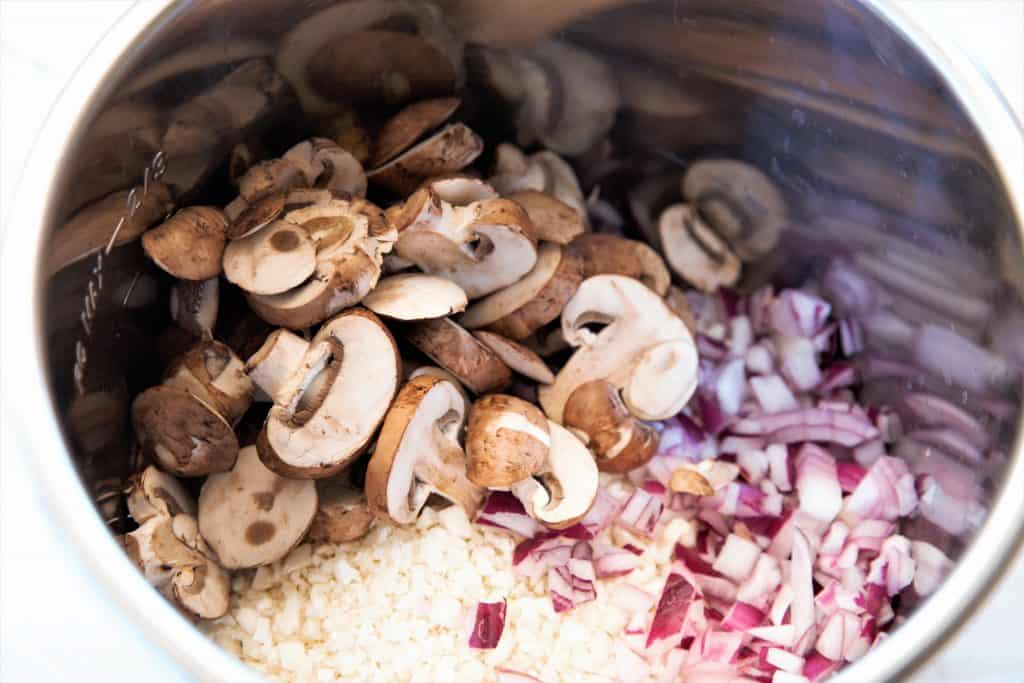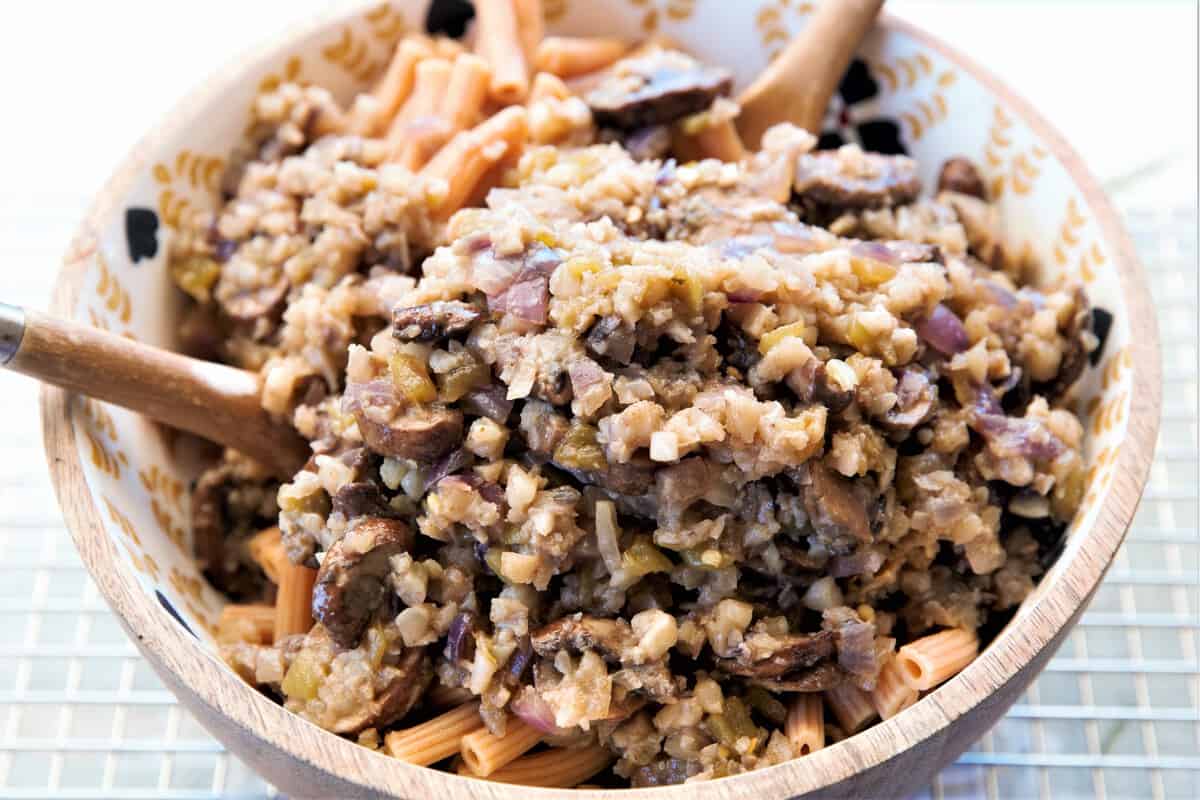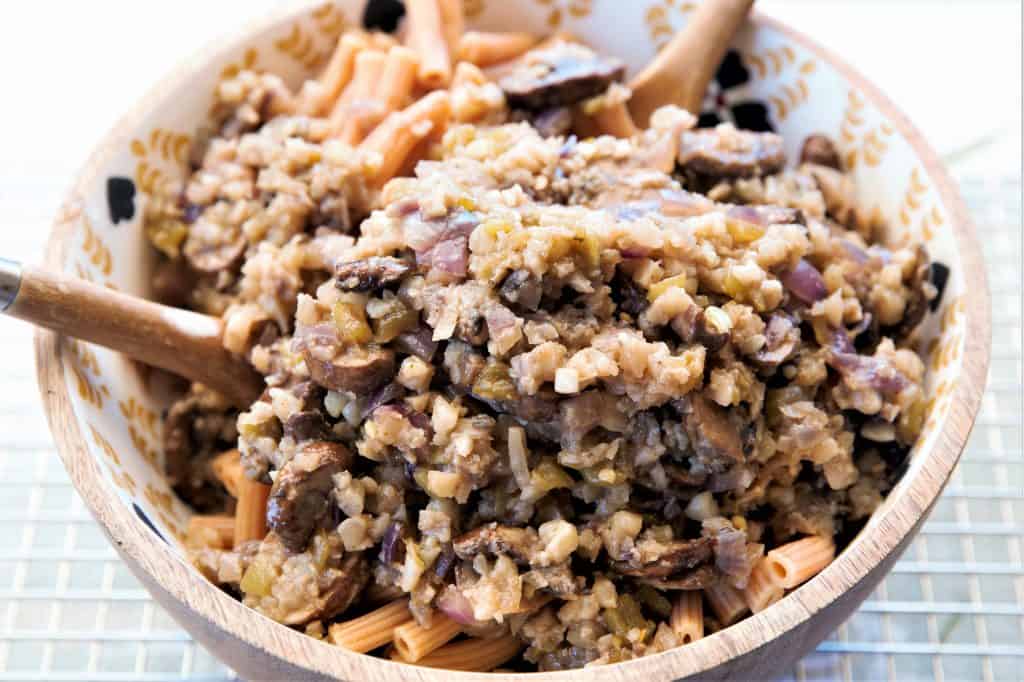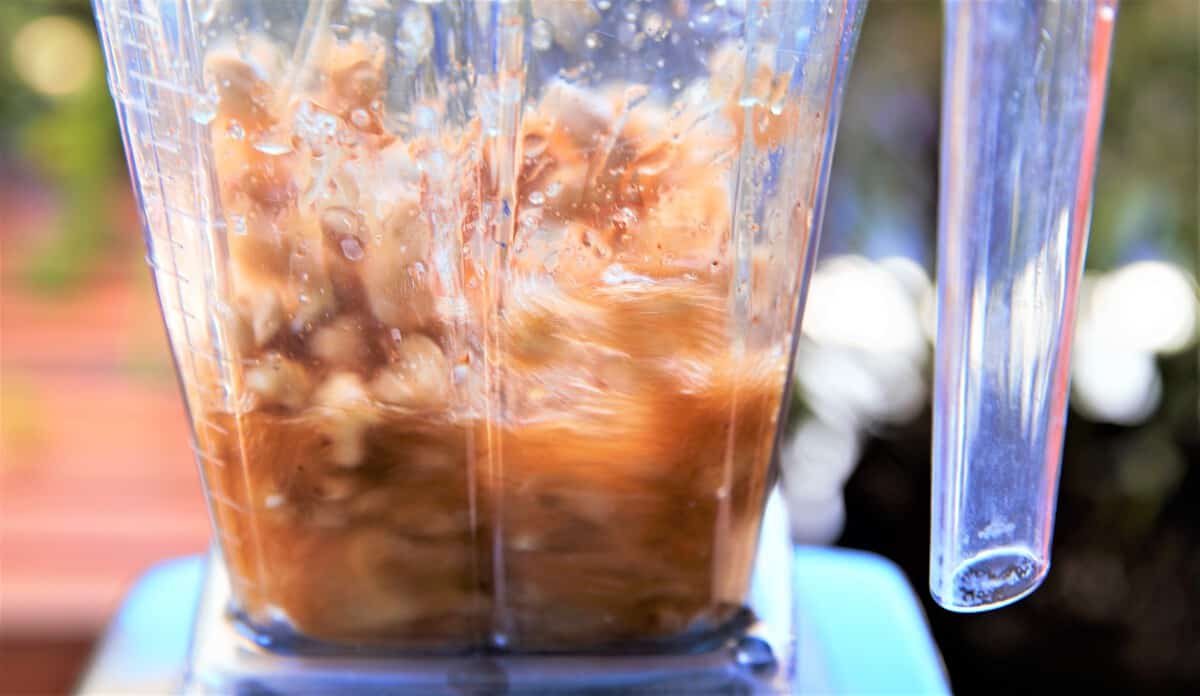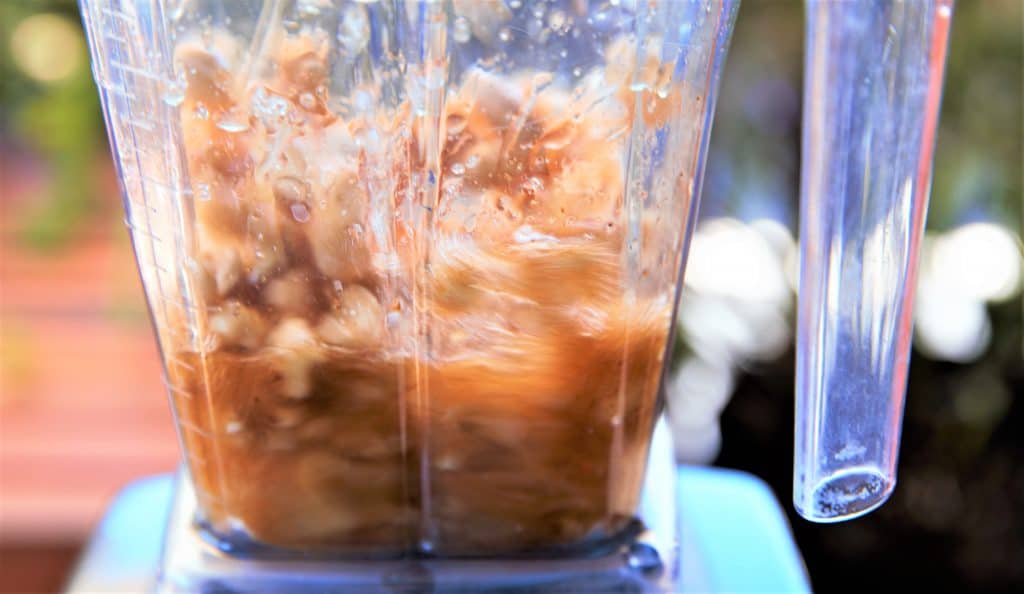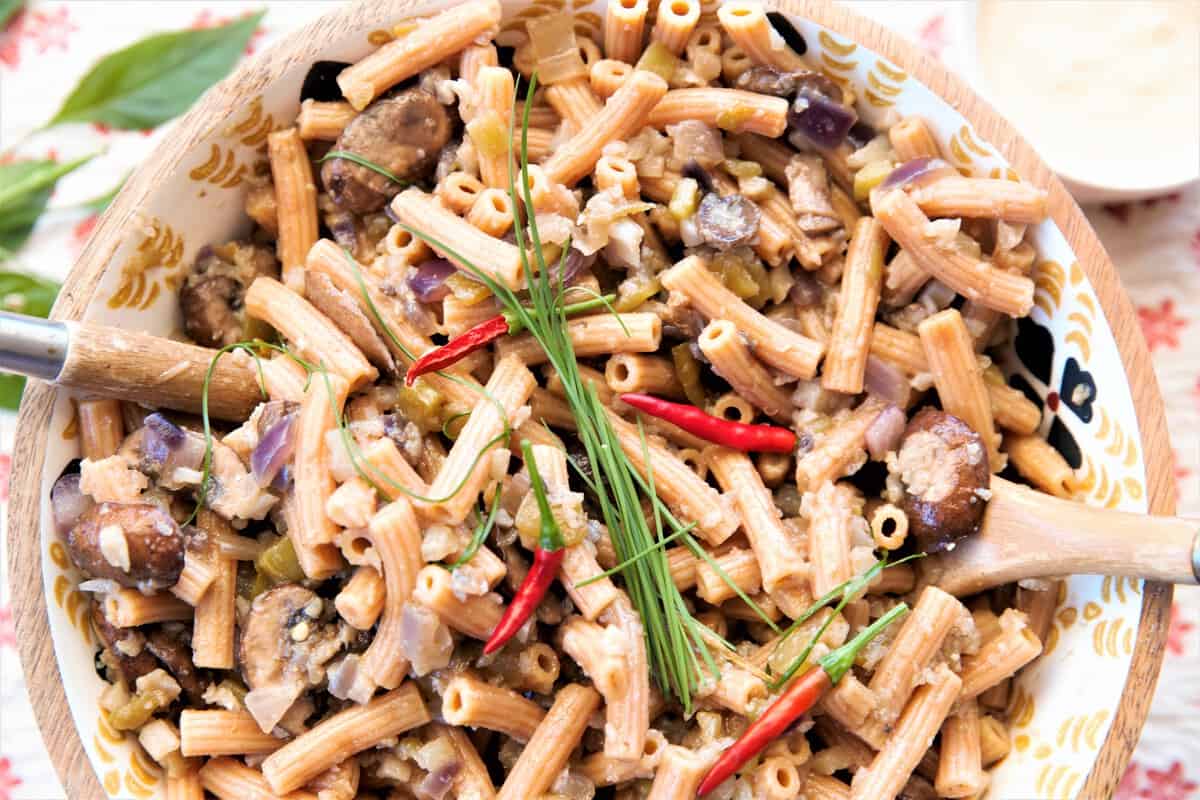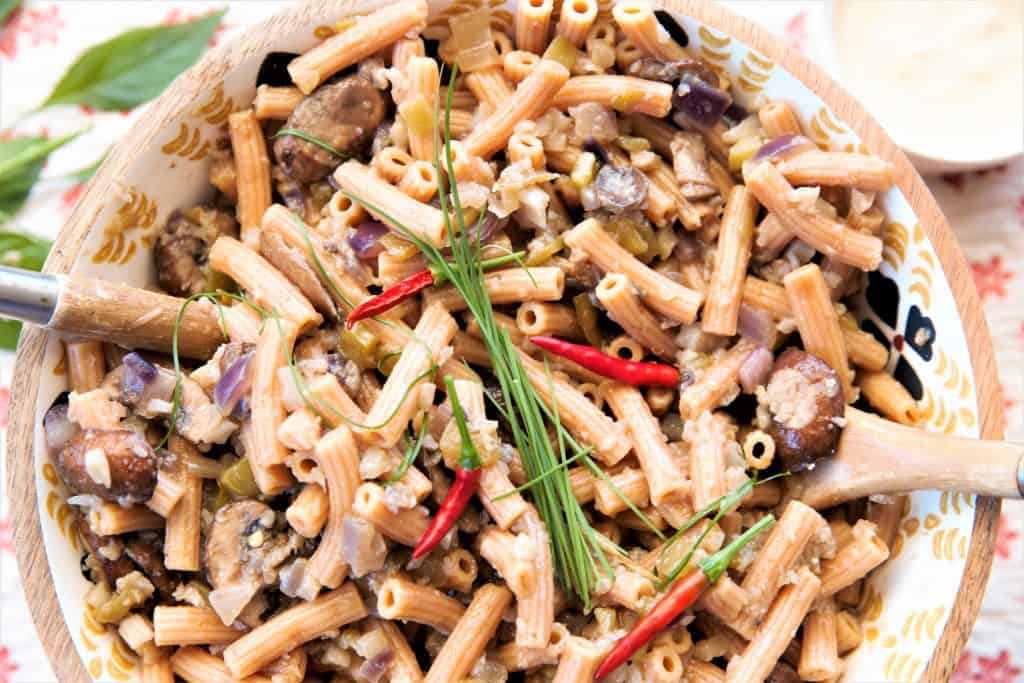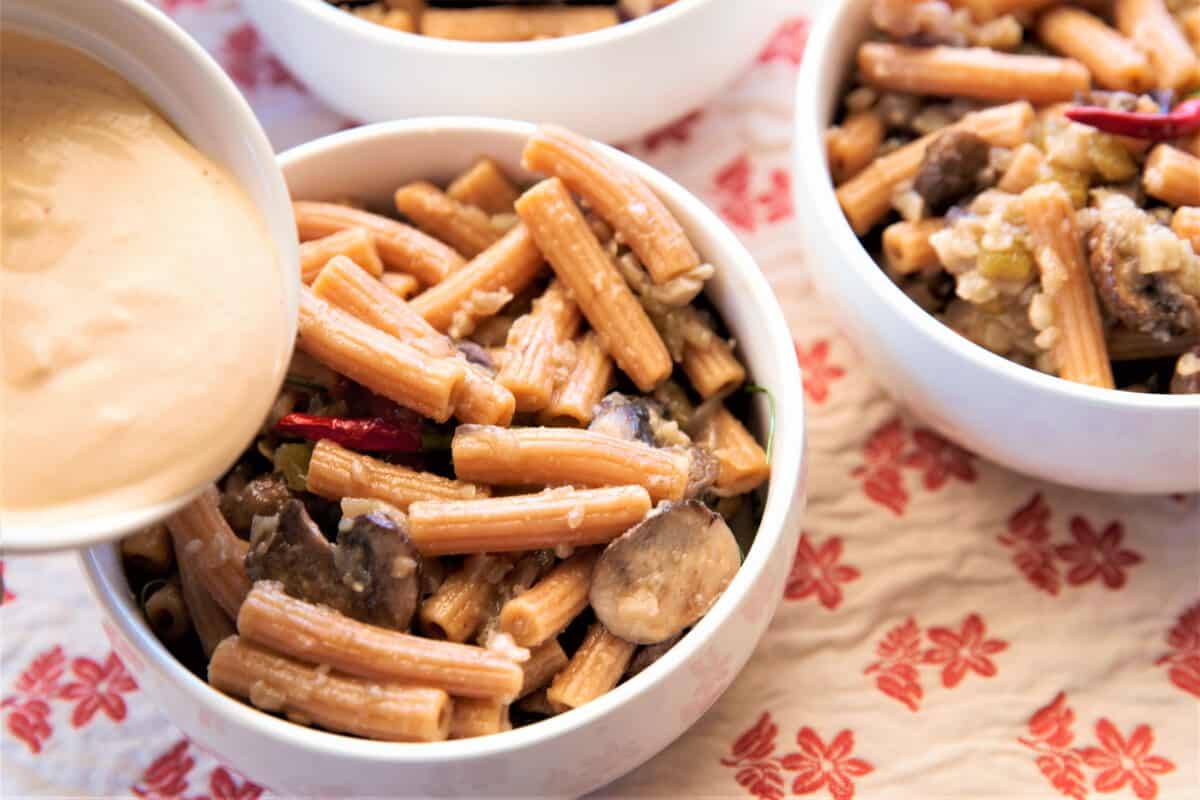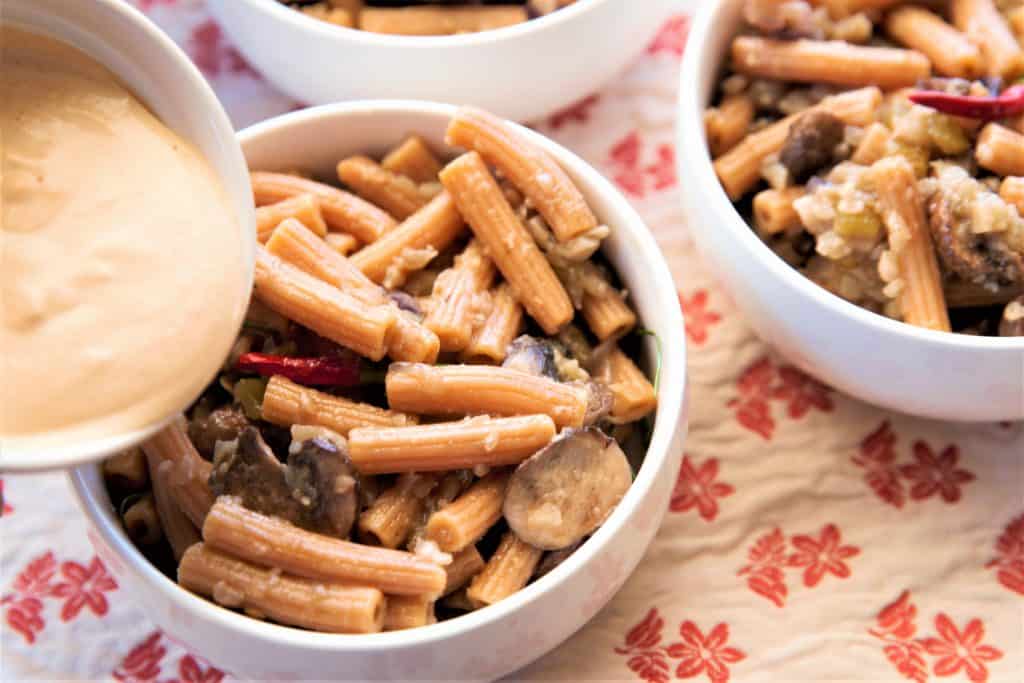 More recipes like Chipotle Pasta Bowl that you might like: