Superfood Snack. When you need a snack with a little sweetness, you will love this superfood snack. Starting with a banana, top with almond butter, and sprinkle with superfoods, goji berries, hemp seeds, and flax seeds.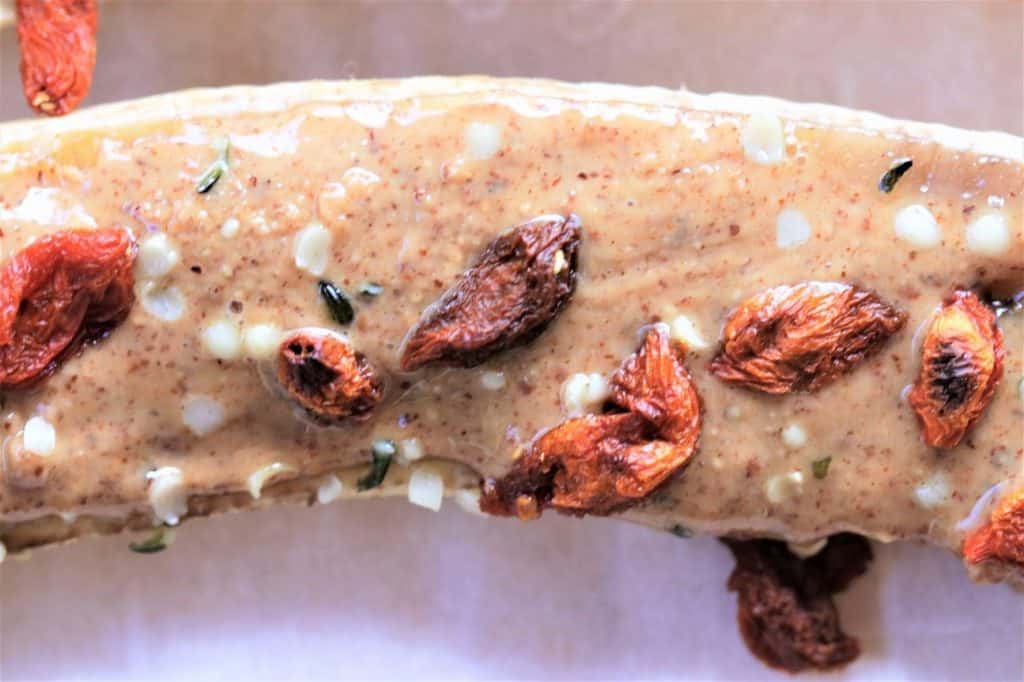 The result is a smooth, creamy, sweet, filling and nutritious snack. It is perfect for kids to make my themselves, or to take on the go. Vegan, gluten free and dairy free.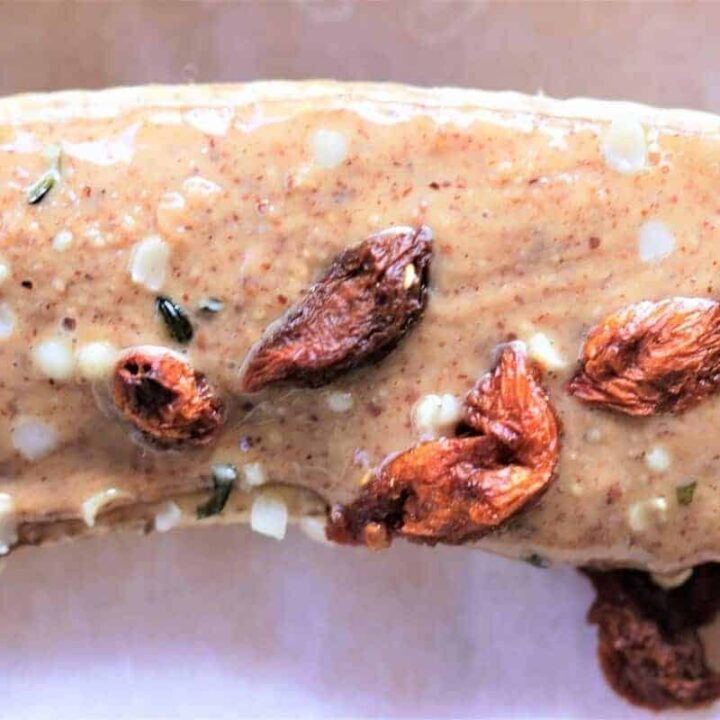 Superfood Snack
Additional Time:
10 minutes
Perfect snack, packed with nutrition and flavor!
Ingredients
1 banana, sliced in half
2 teaspoon almond butter
1 teaspoon goji berries
½ teaspoon hemp seeds
½ teaspoon flax seeds
Instructions
Spread almond butter on banana.

Sprinkle with goji berries, hemp seeds and flax seeds.

Cook in toaster oven for 3 minute, on toast setting.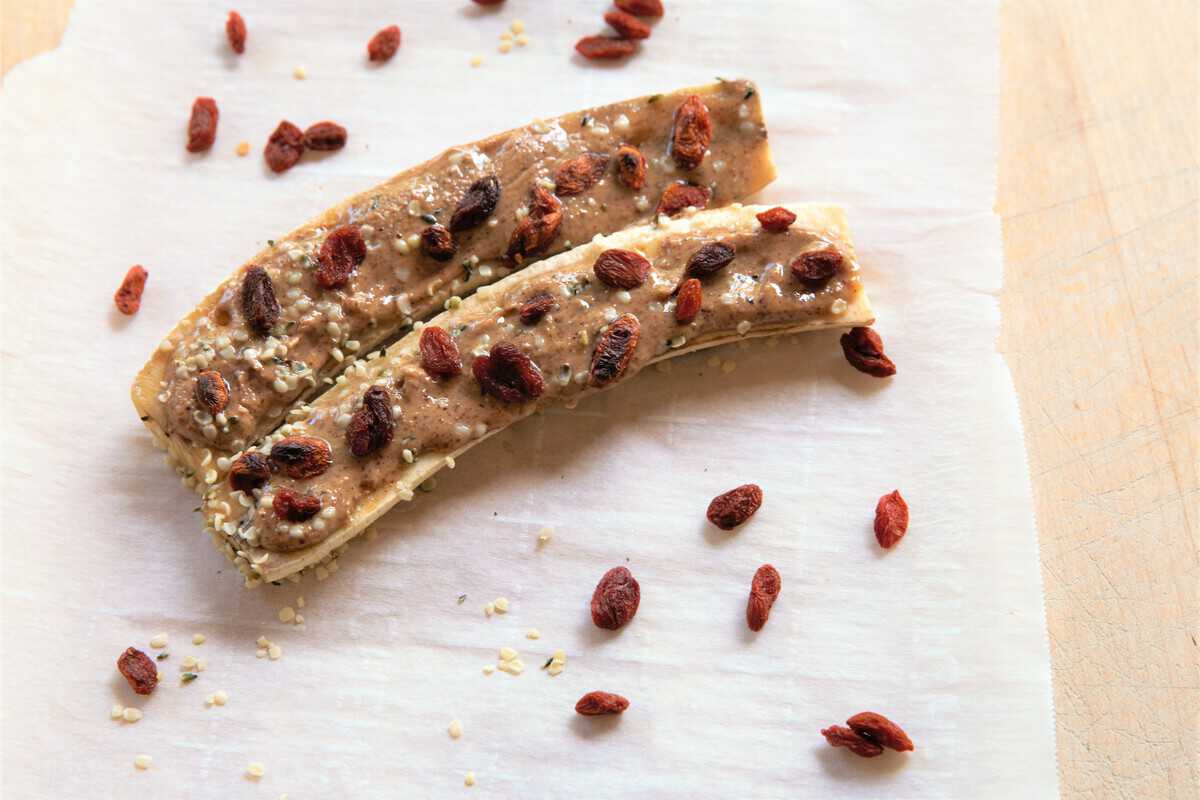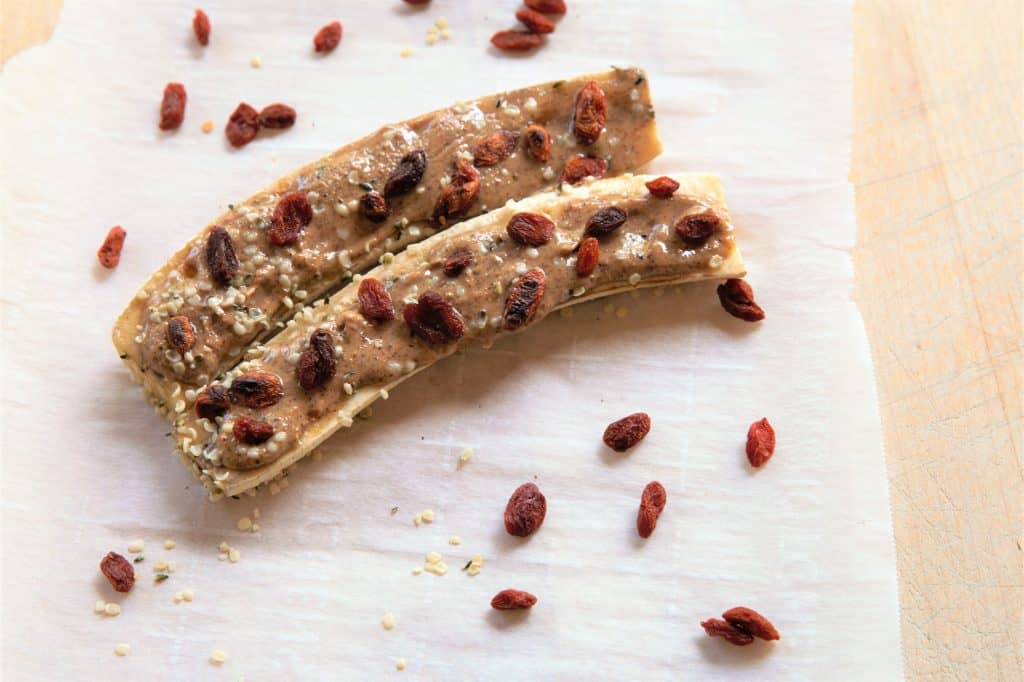 More recipes: