Homemade Instant Pot Vegan Kefir has become increasingly popular around the world, mainly because of its probiotic and nutraceutical properties.  Here, I made homemade kefir in the Instant Pot with only two ingredients--soy milk and kefir starter.  Start the Instant Pot in the evening, and by morning, it is done and ready.   The result is fresh, creamy and delicious kefir that is vegan, gluten free and dairy free.  Toss in fruit, almond butter and hemp seeds, and you have the perfect breakfast smoothie.
Tools of the Trade Used In This Recipe:
I made this kefir in the Instant Pot 6 Quart Pressure Cooker using the yogurt setting.  Check out my review of the Instant Pot, and see all the delicious recipes that I have made with this gadget that replaces 9 kitchen tools!
What Are The Benefits of Kefir?
When you are looking for a quick healthy breakfast, a kefir smoothie is a perfect choice.  The main health benefits of kefir are that it contains probiotics and is high in protein.  Adding more probiotics to your diet can increase good bacteria in your digestive tract which improves your overall gut health,  digestion and boosts your immune system.  To learn more, you can read more about benefits of probiotics here.
What Is The Difference Between Yogurt and Kefir?
I also make homemade vegan yogurt in the Instant Pot.  Kefir and yogurt are both creamy and fresh, and have somewhat of a tart flavor. Both kefir and yogurt have protein, calcium, B vitamins, potassium, and probiotics, so it just depends on what you are in the mood for.
According to the Mayo Clinic, probiotics can help to:
improve the healthy bacteria ratio in the gastrointestinal tract's environment
treat or prevent diarrhea, especially following antibiotic treatment
treat irritable bowel syndrome, or relieve symptoms
reduce or prevent gastrointestinal infections, or increase recovery from them
prevent and treat vaginal and urinary tract infections
You have endless options for serving your kefir.  You can add a variety of fruits and superfoods to enhance the nutritional value and flavor.  Try this raspberry smooth recipe!
Recipe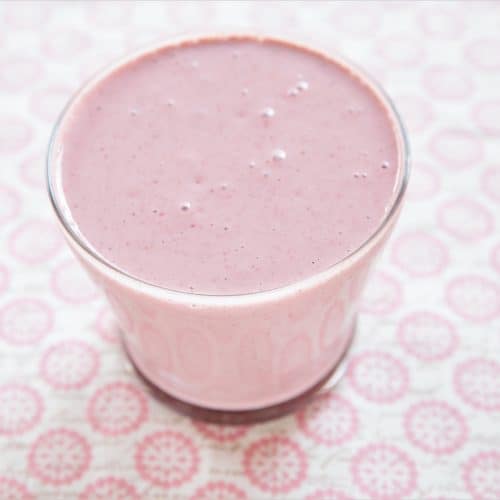 Homemade Instant Pot Vegan Kefir
Add soy milk and starter to the Instant Pot, and when you wake up, you have fresh, homemade kefir. Packed with nutrition and probiotics!

Ingredients
Instant Pot Kefir
64

oz

unsweetened soy milk

Two (2)

5 grm

pkgs kefir starter
Kefir Smoothie
½

cup

rasberries

1

tablespoon

almond butter

1

teaspoon

hemp seeds

½

banana
Instructions
Instant Pot Kefir
Add starter to bottom of Instant Pot inner pot. Add soy milk and stir until dissolved. Cook in Instant Pot on Yogurt setting for 15 hours. Make sure vent is set to venting so that moisture doesn't build up inside.

Kefir Smoothie
To make a kefir smoothie, add 12 oz of kefir, the raspberries, hemp seeds, almond butter, banana and blend in blender.

Nutrition
Serving:
1
cup
Calories:
112
kcal
How To Make Homemade Instant Pot Vegan Kefir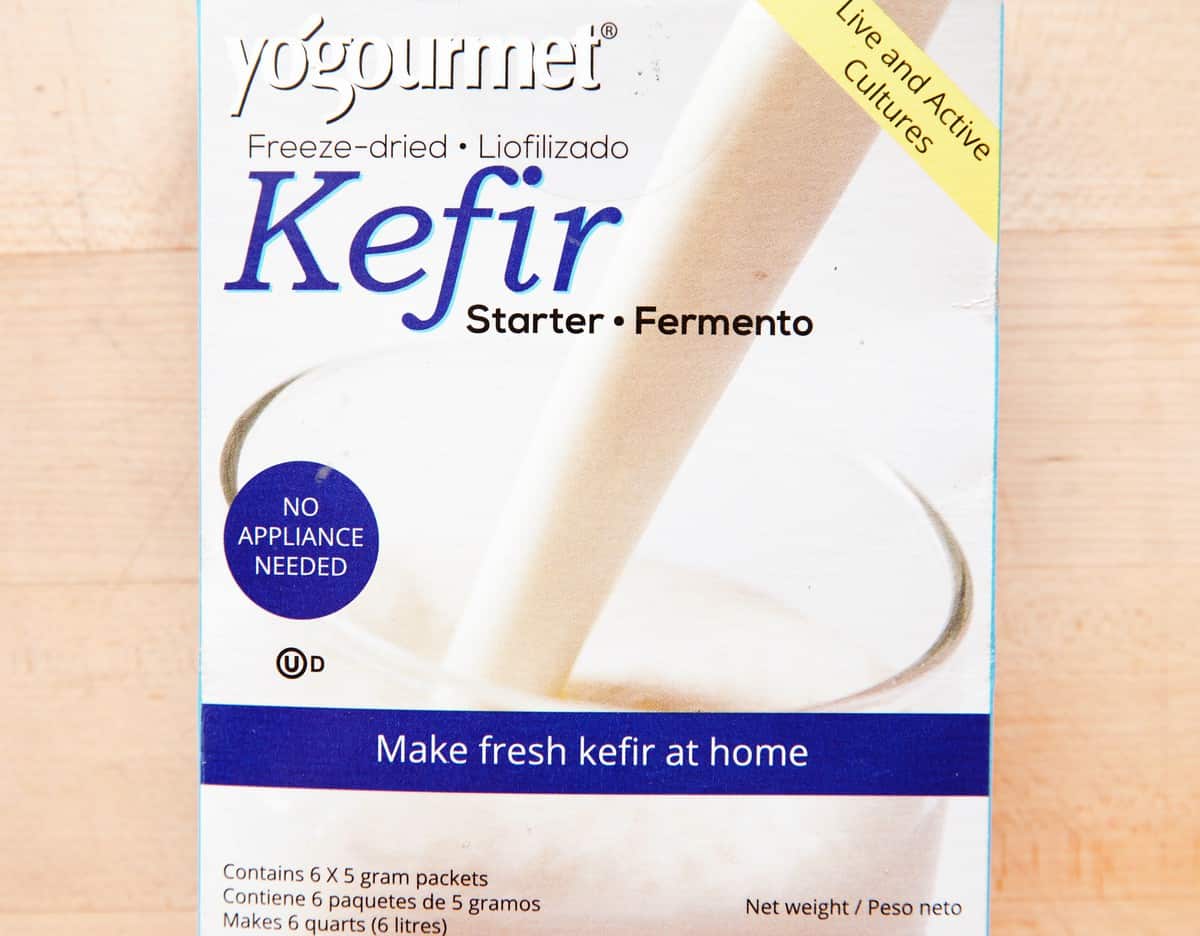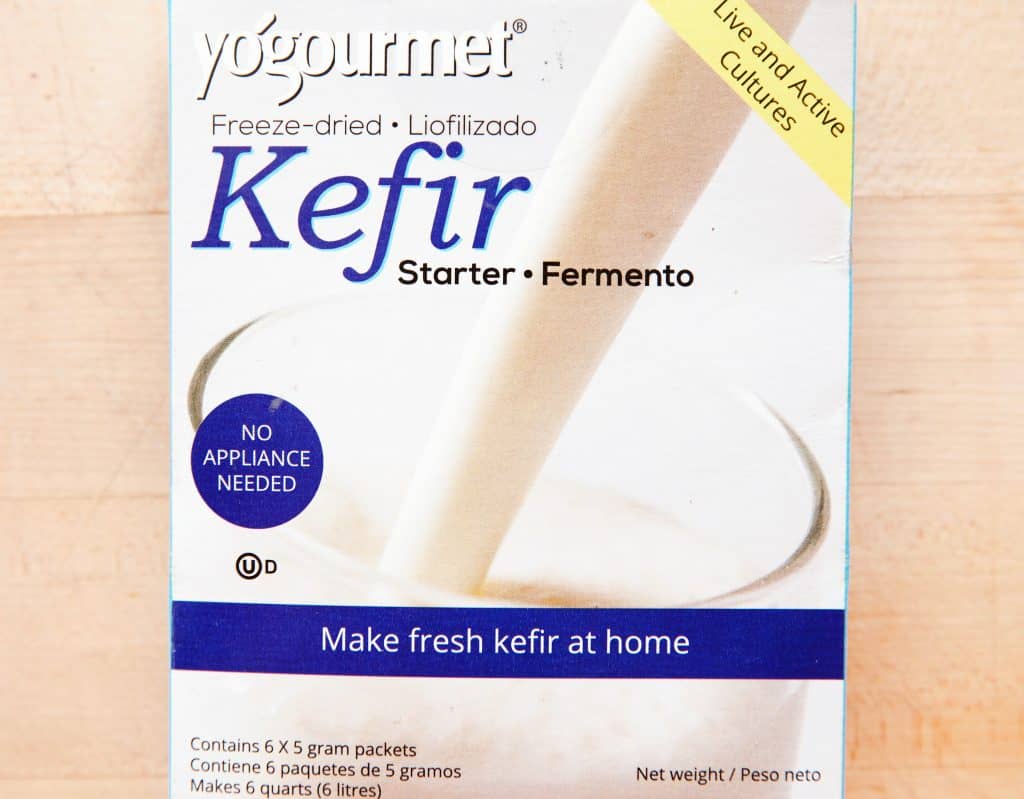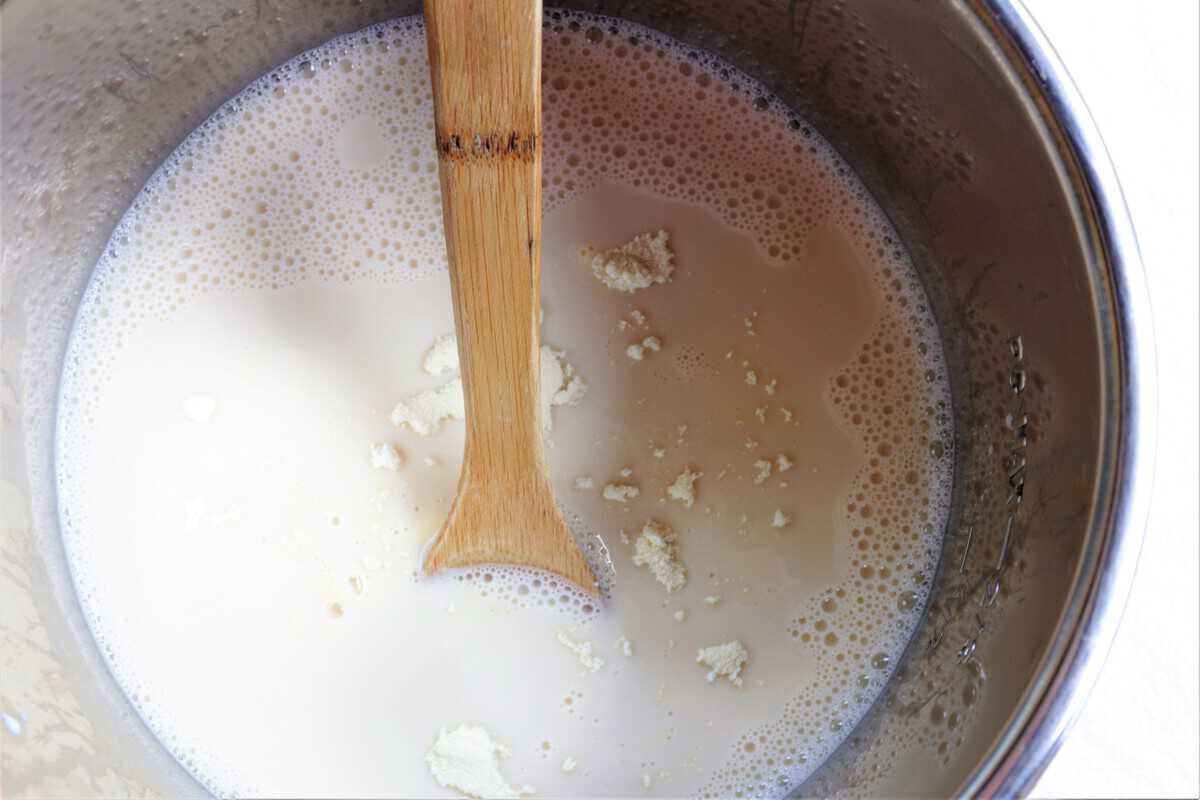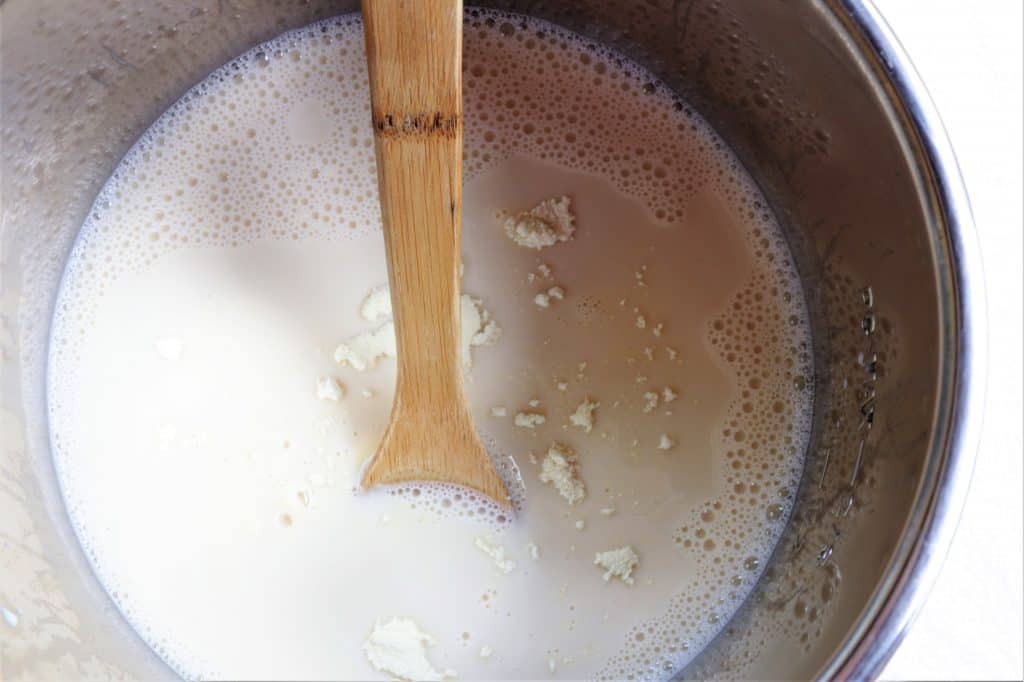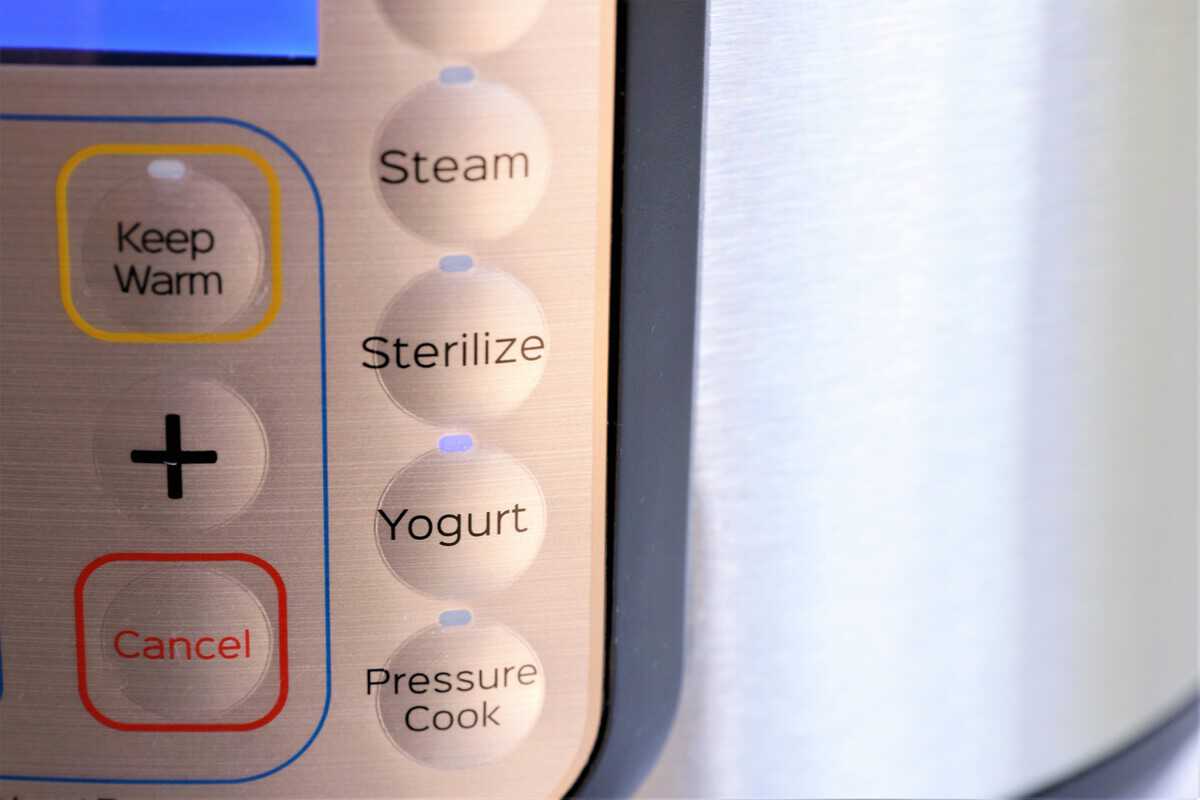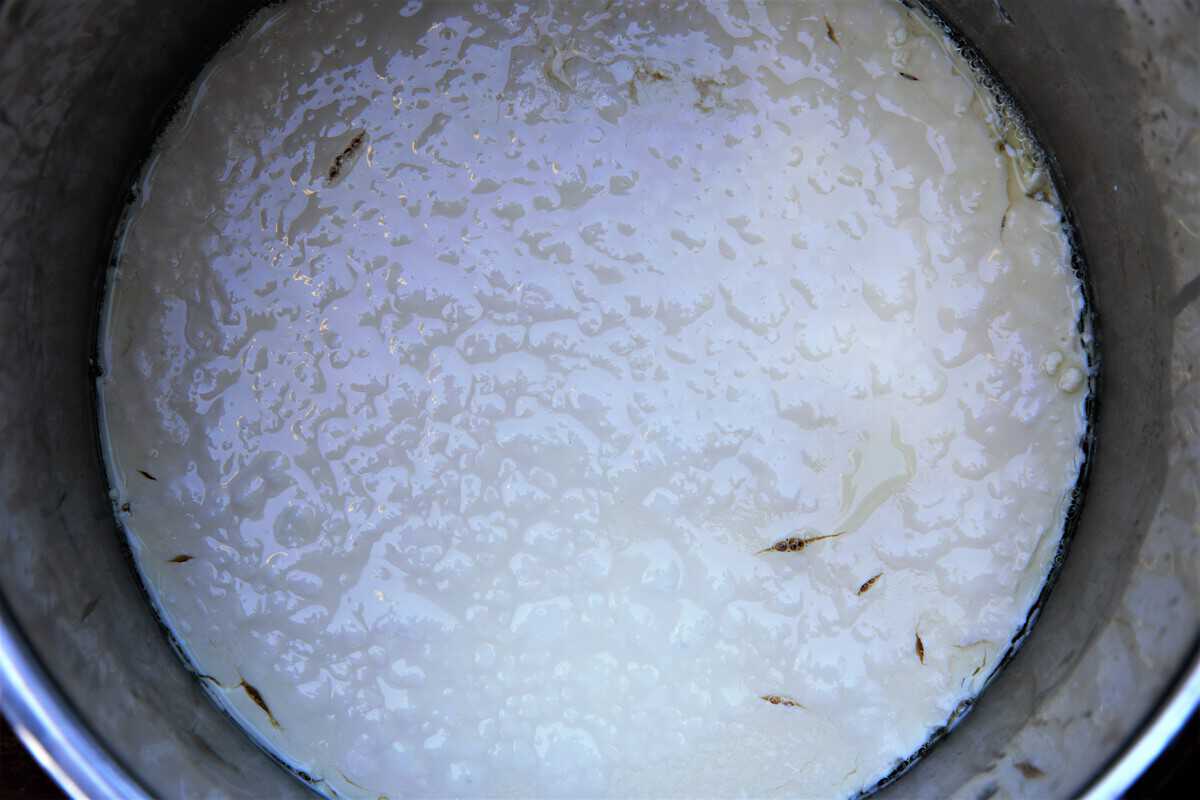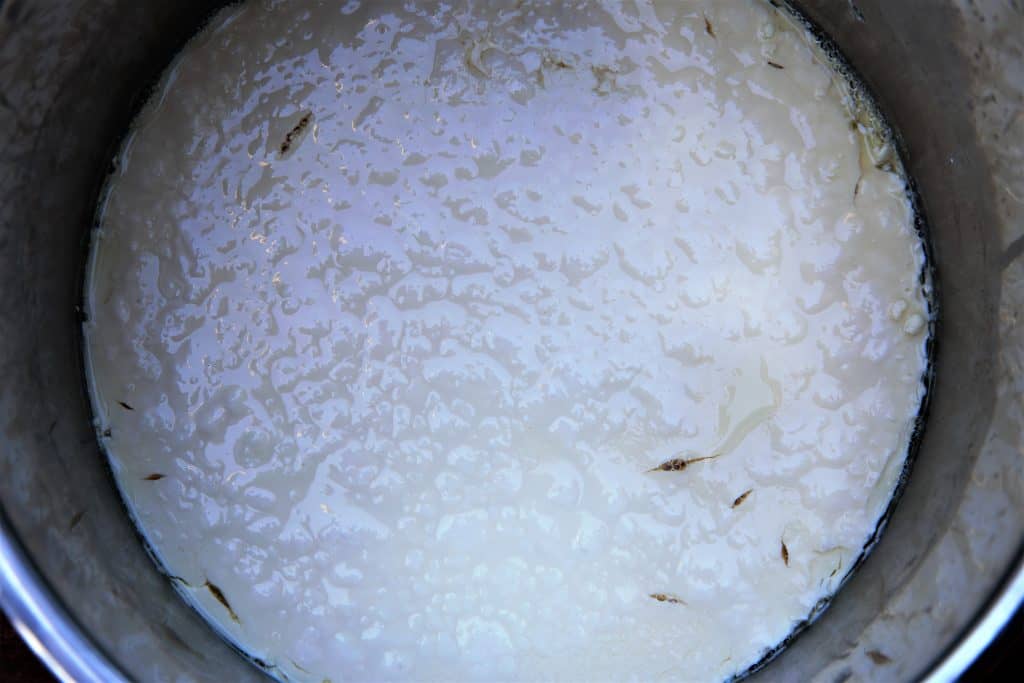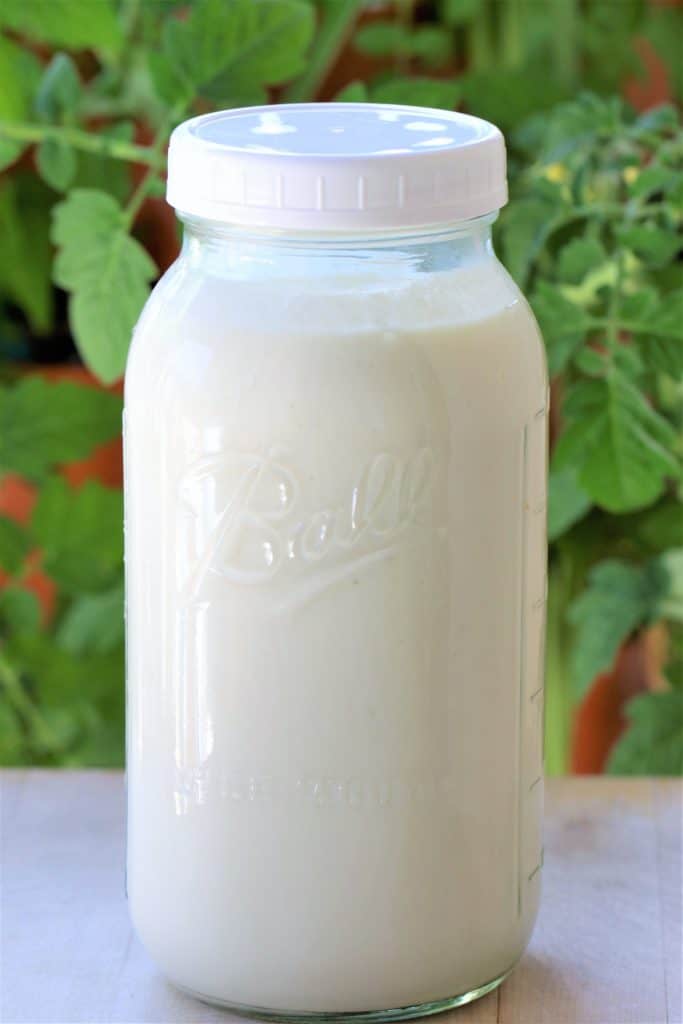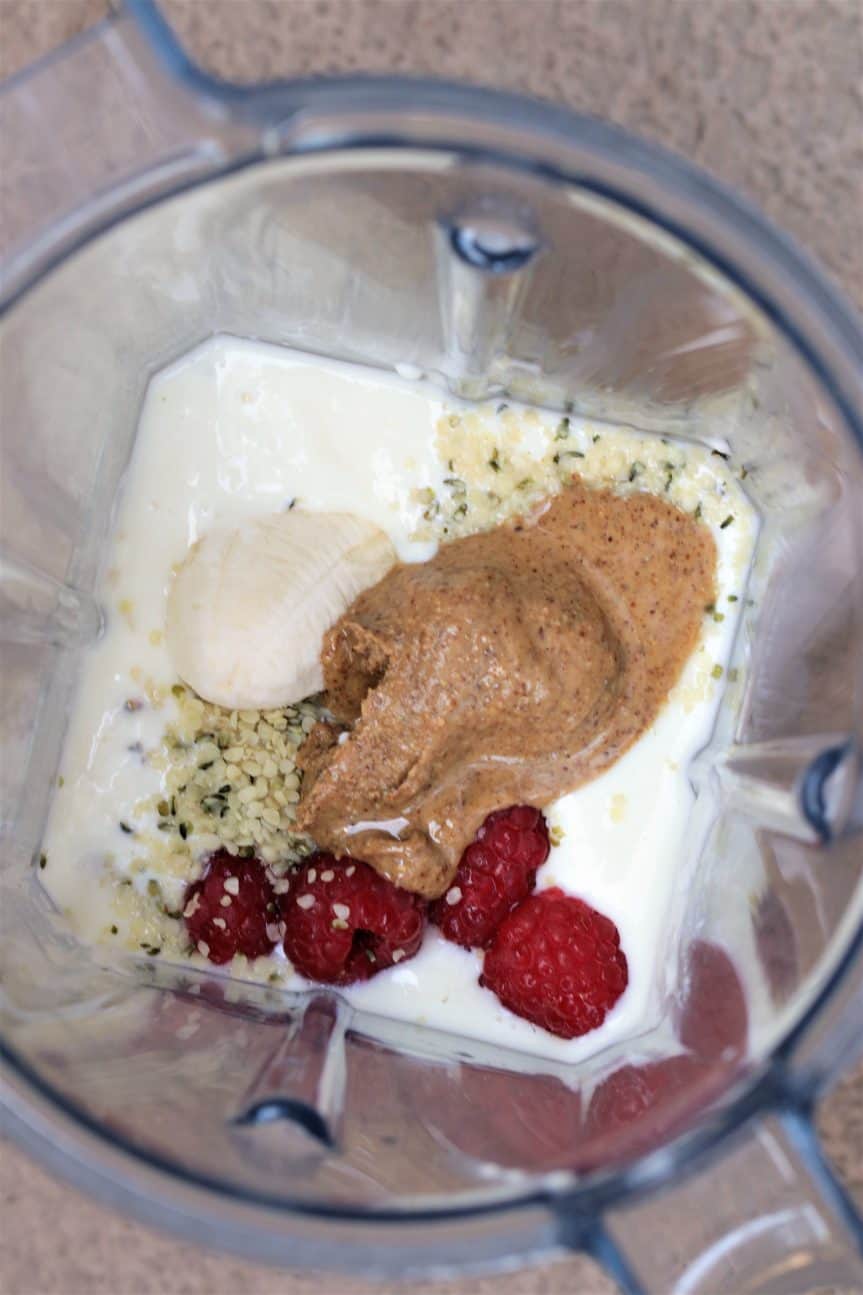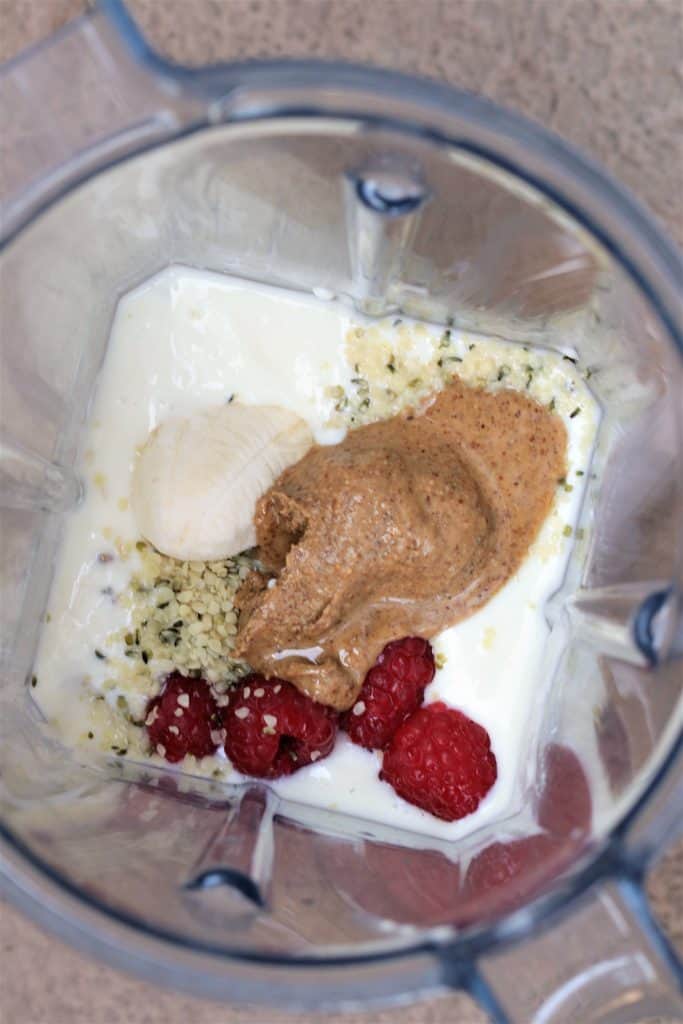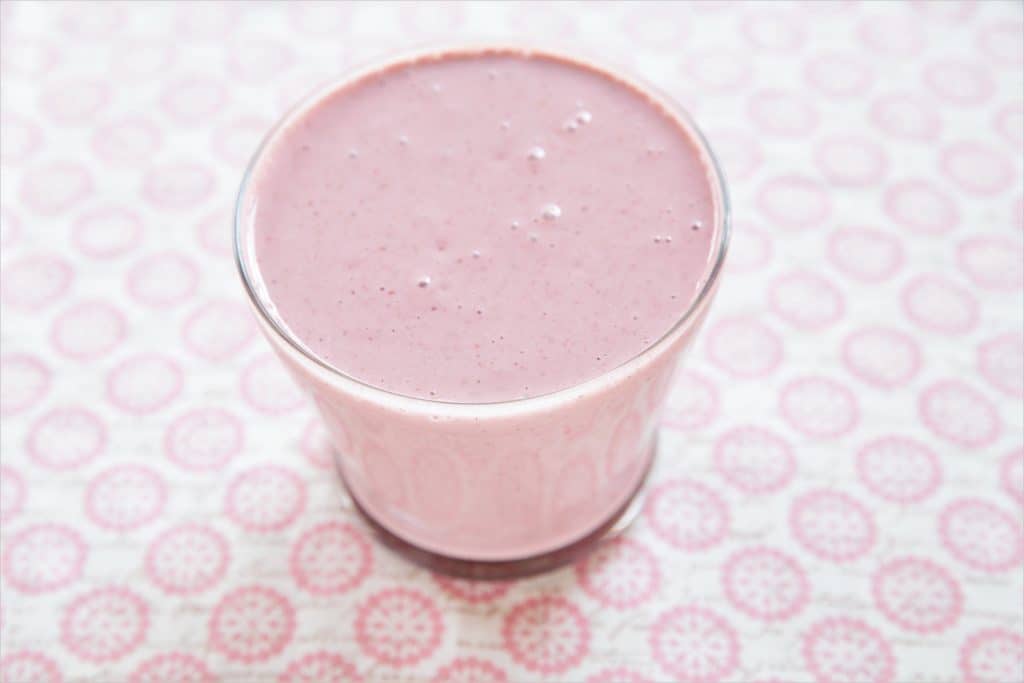 Recipe updated July 2019