Creamy Almond Coconut Tofu. There are some days where there is time to ponder a recipe and take hours putting it together, but there are other days where  I have a short attention span for food making when hunger is present.  This dish can be ready to serve in 30 minutes and offers layers of flavor from the fluffy coconut rice topped with the seasoned tofu and creamy almond coconut sauce.  Everyone can call this a dinner or lunch favorite, including the kids!  It is quick, easy, just spicy enough and, did I mention, delicious.  Vegan, gluten free and dairy free.
Creamy Almond Coconut Tofu
Creamy Almond Coconut Tofu
Ingredients
Tofu

14 oz tofu, squeezed
1 tbsp sesame oil
1 tsp coriander
1 tsp cumin
1/2 tsp sea salt

Creamy Almond Coconut Sauce

1 tbsp coconut oil
1/2 cup green onions, sliced
1 red pepper, minced
5 cloves garlic, minced
1 tbsp fresh ginger, minced
1/2 cup coconut milk
1/2 cup vegetable broth
1/2 cup almond butter
2 tbsp coconut aminos
1 tsp tumeric
1 tsp red pepper flakes
2 tbsp maple syrup

Coconut Rice

1 cup white jasmine rice
3/4 cup coconut milk
1/2 tsp sea salt
1 cup water
Instructions
Tofu

Crumble tofu and mix in coriander, cumin, salt and sesame oil. Stirfry for 3-4 minutes.

Creamy Almond Coconut Sauce

In separate pot, stirfry onions, garlic, pepper, ginger in coconut oil.
Add remaining ingredients and cook on medium heat until thickened. If you like your sauce thinner, add more vegetable broth.

Coconut Rice

Add all ingredients to pot. Bring to boil.
Reduce to lowest heat and simmer for 20 minutes, stirring throughout.
Serve coconut rice, top with stirfry tofu, and then with almond coconut sauce. Garnish with sliced green onions. Serves 4.
https://greenschemetv.net/creamy-almond-coconut-tofu/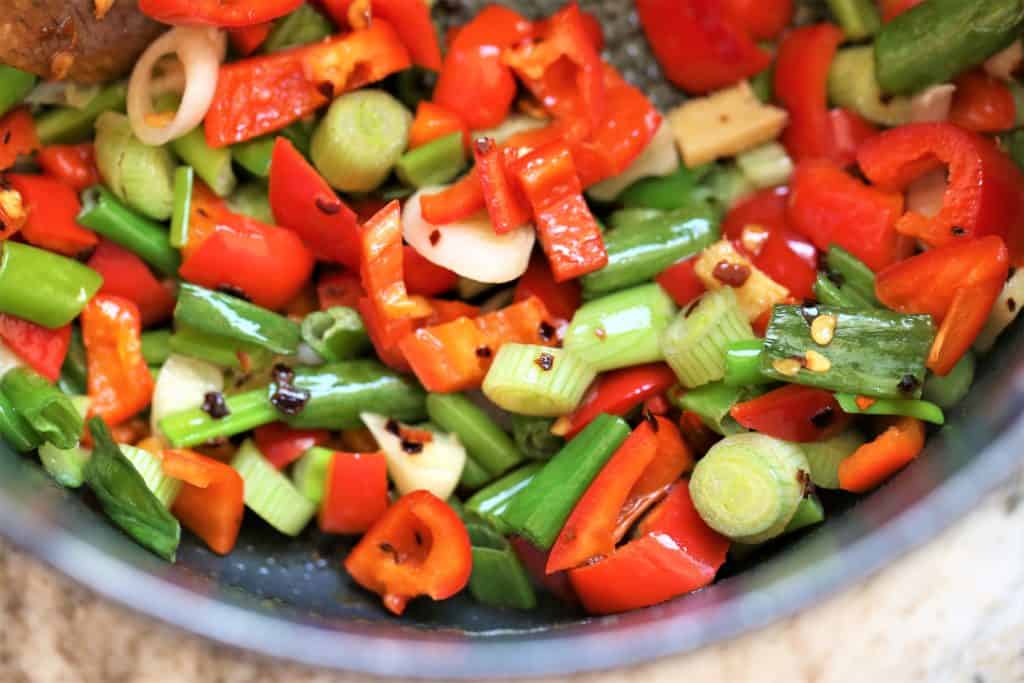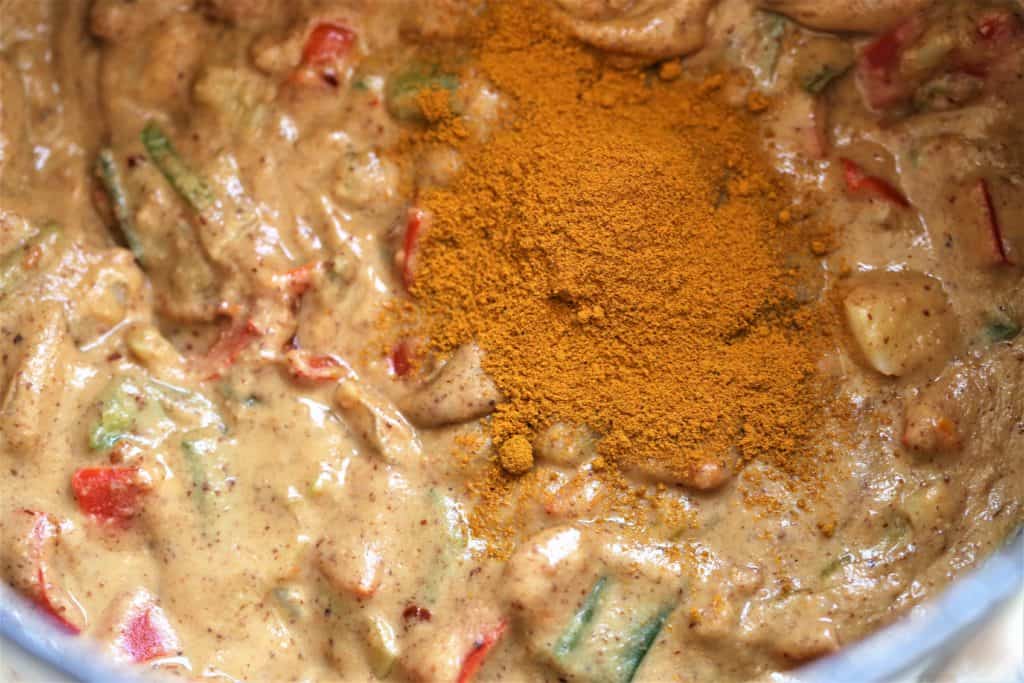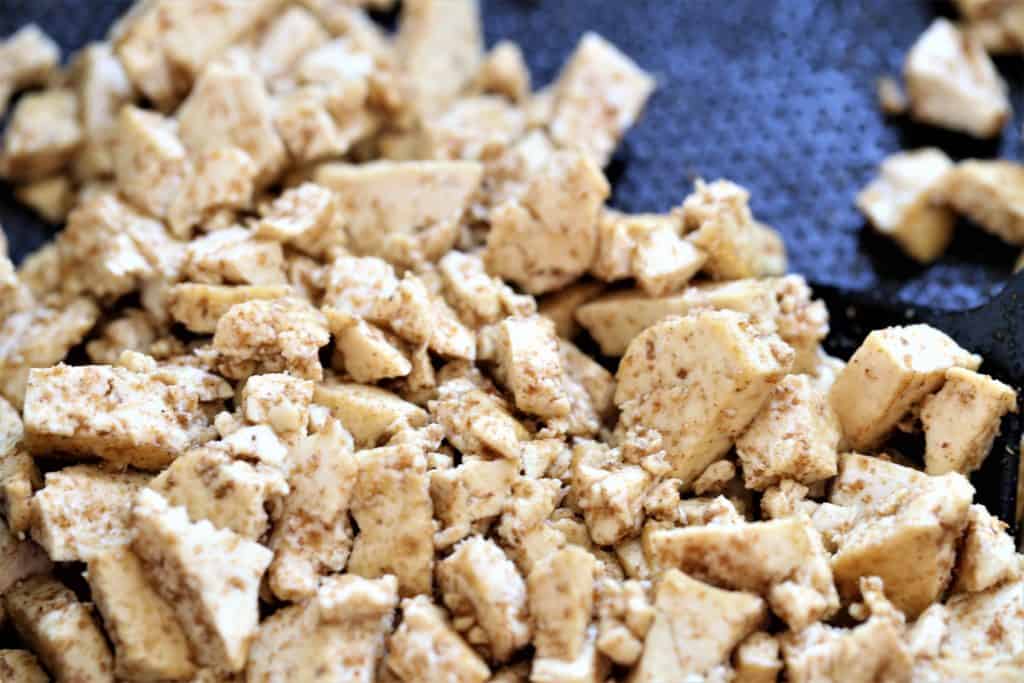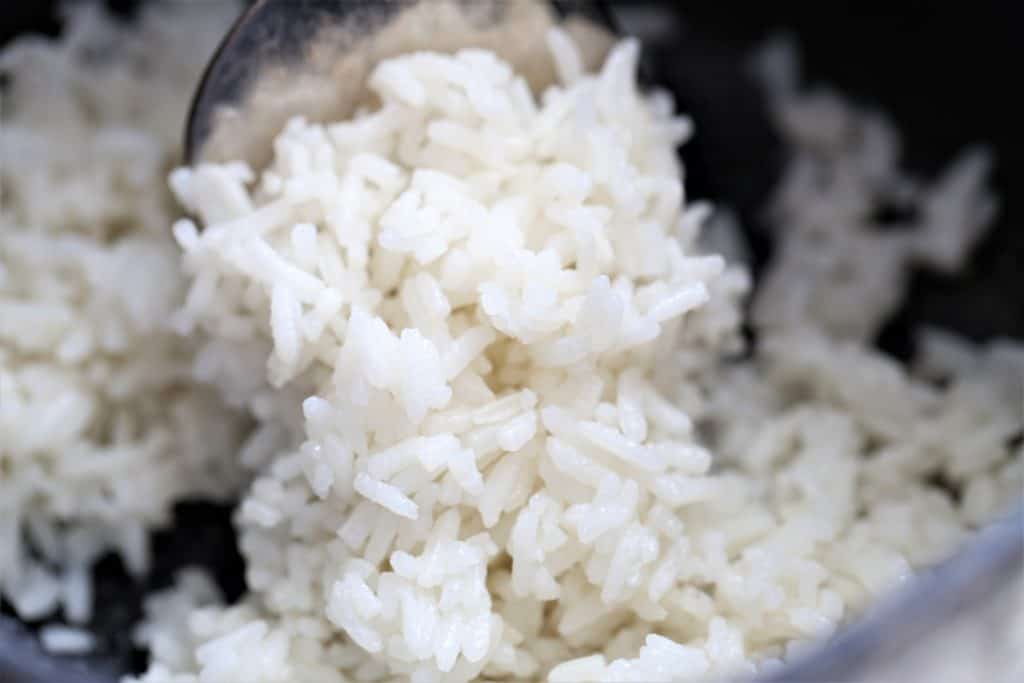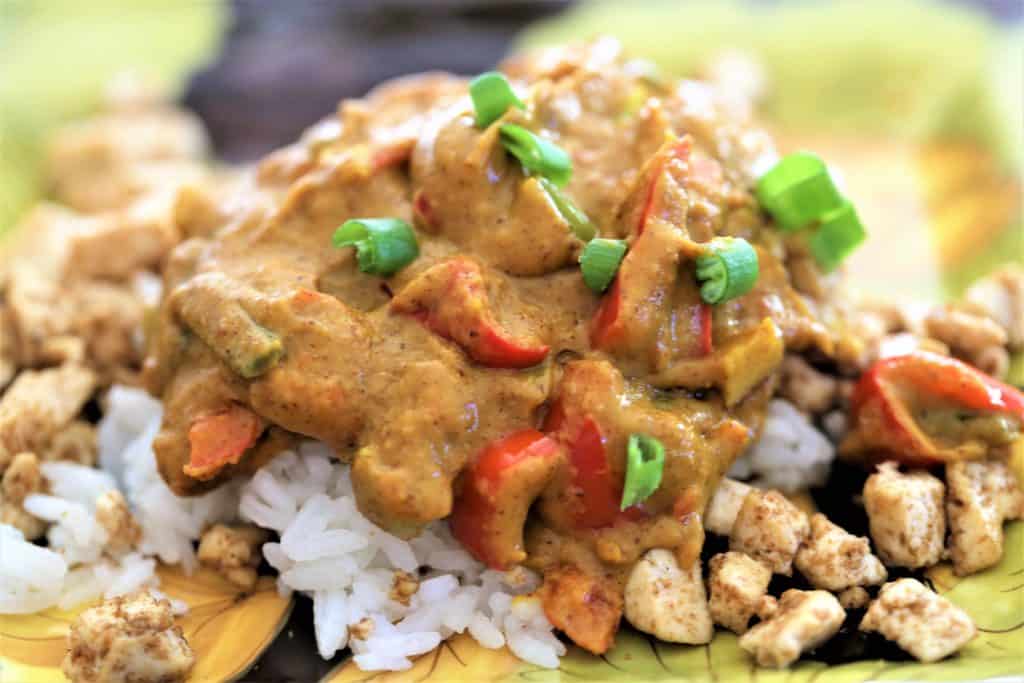 More recipes like Creamy Almond Coconut Tofu that you might enjoy:
See more food photos on Instagram.