Crispy Pineapple Tofu.  This baked tofu with spicy pineapple marinade is actually great on a bed or rice, noodles or as a yummy appetizer.  So simple, toss all marinade ingredients into the blender, drizzle on the tofu and bake.  It is that easy.
I try to find creative ways to make dishes with tofu, because it is so versatile and nutritious, and a great protein source for vegan and vegetarian diets.  I use tofu in un-meatballs, smoothies, stir-fry dishes, breakfast scrambles, tacos and bowls.   Essentially, tofu is one of those foods that has a neutral flavor which gives you options, but it definitely requires herbs and spices to give it taste.  The texture is soft and mushy, so if you can have a dish that makes the tofu crispy, I think that is tofu at it's best.
Is Tofu Healthy?
The dietary advantages of tofu are many.  Low in calories, tofu has 10 grams of protein in a ½ cup serving.  Tofu is an excellent source of protein for vegan or vegetarian diets, because it is a complete protein, meaning that it contains 9 essential amino acids that the body needs to thrive.
This dish is quick and easy, requires fewer than 10 ingredients, and 30 minutes to bake.  It is so simple, that the kids can make it.  I started the preparation by making white rice in the Instant Pot.  Rice is one of the easiest foods to make in the Instant Pot, and it is perfectly fluffy every time.  (No Instant Pot?  Cook according to package directions).  While your rice is cooking, blend the marinade and bake the tofu, and that is it.  These bites are addictive!
Steps To Make Crispy Pineapple Tofu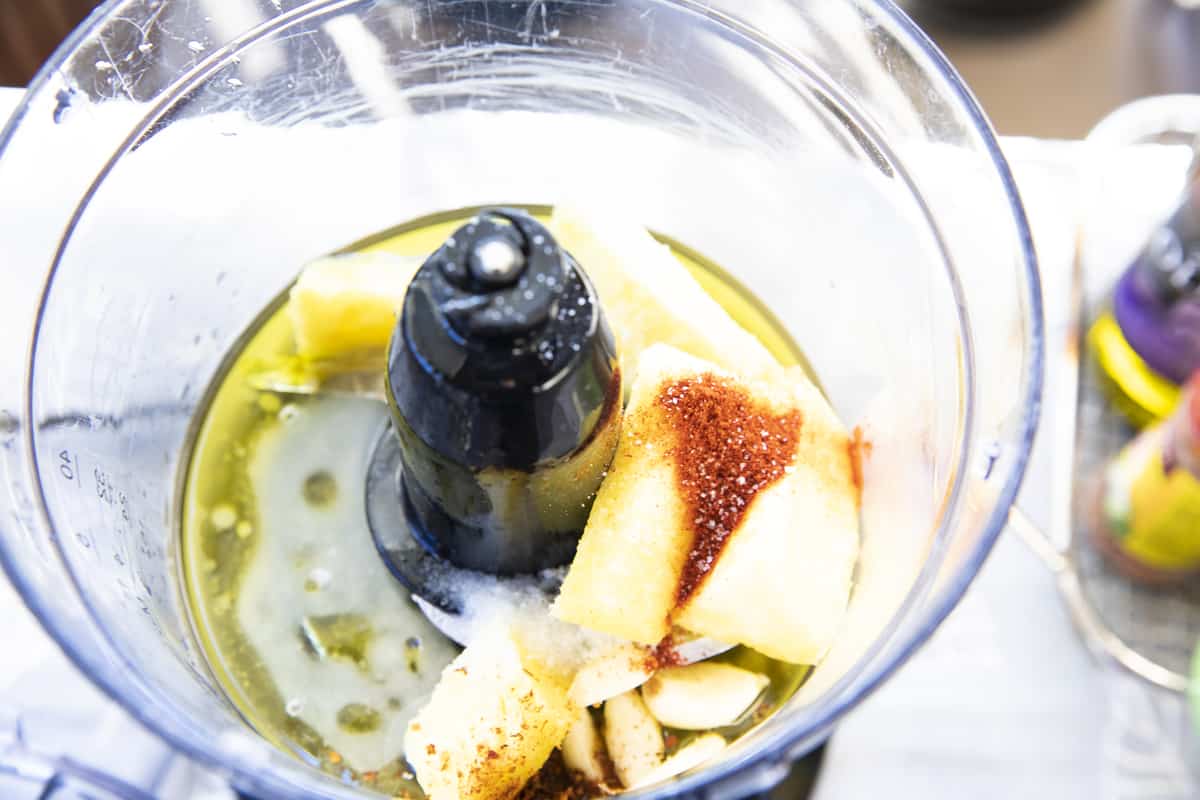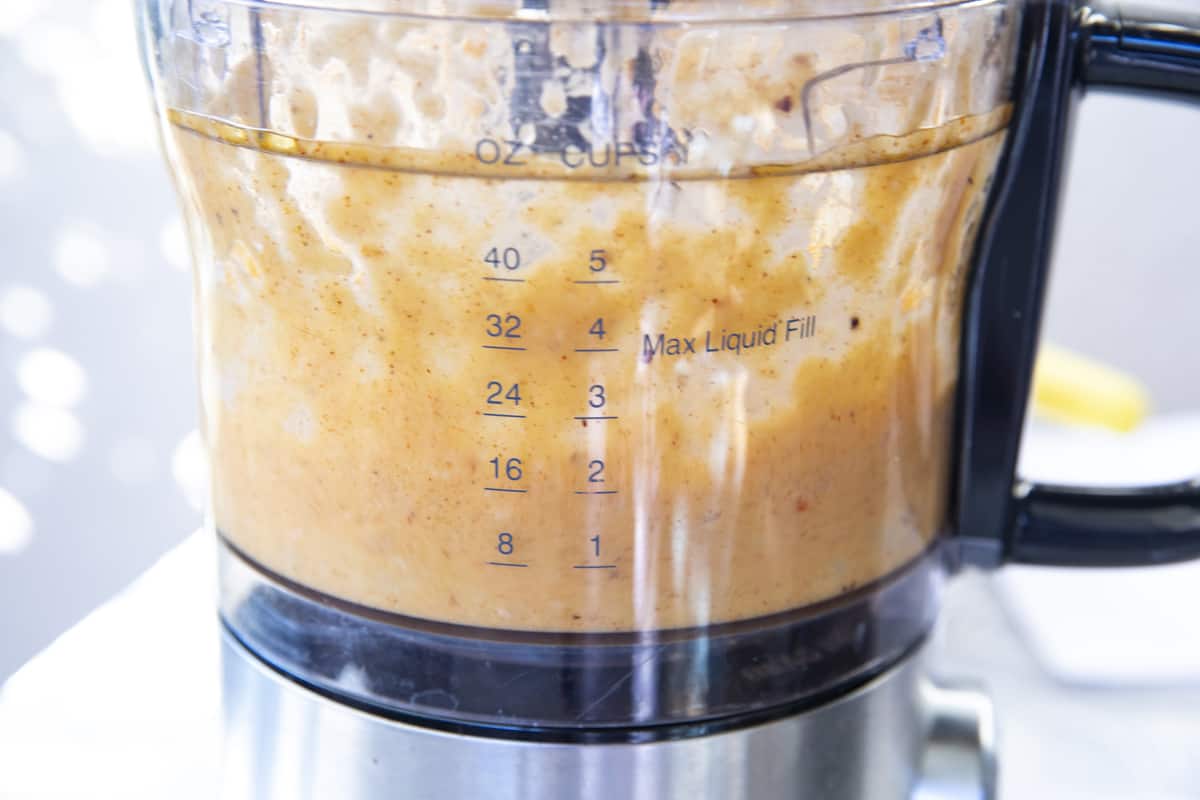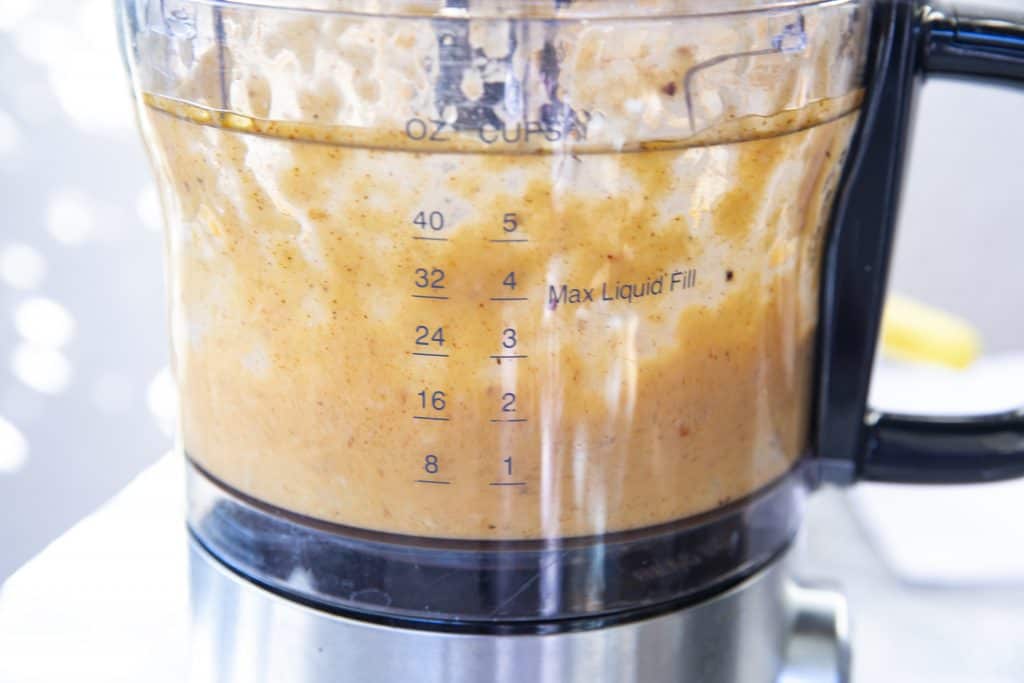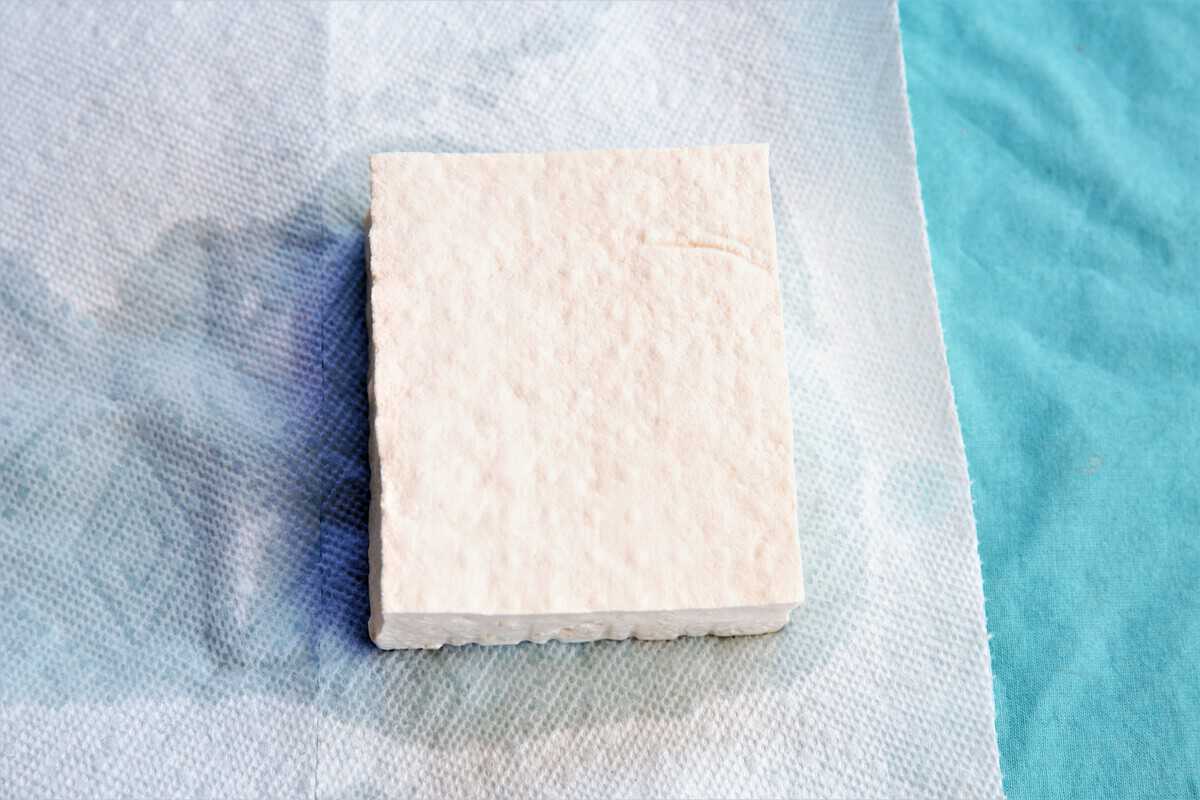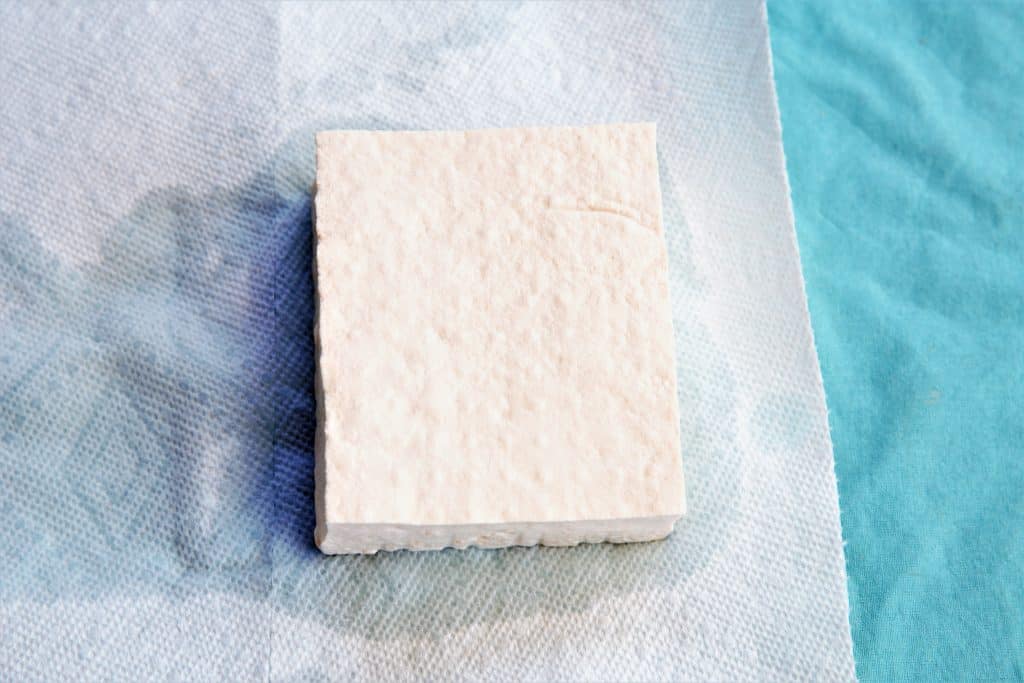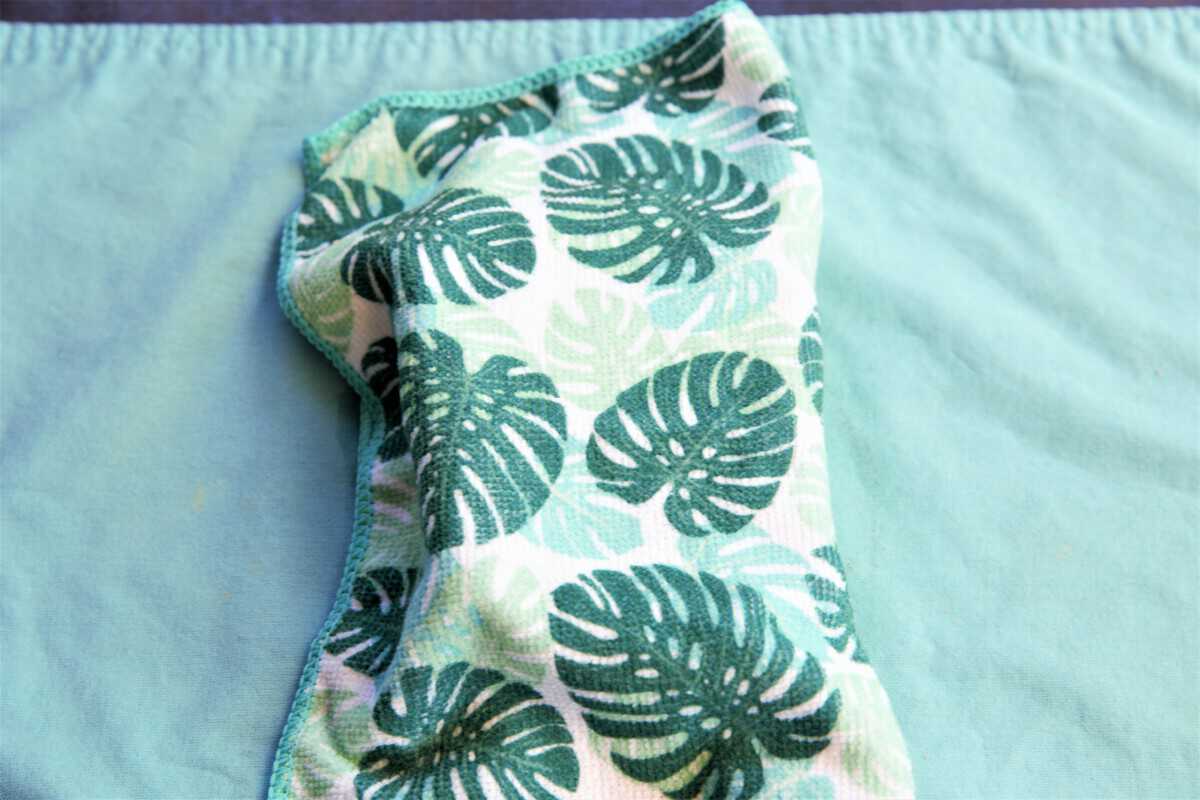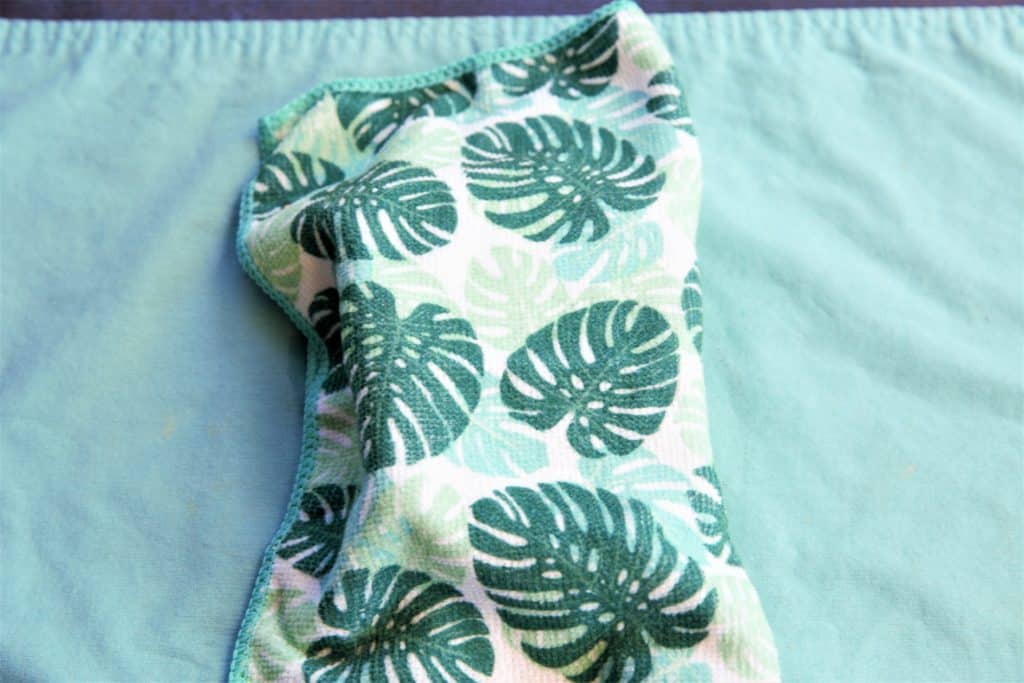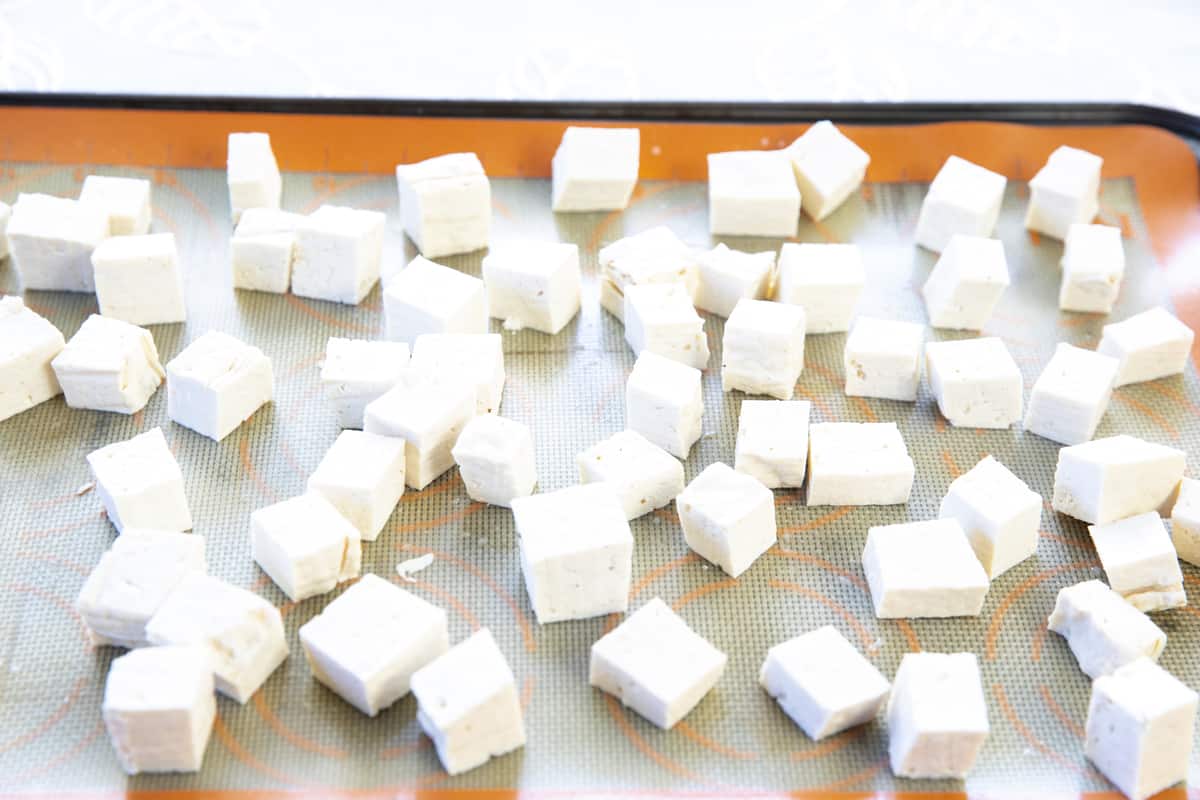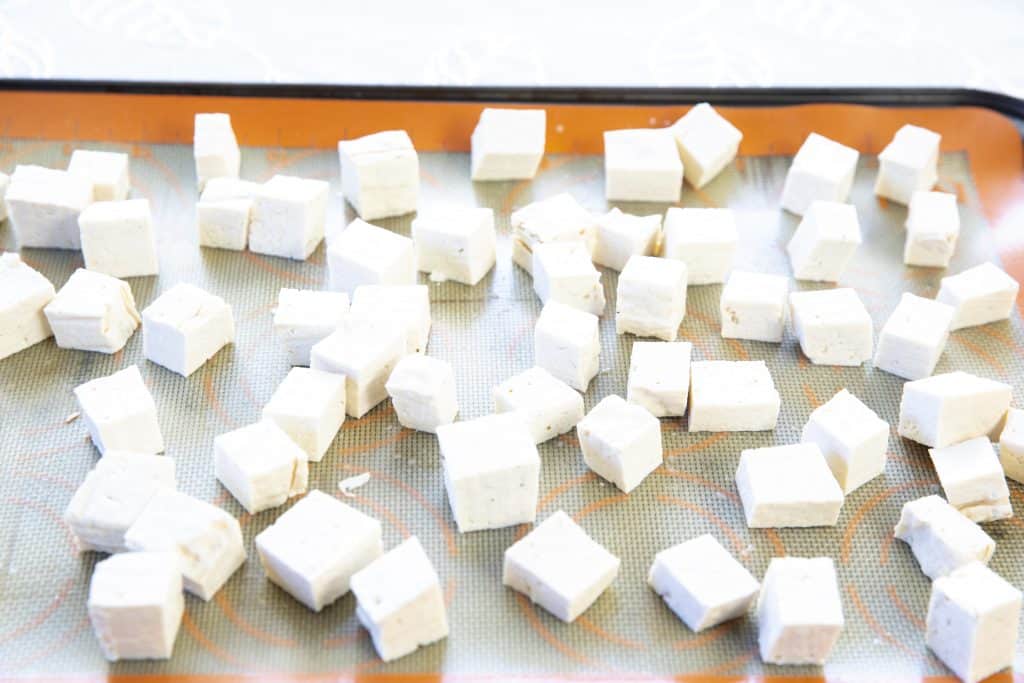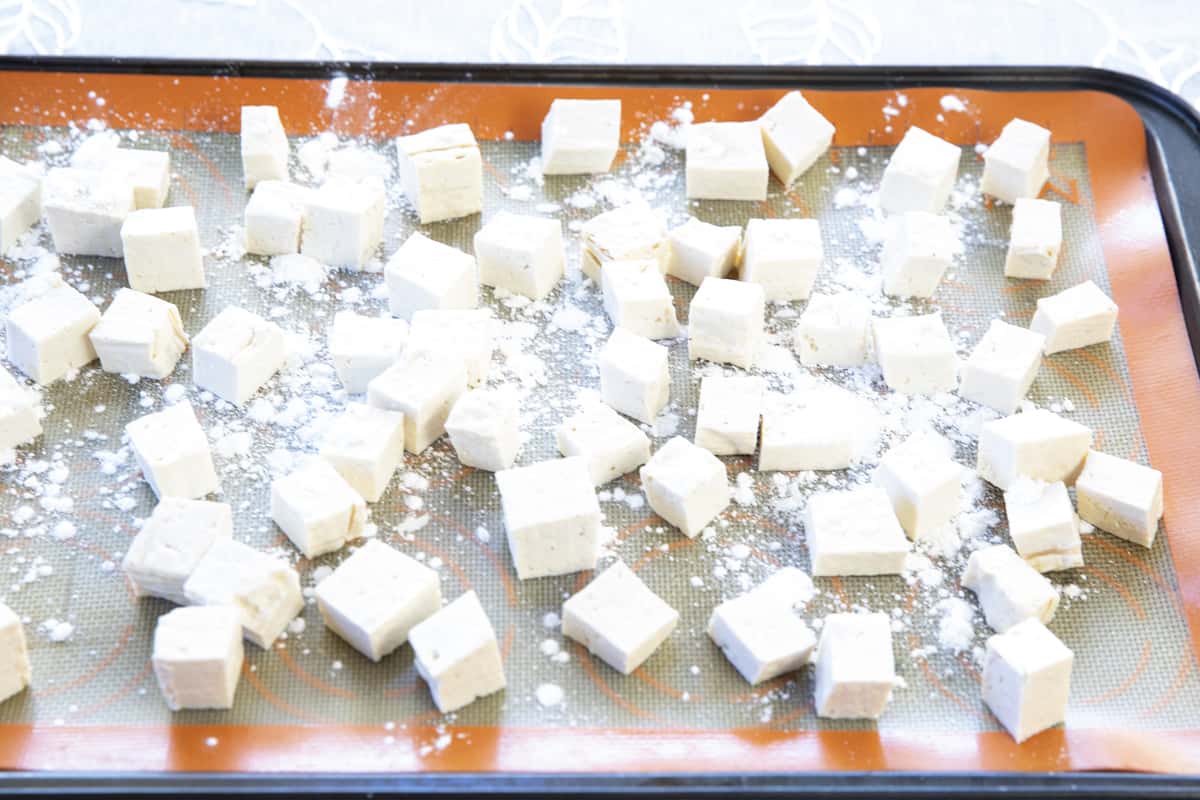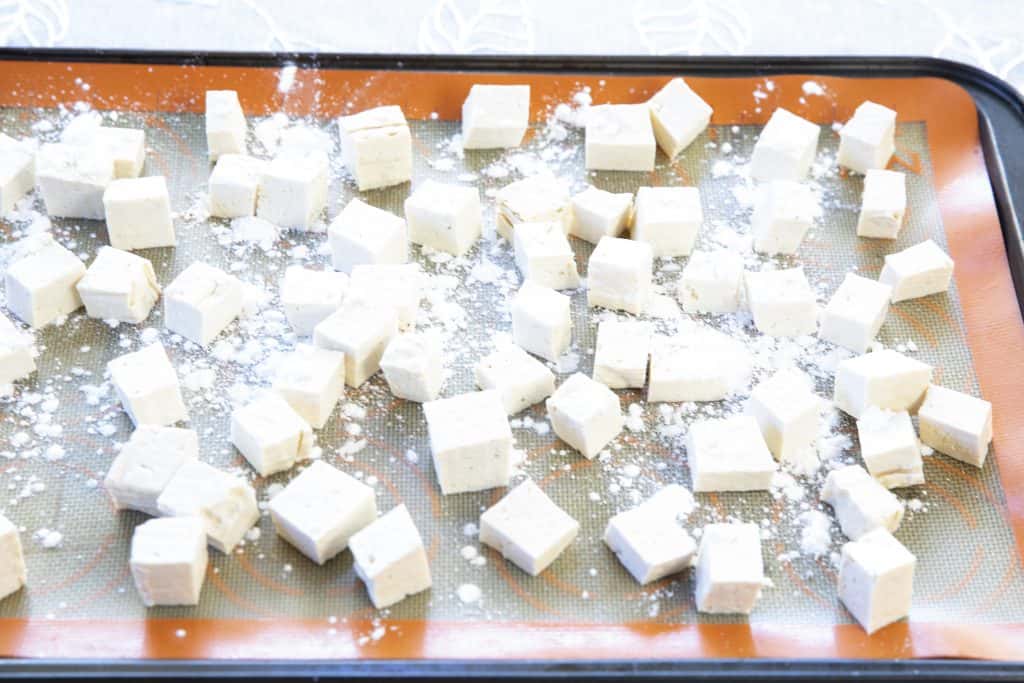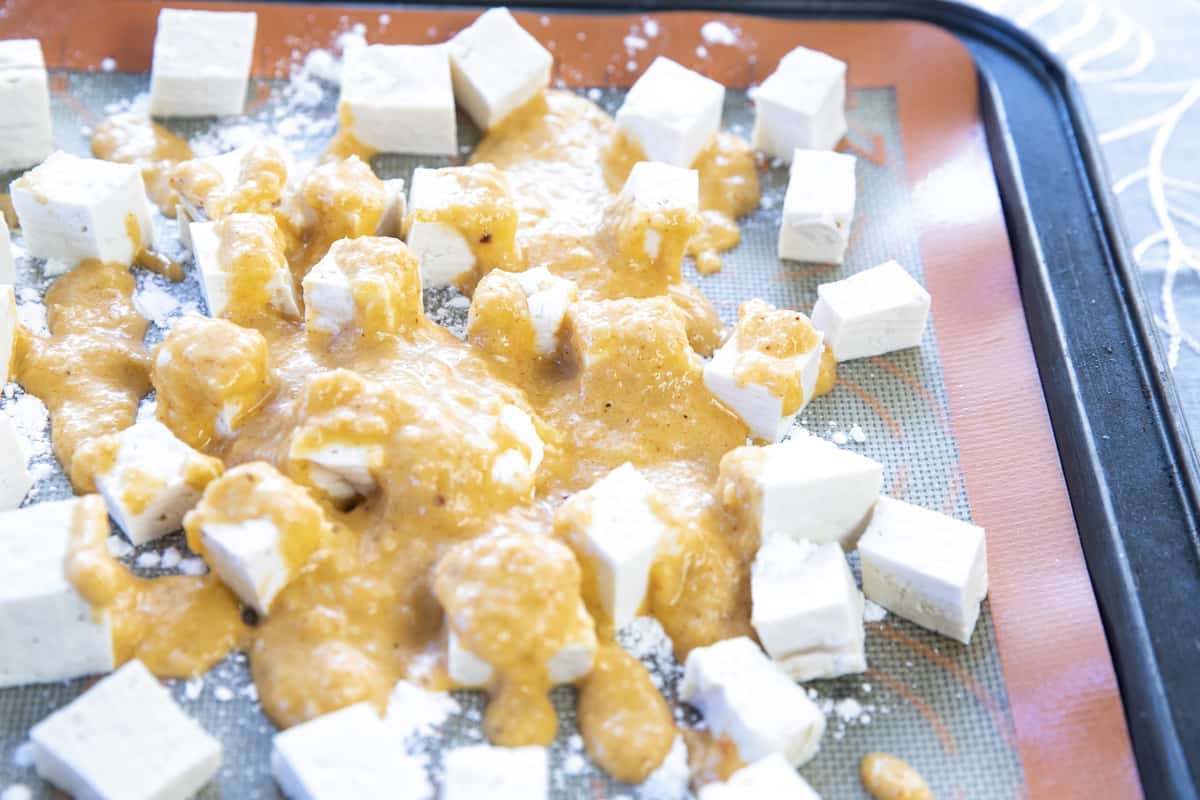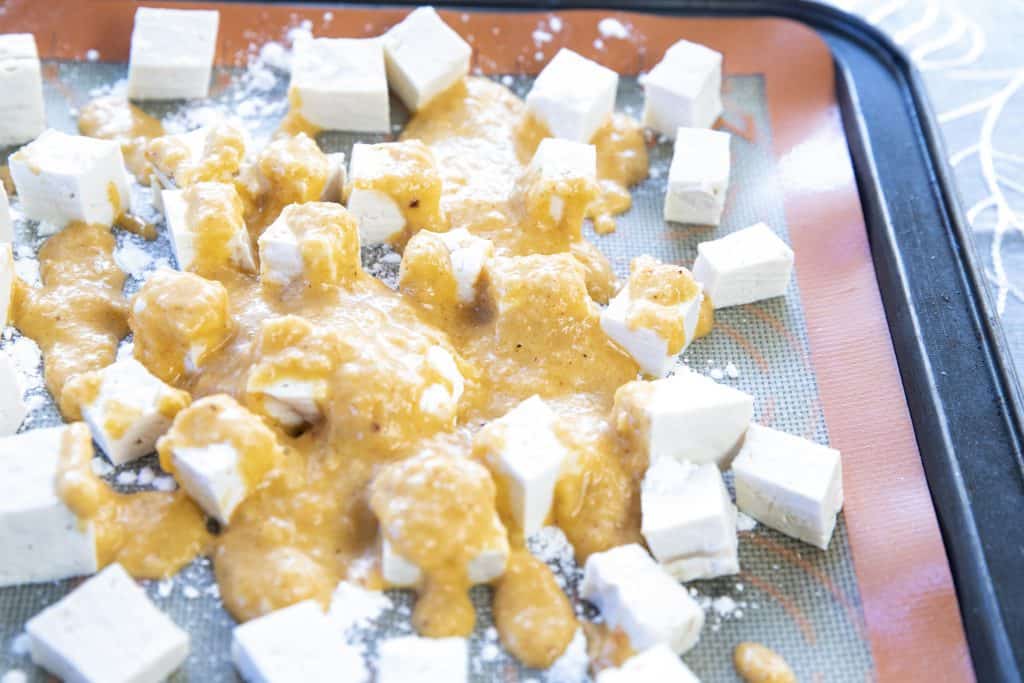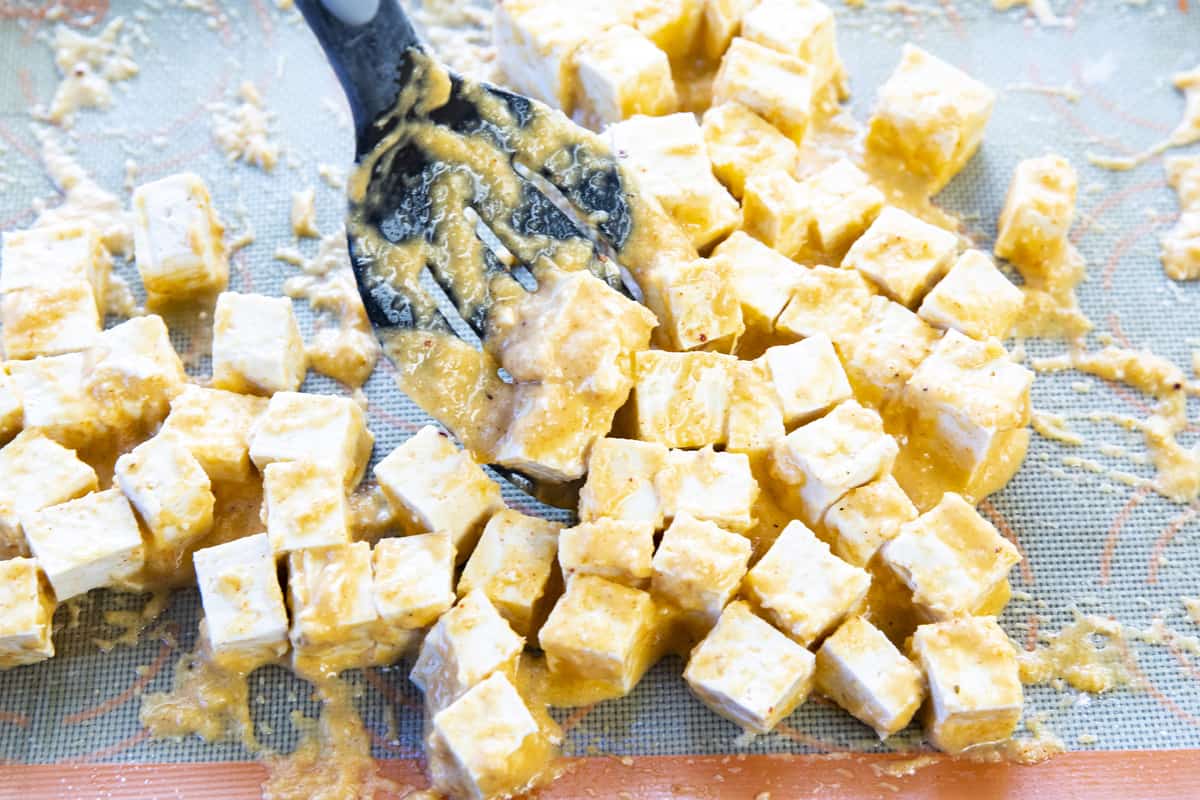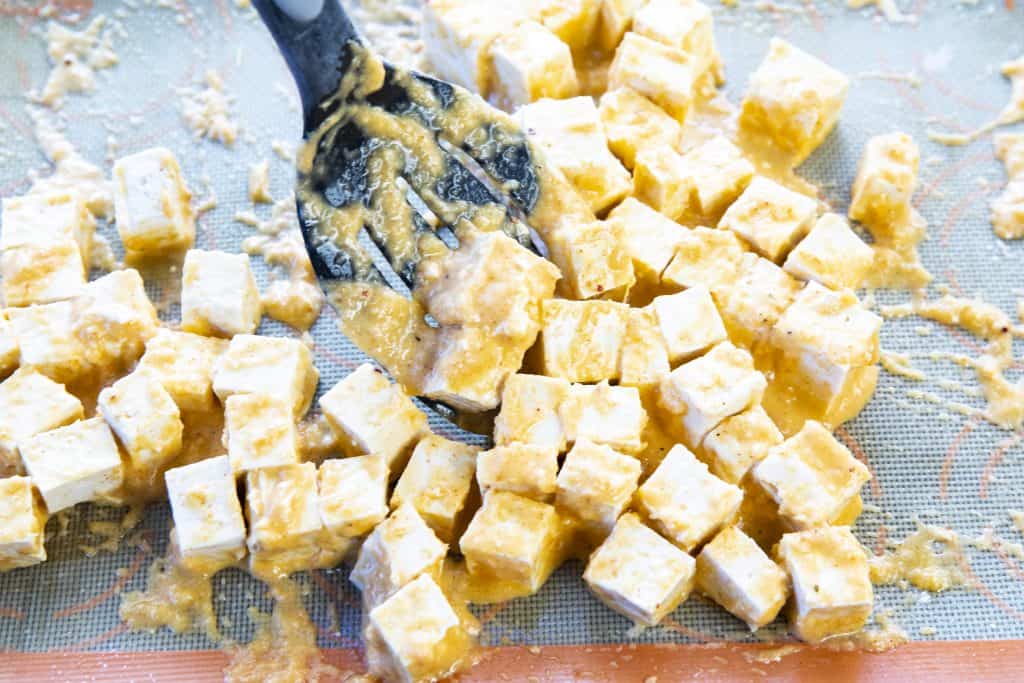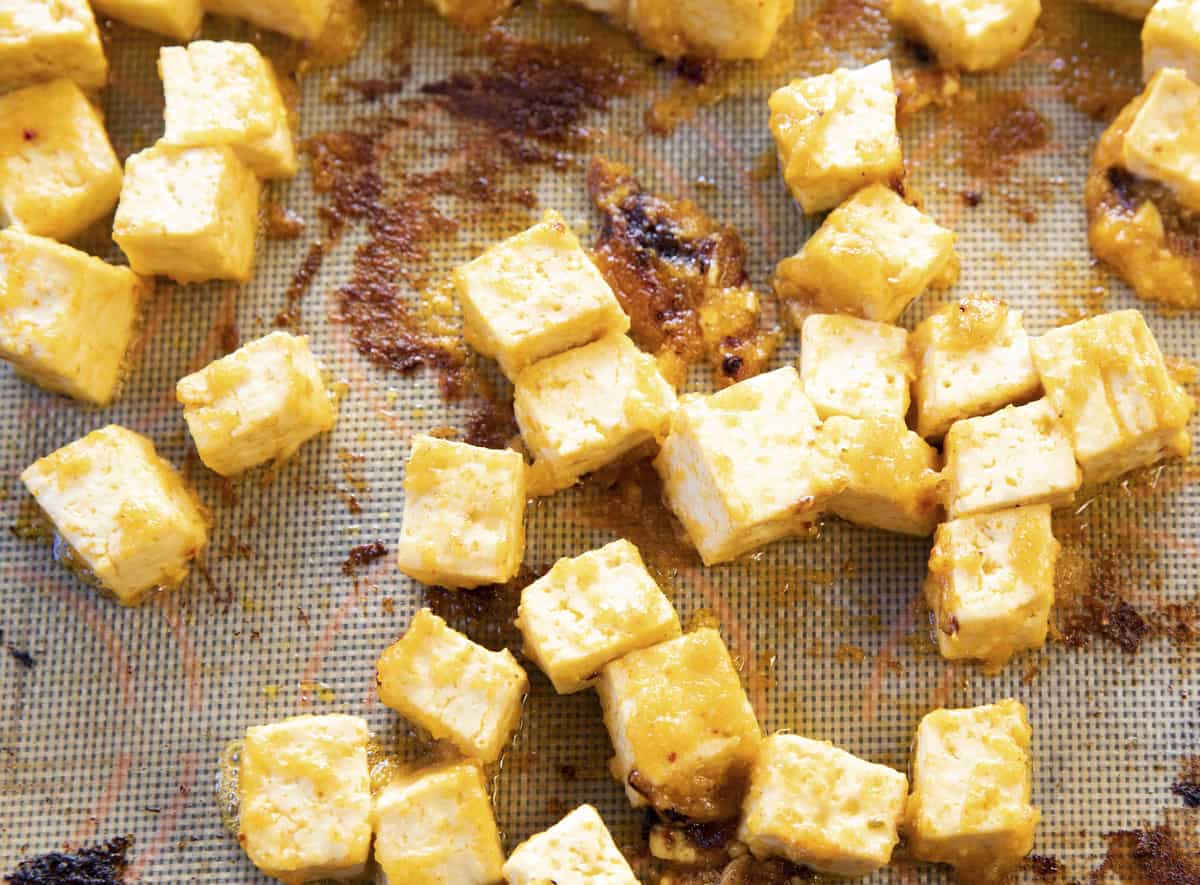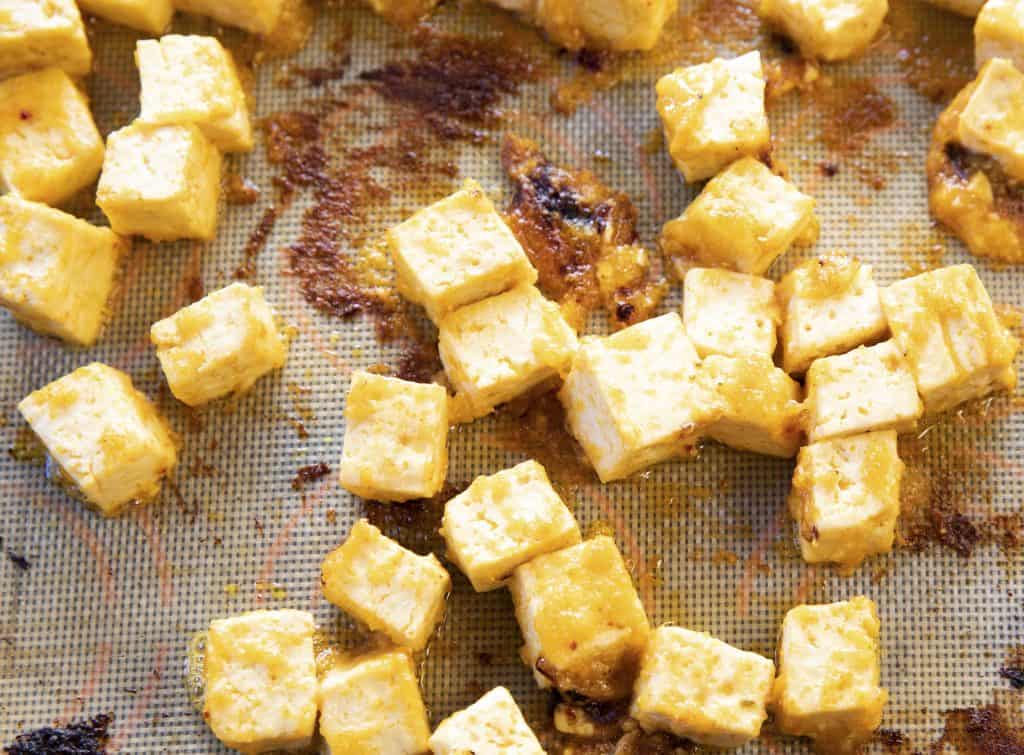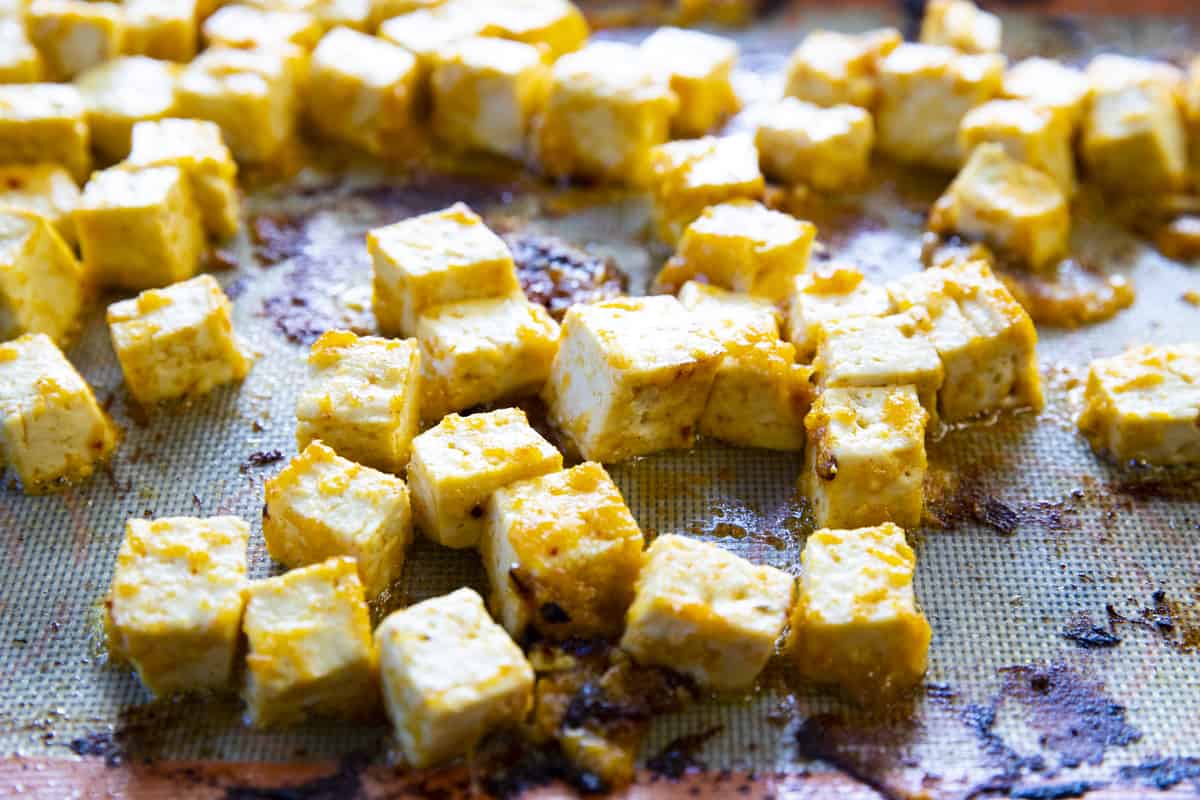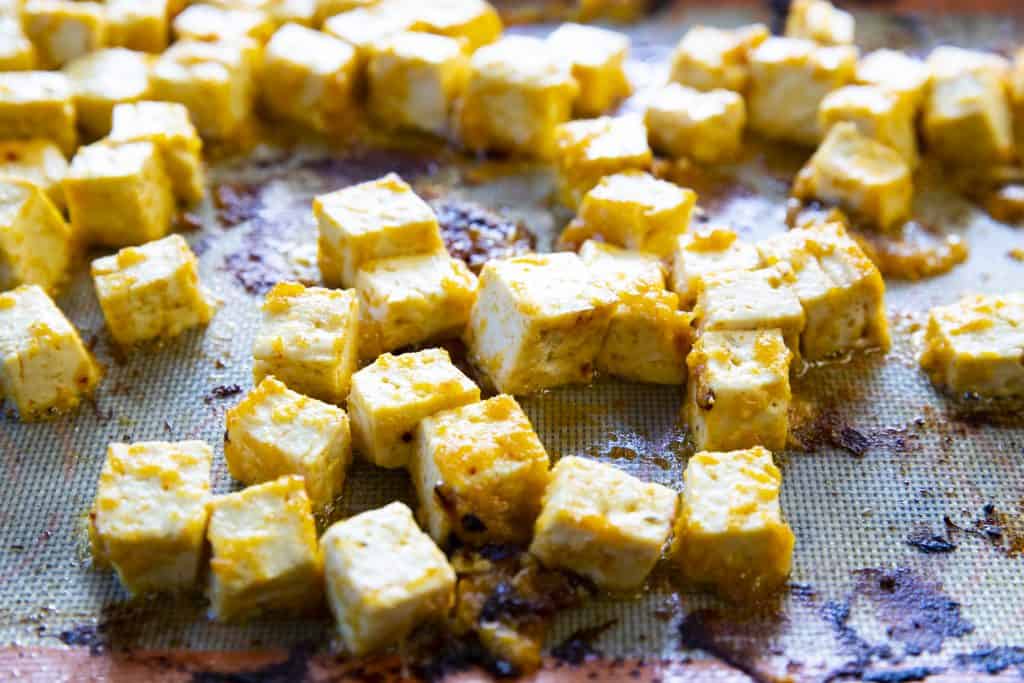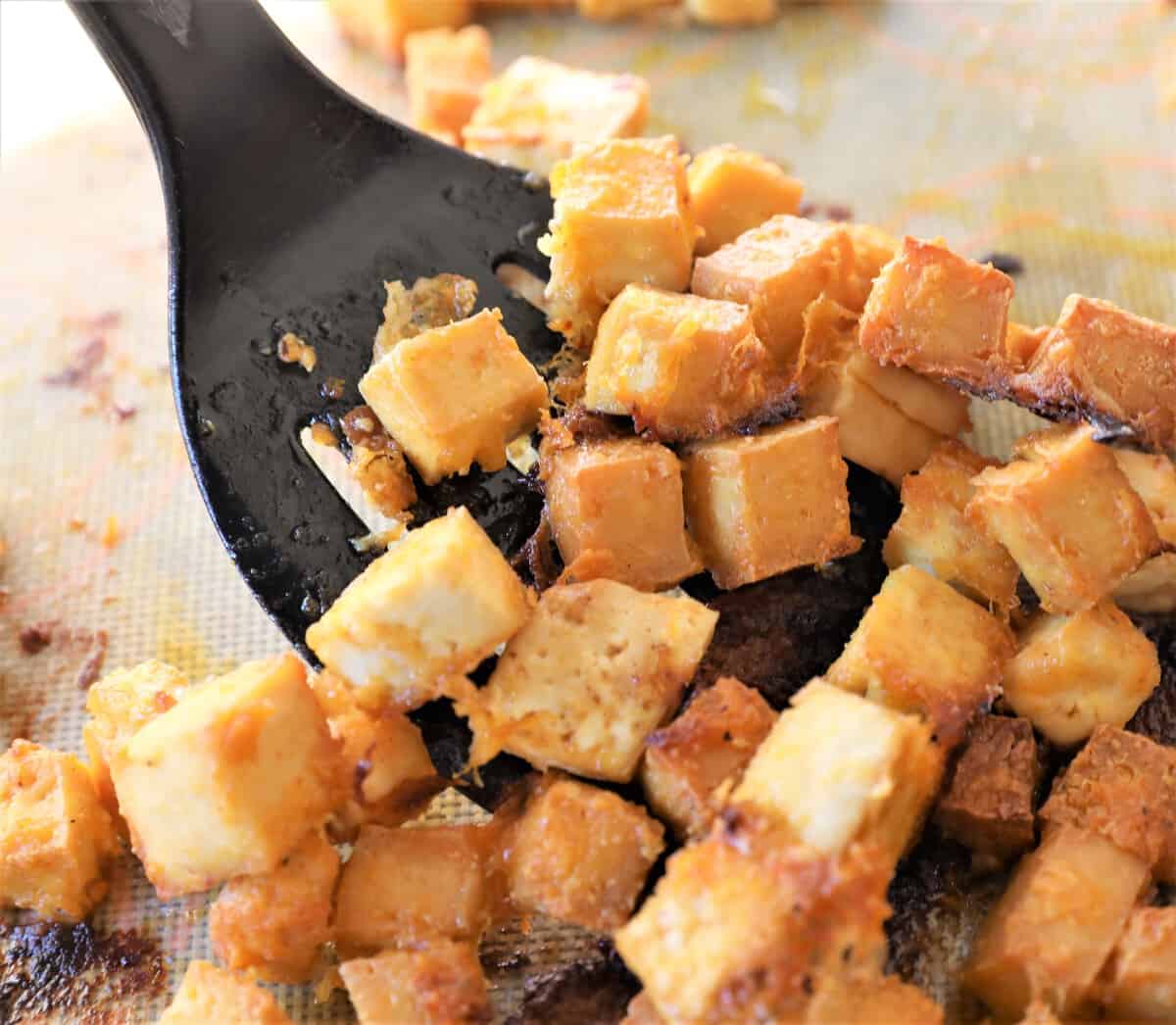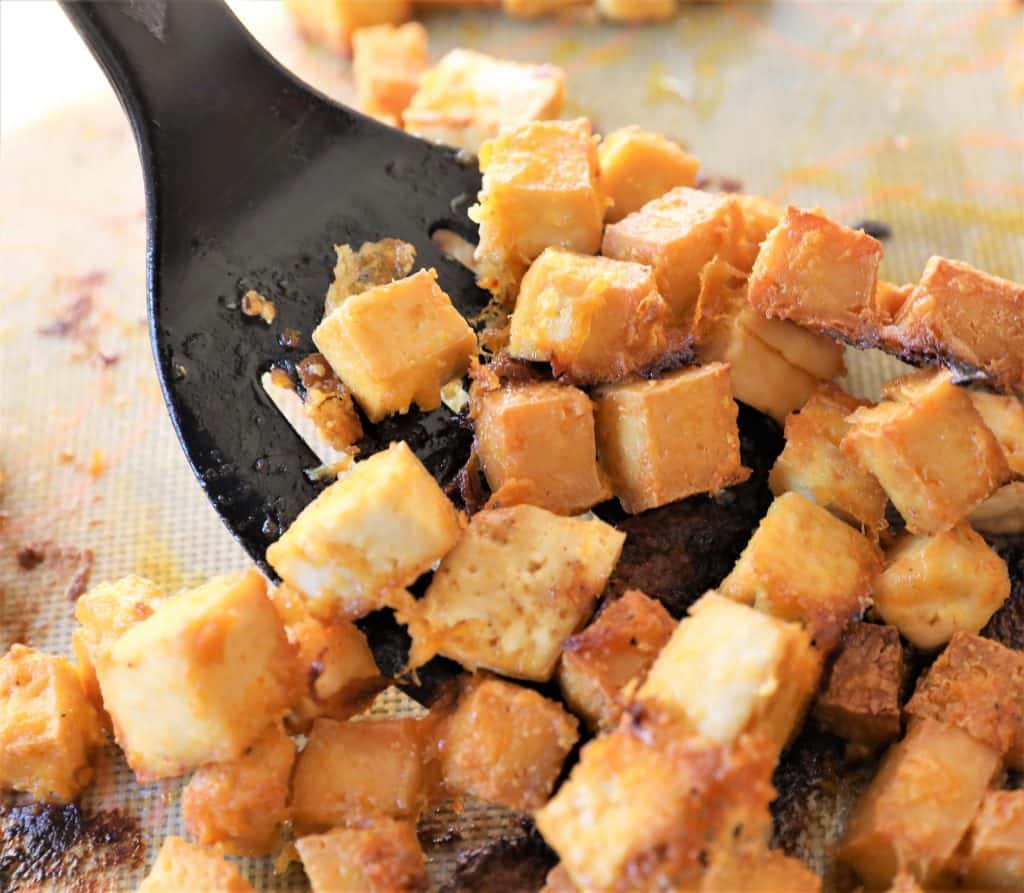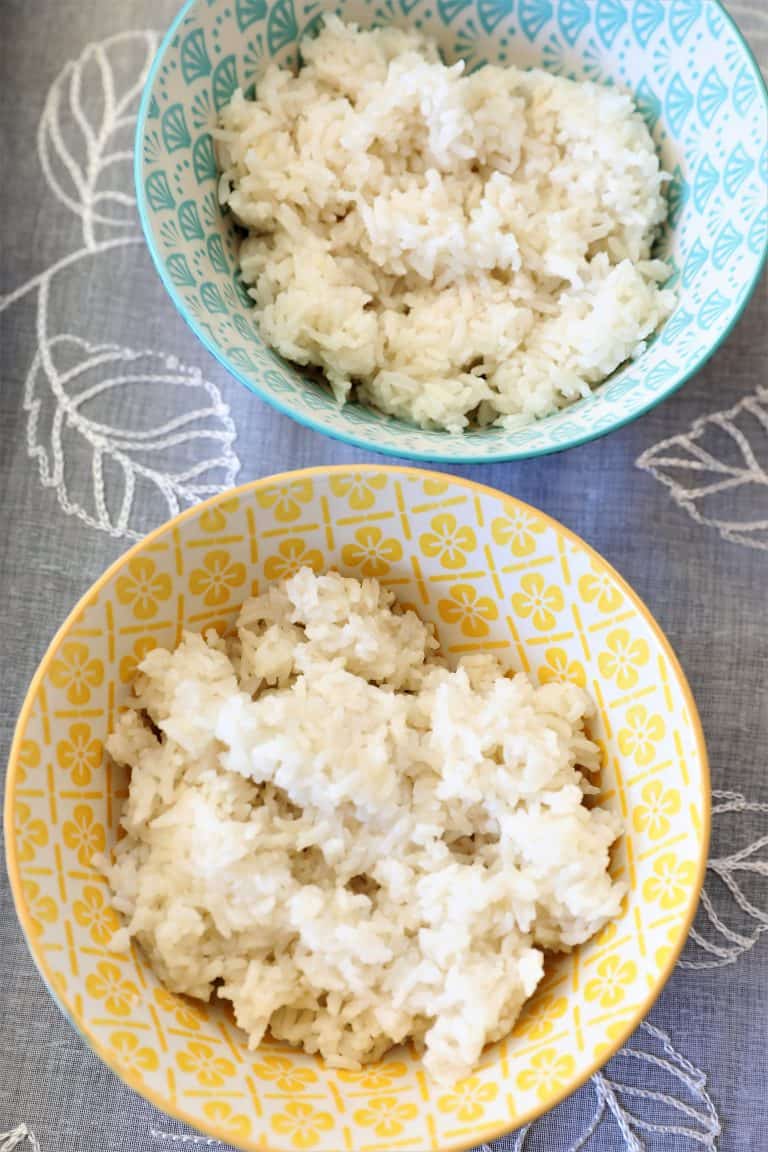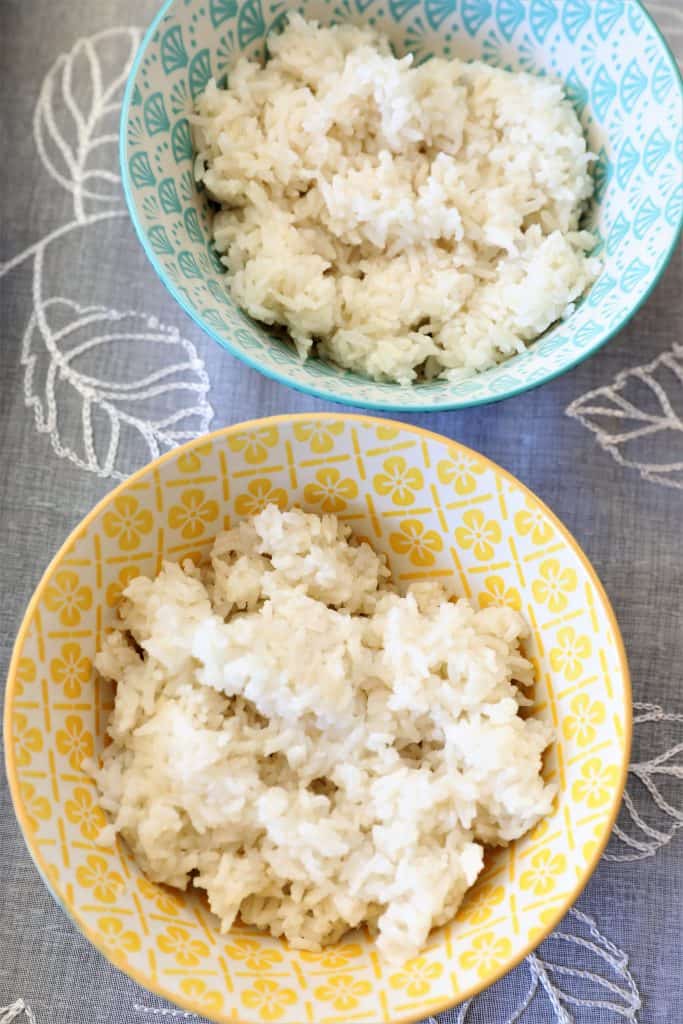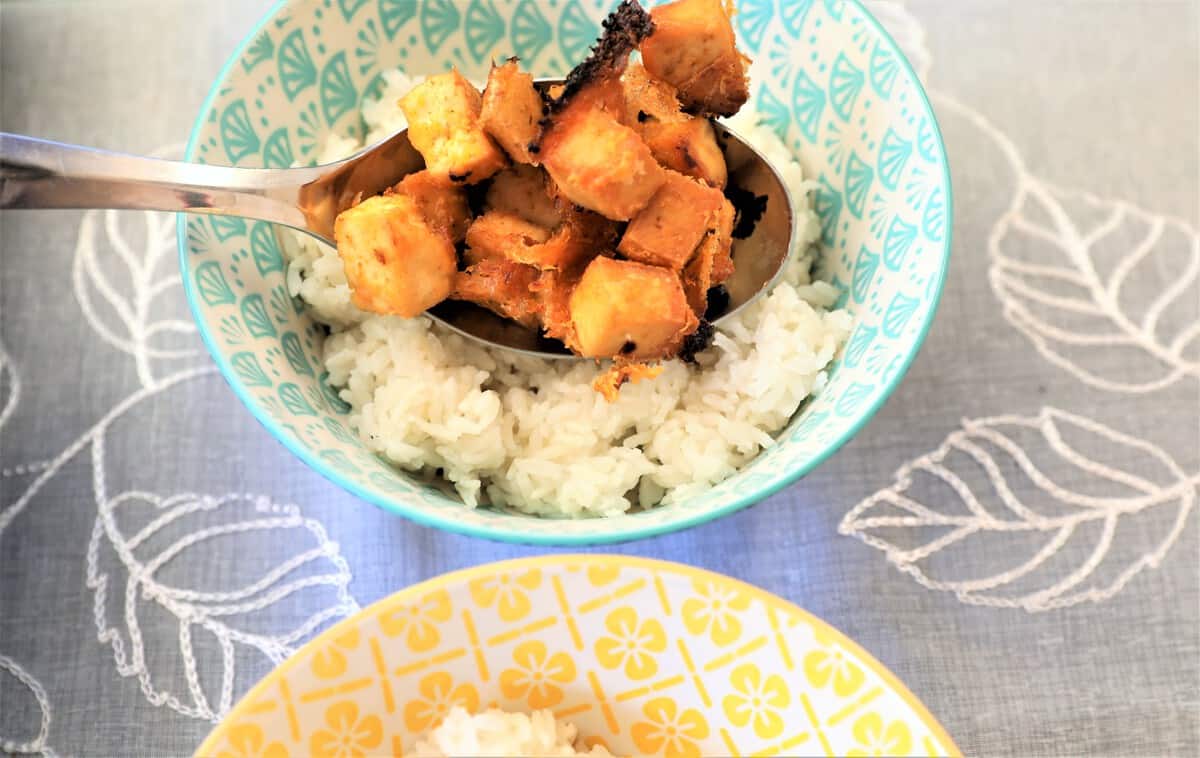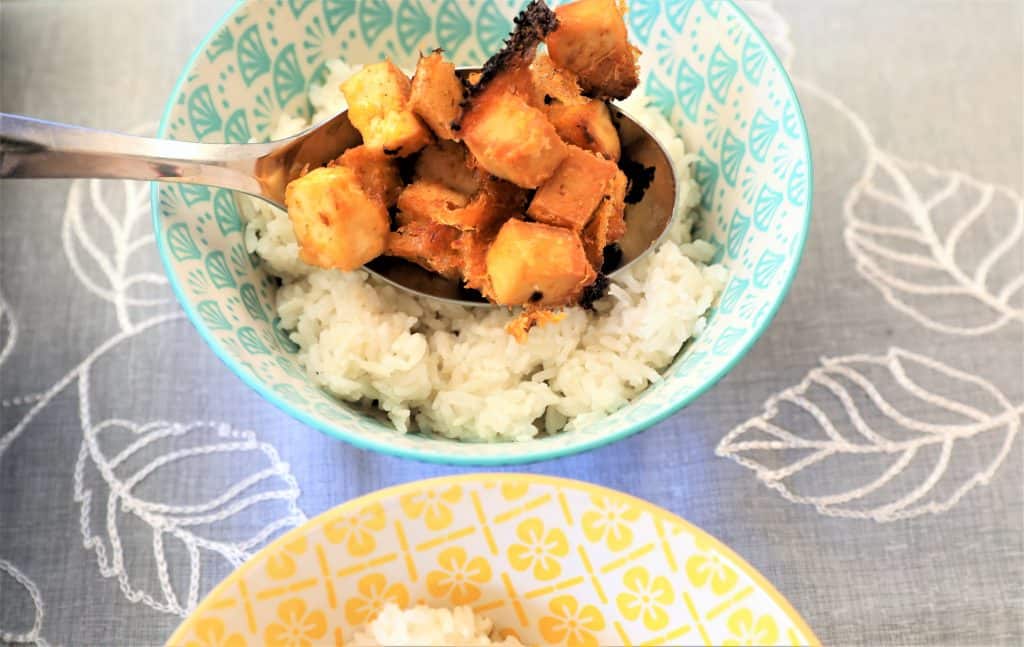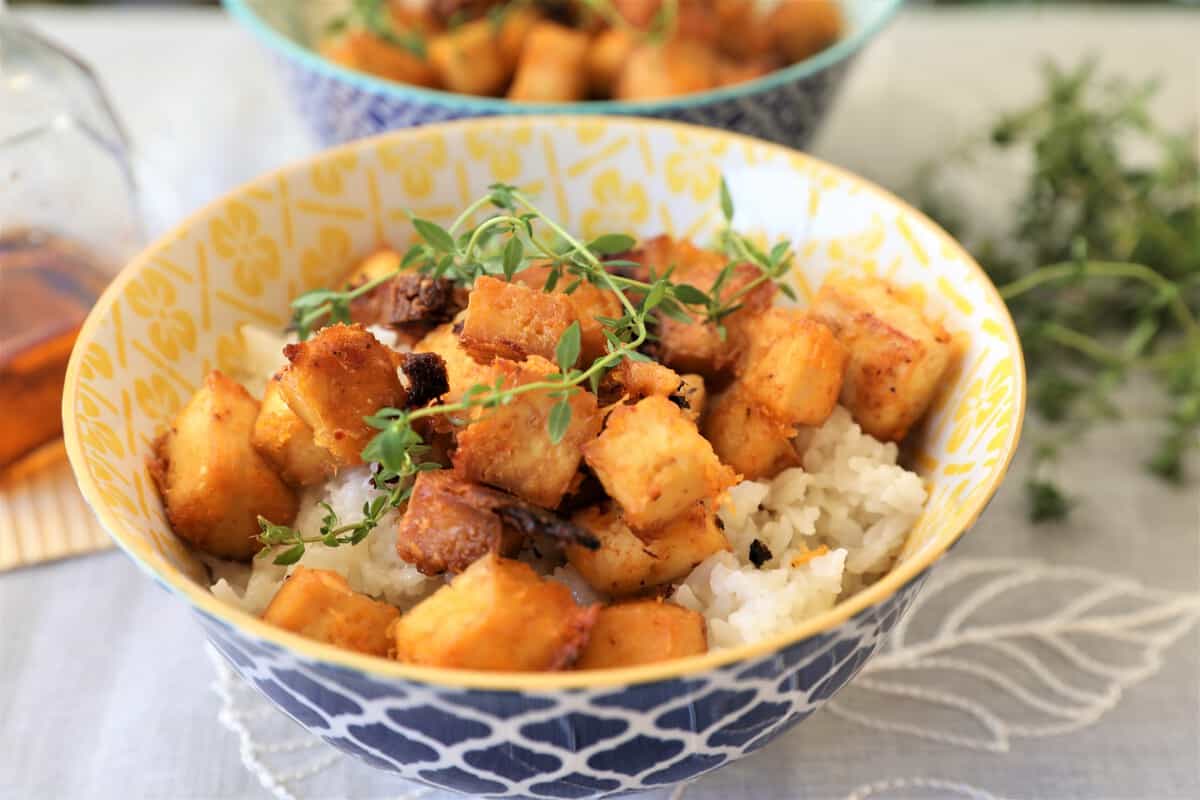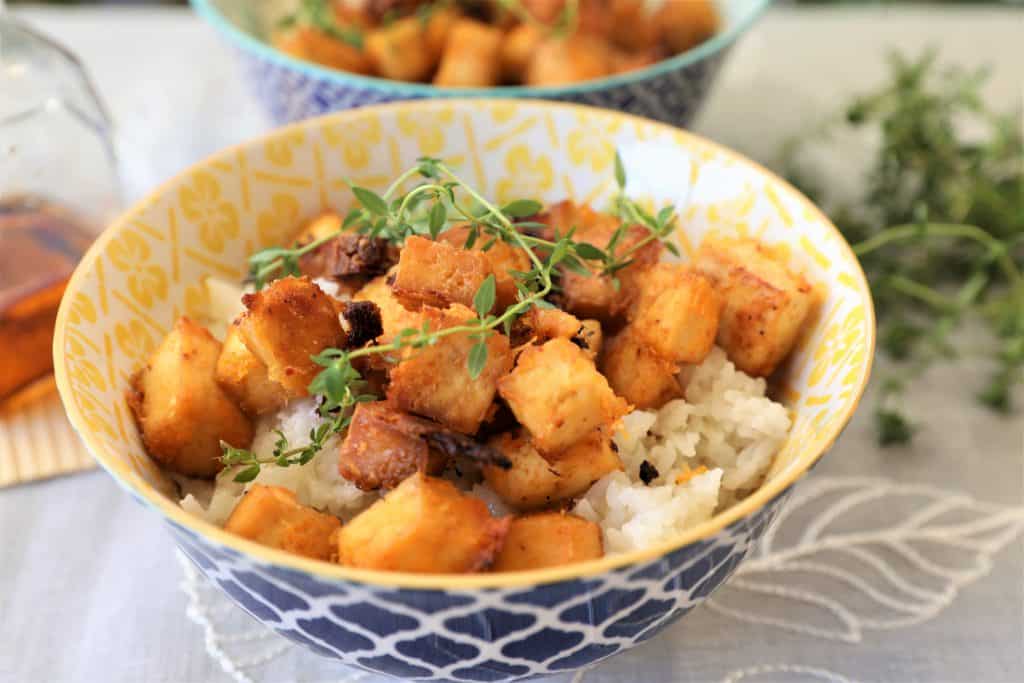 Recipe
Crispy Pineapple Tofu
Drizzle the creamy pineapple marinade on the tofu, bake and you have a delicious, crispy main dish that you can serve with rice or noodles. Vegan, gluten free and dairy free.

Ingredients
¼

cup

olive oil

½

teaspoon

smoked paprika

½

teaspoon

chipotle seasoning

I use Mrs Dash Southwest Seasoning

¾

teaspoon

sea salt

½

cup

fresh pineapple

4

cloves

garlic

2

tablespoon

cornstarch

14

oz

firm tofu
Rice
2

cups

cooked white rice, according to package directions
Instructions
Mix all marinade ingredients in food processor (everything except tofu and cornstarch)


Press tofu in clean dry towel to remove water. Cut tofu into cubes and place on baking sheet lined with silicon mat


Sprinkle tofu with cornstarch, pour marinade over tofu and mix well until all cornstarch is absorbed into liquid


Bake tofu at 375 degrees for 30 minutes, flipping at 15 minutes

Nutrition
More dishes like Crispy Pineapple Tofu that you might enjoy: