Red Green Healthy Holiday Salad.  This beautiful salad, is delicious and healthy and perfect for every day or the holiday table.  This salad has zucchini, tomatoes, raspberries, fresh greens and avocado all topped with yummy garlic cream dressing and juicy pomegranate seeds.  This salad is light and fresh and serves all guests, including those eating vegan, vegetarian, gluten free and dairy free.  Although this salad is great any time of year, the red tomatoes, red raspberries and pomegranate make it so holiday-ish!
Ingredients For Red Green Healthy Holiday Salad
Take a quick look at the ingredient list to make sure that you have everything you need for this salad:
zucchini
raspberries
green onions
cherry tomatoes
baby kale or arugula
almonds
avocado
pomegranate seeds
Dressing:
raw cashews
salt
lemon
garlic
water
Steps For Making Red Green Healthy Holiday Salad
1.  Mix shredded or spiralized zucchini, green onions,  tomatoes and raspberries in large salad bowl.
2.  Mix cashews, water, garlic, salt and lemon juice in high speed blender for dressing.
3.  Add 1 cup of cashew garlic dressing (or less for lighter version) to zucchini mix and stir.
4.  Place baby kale (argula) on large platter.  Spoon zucchini mixture onto bed of baby kale.  Top with sliced avocado, almonds and pomegranate seeds.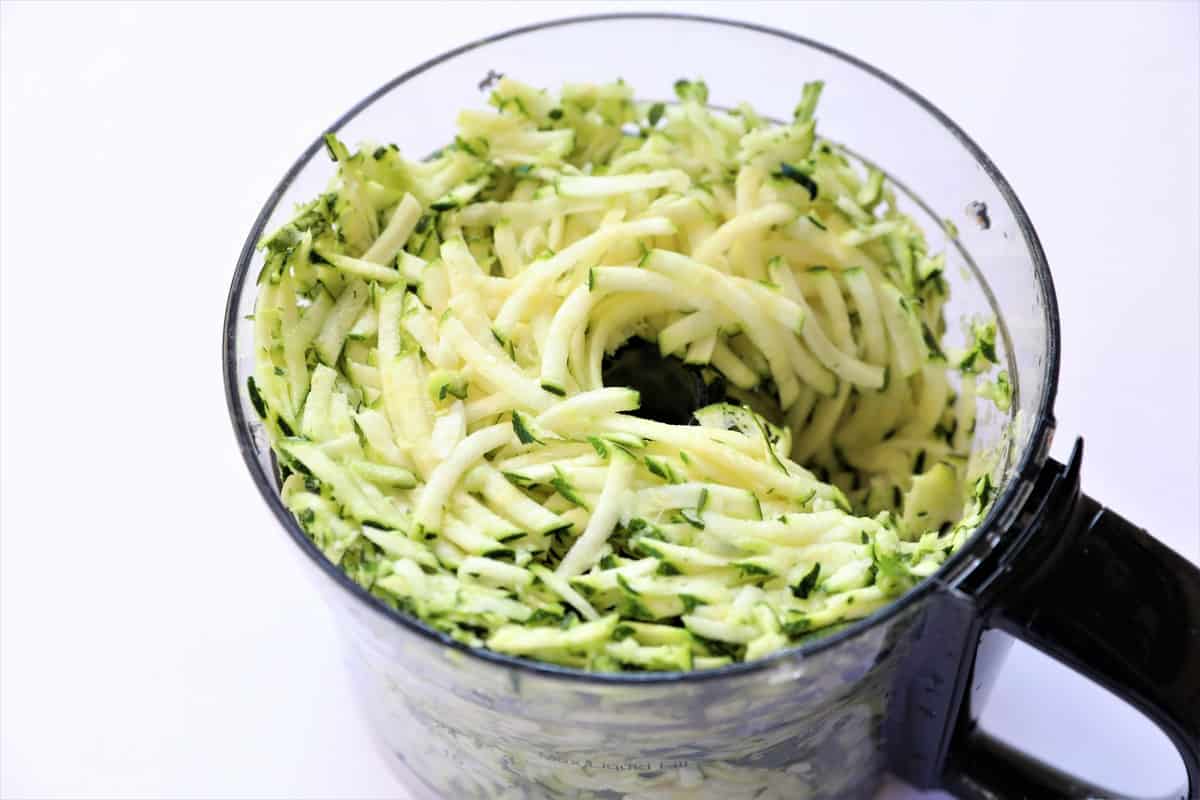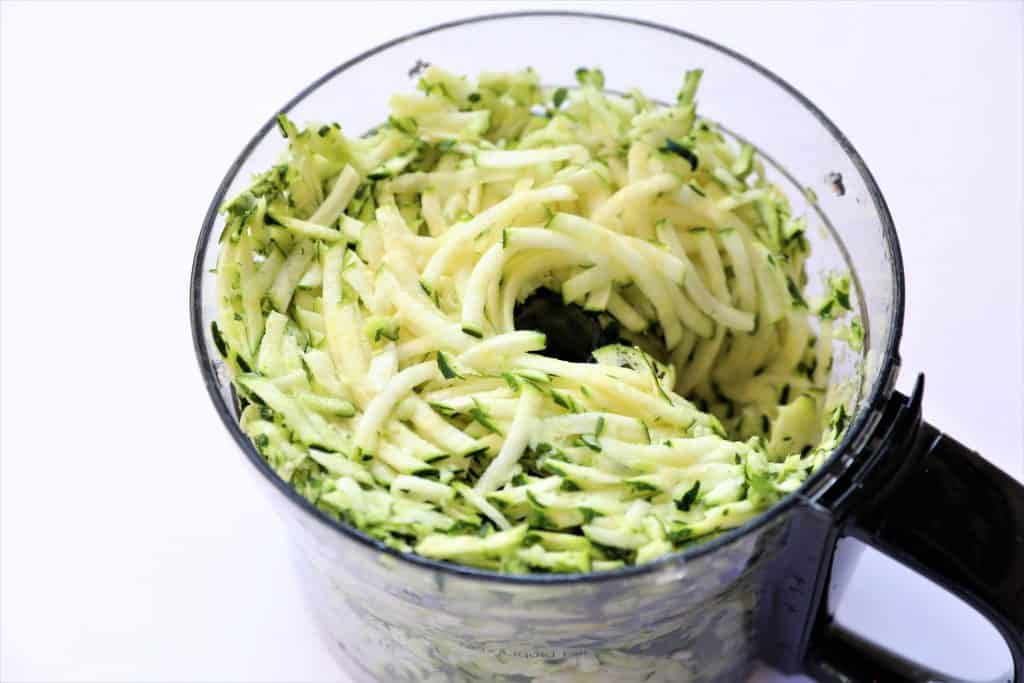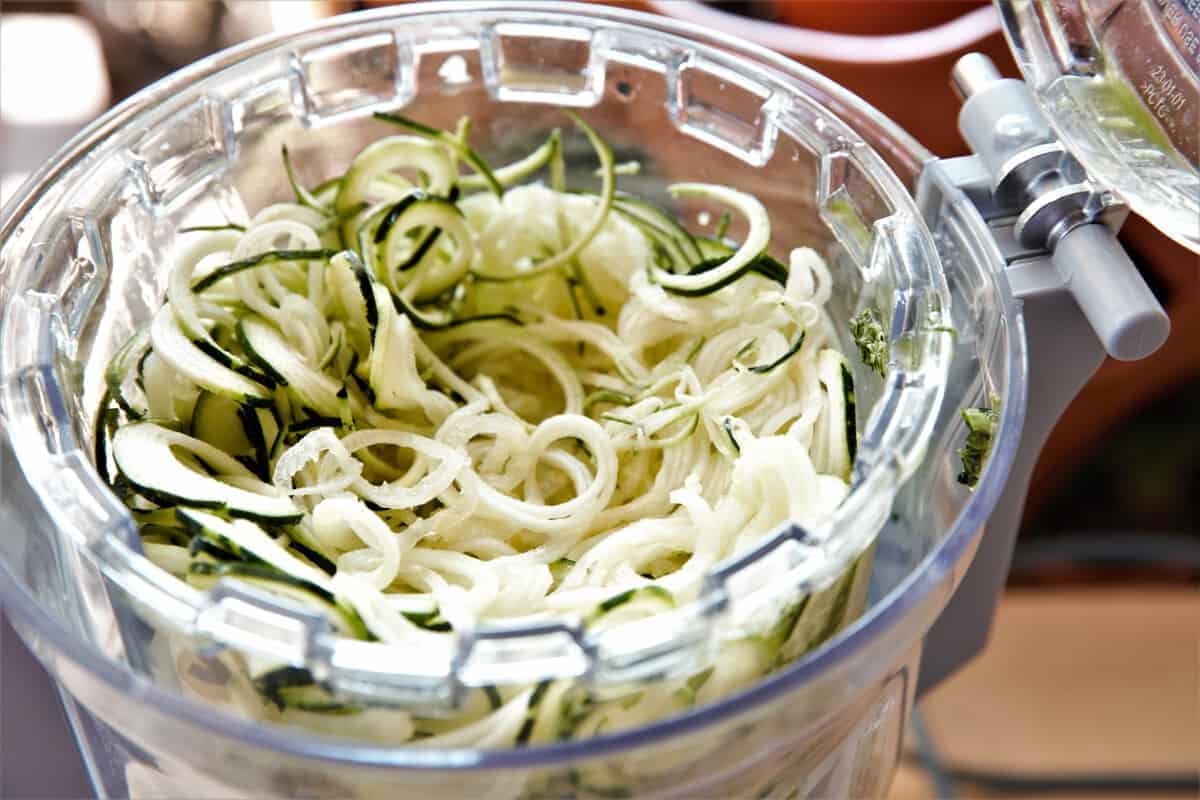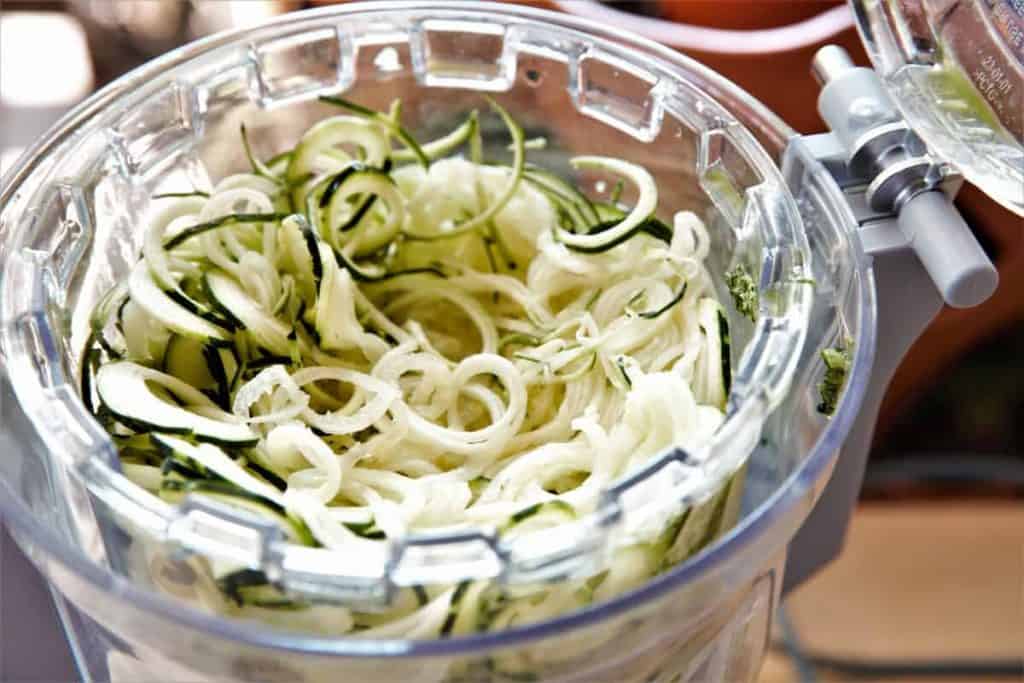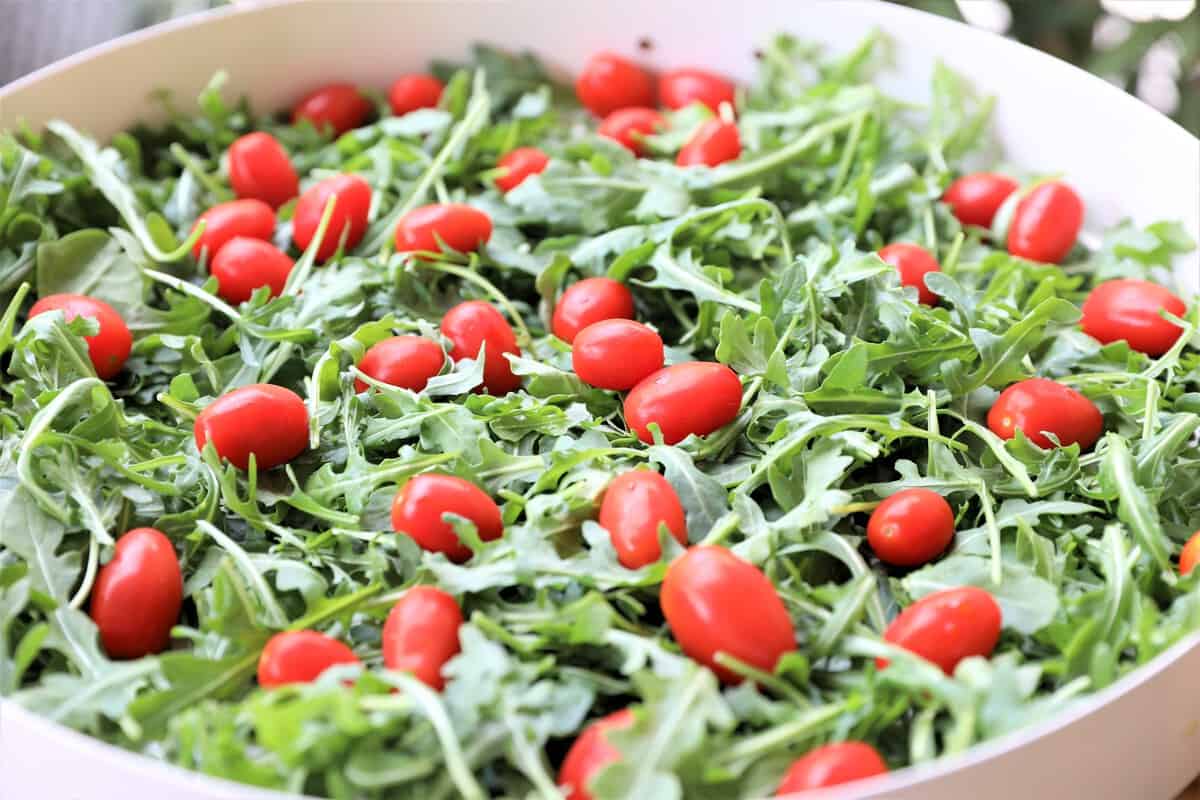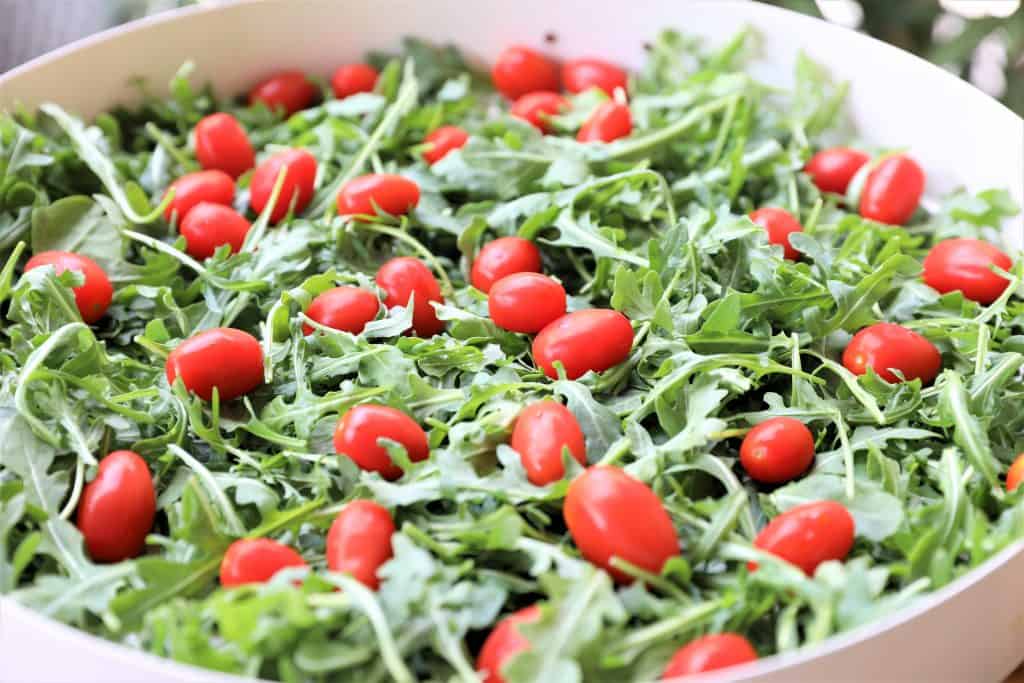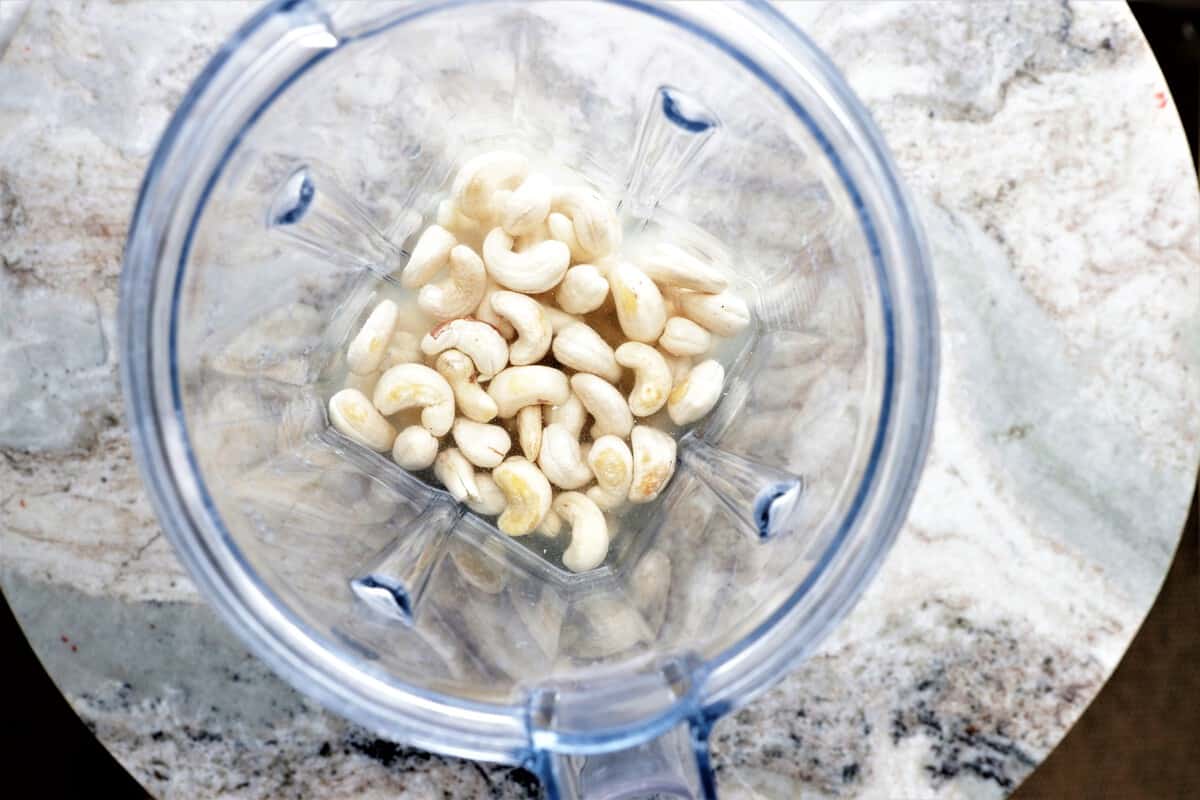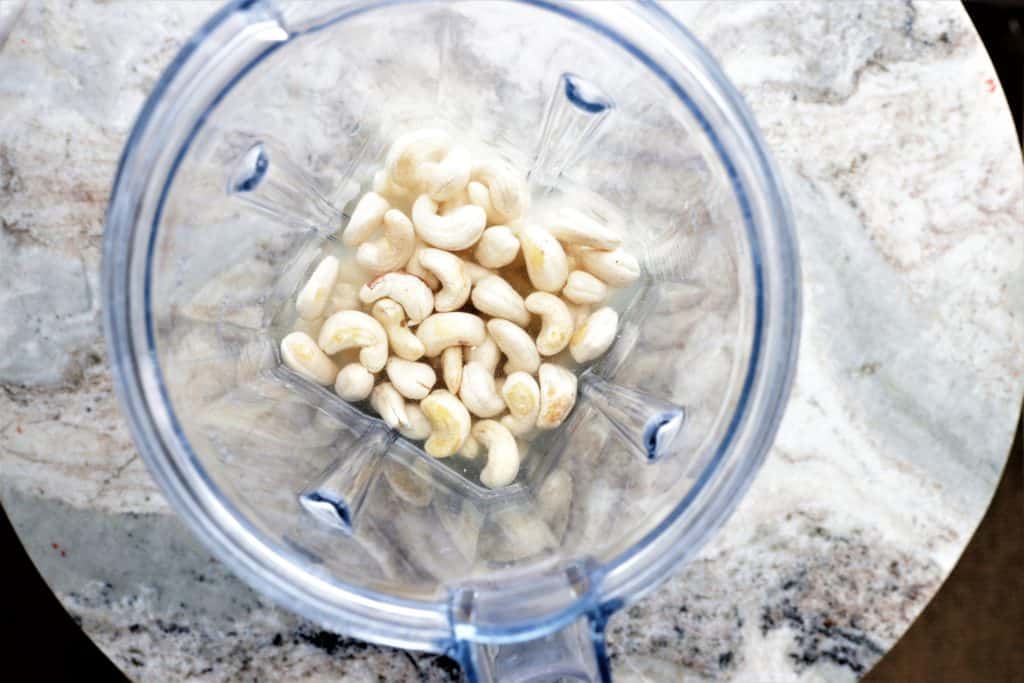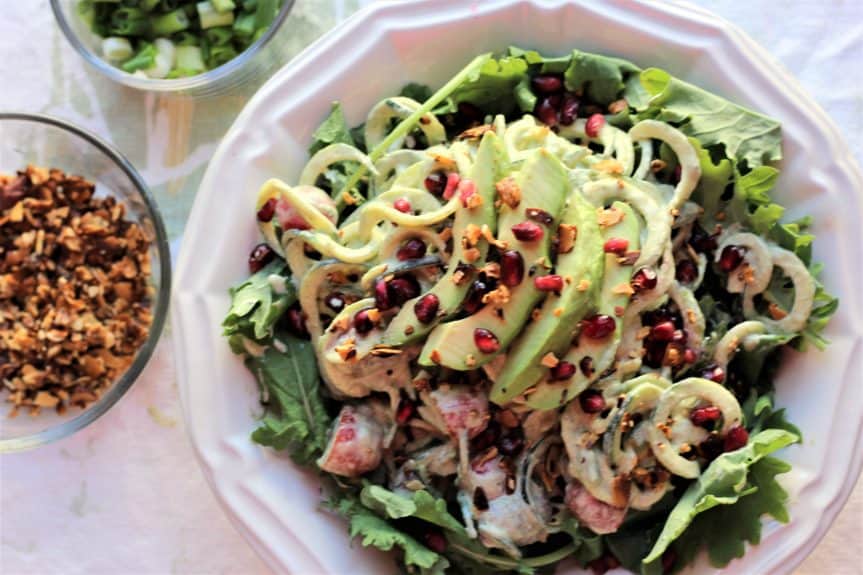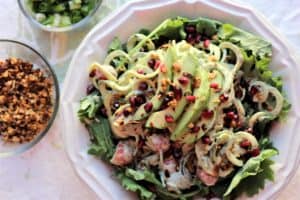 Top with avocado, pomegranate seeds and toasted almonds.
For more recipes like Red & Green Healthy Holiday Salad:
For more photos, see Instagram