Potato Spinach Leek Soup is creamy and full of flavor but most of all, will warm you on these cold days and nights.  Pressure cooking in the Instant Pot means that this soup is cooked for only 15 minutes, and including preparation, will be on your table in one hour.  If you pair this soup with toasty warm bread or salad, this soup will become one of your favorites.  Vegan, gluten free and dairy free.
Tools Of The Trade Used In This Recipe:
I made this recipe in the Instant Pot 6 Quart Pressure Cooker.    Check out my review of the Instant Pot, and see all the delicious recipes that I have made with this gadget that replaces 9 kitchen tools!
Directions for Potato Spinach Leek Soup: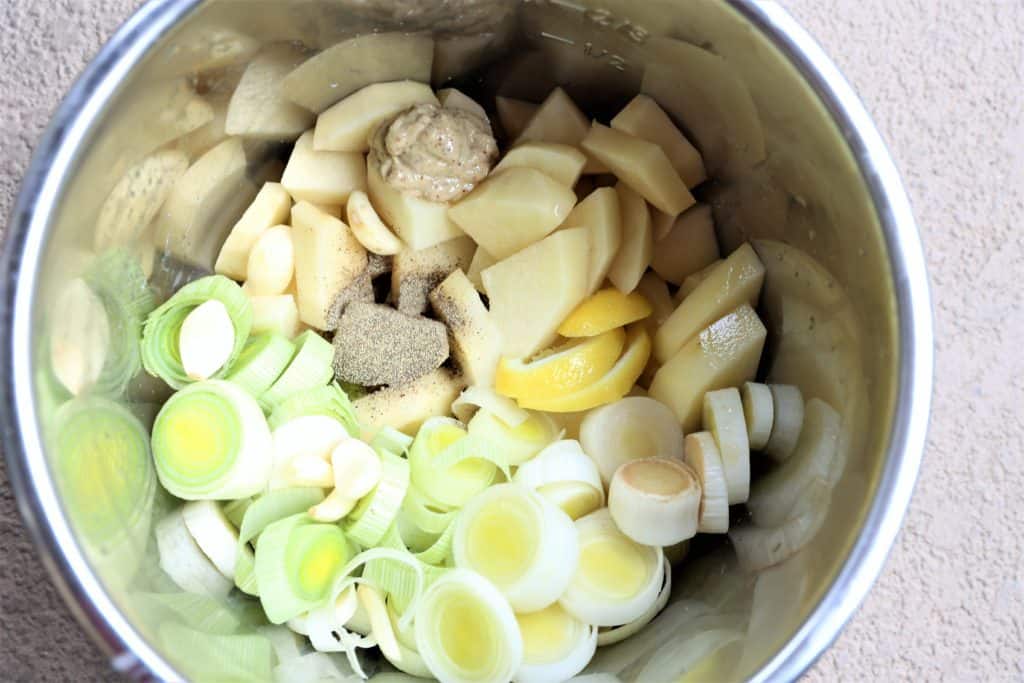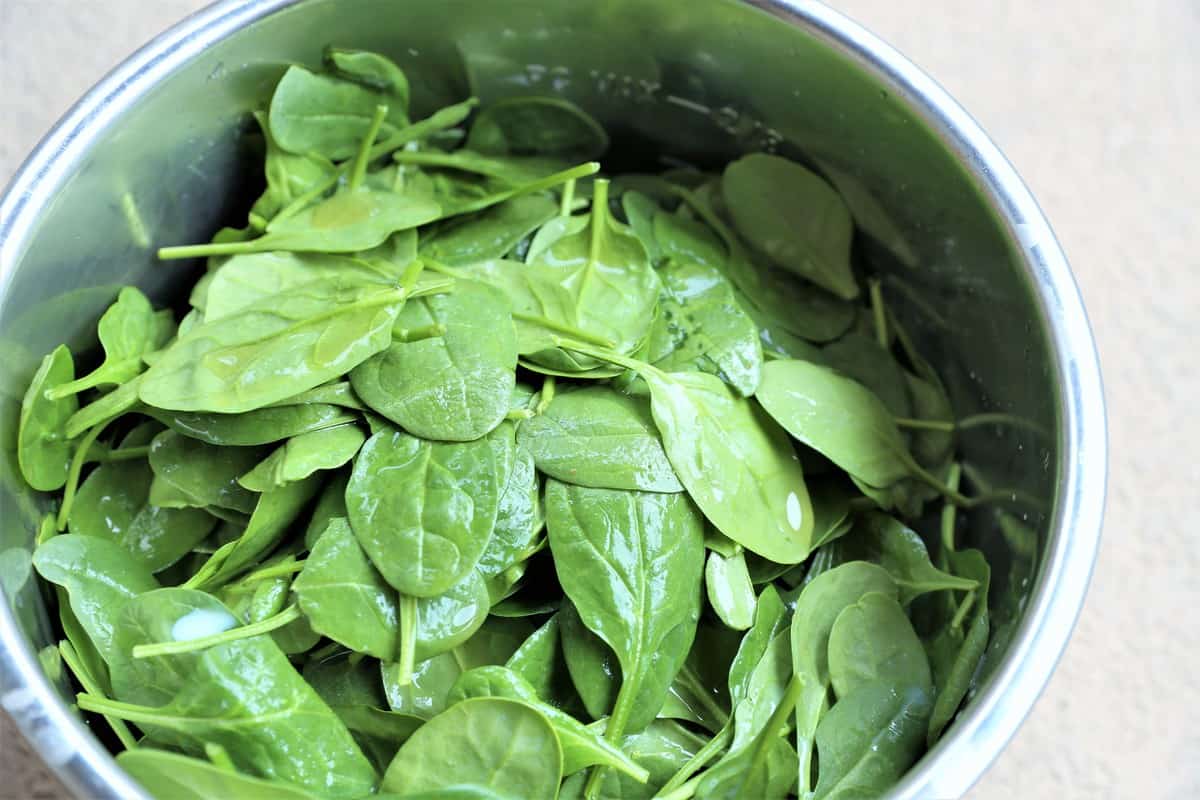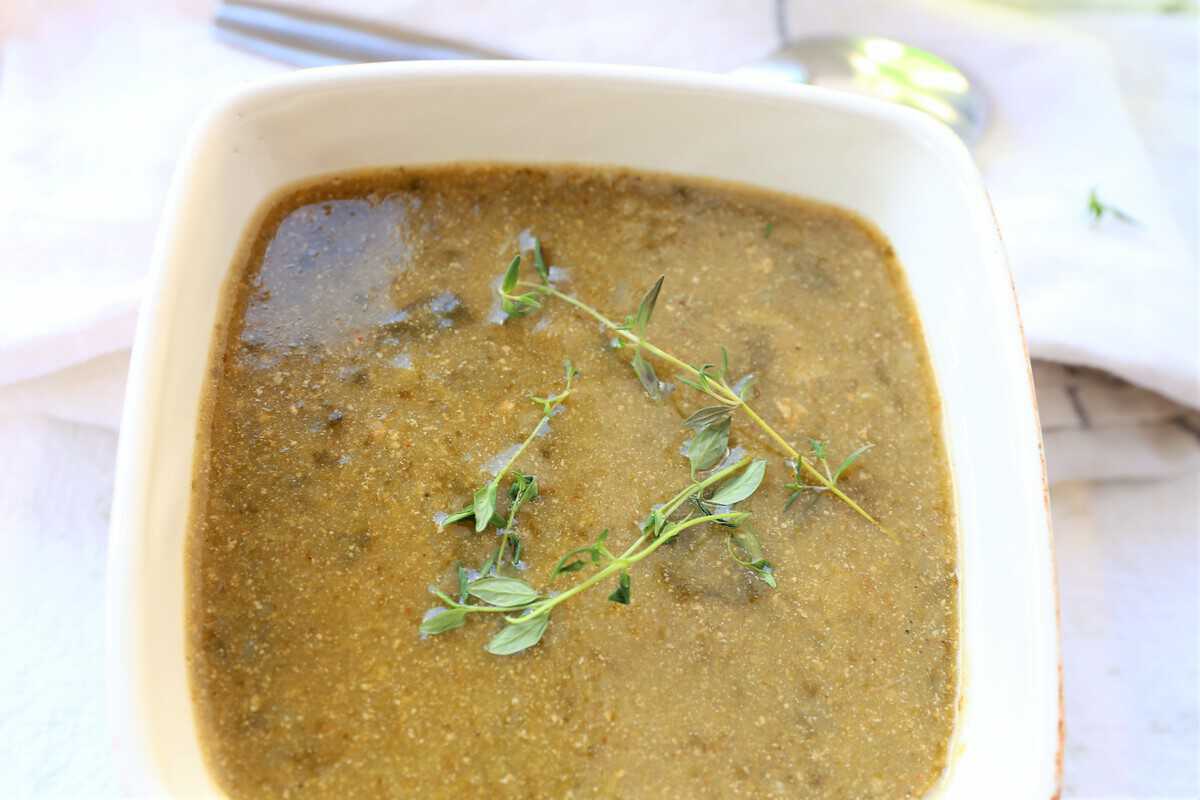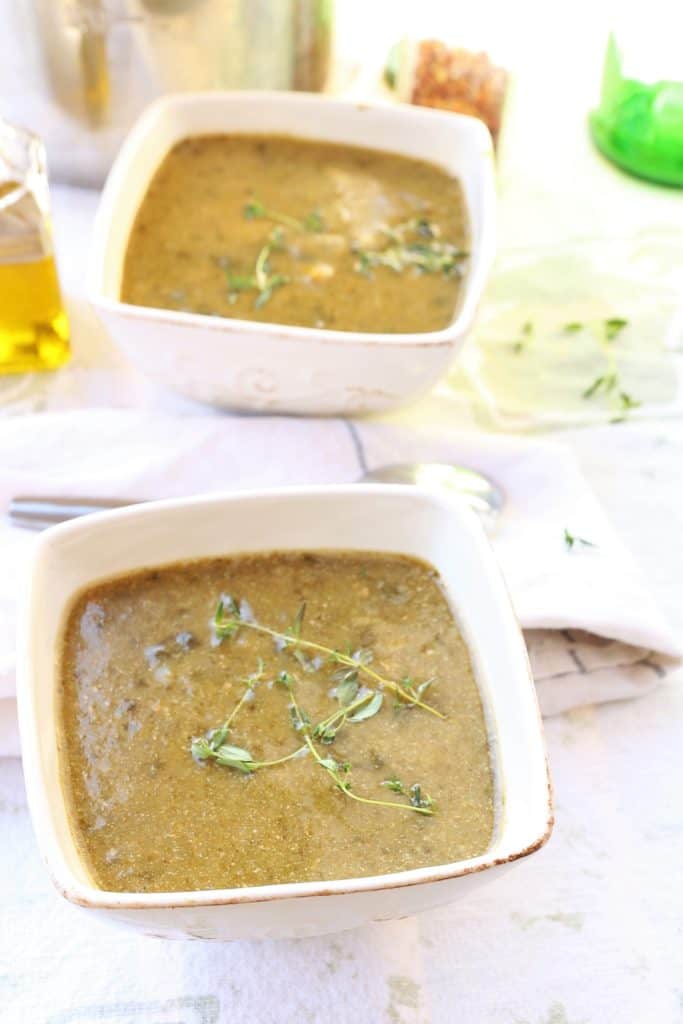 Other recipes like Potato Spinach Leek Soup Instant Pot that you might enjoy: