Instant Pot Barbecue Jackfruit.  The main purpose of cooking food in the Instant Pot some would say, is to have your food ready quickly.  This recipe definitely accomplishes that goal.  An additional benefit that you notice when you eat Instant Pot food however, is that the food is tender and juicy and the flavor seems greatly enhanced by the pressure cooking.  You can cook a variety of food in the Instant Pot, and this jackfruit is the perfect food.  The spices, the chili peppers in adobo sauce marinate and the jackfruit is steeped with flavor. The perfect dish to confirm that you are not deprived eating vegan, vegetarian, gluten free and dairy free.  If you are not vegan or vegetarian, substitute four chicken breasts in place of the jackfruit to get the same juicy, tasty, tangy barbecue.
Tools Of The Trade Used In This Recipe:
I made this recipe in the Instant Pot 6 Quart Pressure Cooker.    Check out my review of the Instant Pot, and see all the delicious recipes that I have made with this gadget that replaces 9 kitchen tools!
What is Jackfruit?
Jackfruit actually is a fruit, and it is indigenous to India and Bangladesh.  This fruit thrives in humid climates, so it is also grown in  Vietnam, Thailand and Malaysia and even Florida.  In terms of nutritional value, jackfruit is rich in fiber, vitamin C, vitamin A, magnesium, and vitamin B6.
According to Eating Well, jackfruit is popular in the United States as a meat substitute, or as it ripens, it can be used as a fruit in smoothies or juices.  Jackfruit actually has a texture similar to tuna, but a flavor that is somewhat neutral and takes on the taste of whatever spices you add to it.  For that reason, jackfruit is often used for barbecue, as we did here.  When you add all of the spices and chile peppers in adobo sauce to the jackfruit, you really can get your barbecue flavor craving totally satisfied...without all the fat, calories and cholesterol!   Instant Pot pressure cooking makes the barbecue jackfruit so tender and juicy, you definitely won't miss meat at all.  Jackfruit is also quite economical, making it a perfect meal for the budget conscious vegan or vegetarian.
Recipe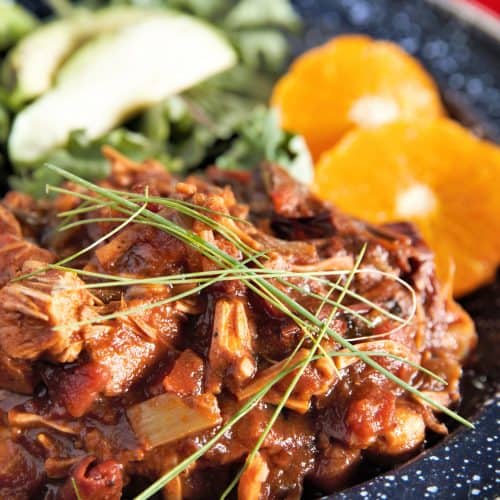 Instant Pot Barbecue Jackfruit
Spicy barbecue jackfruit! Vegan, gluten free, dairy free
Ingredients
1

14.5 oz can of organic jackfruit or 4 chicken breasts

1

can diced tomatoes

drained

2

tablespoon

of chile peppers in adobo sauce

½

cup

sliced leeks

or onion

¼

cup

maple syrup

2

tablespoon

apple cider vinegar

6

cloves

garlic

1

teaspoon

sea salt

½

teaspoon

coriander

½

teaspoon

smoked paprika

½

teaspoon

cinnamon
Instructions
Place all ingredients in Instant Pot. Pressure cook for 10 minutes. Let pressure NR, naturally release.

Serve on buns for sloppy joe dish, or on buns for sandwich.
Nutrition
Serving:
1
g
Calories:
273
kcal
Steps For Making Barbecue Jackfruit
Here is the good news, most dishes cooked in the Instant Pot, are one pot dishes.  One pot for cooking and one pot to clean.  That is true in this case, Barbecue Jackfruit is a one pot dish, so there aren't many steps.  Simply, chop all of the vegetables, add the spices and liquid ingredients, toss everything in the Instant Pot, and set to pressure cook for 8 minutes.  That's it, done.  You can serve your barbecue jackfruit anyway that you usually serve barbecue...as a sandwich, sloppy joe, with beans, pasta or even in a barbecue salad.   This will definitely satisfy your craving for barbecue.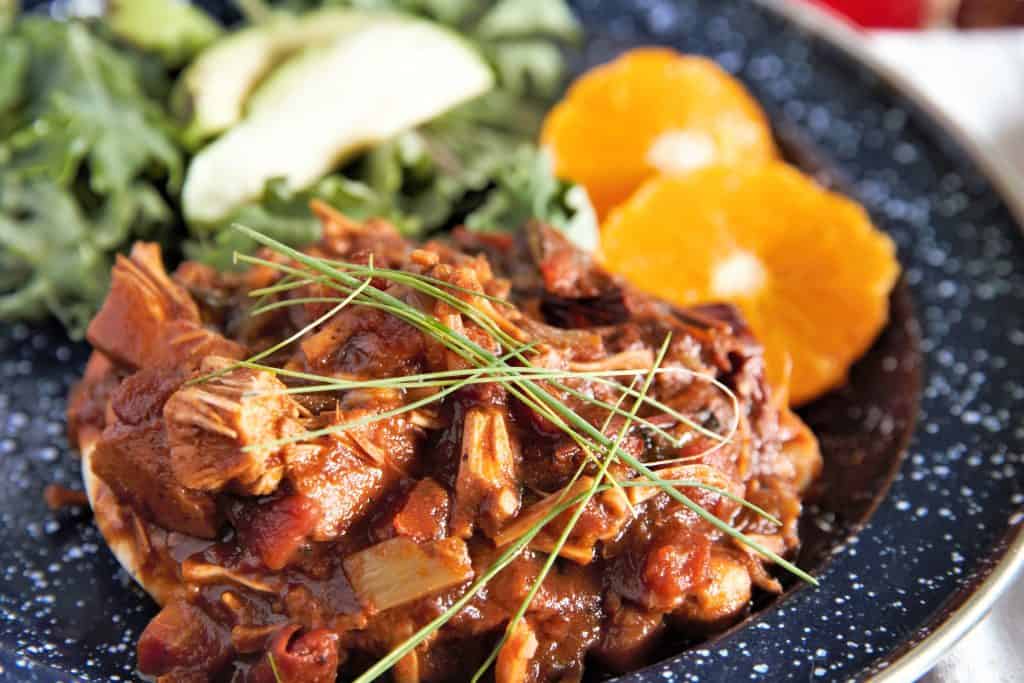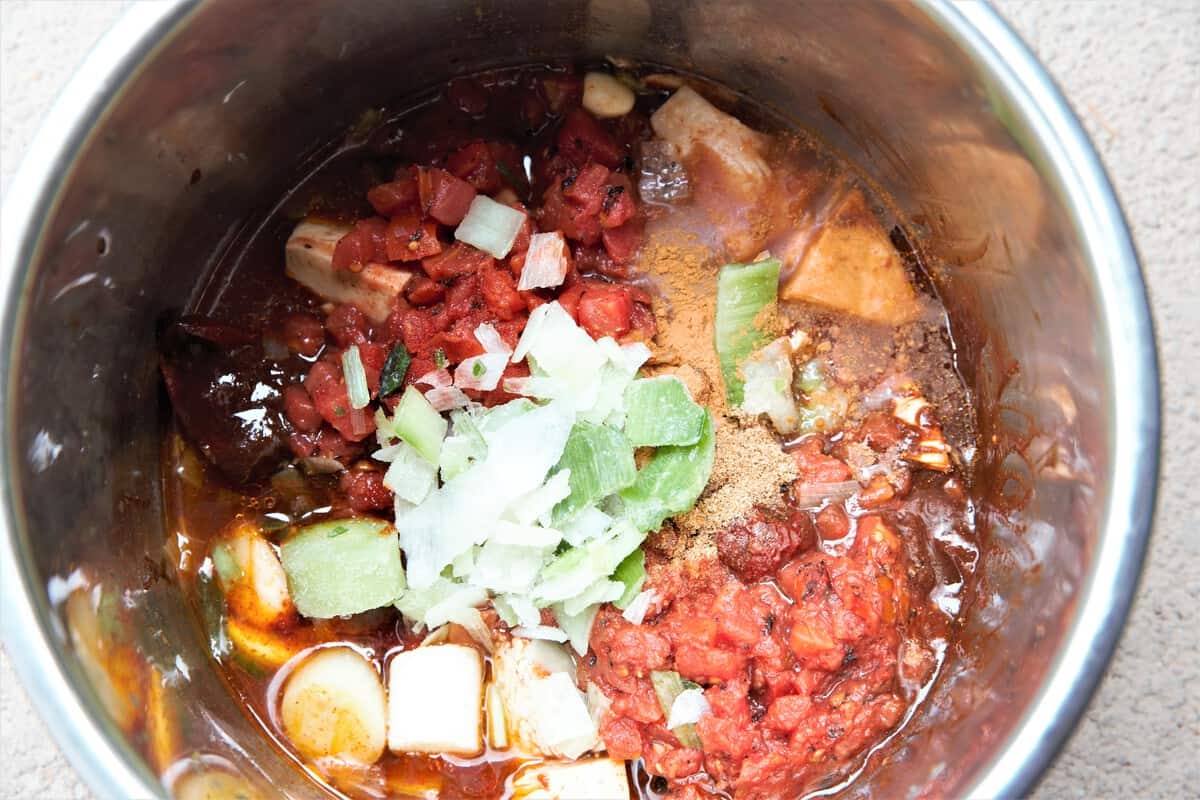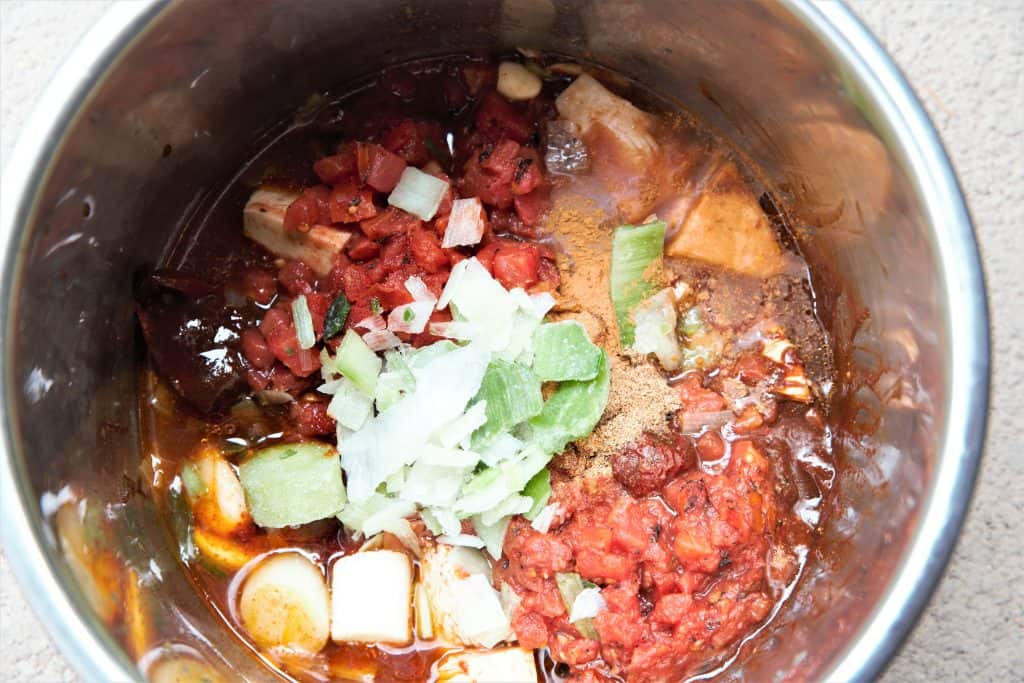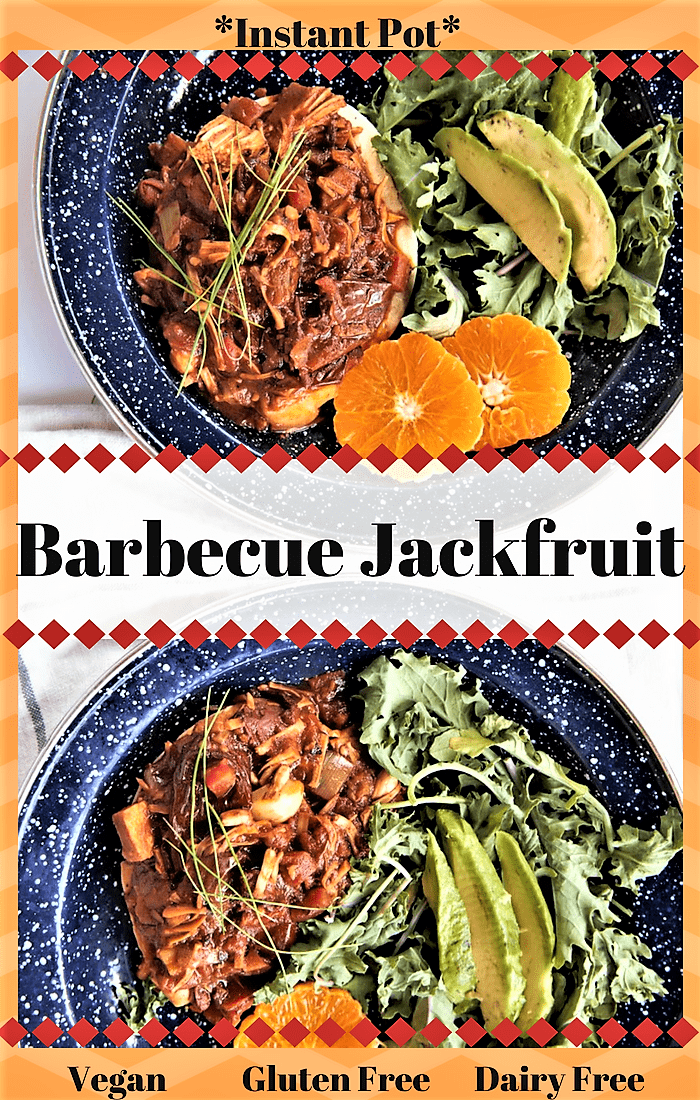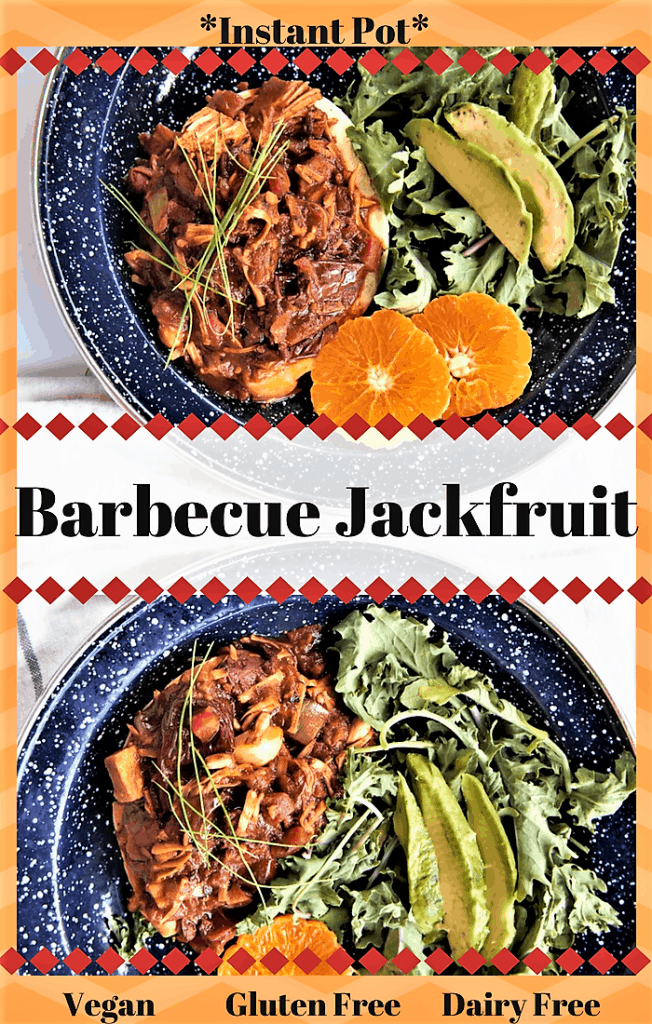 More recipes like Instant Pot Barbecue Jackfruit: