Zucchini Stuffed Portobello Mushrooms With Avocado Pesto.   Salads are really my favorite foods, but sometimes it is fun to get creative with the ingredients that you would typically find in a salad. These portobello mushrooms are stuffed with a simple combination of zucchini, artichokes and bruschetta and baked with herbs and spices. The flavor secret to this healthy and creative dish however, is the yummy avocado pesto which tops the zucchini mixture.  These mushrooms are perfect as a main dish, side dish or appetizer and are vegan, gluten free and dairy free.
Zucchini Stuffed Portobello Mushrooms
Zucchini Stuffed Portobello Mushrooms are the perfect side dish or main course. Vegan, gluten free, dairy free.
Ingredients
Mushrooms

4 large portobello mushrooms
olive oil
salt, pepper, granulated garlic

Zucchini

4 cups of shredded zucchini
1 tsp sea salt
12 oz of artichokes
12 oz of bruschetta

Avocado Pesto

2 ripe avocados
1/8 cup lemon juice
1/4 cup pine nuts
1 tsp sea salt
1/4 cup olive oil
1 cup fresh basil
Instructions
Mushrooms

Place mushrooms on baking pan with parchment paper to prevent sticking. Drizzle olive oil, salt, pepper and granulated garlic on mushrooms.
Bake for 30 minutes at 350

Zucchini (Zucchini can be served hot or cold.)

Hot

Stirfry zucchini and salt on high for 3 minutes. Drain water.
Add artichokes and bruschetta.

Cold

Mix shredded zucchini, artichokes and bruschetta.

Pesto

Blend all ingredients in high speed blender.
Remove mushrooms from oven. Spoon zucchini mix into mushrooms. Top with pesto and fresh basil.
https://greenschemetv.net/zucchini-stuffed-portobello-mushrooms/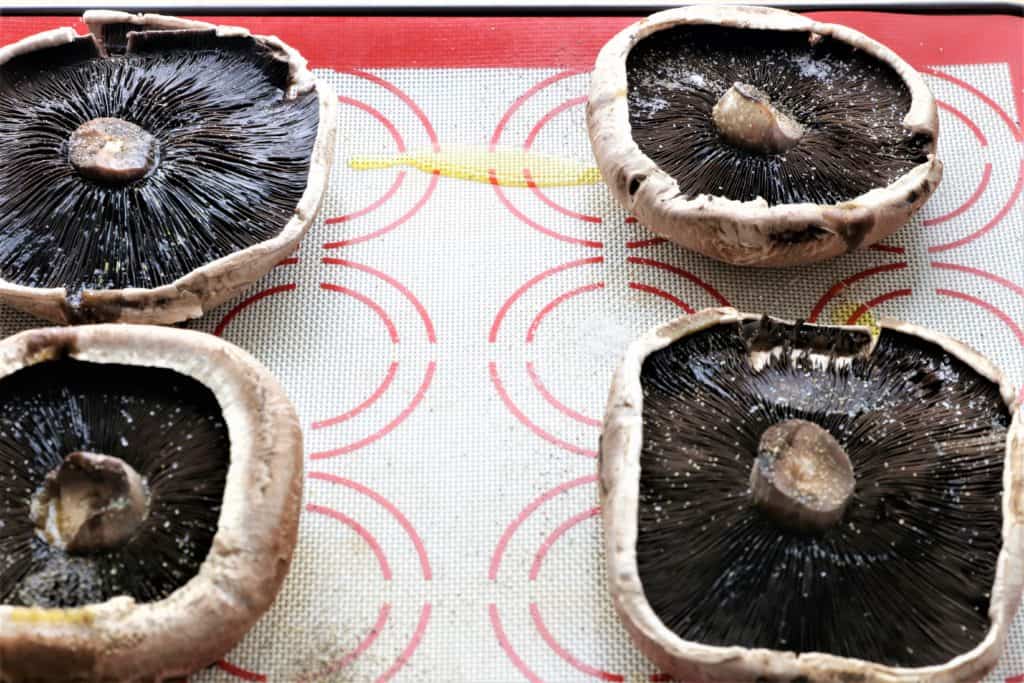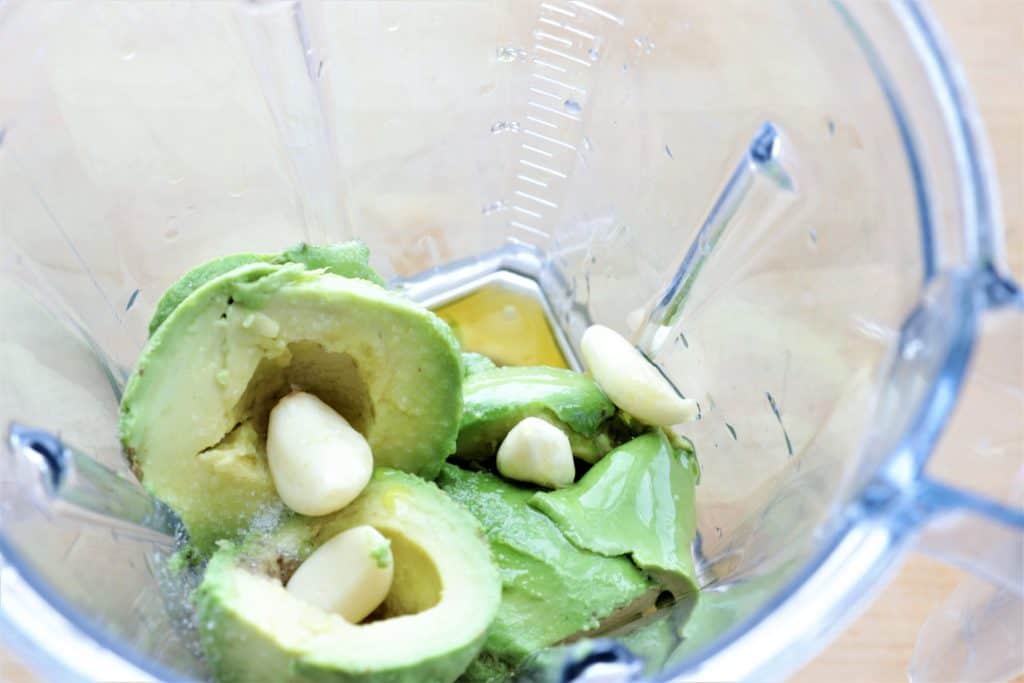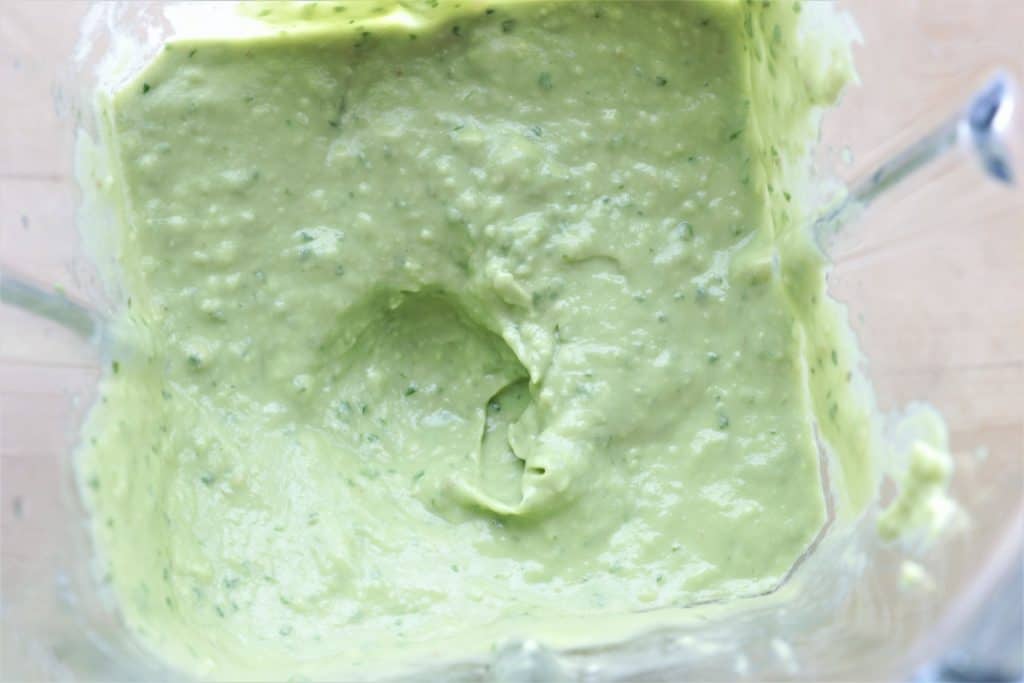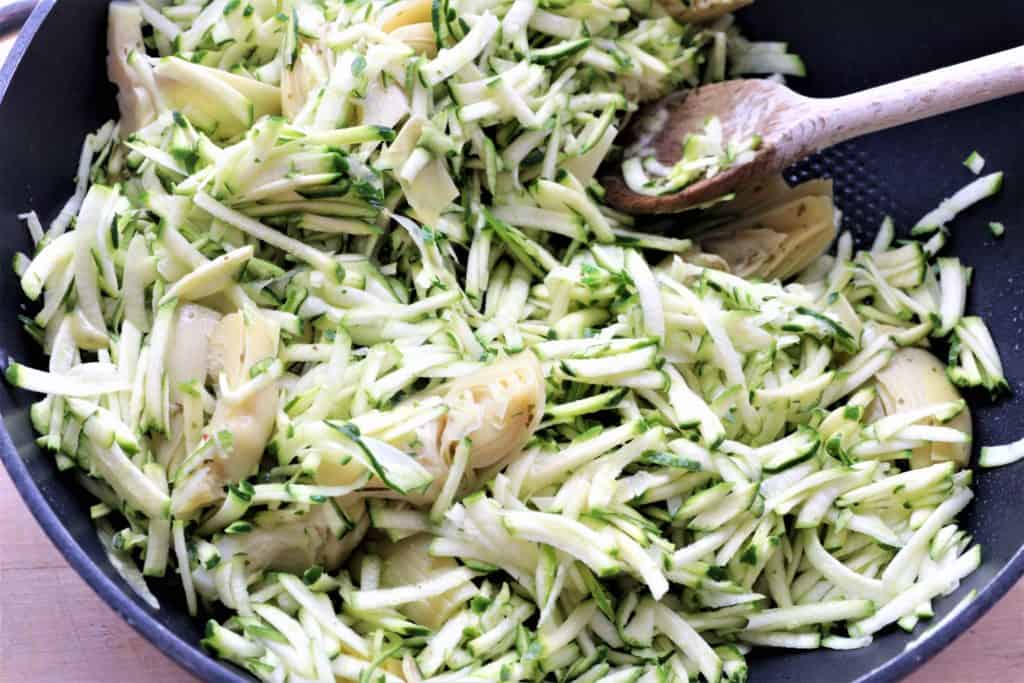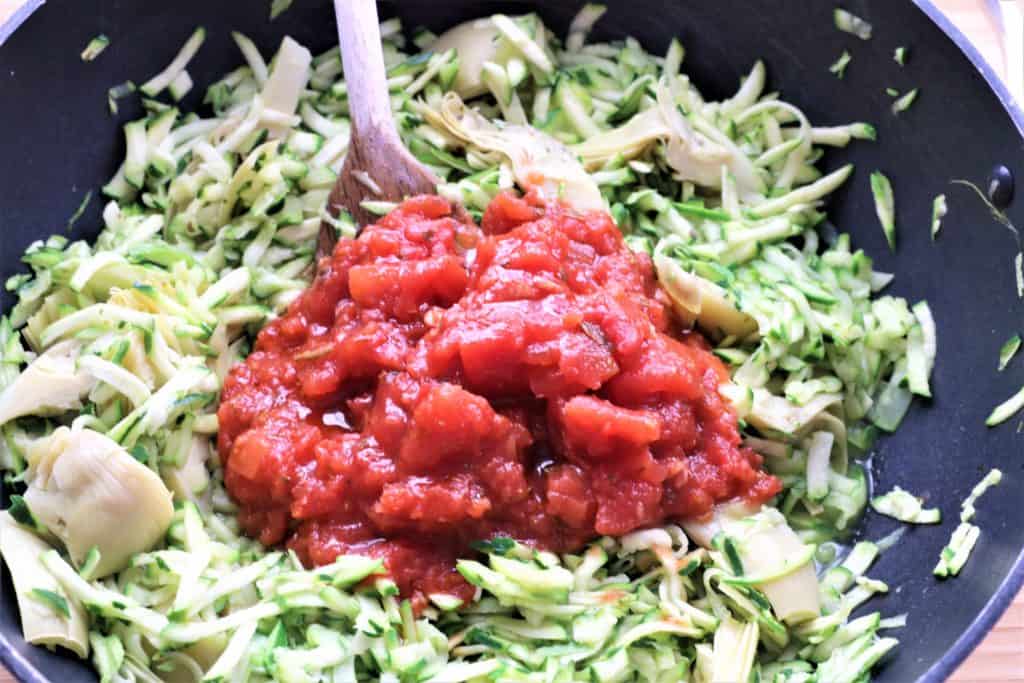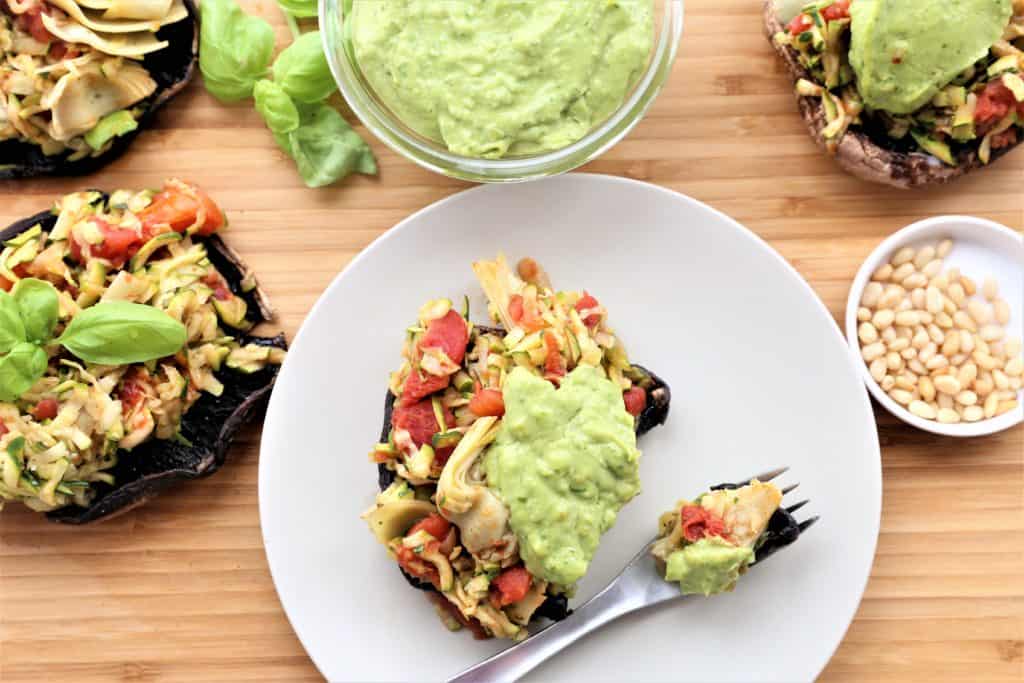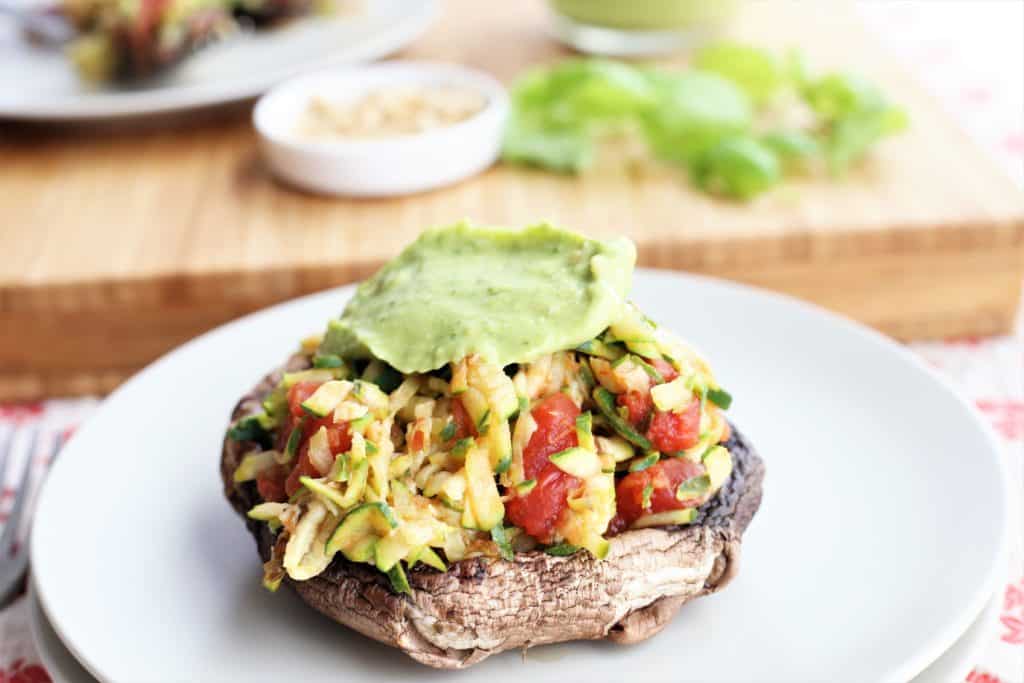 Other recipes like Zucchini Stuffed Portobello Mushrooms that you might enjoy:
More food photos here.