Homemade Chicken Soup-Instant Pot.  This is basically a vegan and vegetarian blog, but on a rare occasion, I prepare meals for family or friends who are not vegan or vegetarian. That is not exactly what happened here--what happened here is--the worst flu in the history of the world.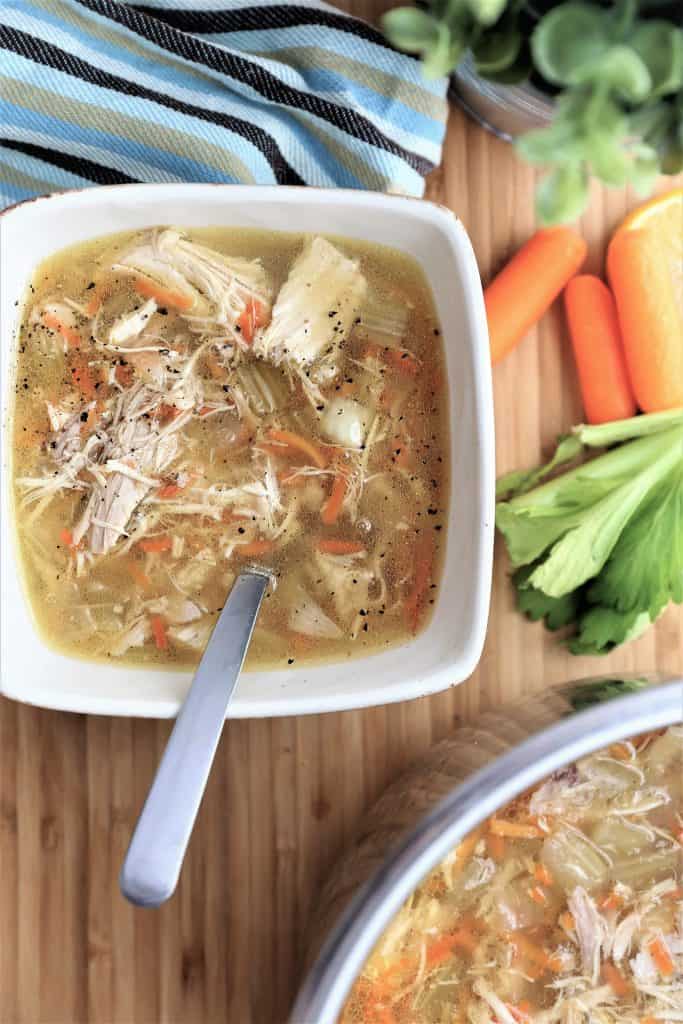 Soup is a comfort food when anyone is sick, and so, it is appropriate that I make it at this time of year as the flu strikes.  I was the oldest of six kids, so I had a lot of chores that related to the kitchen...cooking and dishes.  I hated kitchen chores, but learned so much about cooking from my mother. Like many, I still make our family favorites whenever possible and chicken soup was a definite favorite.  I clearly remember my mother preparing this soup, and the smell of that deliciousness wafting through the house.
Making this soup today allowed me to revel in those memories of life then, more than twenty years after she is gone.    Who knows whether it has any medicinal power, but it is delicious and serves up loving memories.  Although our family soup took hours to make, the Instant Pot makes it possible to prepare this soup in one hour.  Enjoy.  Gluten free and dairy free.
Tools Of The Trade Used In This Recipe:
I made this recipe in the Instant Pot 6 Quart Pressure Cooker.    Check out my review of the Instant Pot, and see all the delicious recipes that I have made with this gadget that replaces 9 kitchen tools!
Recipe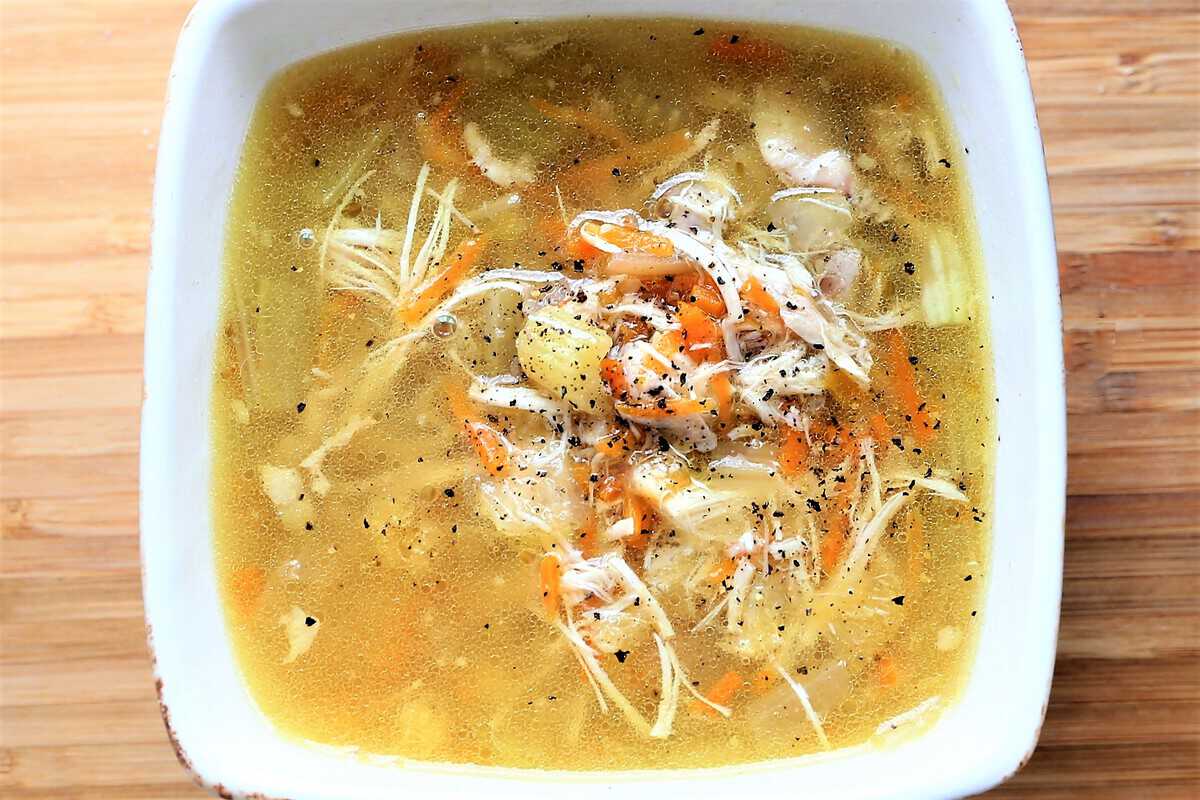 Homemade Chicken Soup-Instant Pot
Fresh, homemade chicken soup for your soul. Cook it in the Instant Pot and you have tender, juicy, healing soup. Great for fall and winter or any time that you need comfort food.

Ingredients
1

whole chicken

organic 4-5 lbs.

1

onion

chopped

2

cups

of shredded carrots

2

cups

of chopped celery

1

tablespoon

sea salt

1

teaspoon

black pepper

3

cups

vegetable broth

1

lemon sliced

water to maximum fill line in Instant Pot
Instructions
Wash chicken, remove giblet bag and discard

Place chicken in bottom of instant pot

Add carrots, celery, onions, salt, pepper

Add vegetable broth

Add water to maximum fill line in Instant Pot

(Do not fill Instant Pot with water past the maximum fill line)

Cook on high pressure for 30 minutes

Let pressure release naturally for 10 minutes, NR

Let soup cool

Remove whole chicken from pot and place on cutting board

Remove bones and skin, and separate chicken. Chop chicken.

Add chicken back to soup and mix well.

Serve
Nutrition
Serving:
1
g
Calories:
118
kcal
Steps To Make Homemade Chicken Soup In The Instant Pot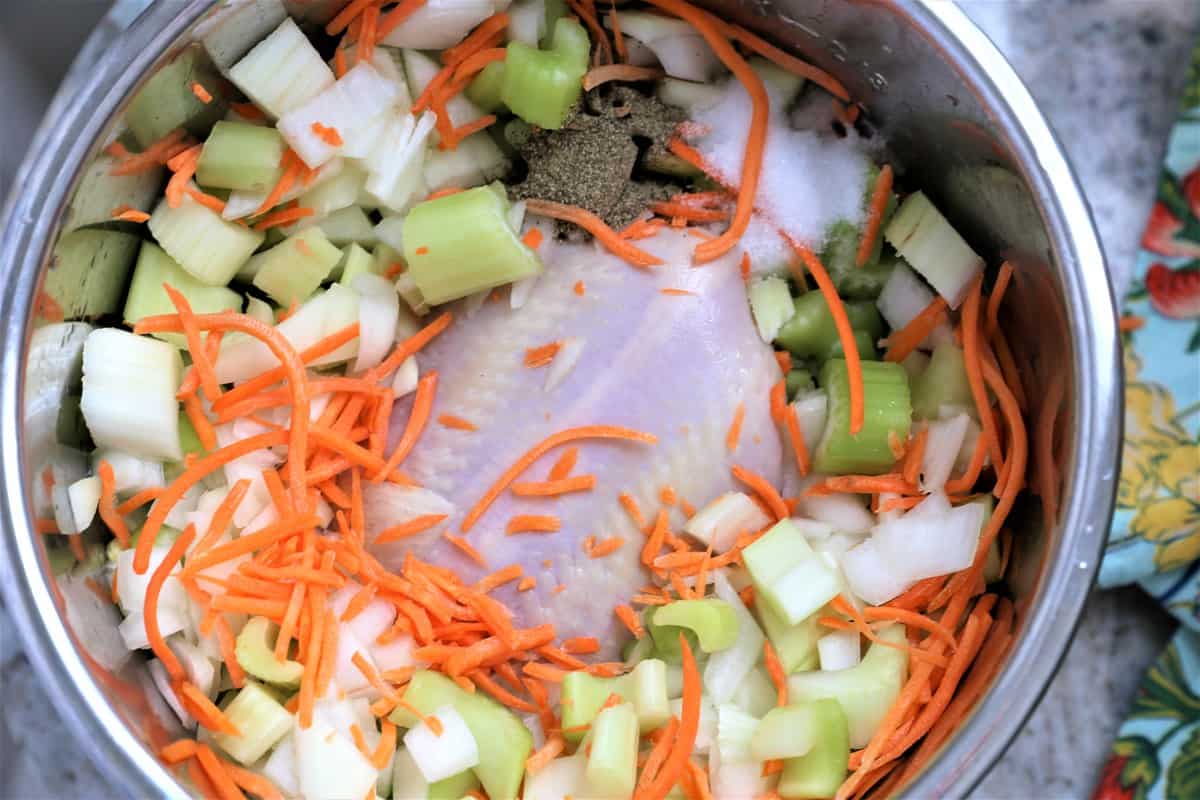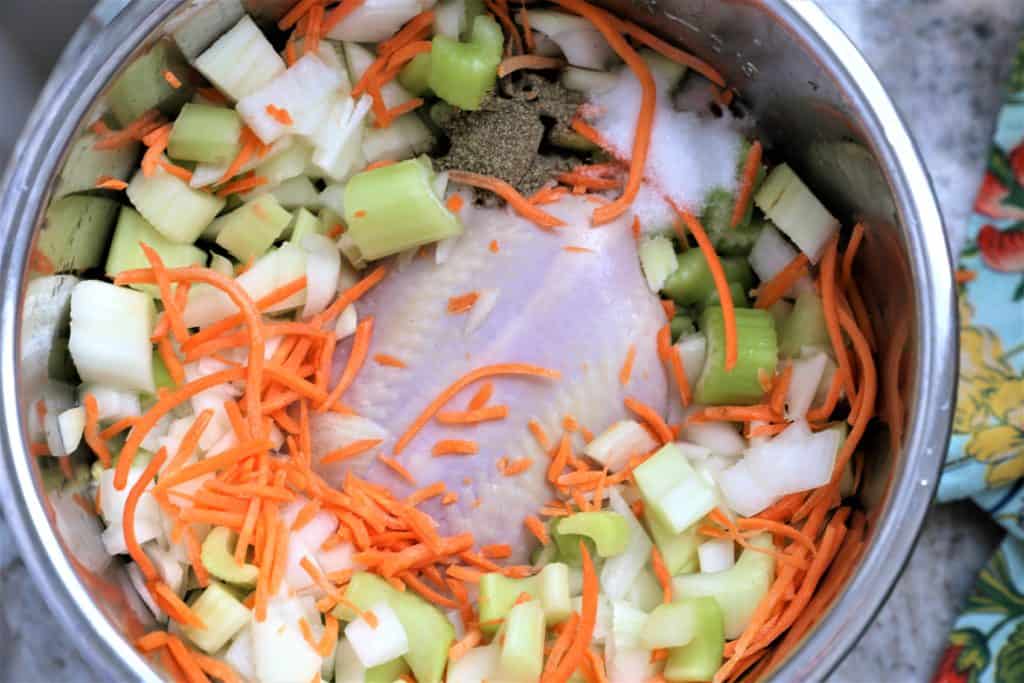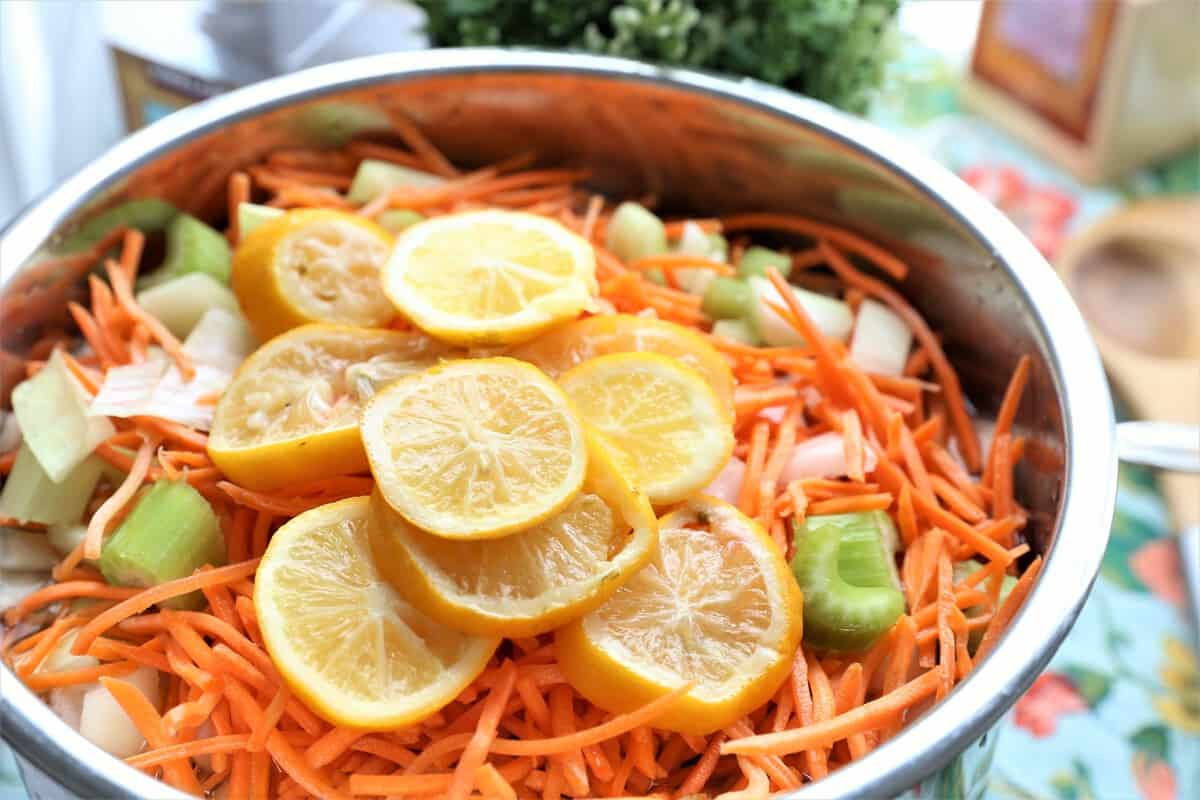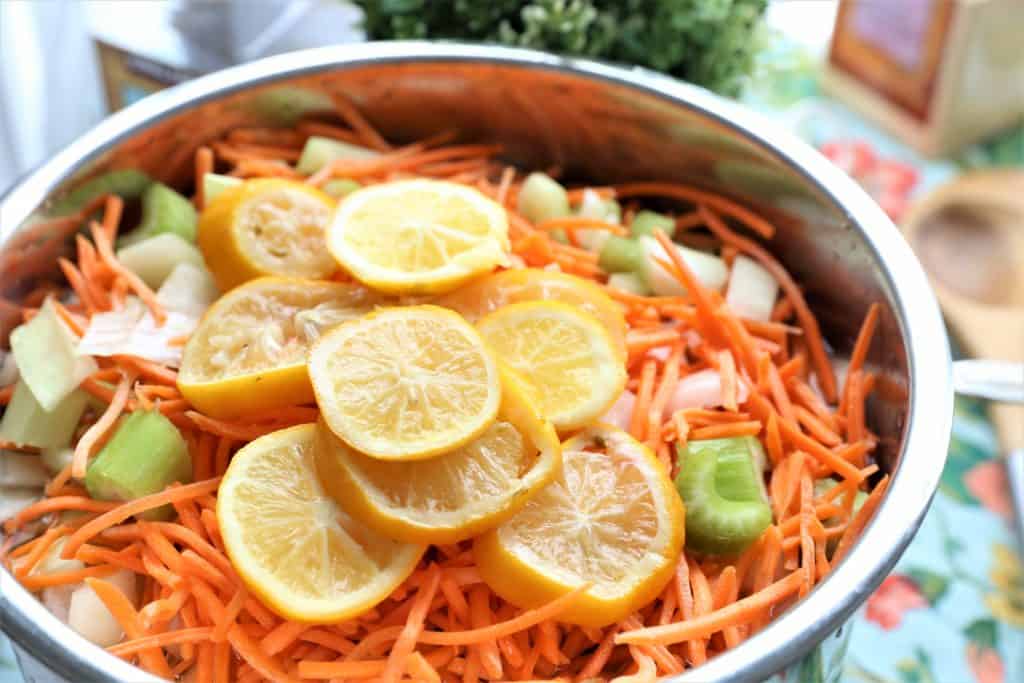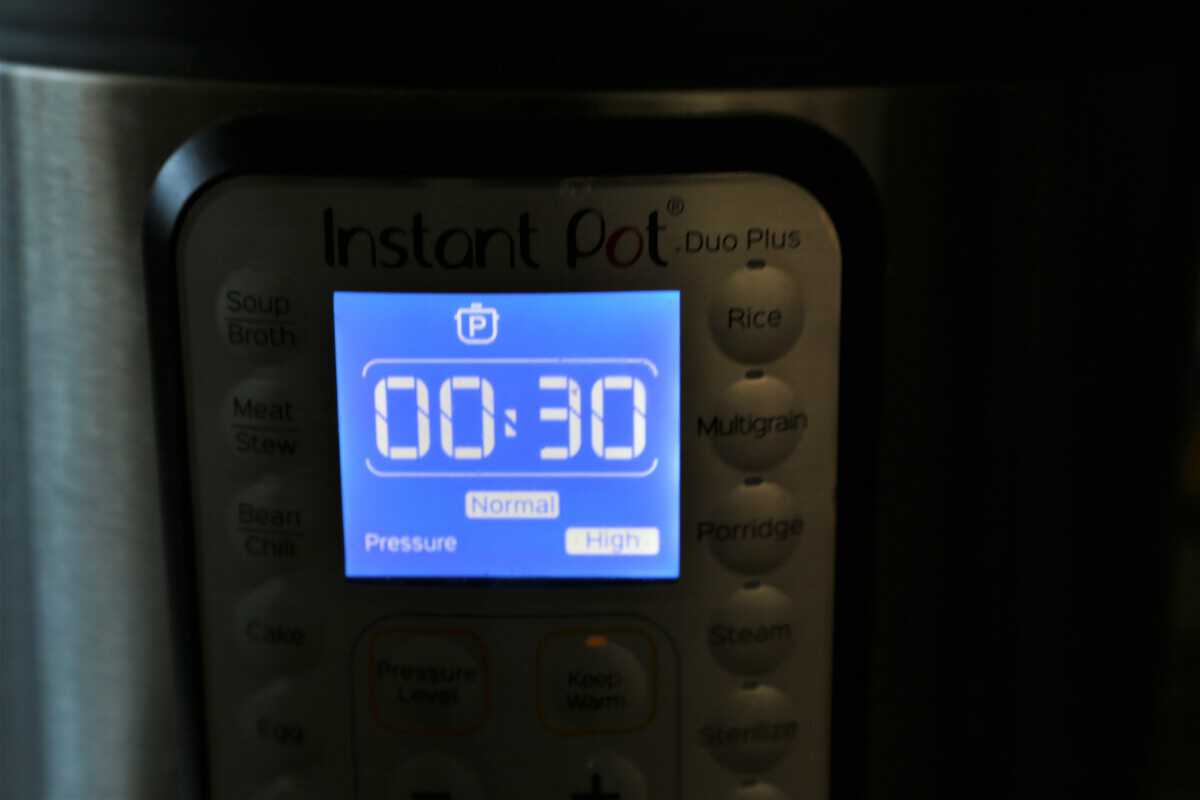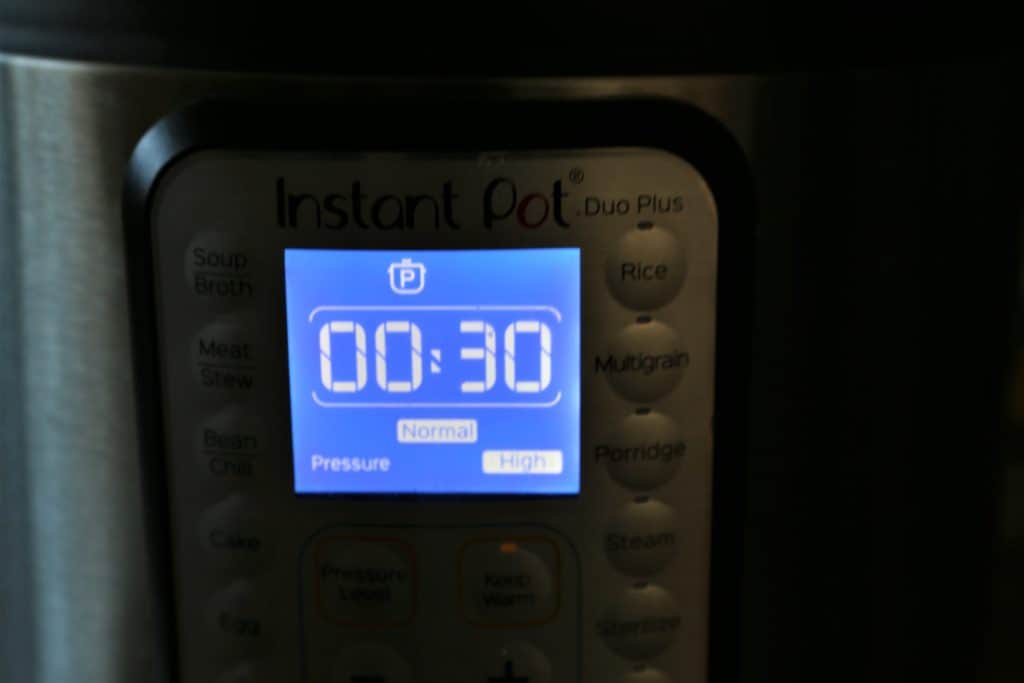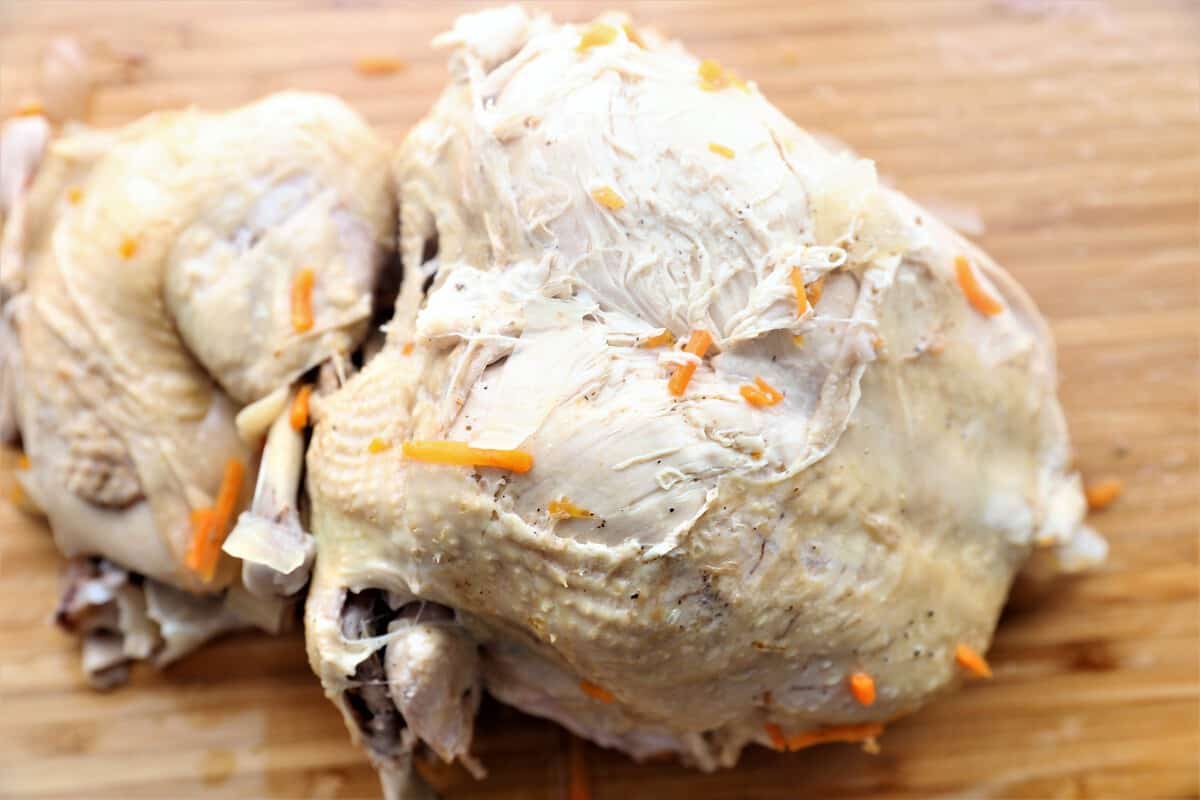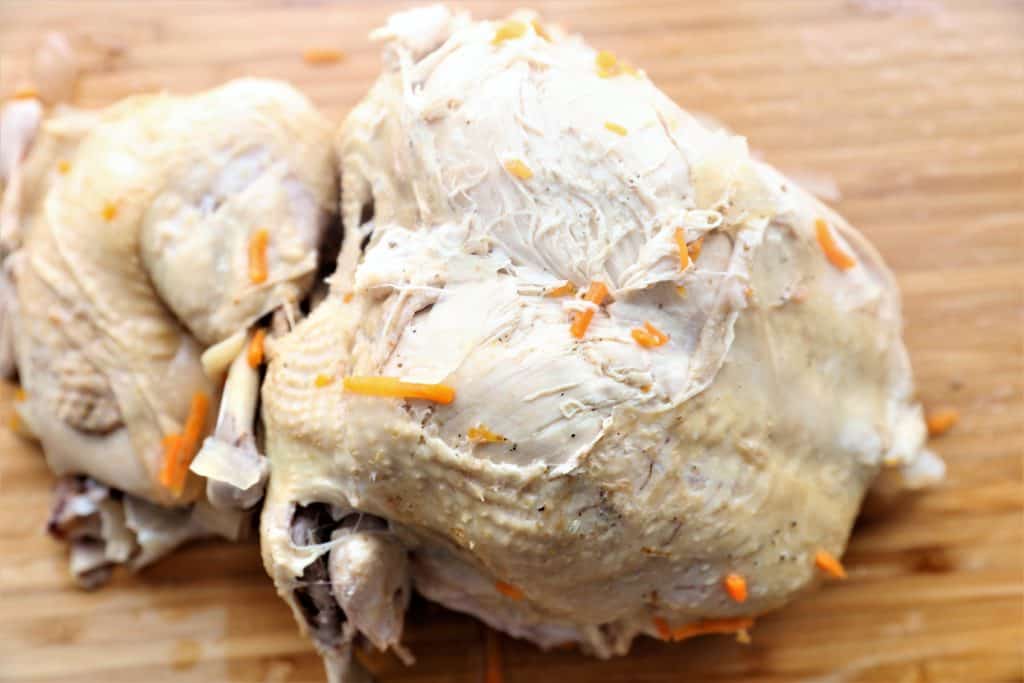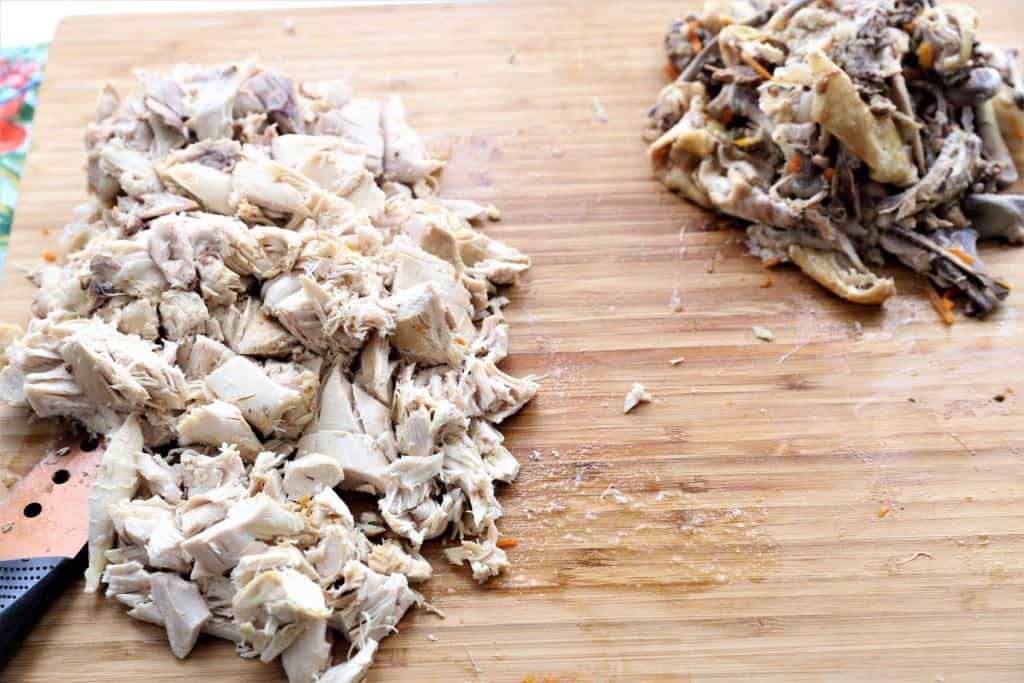 Remove the skin and shred the chicken into pieces.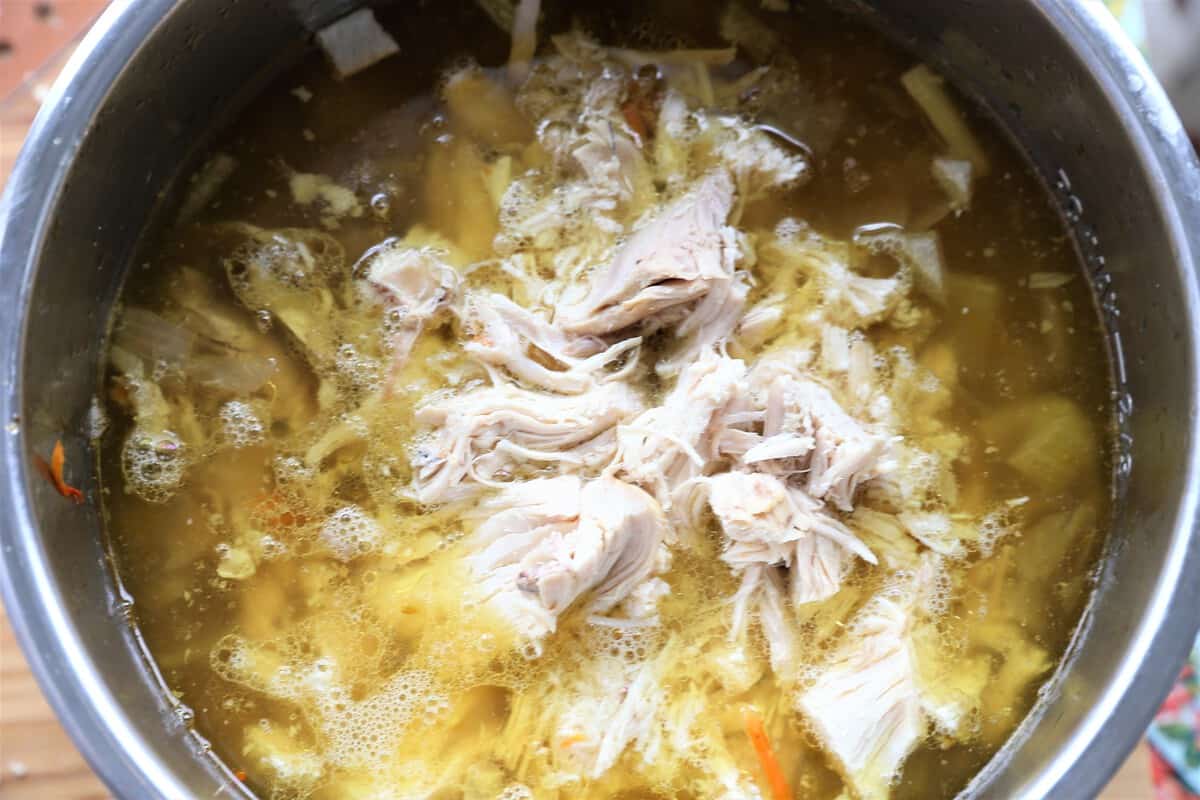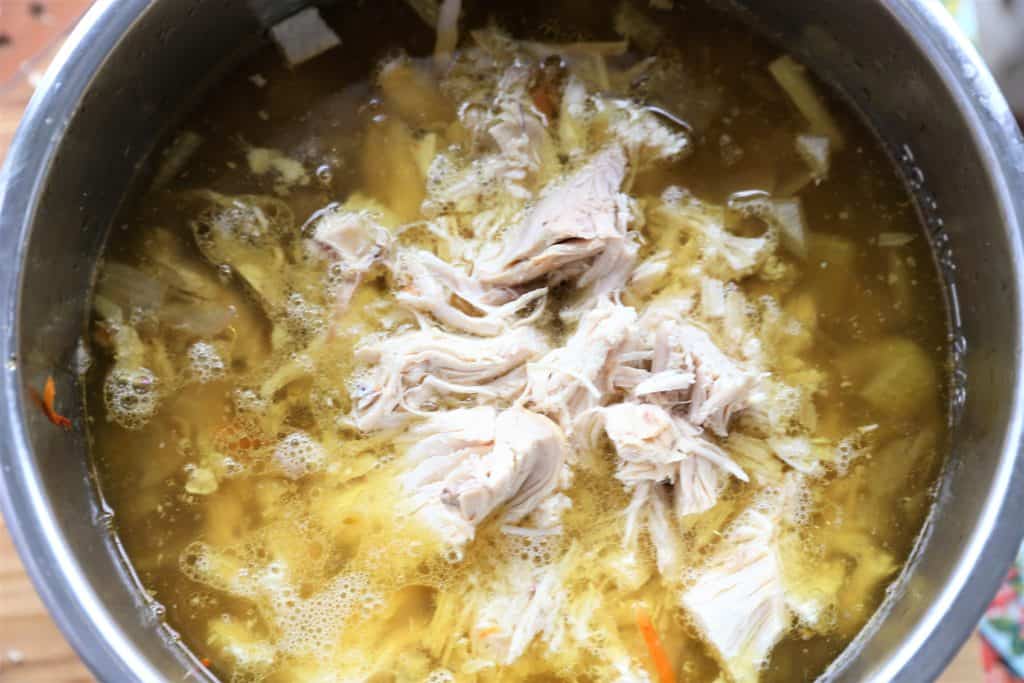 Add chicken back into the soup in the Instant Pot.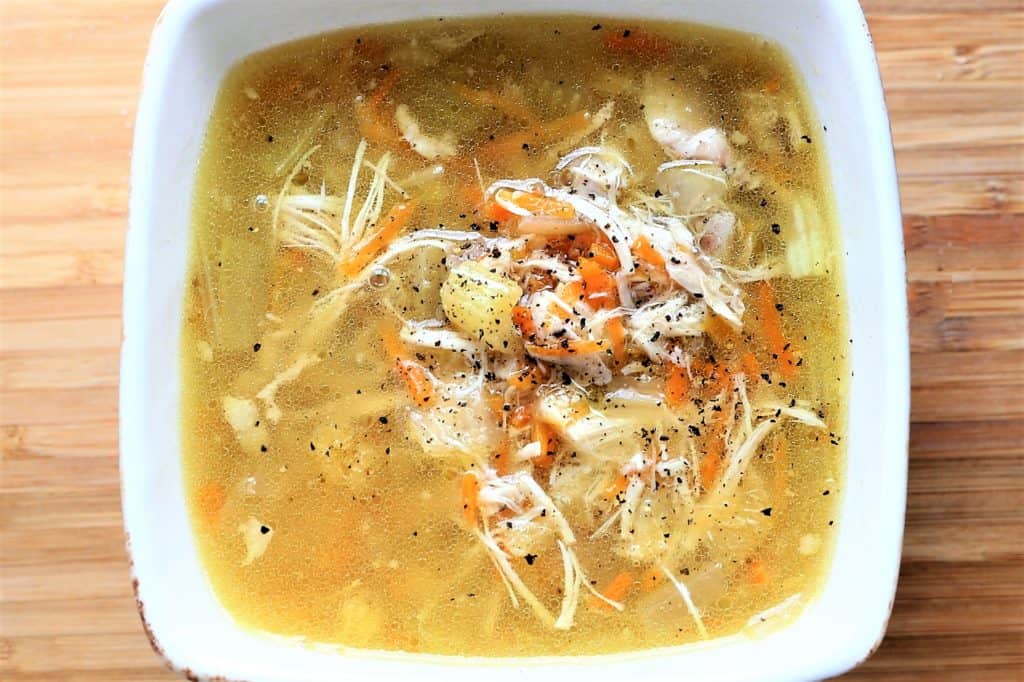 Add salt and pepper to taste and serve.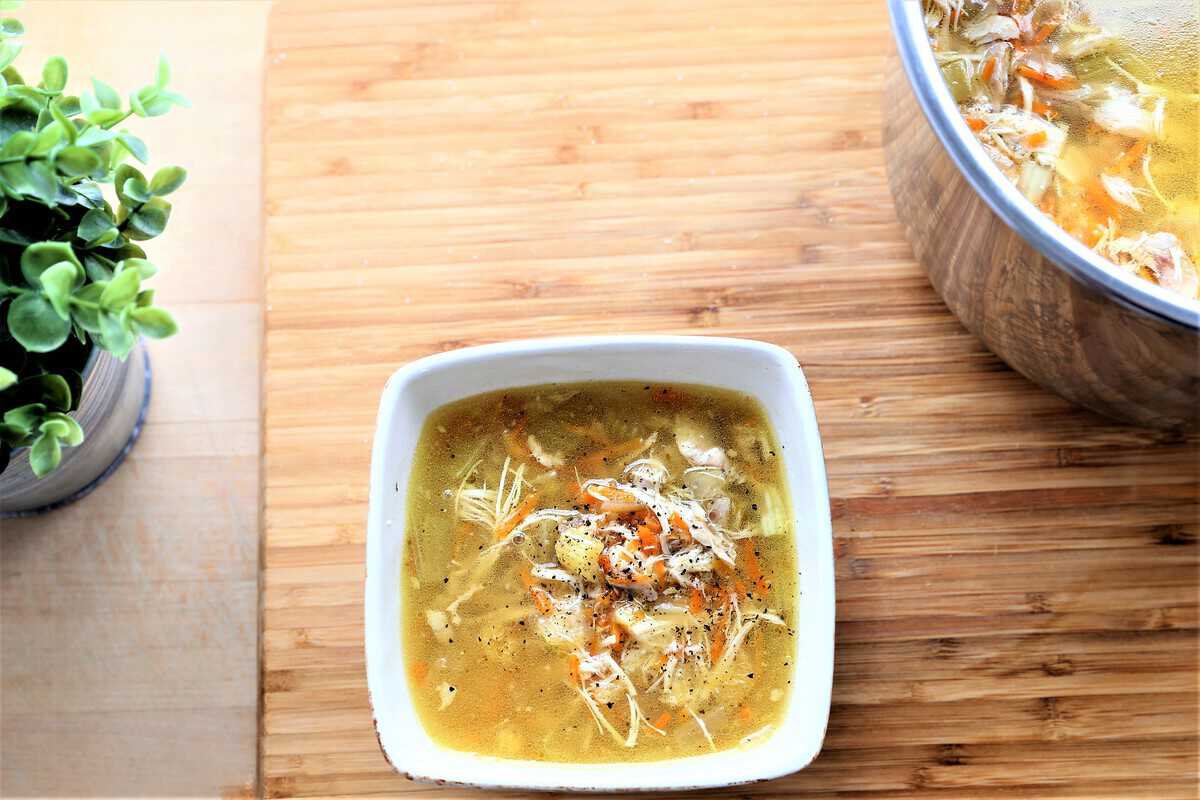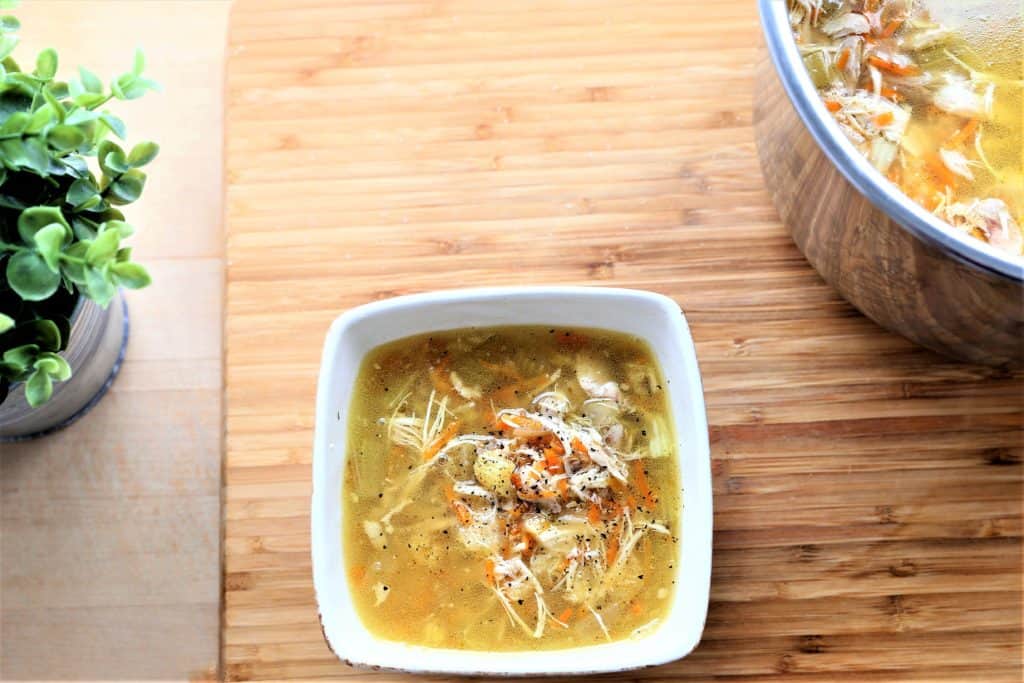 Homemade Chicken Soup-Instant Pot
Tips For Making Homemade Chicken Soup
There is nothing easier than making this soup in the Instant Pot.  Just toss all of the ingredients in and go.  A few pointers to get the best result however are:
Don't add liquid to the inner pot past the maximum fill line.  Vegetables are ok, as they will shrink with pressure
Place a light towel over the vent when you release the pressure to prevent steam from damaging cabinets
Shred chicken into bite size pieces--this will allow you to serve more, and have ample chicken in each bowl
To make your chicken soup go further, you can add pasta noodles, or rice after the soup is cooked
More recipes like Homemade Chicken Soup-Instant Pot:
Updated September 2018