Butternut Squash Black Bean Enchiladas with homemade chile red sauce taste exactly as good as they sound...off the chart delicious.  It is amazing how much difference homemade sauce makes.  It is healthy and tasty, and the spices give it a just made, fresh flavor, not at all like sauce from the jar.
If you are gluten free, be sure to use corn tortillas when preparing this dish.  These enchiladas are vegan, vegetarian, gluten free and dairy free, but you would never know how healthy they are by the taste.  So yummy.
Start your enchiladas by oven roasting the squash so that it can be baking while you prepare the red sauce.  I am lazy, so I buy the butternut squash already cubed from Trader Joe's.  Drizzle with spices and olive oil and then get started on the red sauce.  I only add a tablespoon of chile powder to the red sauce for a medium kick.  If you like your sauce mild, cut that in half, or for a spicier flavor, add another teaspoon.
In place of dairy sour cream, I use the scrumptious garlic cashew creme--it adds to much to the overall flavor of the enchilada.  This dish will be a hit, so you might want to think about doubling the recipe.  They are also perfect to pack for lunch.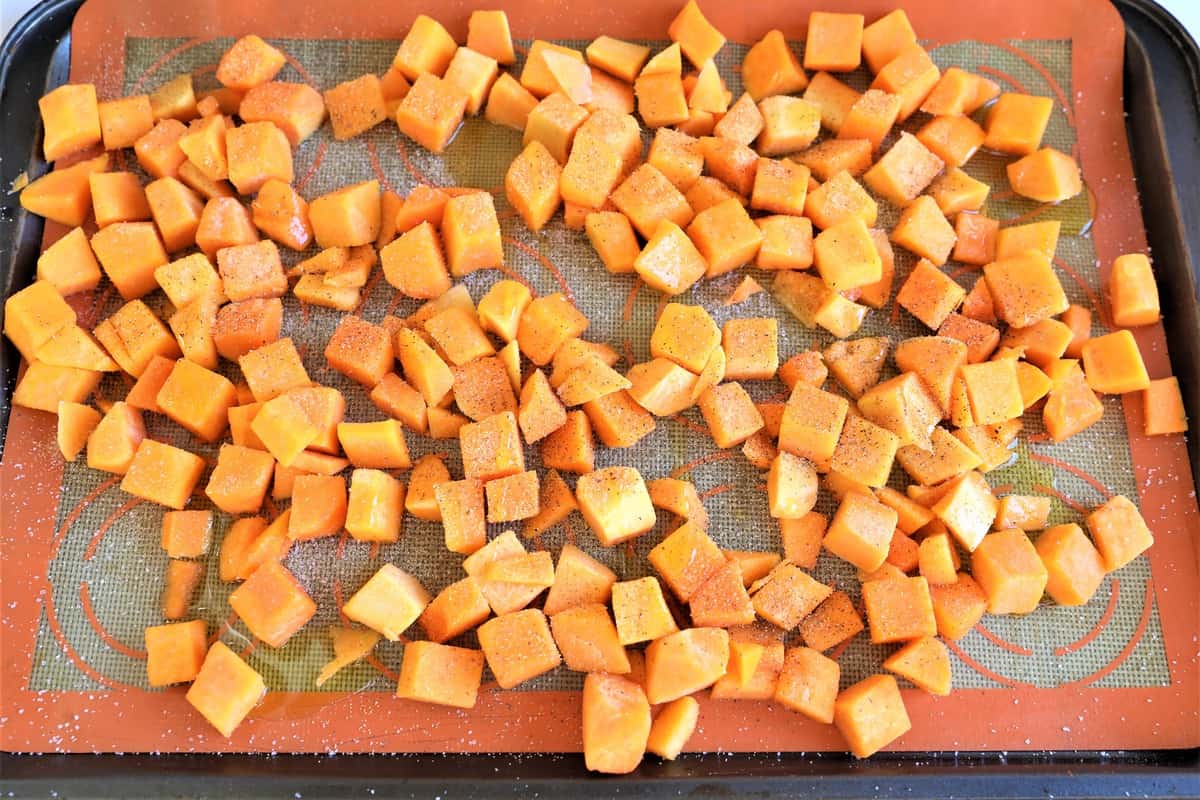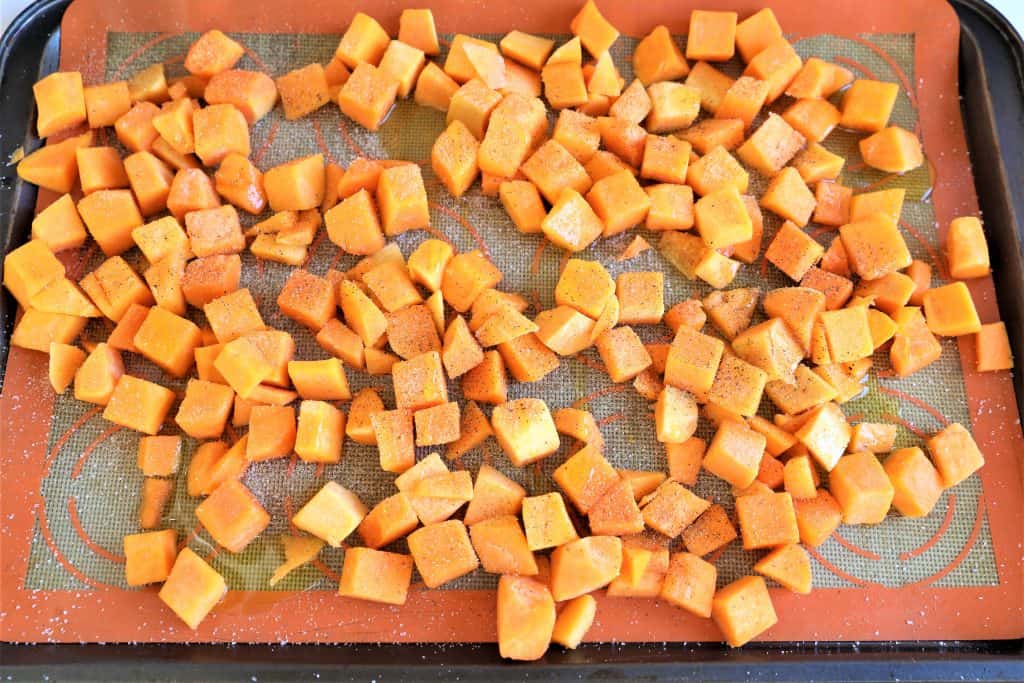 Place squash on baking sheet and drizzle with olive oil, salt, pepper and granulated garlic.  Bake at 400 for 20 minutes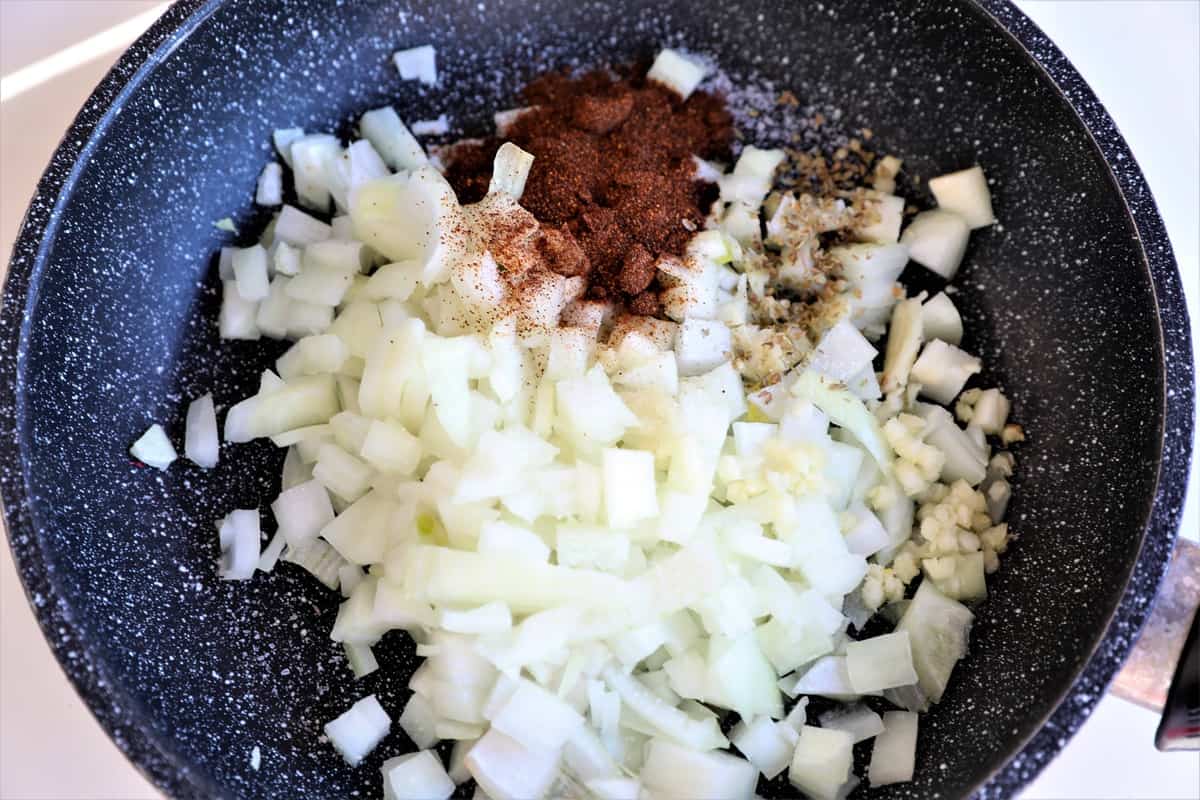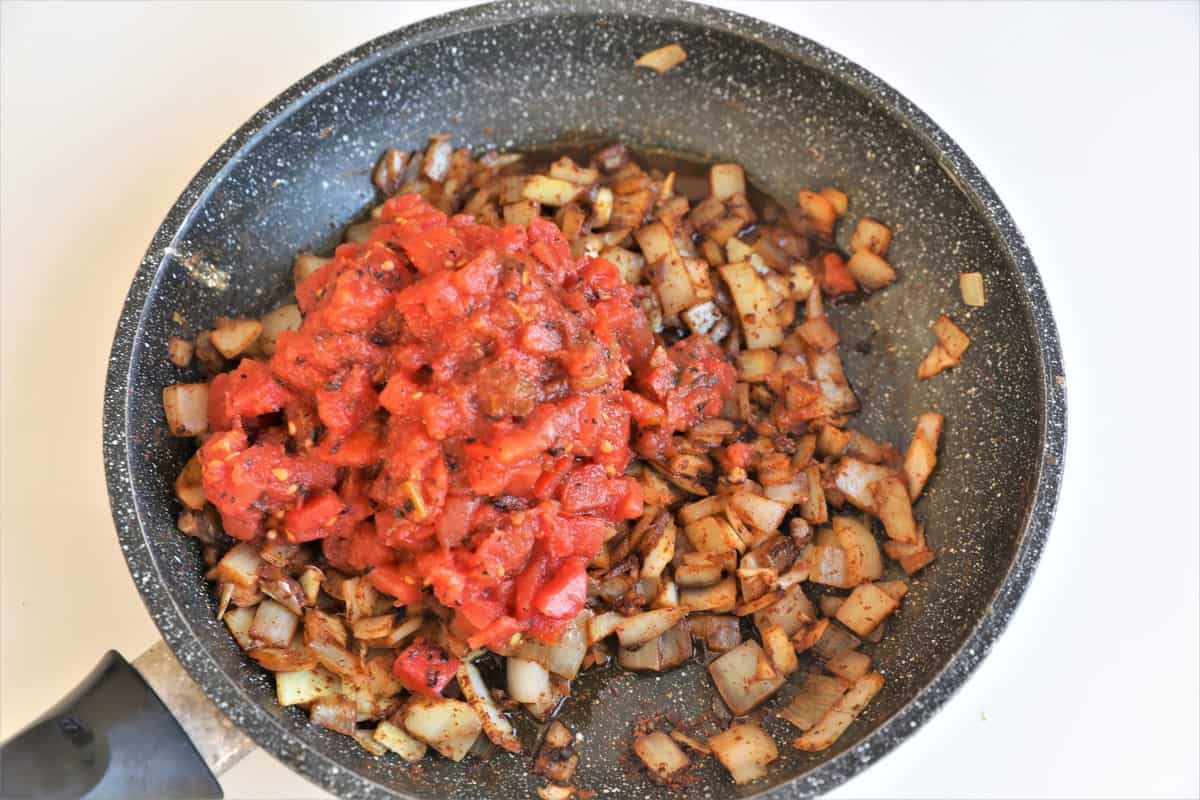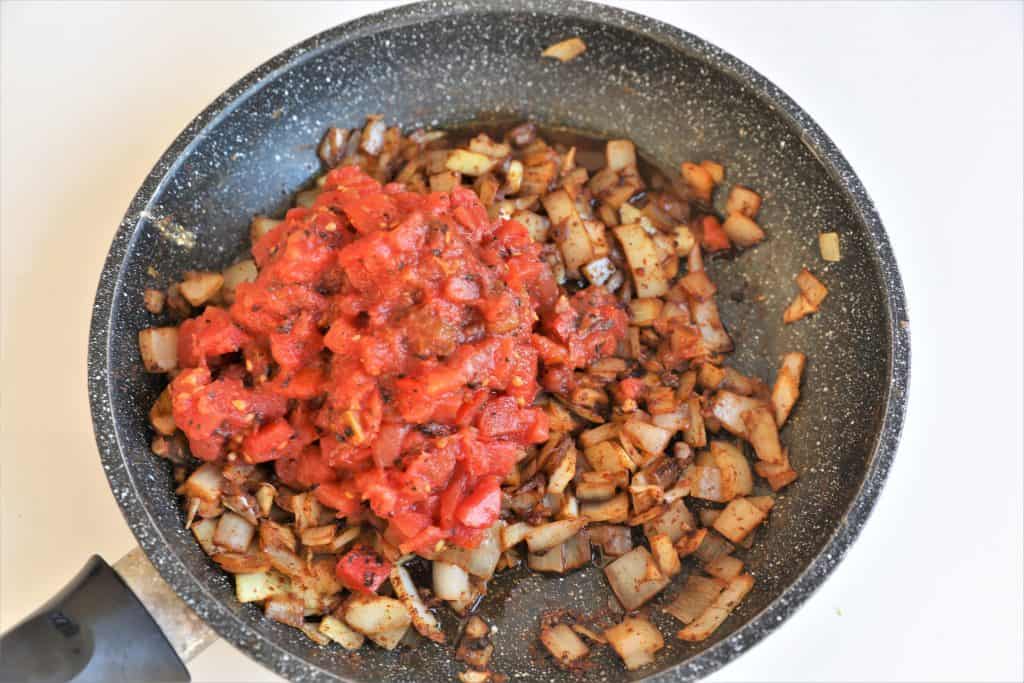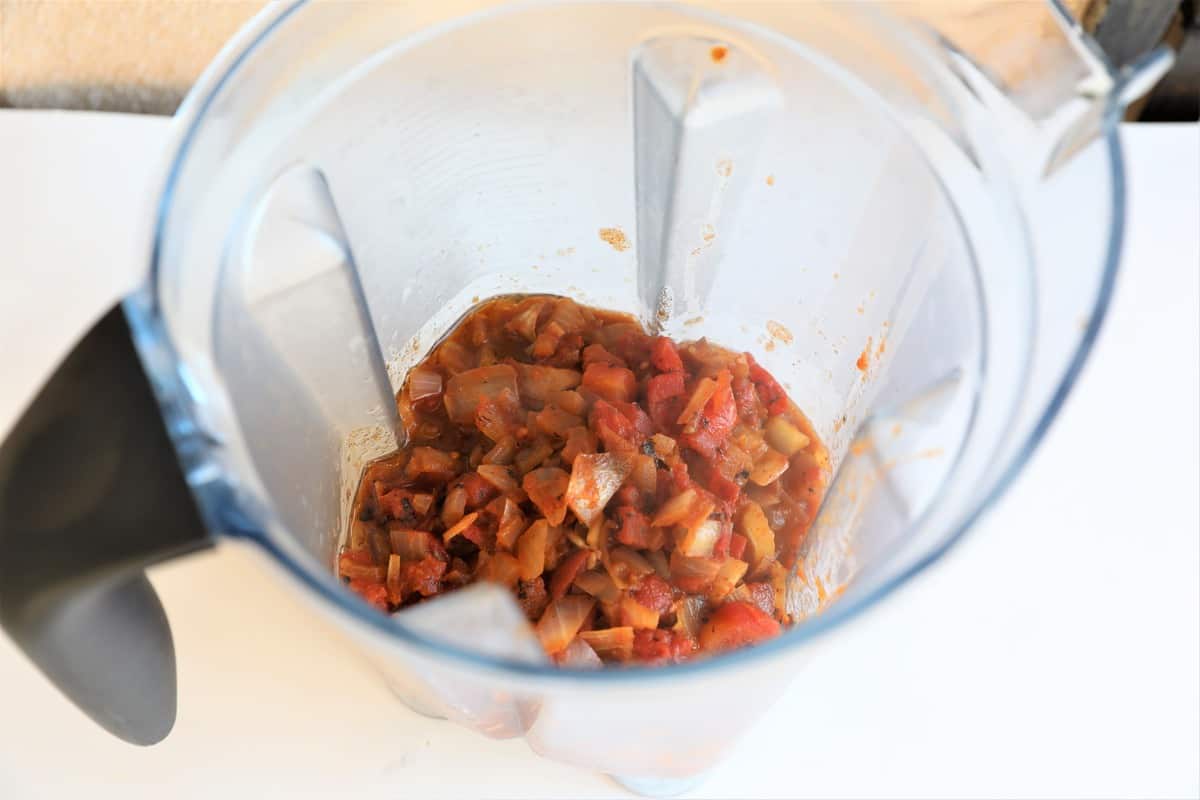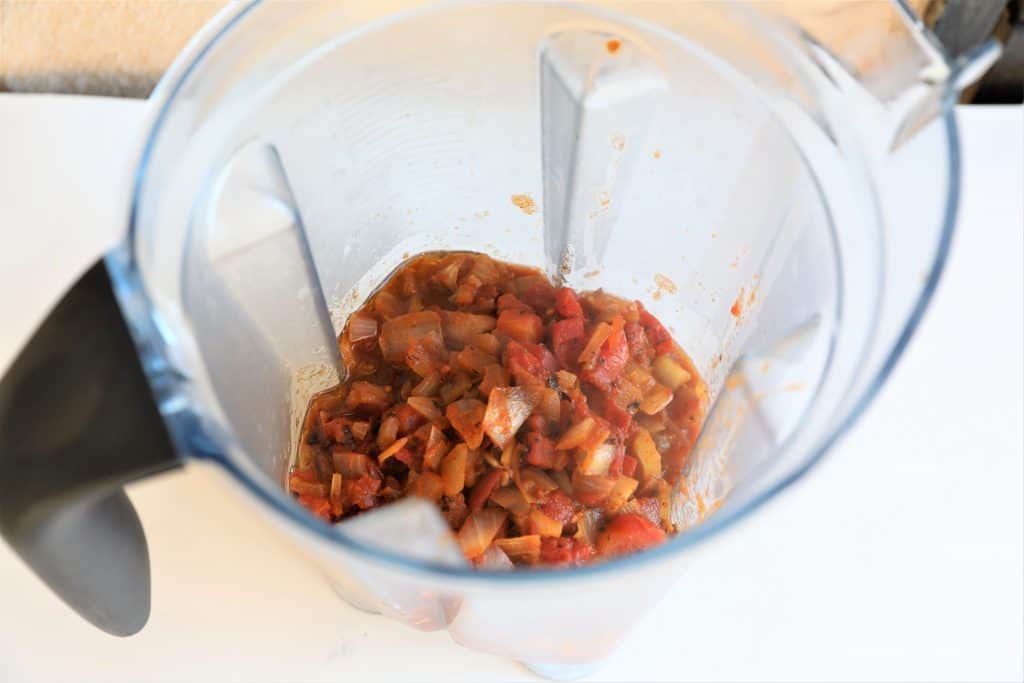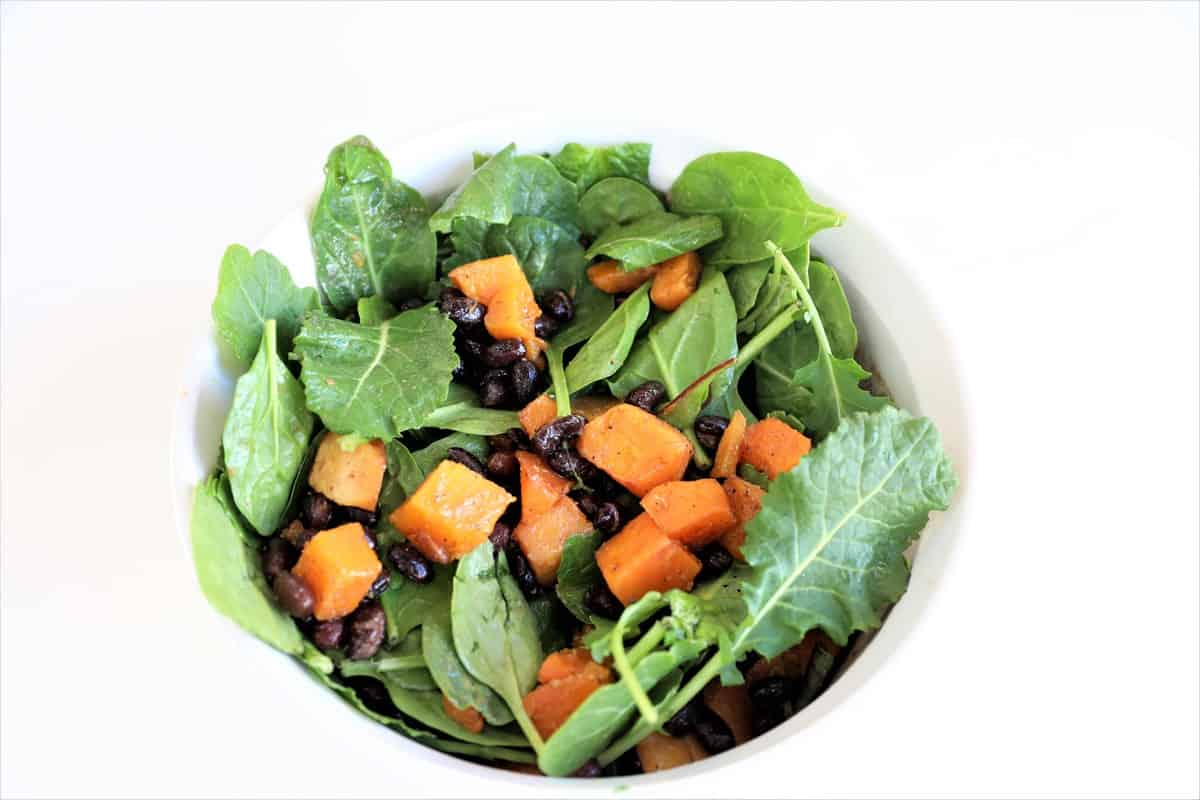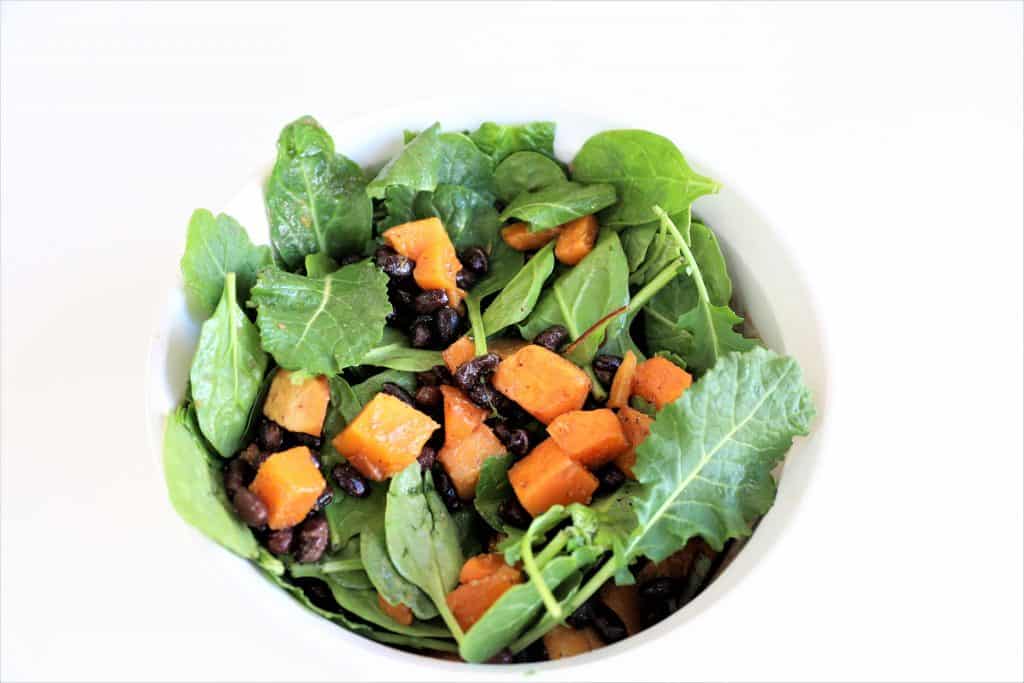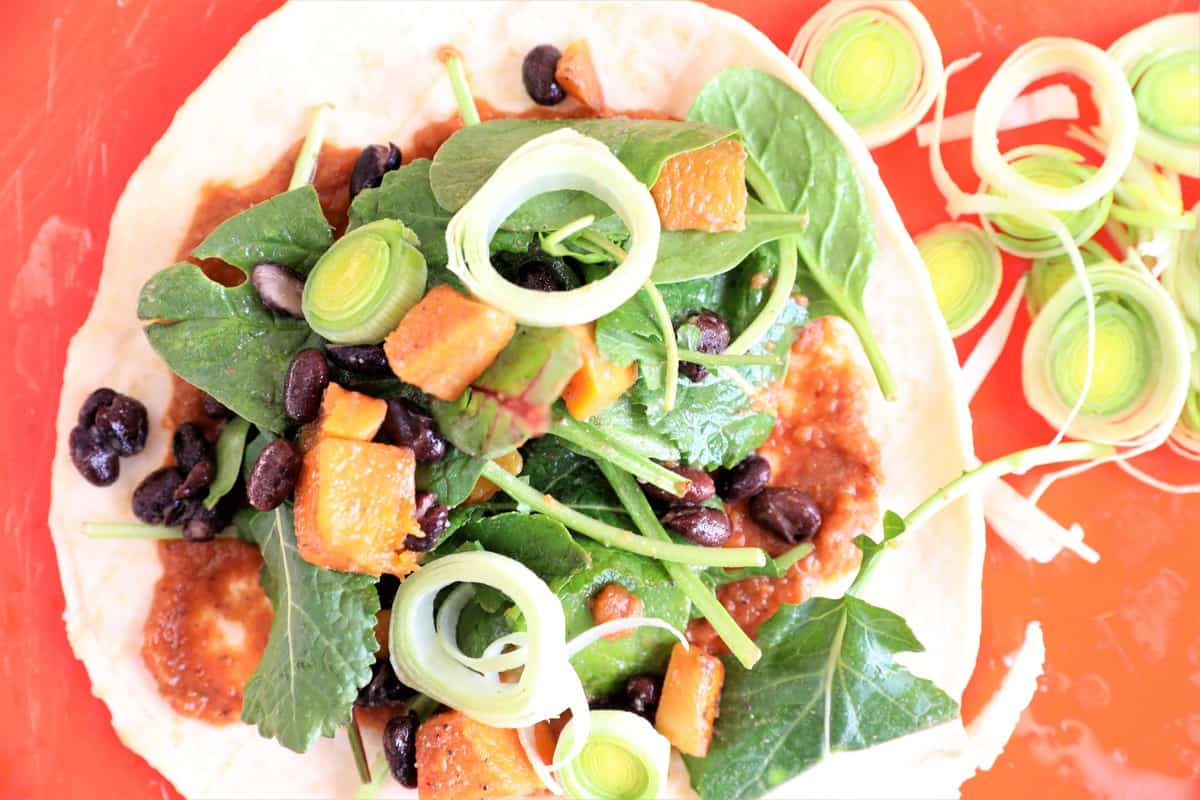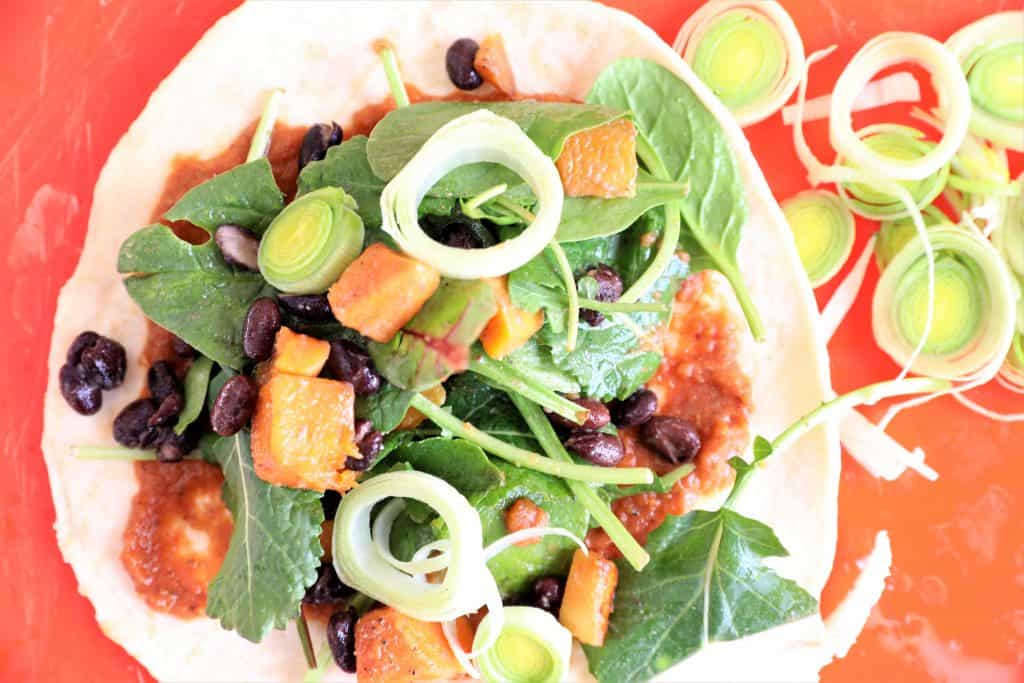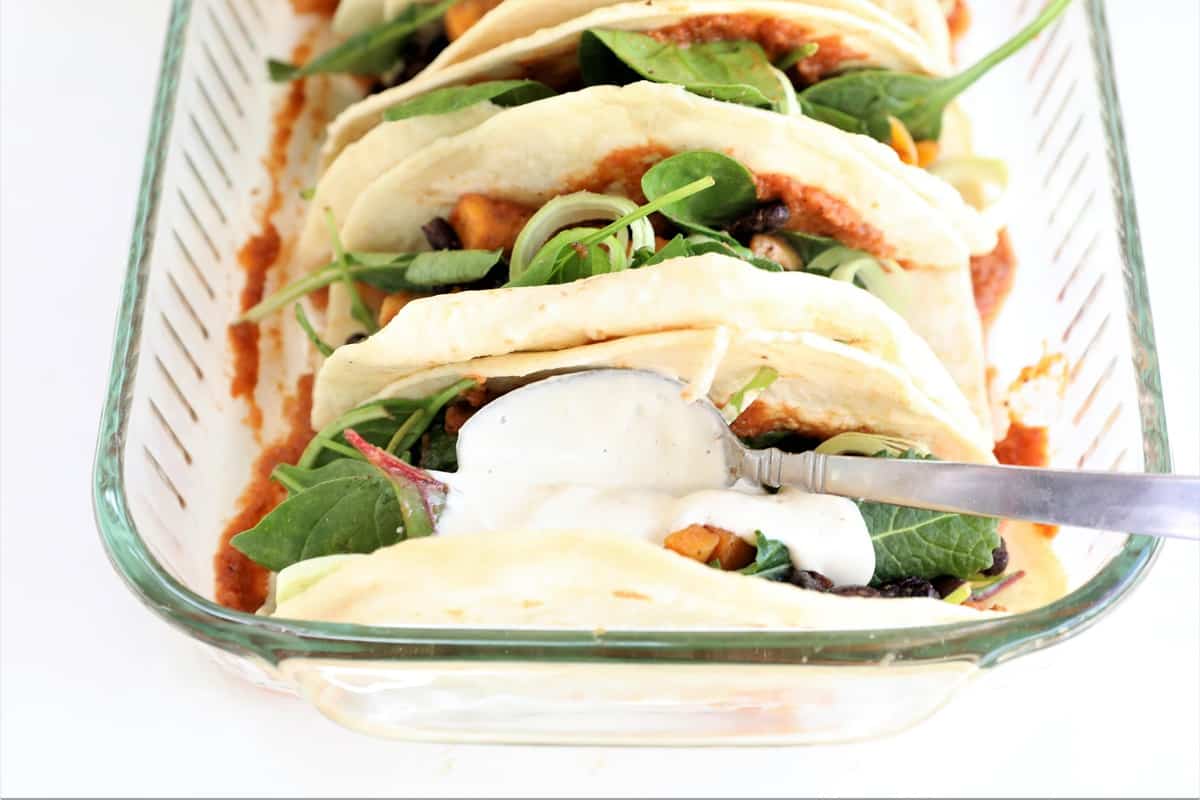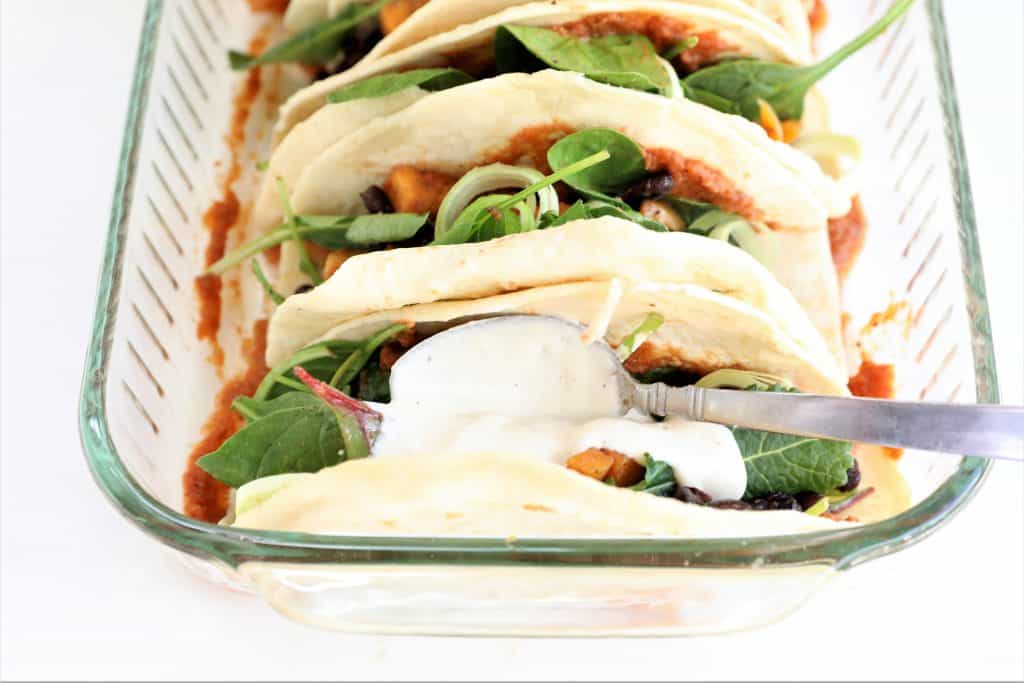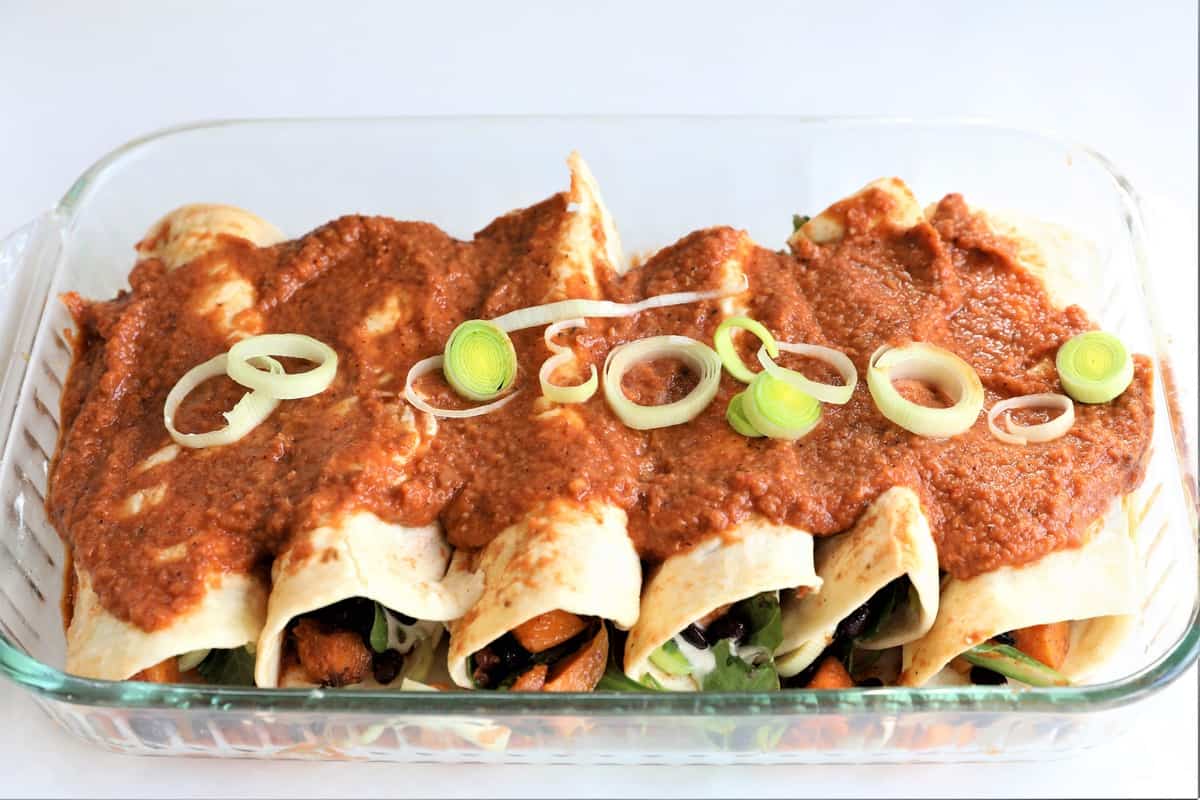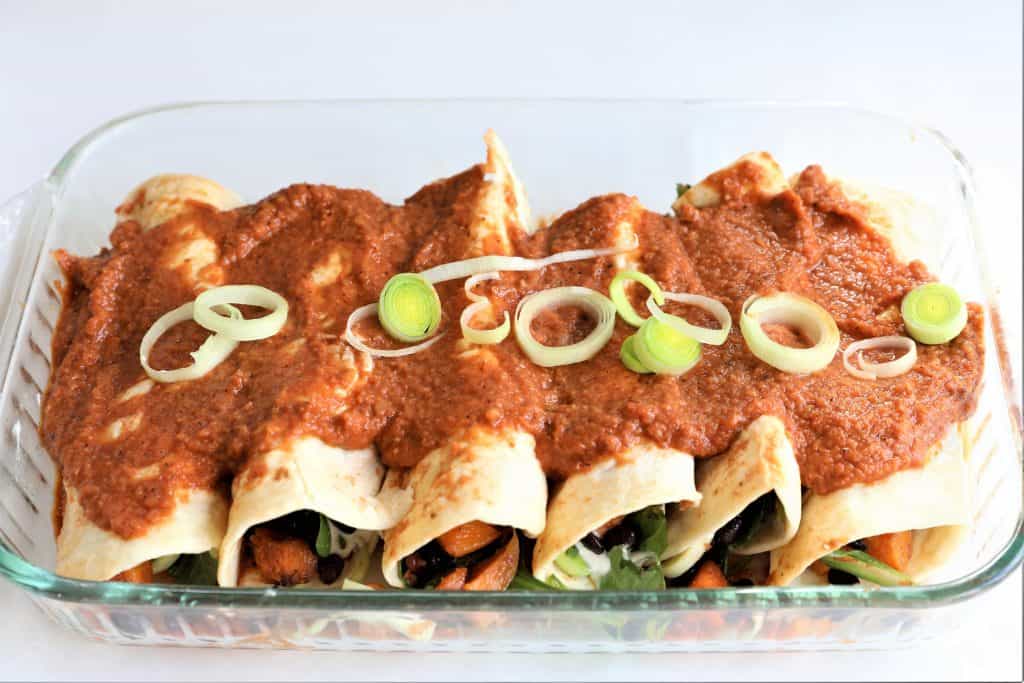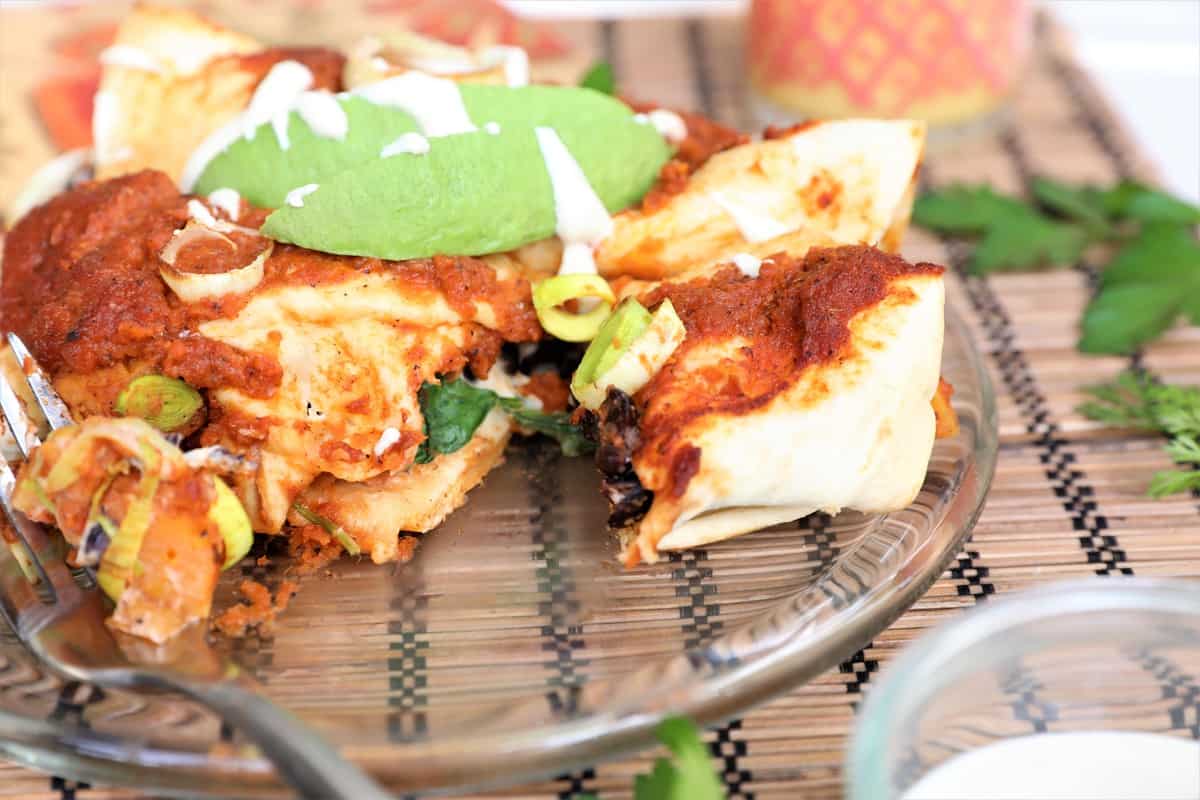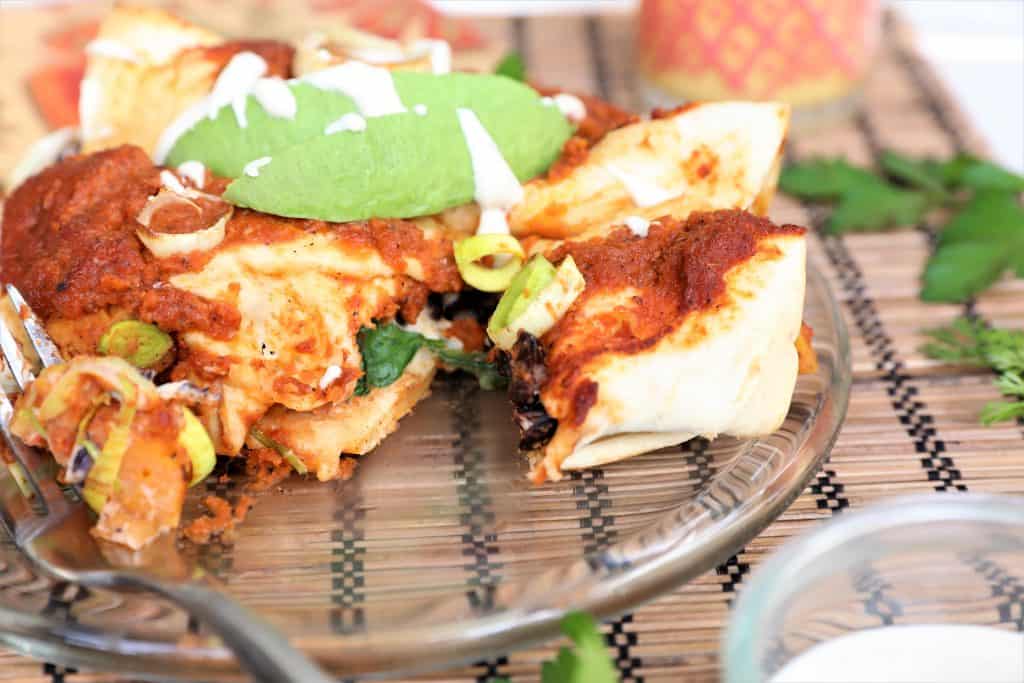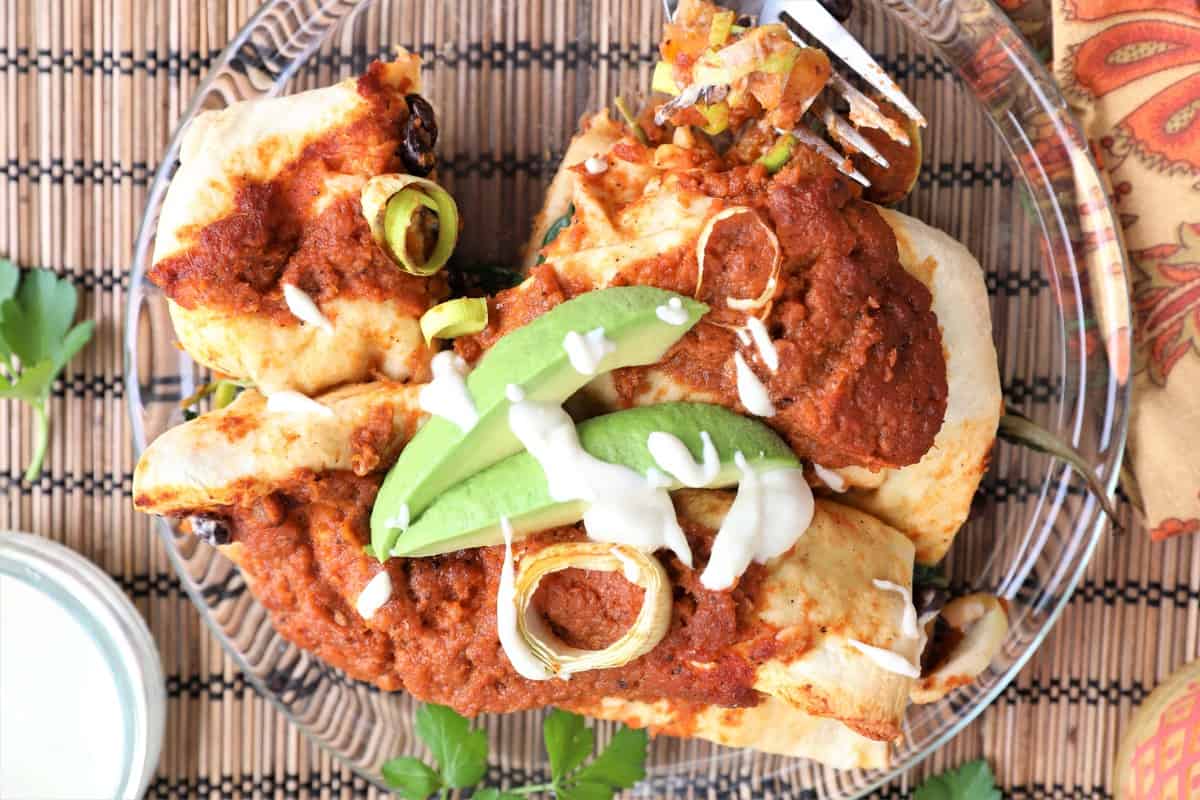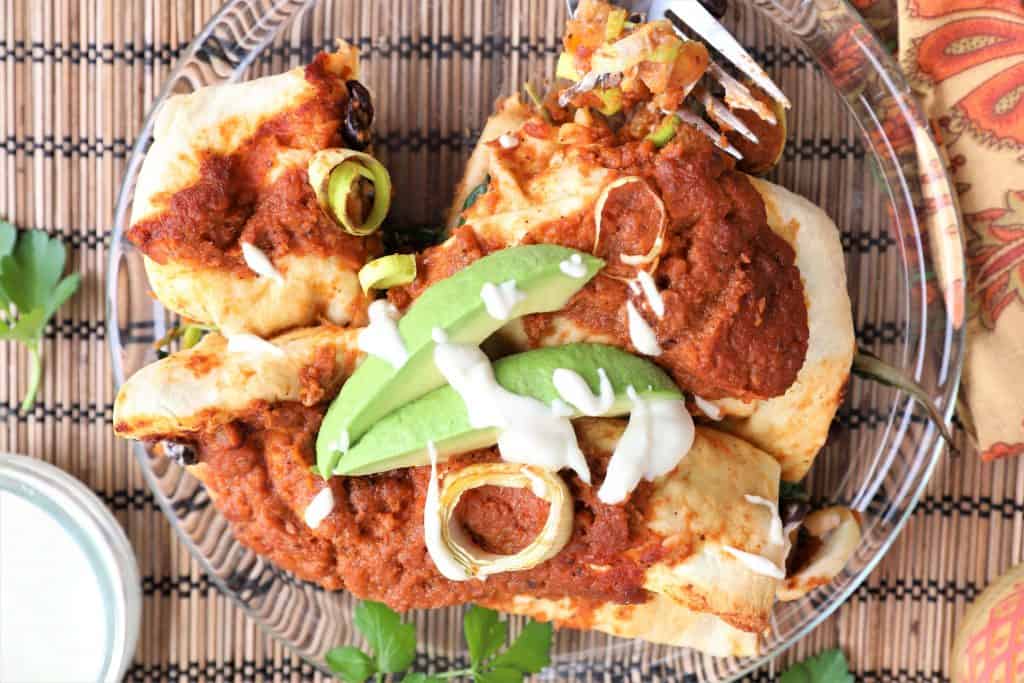 What exactly is an enchilada?  Read all about the history, here.
Tips for making Butternut Squash Black Bean Enchiladas
Start with the butternut squash so that it can be baking while you prepare the red sauce.
Adjust the chile powder to get the level of spicy that you prefer.
Add garlic cashew creme to the top of the enchiladas when you are ready to serve.
Enchiladas are perfect for left overs or packing for lunch.
More recipes like Butternut Squash Black Bean Enchiladas that you might enjoy: