Jackfruit Spinach Enchiladas Crockpot.  I love dishes that you can toss into the crockpot and come back hours later to a fabulous smelling house and dinner all ready to eat.  Even better, this pot contains all the nutrition and flavor, so it is a dinner you will be glad to serve.   The instructions are so simple, you can make it a family affair and get the kids involved in the preparation.  Toss all the ingredients and it is set to go.  For the best taste, top with avocado slices, grilled corn and cilantro.  Yum!  Vegan, gluten free and dairy free.
Jackfruit Spinach Enchiladas
Jackfruit Spinach Enchiladas in crockpot. New twist on an old favorite. Vegan, gluten free, dairy free.
Ingredients
20 oz jackfruit, chopped
15 oz can of black beans
8 oz soy cheddar/mozarella cheese
3 cups fresh spinach
1/2 cup green onions, chopped
3 oz chopped olives
4 oz green chiles
3 cups salsa
1 cup enchilada sauce
3 corn tortillas
1 avocado
3 tbsp cilantro
2 ears of fresh corn
tbsp olive oil
Instructions
Jackfruit Spinach Enchiladas

Layer ingredients in crock pot as follows:
corn tortilla
jackfruit
beans
spinach
cheese
green onions
olives
green chiles

Additional layers

Repeat for two additional layers.
Top with 3 cups of salsa and 1 cup of enchilada sauce.
Cook 4 hours on high or 6 hours on low in crockpot.
Prior to serving, cut corn off ear, brush with olive oil, salt and pepper and broil for 5 minutes
To serve: Garnish dish with corn, cilantro and avocado slices.
https://greenschemetv.net/jackfruit-spinach-enchiladas-crockpot/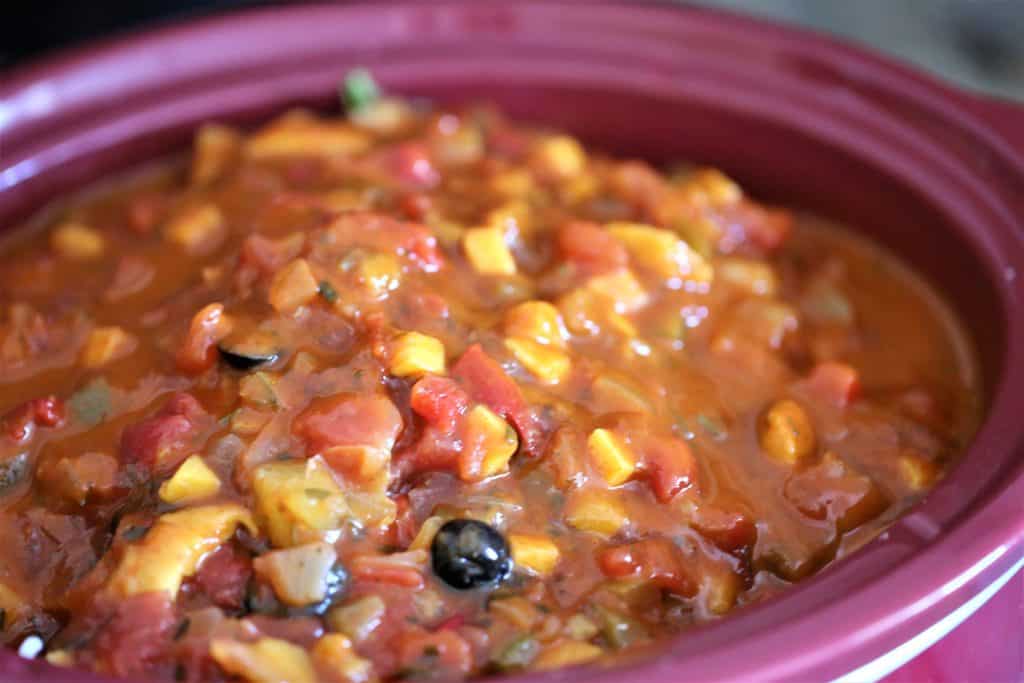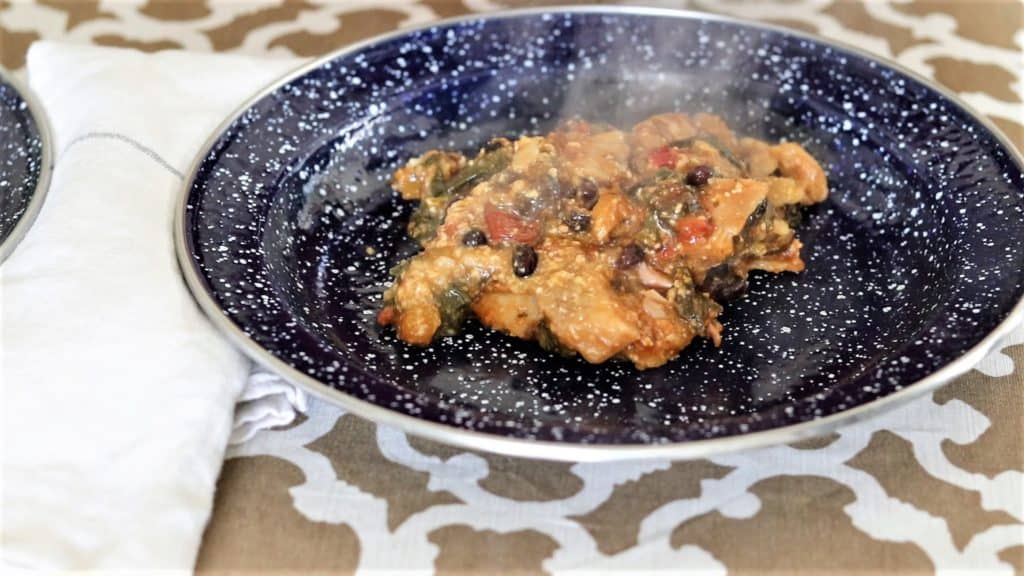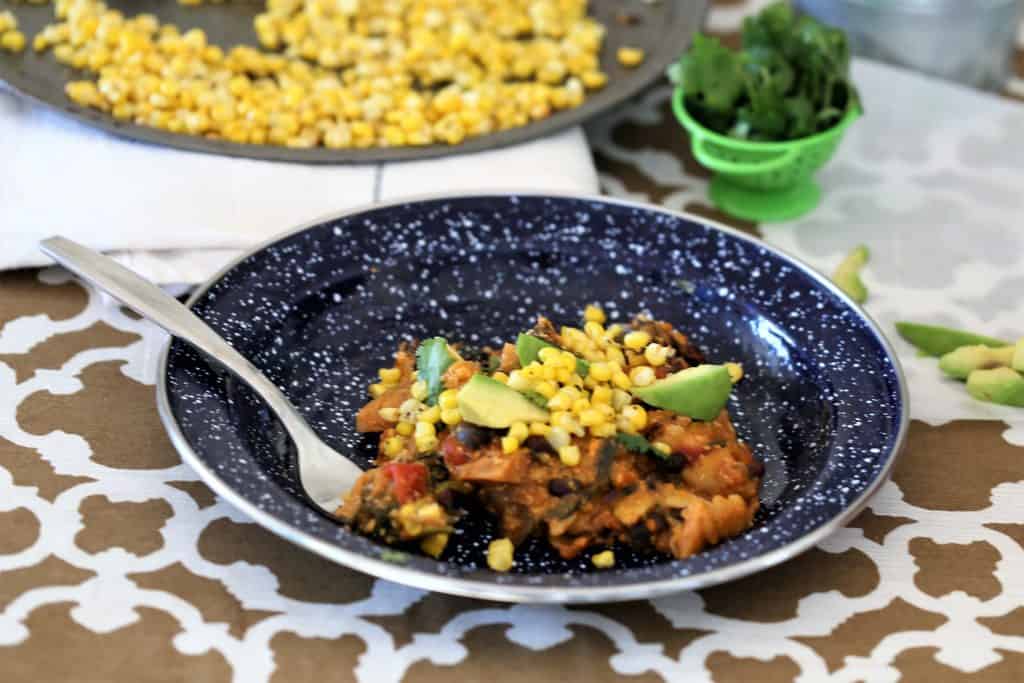 For more recipes like Jackfruit Spinach Enchiladas Crockpot that you might enjoy:
Smoky Jackfruit Tacos With Jalapeno Creme
7 Layer Casserole With Jalapeno Creme
Cream of Mushroom Tarragon Sou
For more food photos go to Instagram.