Instant Pot Butternut Pumpkin Risotto is a perfect dish for holidays or as a side dish any time of the year.  It is slightly sweet and creamy, and when topped with toasted pumpkin seeds, is delectable. When you prepare it in the Instant Pot, it is ready in less than an hour, and crock pot cooking works as well.   This yummy dish is vegan, gluten free and dairy free.
Tools Of The Trade Used In This Recipe:
I made this recipe in the Instant Pot 6 Quart Pressure Cooker.    Check out my review of the Instant Pot, and see all the delicious recipes that I have made with this gadget that replaces 9 kitchen tools!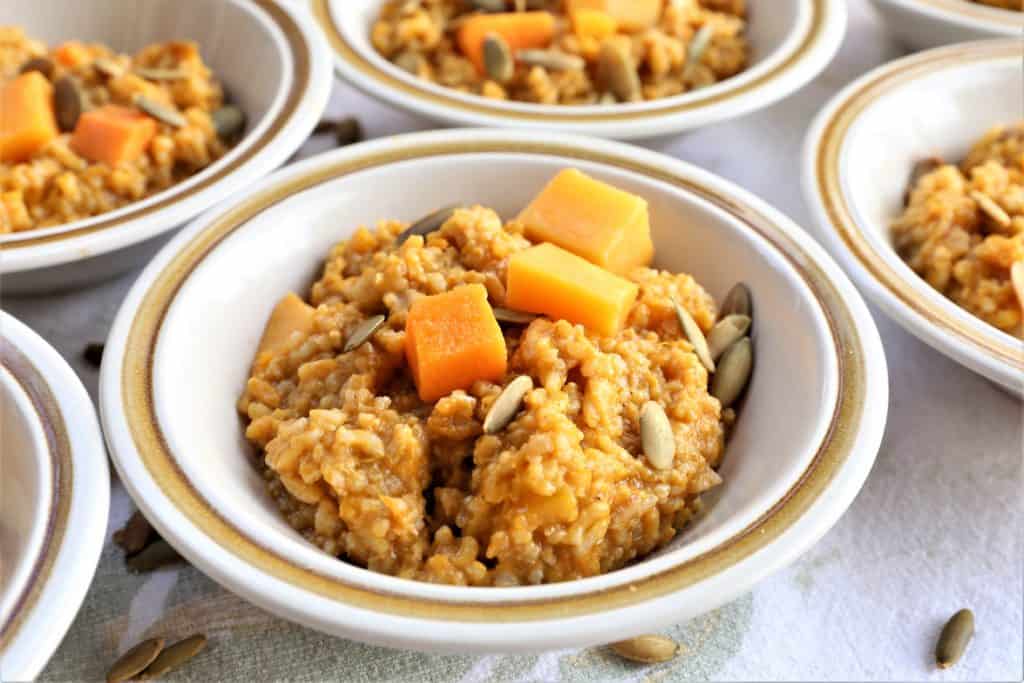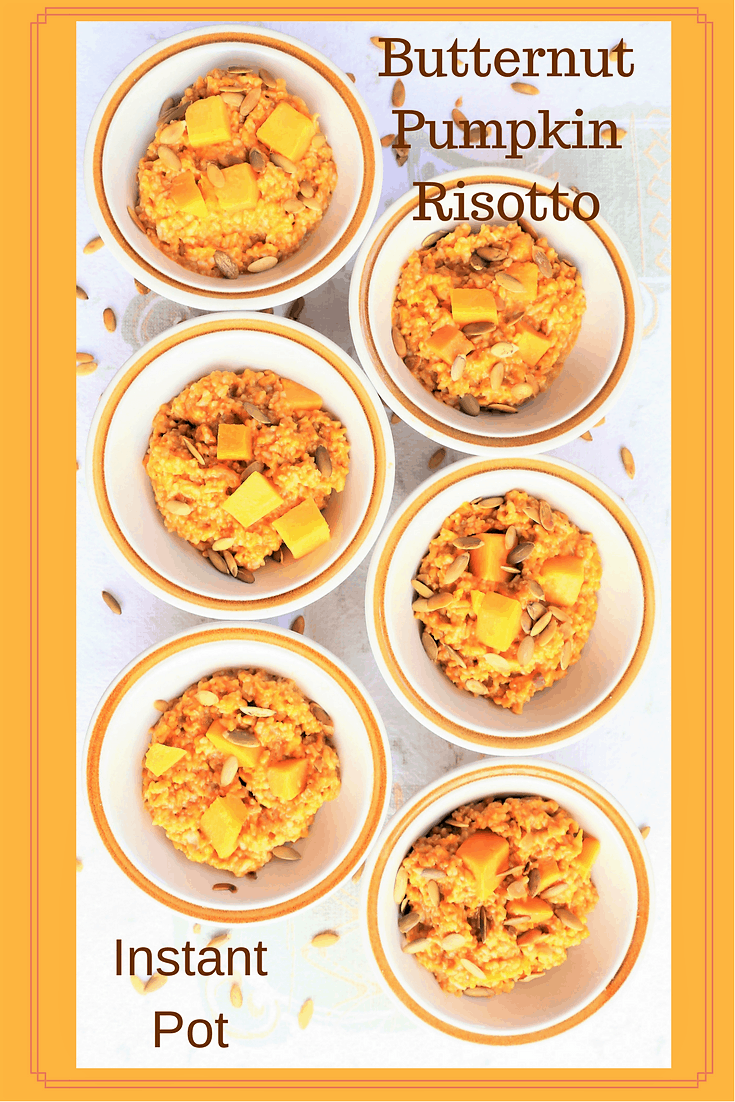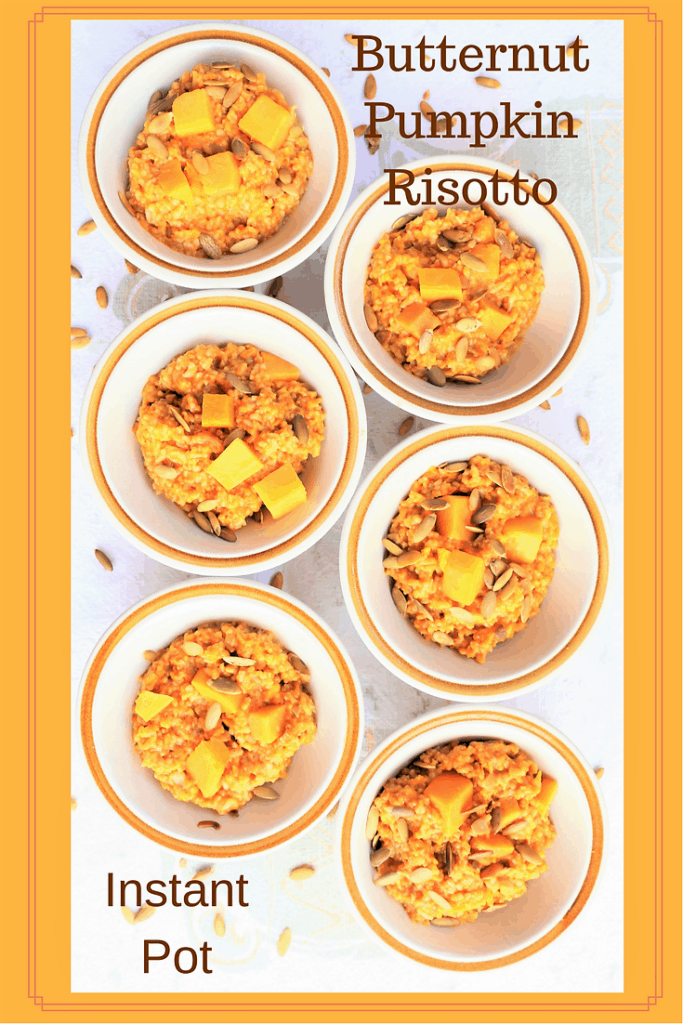 More dishes like Instant Pot Butternut Pumpkin Risotto that you might enjoy: