Homemade Vanilla Almond Milk. I would like to say that I am diligent about always making my own almond milk because I love the fact that it is homemade, fresh, has no added chemicals or preservatives and allows me to use organic almonds.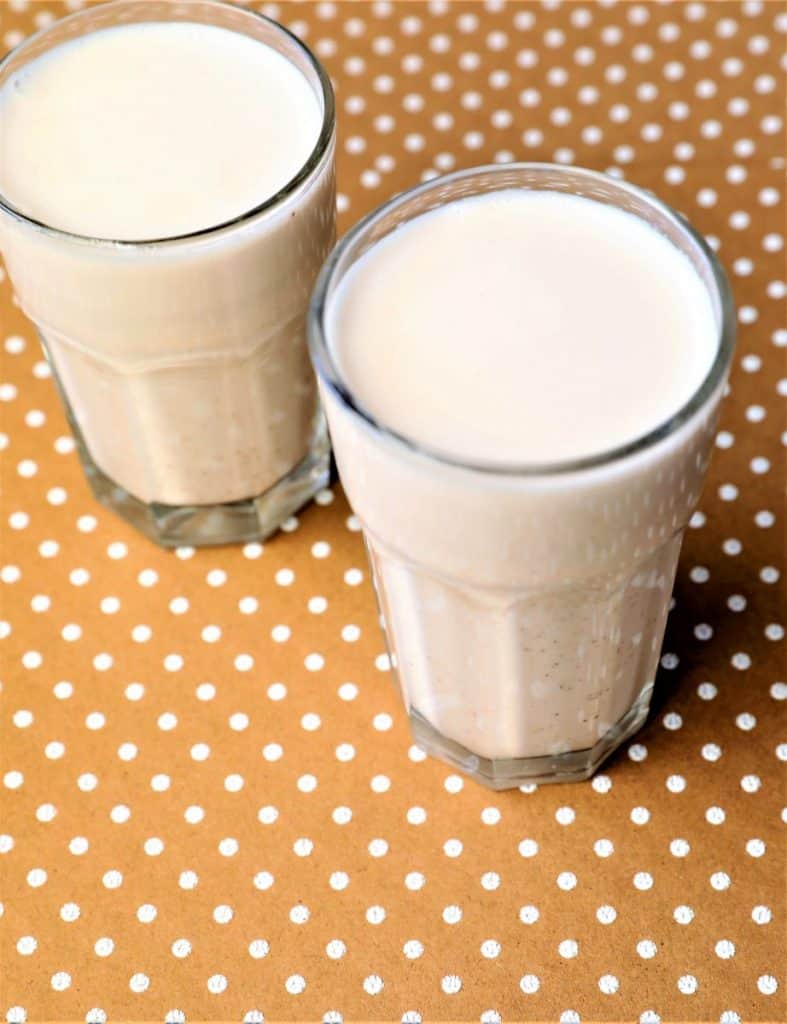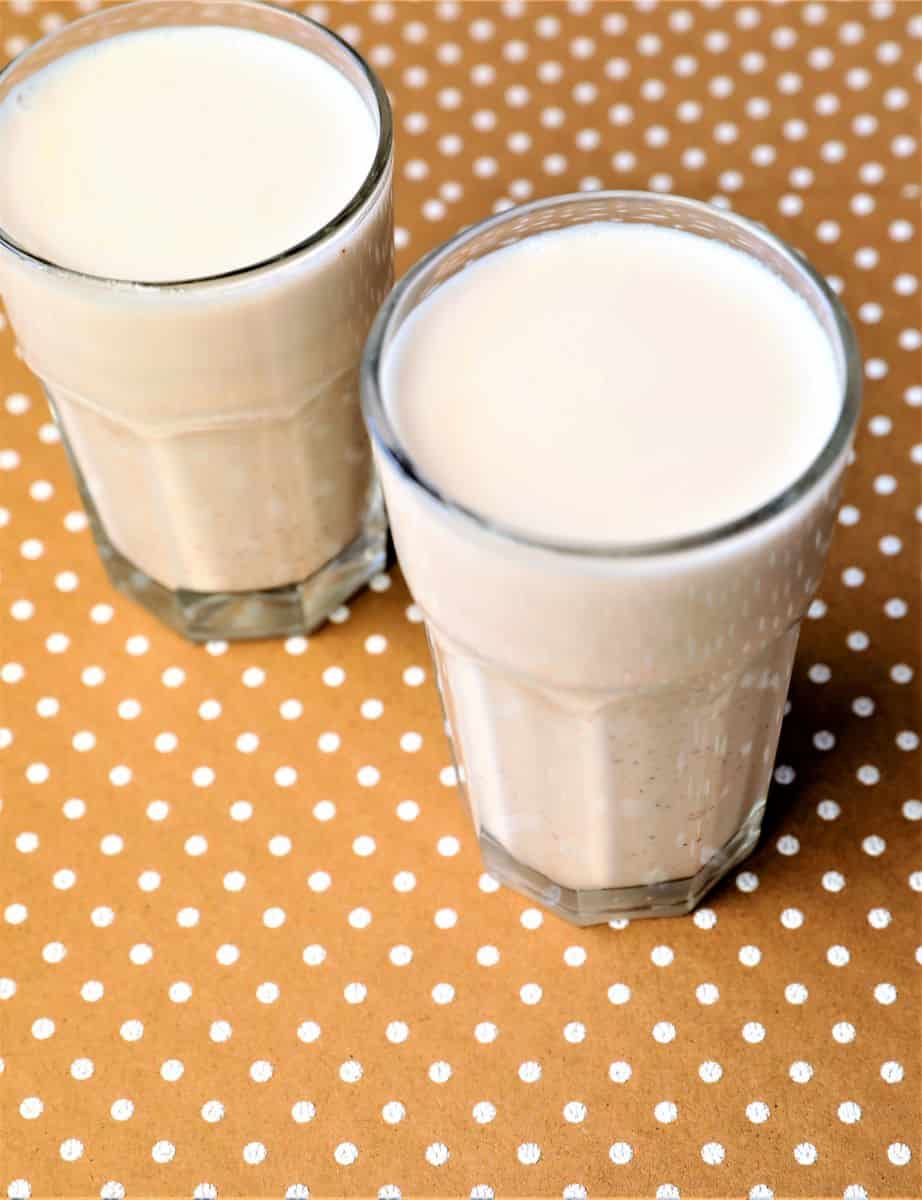 I really honestly can't say that because often, I succumb to the easy route, and just buy almond milk from Trader Joe's, because it is so easy and convenient.
The thing is, it isn't even nearly as good, fresh or creamy as my homemade almond milk. Each time I make a batch, I again am reminded how much better food and drinks are if they are homemade.
Even though buying almond milk at the grocery store is easy and convenient, which is the reason that I do that, this homemade almond milk is also easy and convenient, and so much better. In 10 minutes, you will have fresh almond milk for your coffee, tea, smoothies, breakfast or snacks. This is gluten free!
Jump to:
Tools
The tool that is essential to smooth and creamy almond milk is a high speed blender. I use the Vitamix because it accomplishes the most important task well, which is turning the almonds into pulp. (Overall, the Vitamix is an amazing kitchen workhorse, which is why I have been using one for over 10 years.)
Additionally, to strain the almond milk, you will need a nut milk bag, or go budget and buy a paint strainer bag from Home Depot like I did.
Why Use Organic Almonds?
When you are making homemade almond milk with only 2 ingredients, the source of the almonds is very important. In the business of almond growing, many use pesticides that are known carcinogenics (even though we know they cause cancer, experts use words like "reasonably anticipated and probably likely carcinogenic") like propylene oxide (PPO) and glysophate ( the major ingredient in RoundUp).
The best option for purchasing almonds that are absolutely chemical free is to purchase them from farmers, directly, or order them online from a company that certifies that their almonds are organic. Learn more here.
Ingredients
Take a quick look to see if you have all the ingredients for this recipe:
Water
Almonds
Vanilla powder
Sea Salt
Maple syrup (optional)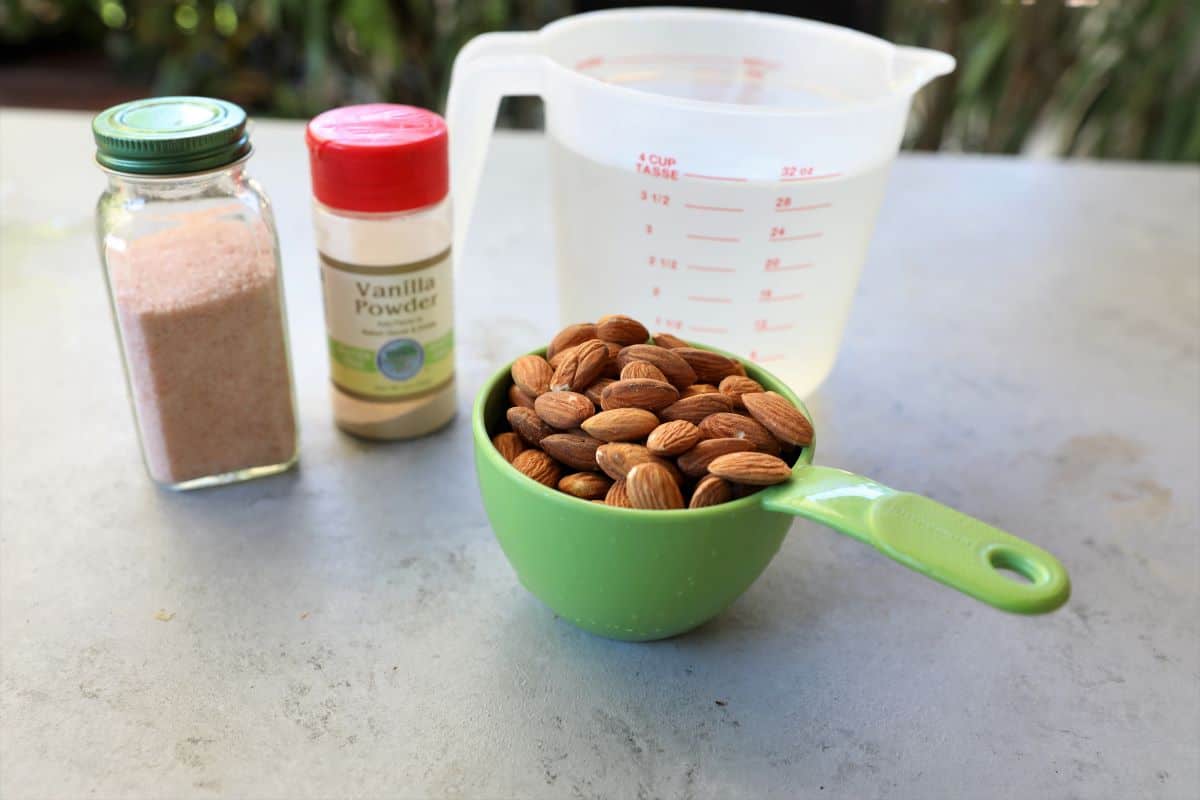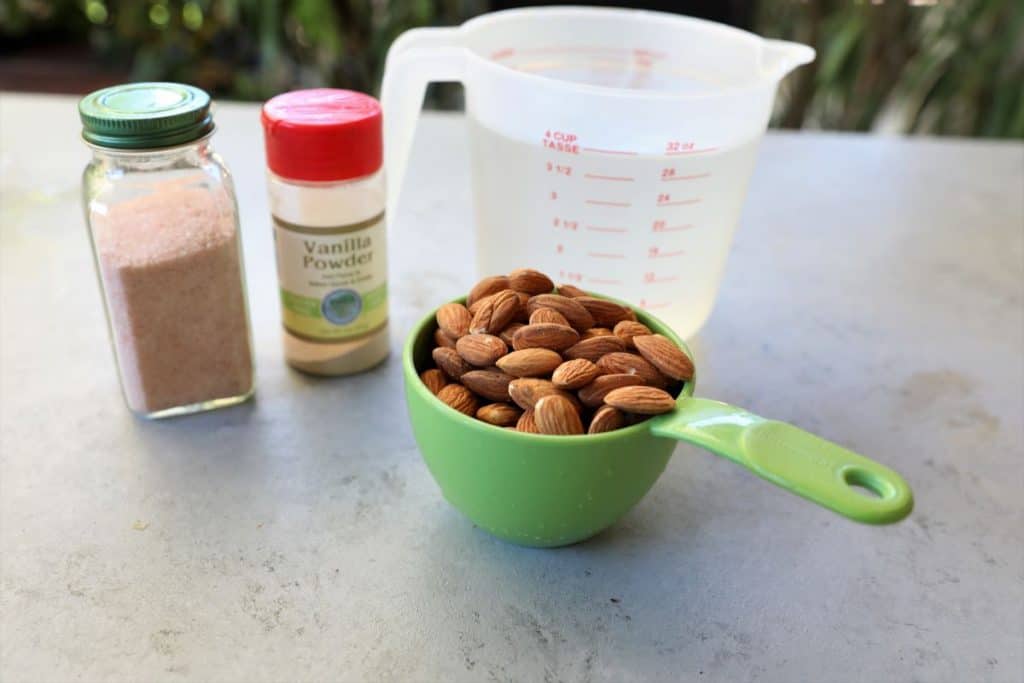 Tip
If you use a high speed blender like I do, you can let it blend long enough that it gets hot, and this hot vanilla almond milk is a treat in itself. It contains no added sugar, although if you like it sweet, you can add 2 tablespoons of maple syrup.
Instructions
This recipe is so very easy, and in less than 10 minutes, you will have fresh, creamy almond milk.
Pour the water and almonds into the high speed blender.
Add salt and vanilla powder, and if you want sweetness, the maple syrup.
Start the blender on low until the almonds start breaking up.
Slowly increase the speed until it is on high.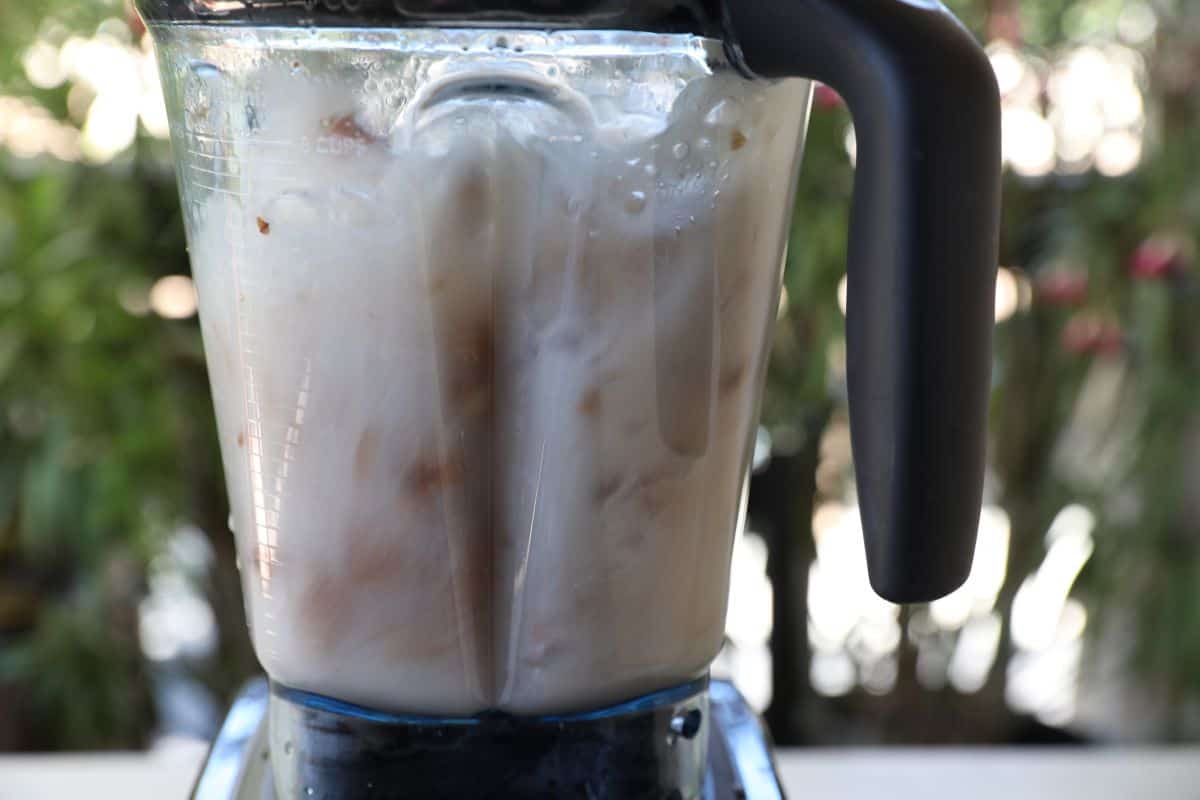 Soaking
If you have the opportunity to soak your almonds for at least 4 hours, that would be beneficial. Soaked almonds are softer, and create less pulp, and will take less time to blend.
Tips For Making Homemade Vanilla Almond Milk
1. Make sure that your lid on your high speed blender is on securely, since the liquid will splash when you increase the speed to high.
2. You can add maple syrup if you want to make it a little sweeter.
3. Unlike cashew milk, where the nuts are completely liquified, almonds will create pulp, regardless of how long you blend the milk. Gently squeeze the strainer bag to get all of the milk out.
4. Don't throw your almond pulp away! There are many uses for the pulp that will increase fiber in your recipes, like crackers, flour, breadcrumbs and you can add them to smoothies and other dishes. See ideas here.
5. Almond milk is very versatile; you can add other spices like cinnamon or tumeric to it to create warm, comforting drinks. I use this almond milk to make a delicious Tumeric Latte or to mix with mushroom coffee!
6. Almond milk is the most nutritious non-dairy milk because it is high in calcium.
Related
Recipe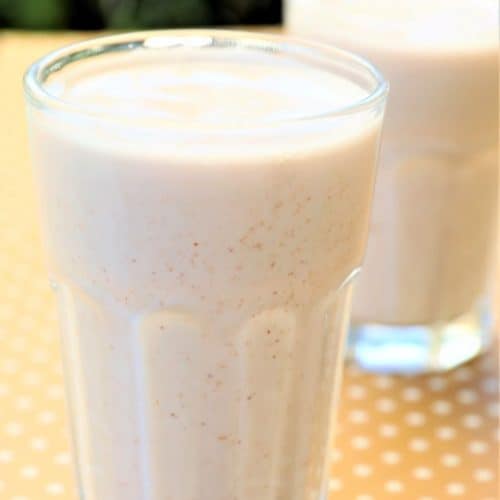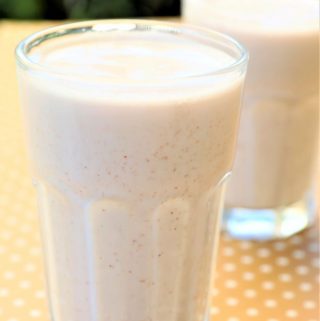 Homemade Vanilla Almond Milk
Homemade Vanilla Almond Milk is fresh and creamy and perfect for breakfast, smoothies or with coffee and tea.
Ingredients
4

cups

water

½

teaspoon

sea salt

1

teaspoon

vanilla powder or vanilla

2

tablespoon

maple syrup

optional, if you like your milk with a little sweetness

1

cup

raw almonds, preferably organic
Instructions
Soak almonds for 4 hours if possible.

Add all ingredients to blender and blend gradually increasing speed until milk is creamy and smooth

After blending, place mesh bag over new container and pour almond milk through bag to separate the milk from the pulp. Squeeze all milk out of pulp.

Keep pulp in freezer for future recipes.
Nutrition
Serving:
12
g
Calories:
95
kcal
More recipes that you might enjoy: