Homemade Crunchy Granola. You can buy many different types of granola, but honestly, there is nothing as fresh and delicious as homemade granola.  Starting with oats, just add nuts, seeds and fruit, a little sweetness and space and bake until it is toasted.  So delicious and nutritious.  Vegan, gluten free and diary free.
Homemade crunchy granola. So fresh and yummy. Vegan, gluten free, diary free.
Ingredients
1 cup of oats
1 cup dried cranberries
1/4 cup applesauce
1/2 tsp sea salt
1/4 cup maple syrup
1 tsp cinnamon
1/2 tsp ginger
1/2 tsp vanilla powder (or vanilla)
1 tbsp coconut oil
1-1/2 cup nuts, fruits and seeds. I used:
dried toasted coconut
sesame seeds
hemp seeds
cashews
almonds
pumpkin seeds
dried mulberries
Instructions
Mix all ingredients in bowl
Spread mixture on baking sheet with parchment paper to prevent sticking
Bake at 325 degrees for 45 minutes, or until toasted.
Stir a few times during baking for even toasting.
Serve plain, with milk, with yogurt or as a topping.
https://greenschemetv.net/homemade-crunchy-granola/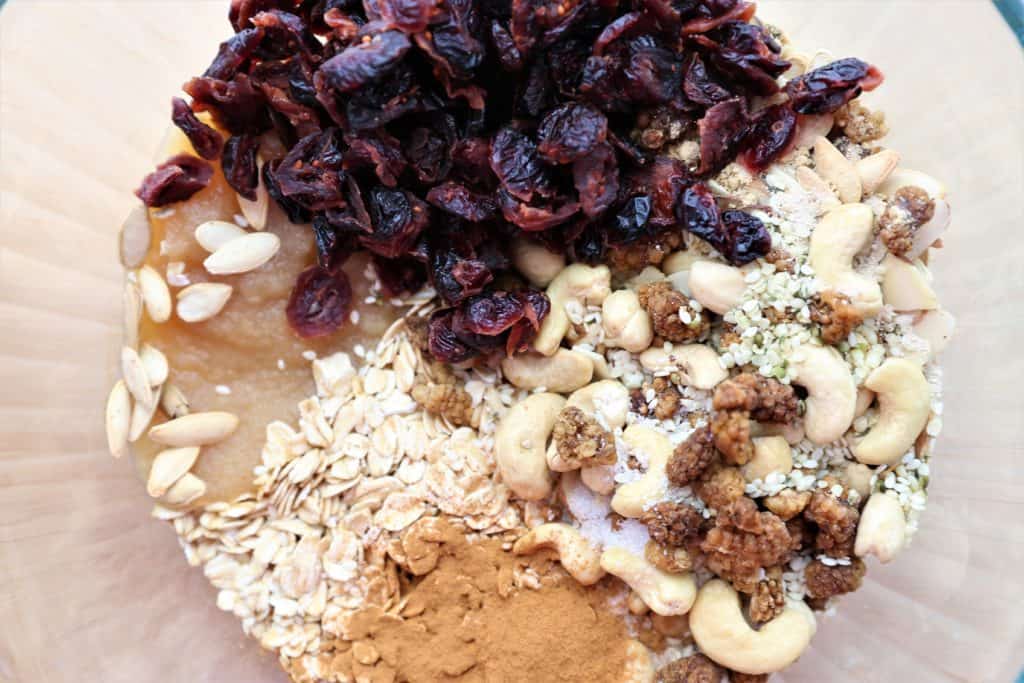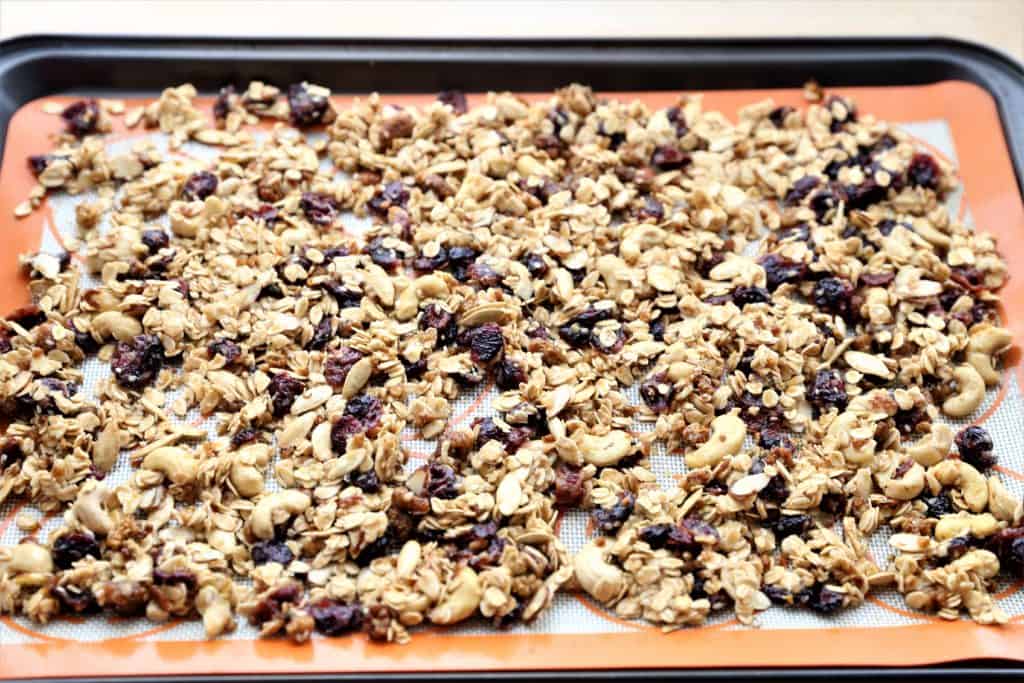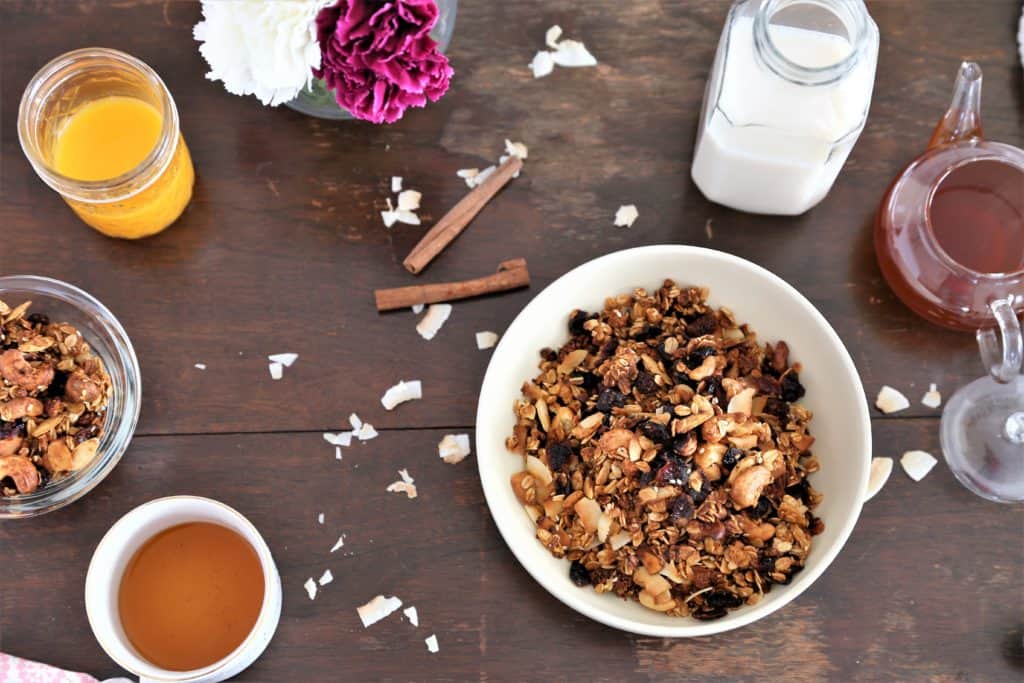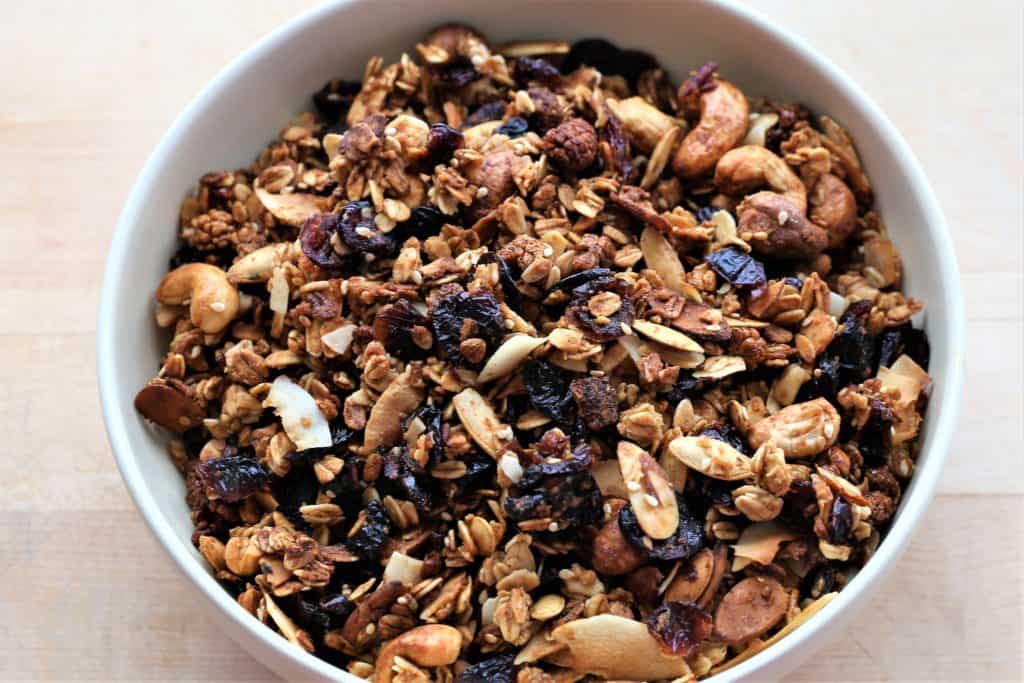 More recipes like Homemade Crunchy Granola that you might enjoy:
More photos on Foodgawker Gallery