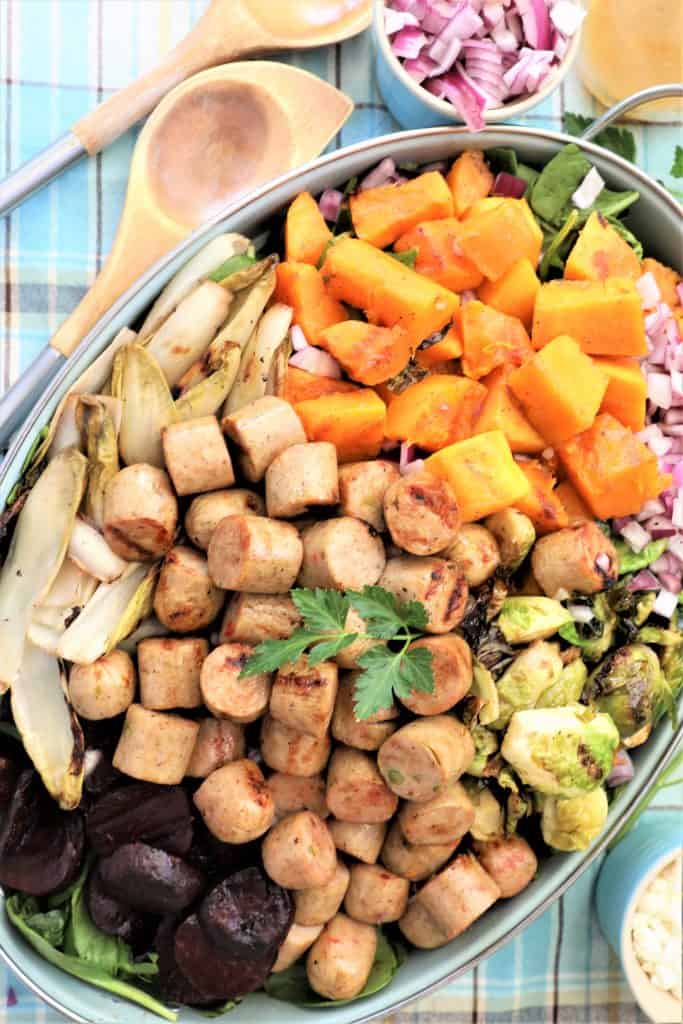 Grilled Cobb Salad.  It is grill time, and there is nothing better than a salad made from grilled vegetables!  This salad is prepared with super healthy ingredients--beets, butternut squash, red onions, endive lettuce, and brussel sprouts all amply seasoned with garlic and olive oil and served on a bed of fresh spinach. 
For added protein, we added spicy chicken sausages, and topped with goat cheese and a simple balsamic dressing.   You can prepare this dish vegan or vegetarian by omitting the chicken sausages and goat cheese.  Same great flavor and nutrition!  If you aren't able to grill, this recipe can easily be prepared by oven roasting the vegetables and chicken sausage.
Steps For Preparing Grilled Cobb Salad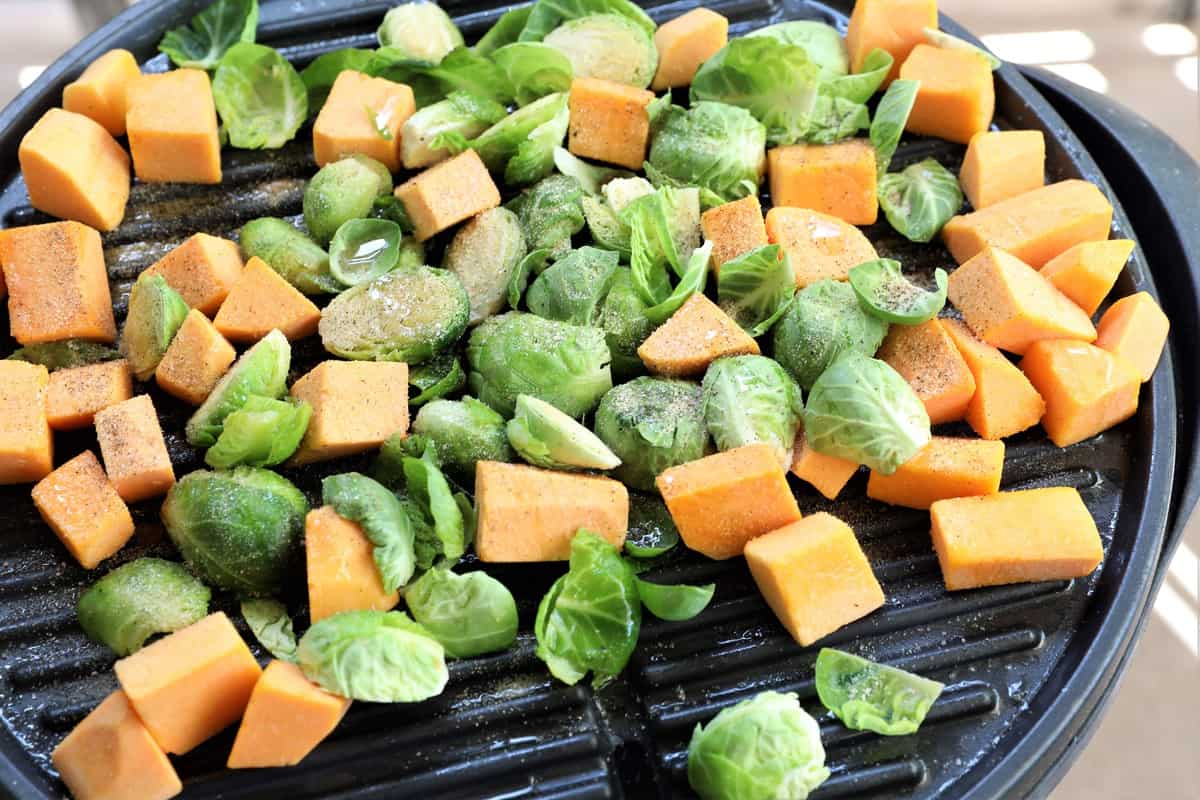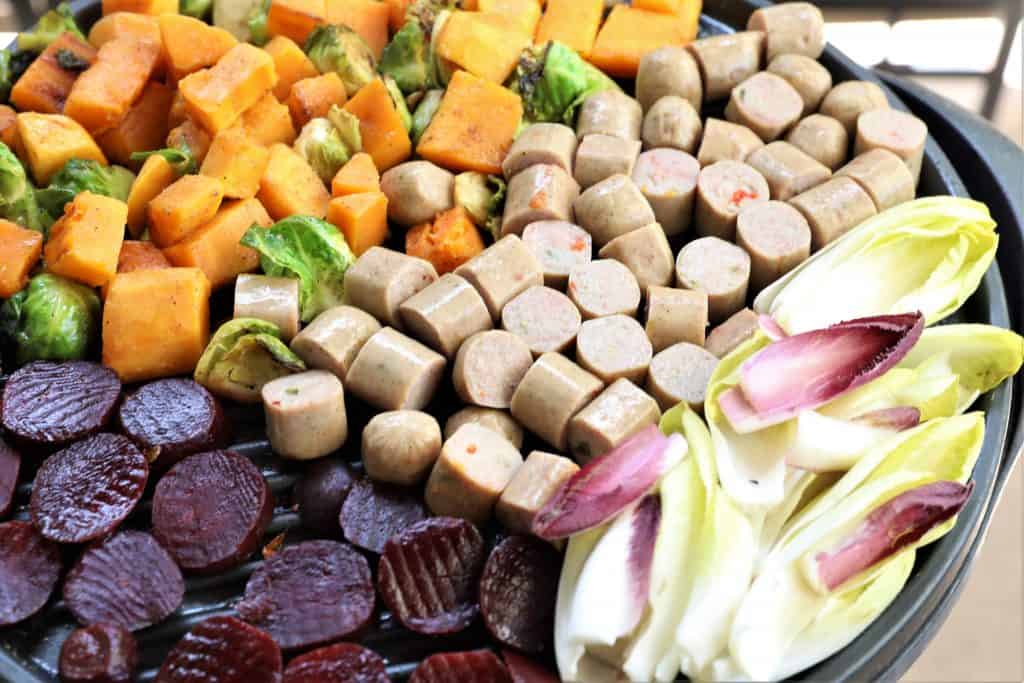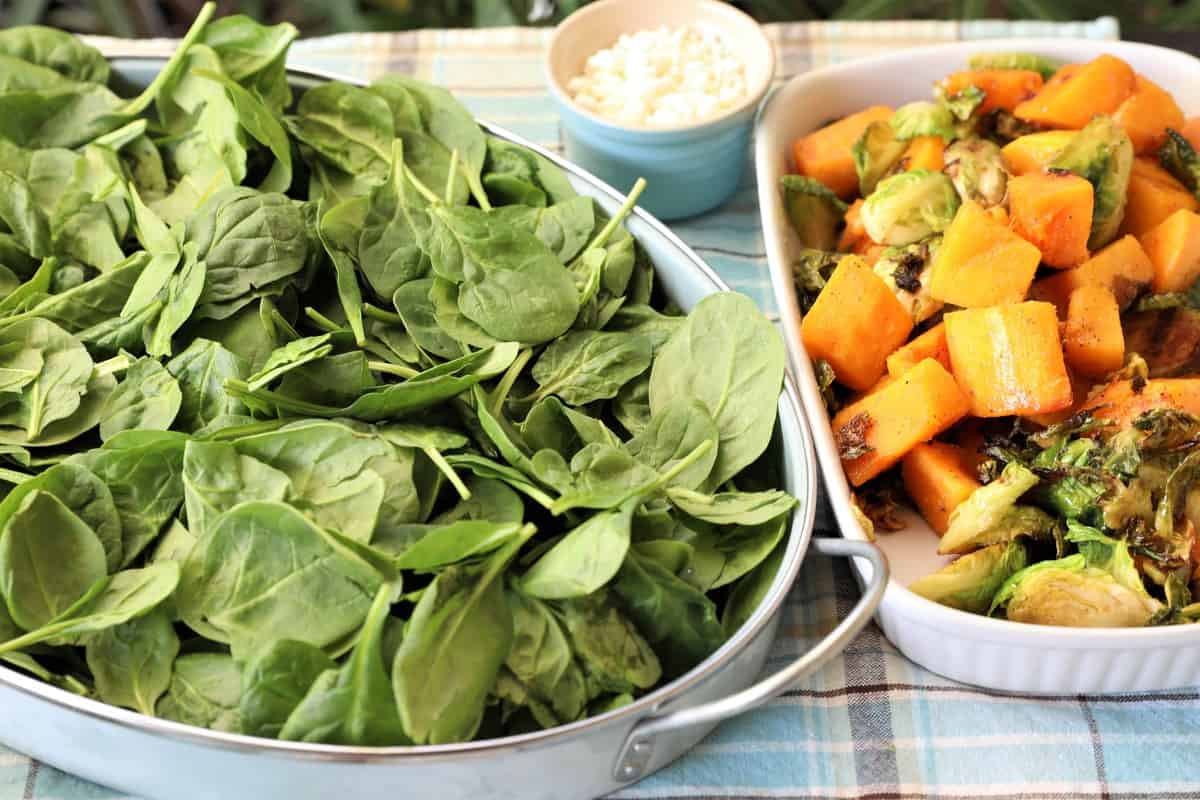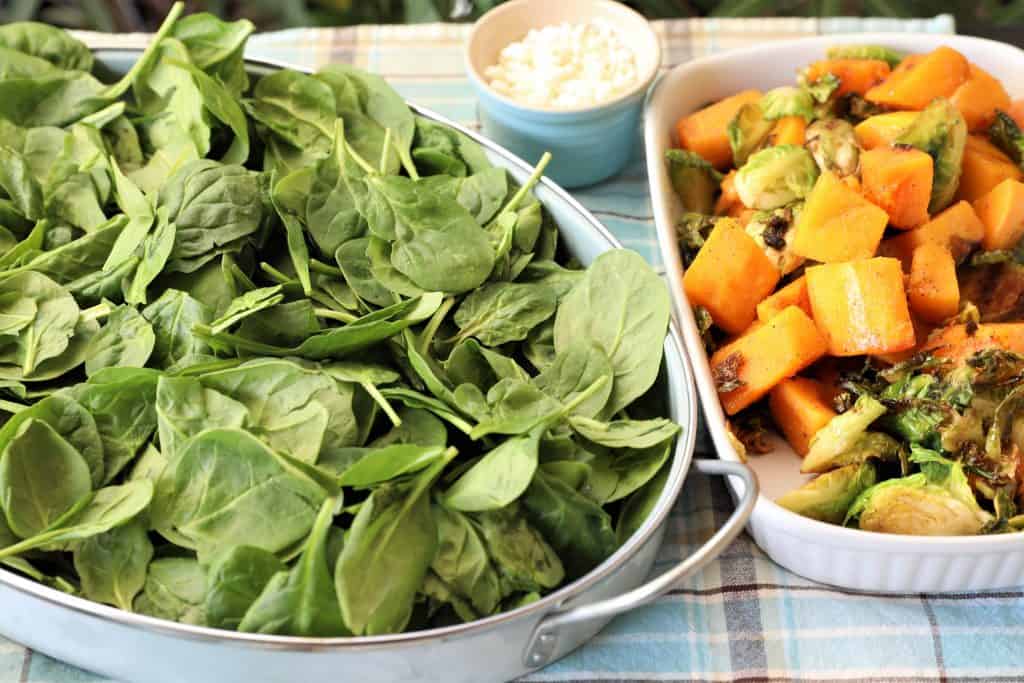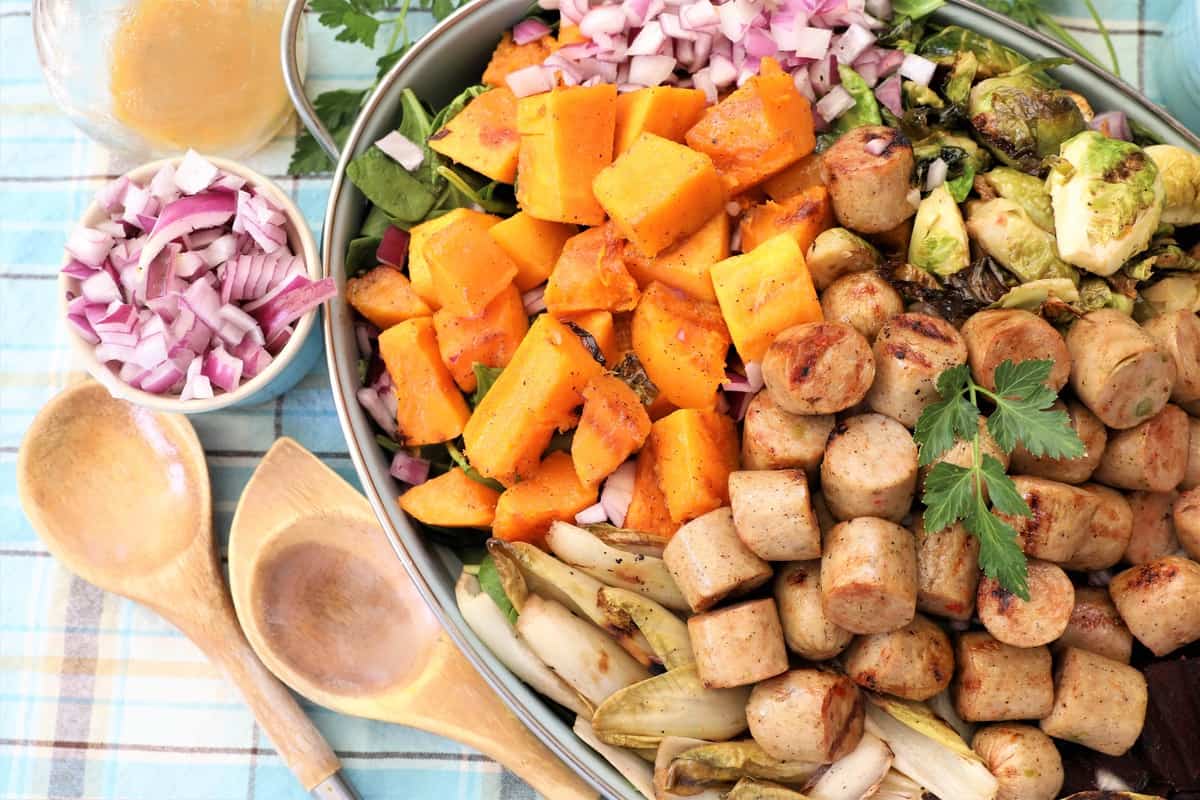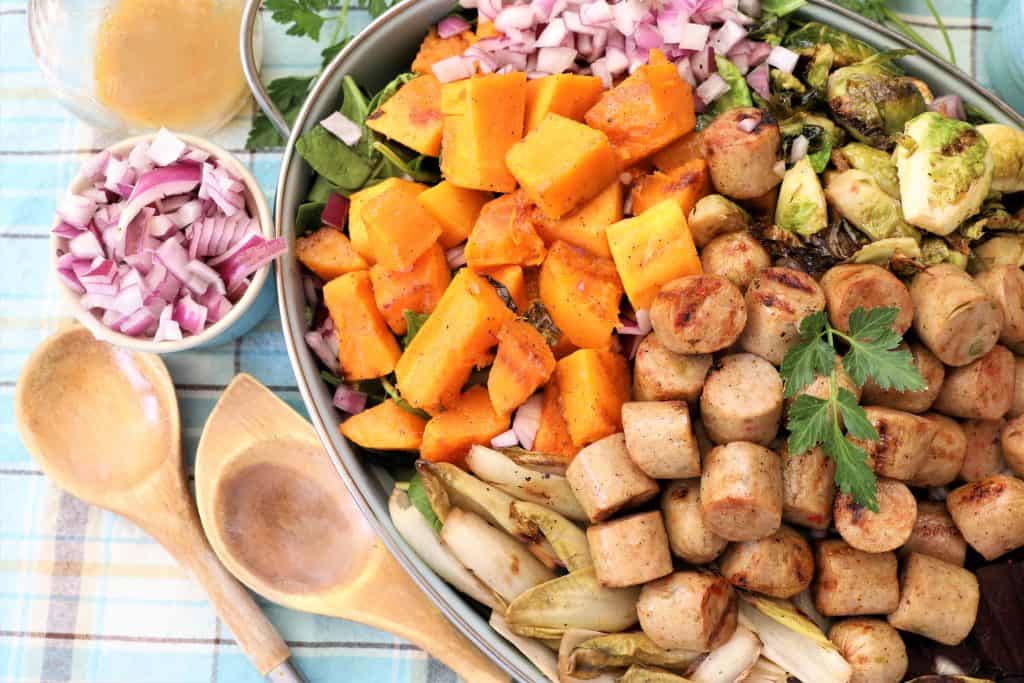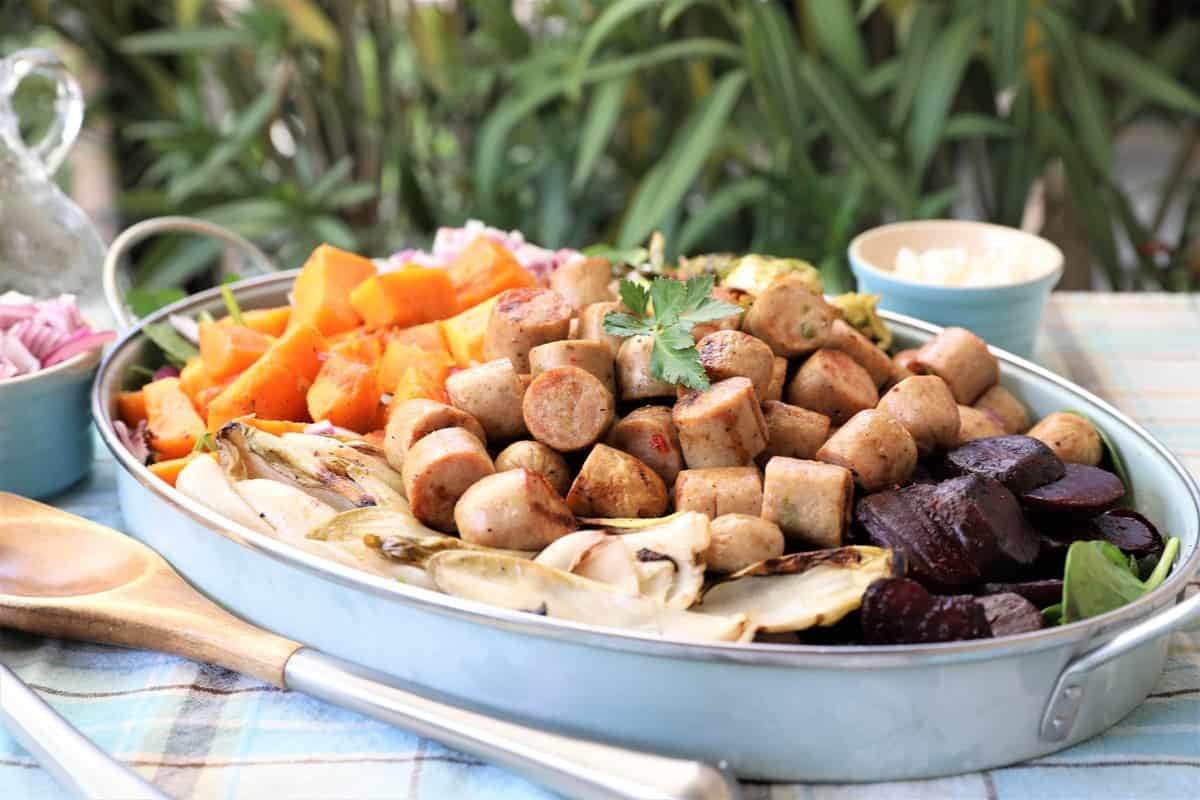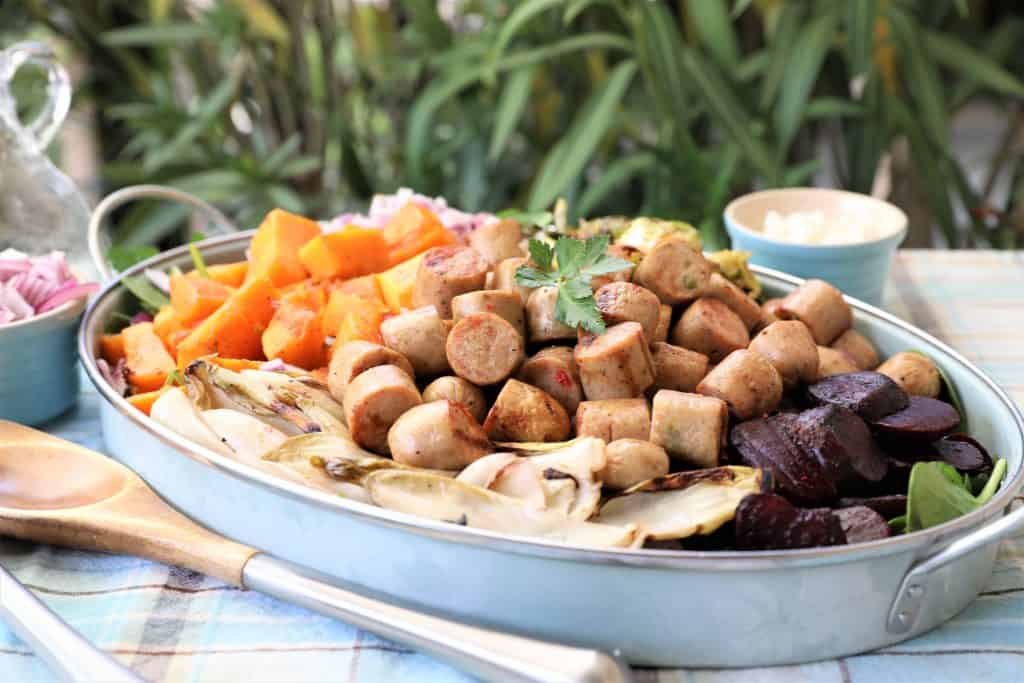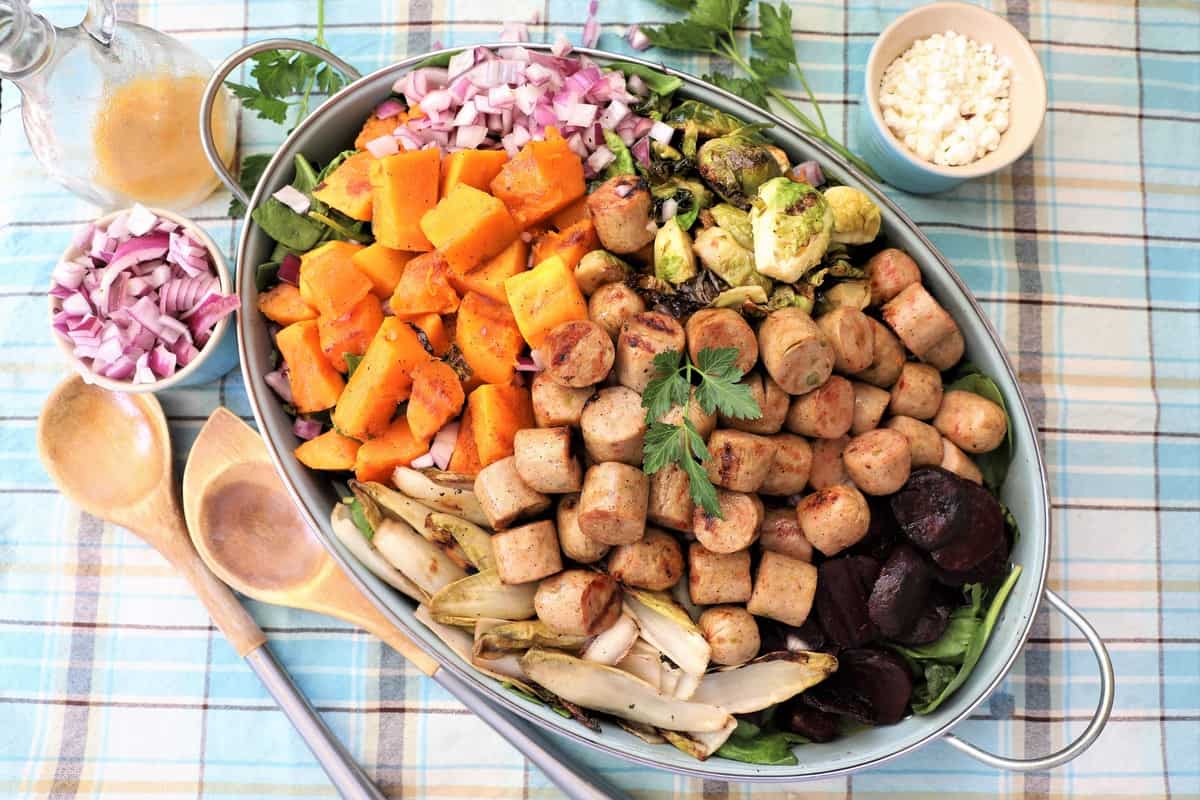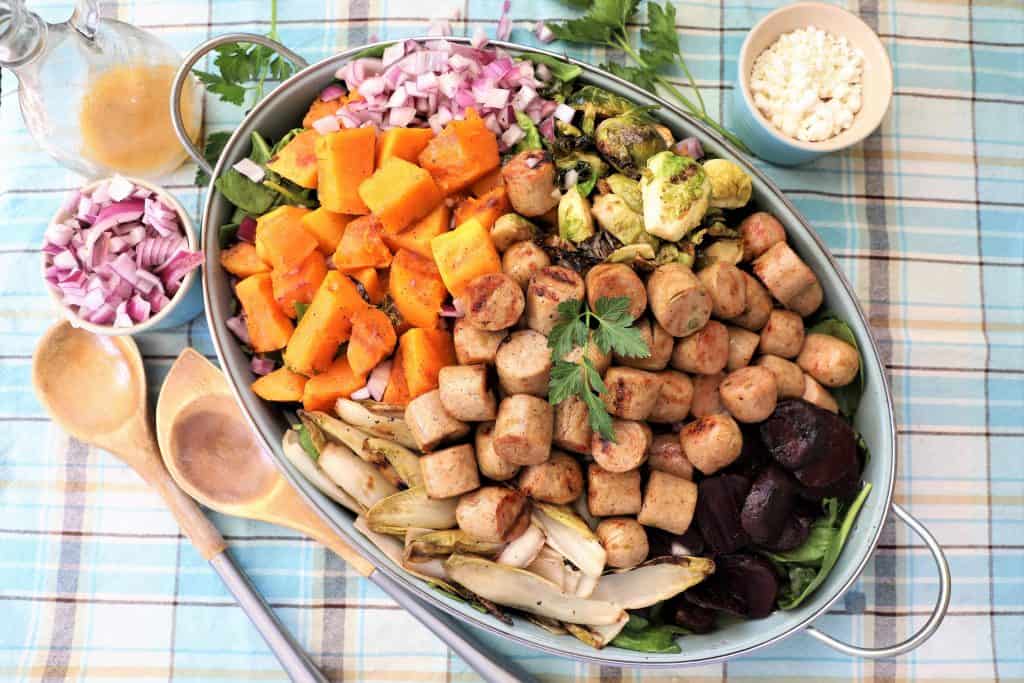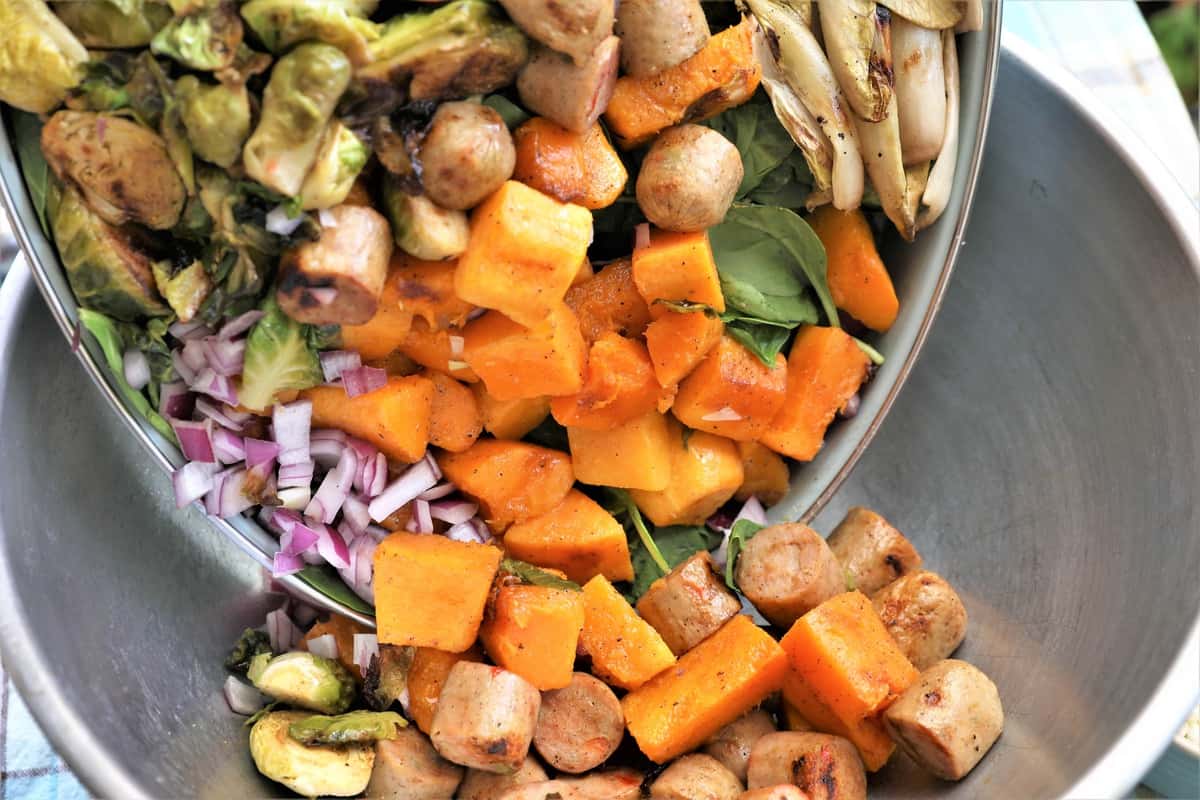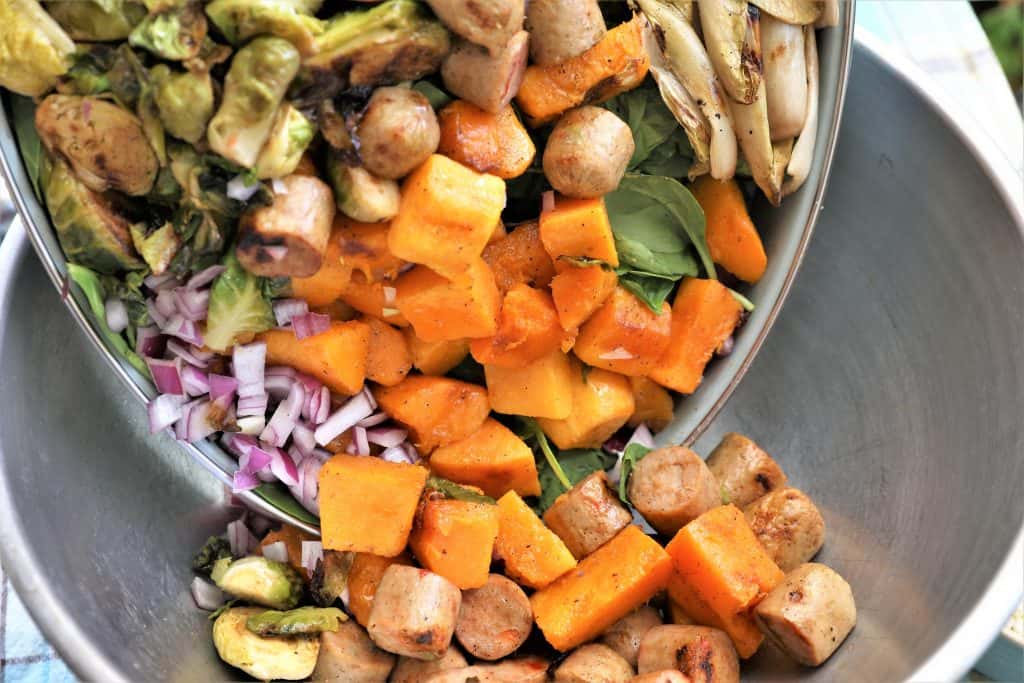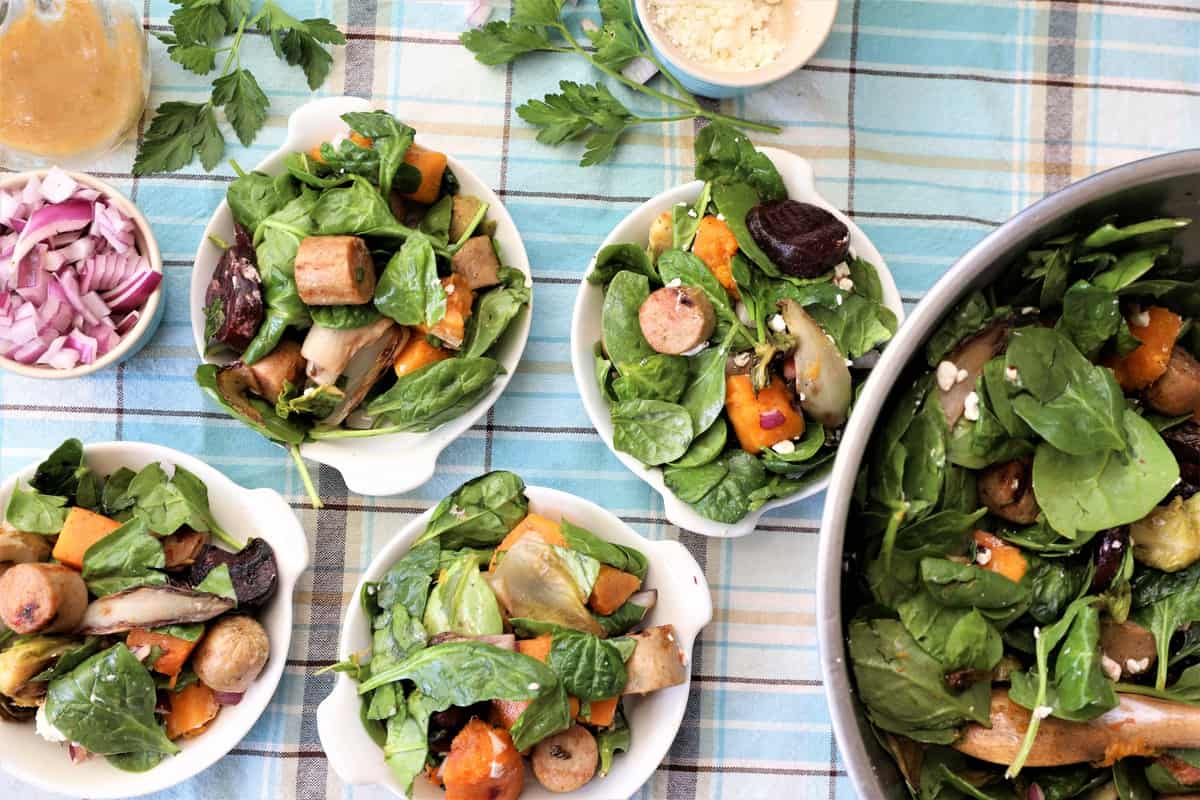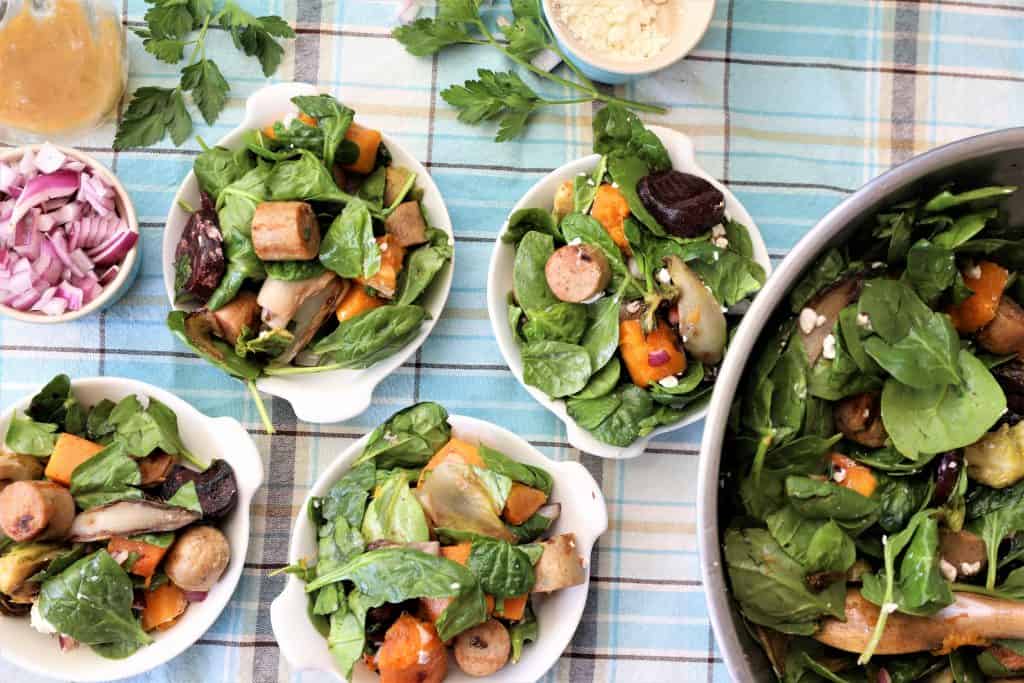 More Recipes Like Grilled Salad:
Notes:
 I cooked these items on an electric grill, starting at a low temperature and increasing the temperature at the end for crispy grilling.  If you are cooking with a gas grill, start at the lowest temperature. (check out the review of the George Foreman Electric Grill)
I cooked the butternut squash and brussel sprouts in the microwave for 3 minutes to speed up the cooking time.
 I used beets from Trader Joe's that were precooked and grilled them for added flavor.