Oatmeal Persimmon Bars.  Persimmon is a delicious, juicy fruit that is only available October-February and if you haven't tried this fabulous fruit, you must.  I use it in many fall recipes, and am always looking for more ways to incorporate this yummy and nutritious fruit into the menu.  Today, we are combining a traditional oat bar with persimmon to give it a touch of sweetness and juicy flavor.  Vegan, gluten free and dairy free.
Healthy, fruity oatmeal persimmon bars. Vegan, gluten free, dairy free.
Ingredients
Bars

2 cups of oatmeal, uncooked
1 cup gluten free flour
1/2 cup coconut sugar
1 tsp baking soda
1 tsp baking powder
1/2 cup coconut oil
1 egg-vegetarian option
1 egg equivalent-vegan option (I use Follow Your Heart Vegan Egg)

Persimmons

2 persimmons, ripe
2 tbsp maple syrup
Instructions
Persimmon Mixture

Place persimmons in small blender like Magic Bullet (not large Vitamix as fruit will stick to bottom and blades)
Add maple syrup and blend until smooth.

Bars

Mix all bar ingredients in bowl with spoon.
Oil bottom of 8" square baking pan with coconut oil.
Take 1/2 of oatmeal mix and press into bottom of pan.
Top with persimmon mixture from blender and spread evenly
Add remaining oatmeal mix on top of persimmon mixture
Bake at 375 for 25 minutes.
Let bars cool before cutting.
https://greenschemetv.net/oatmeal-persimmon-bars/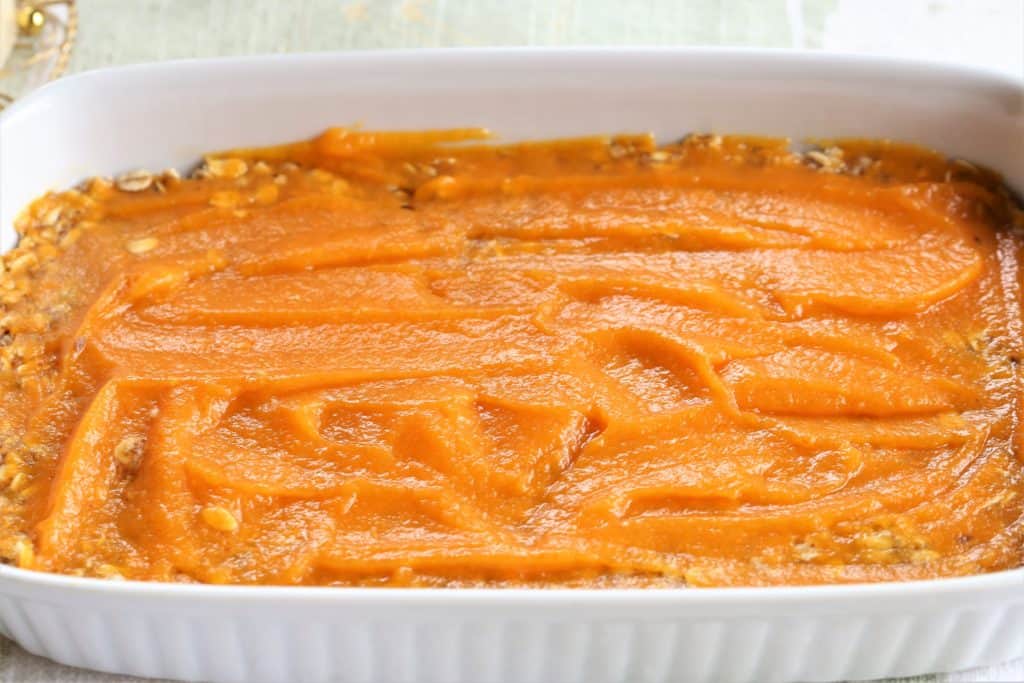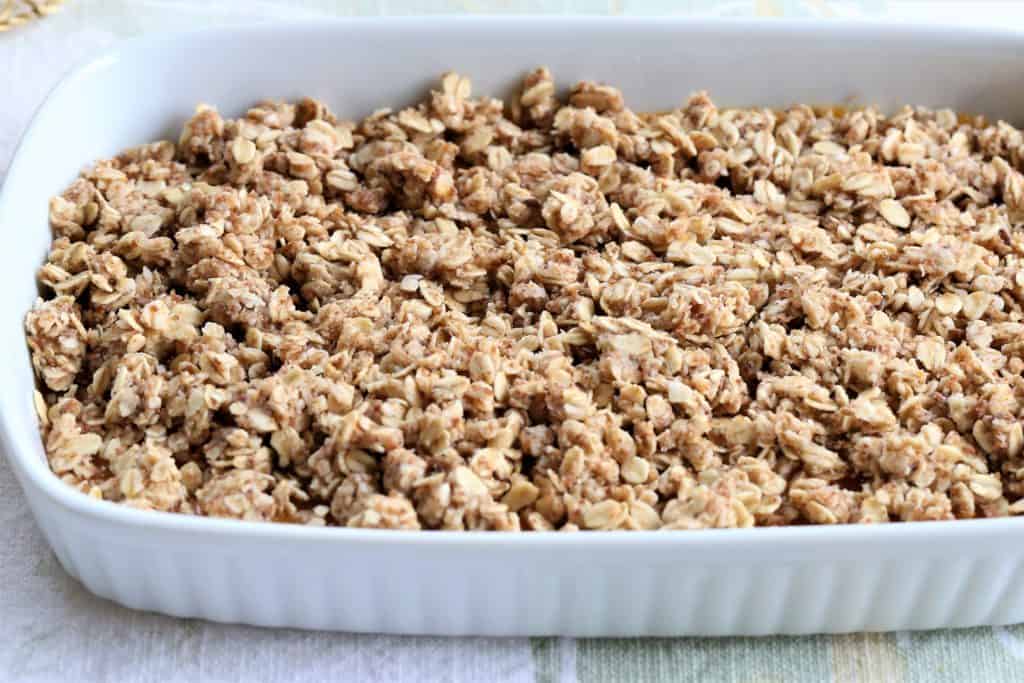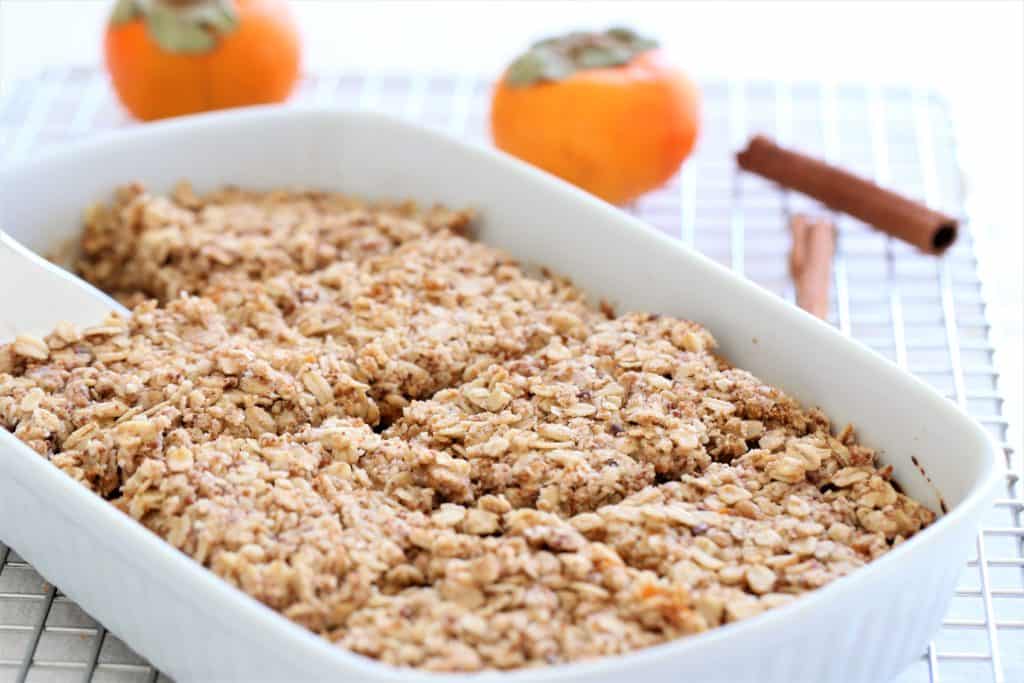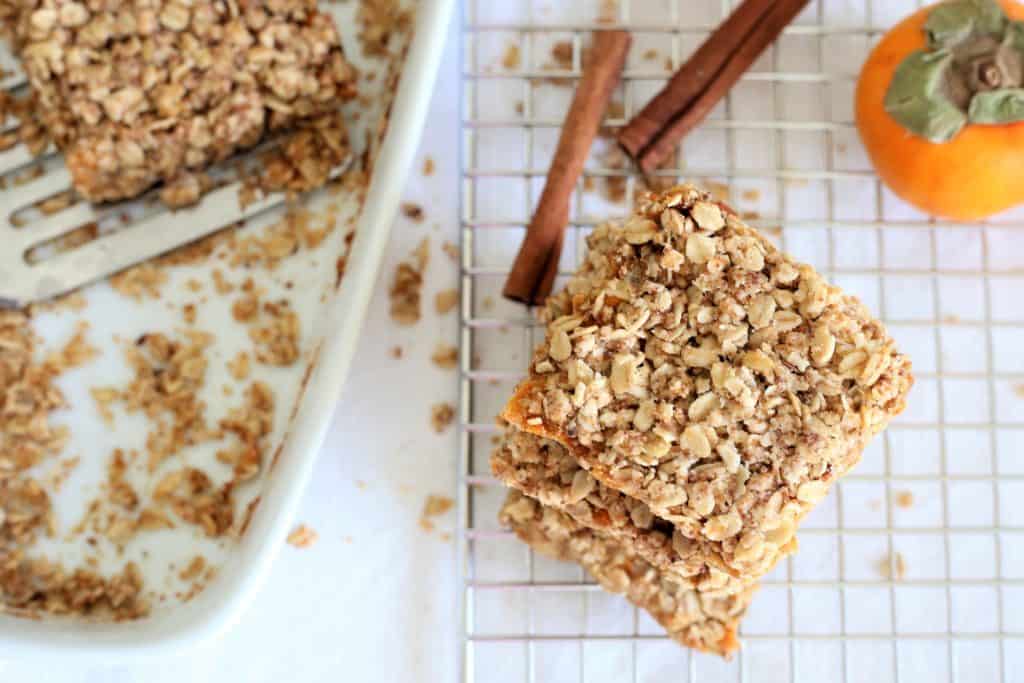 More vegan recipes like Oatmeal Persimmon Bars that you might like:
More food photos on Instagram.