Instant Pot Sweet Potato Cranberry Bake.  Sweet potatoes and cranberries are not just food for the holidays, they are delicious and nutritious any time of the year.  When you make a dish in the Instant Pot, the hands off approach makes it especially appealing.  Just toss all the ingredients into the Instant Pot, and done.  The optional date creme adds sweet flavor and a different twist.  This dish is vegan, gluten free and dairy free.
Holiday cooking--because it is so crazy busy and rushed, you need dishes that are quick, easy and don't use the oven.  I don't know about your holiday cooking, but we cook the same things year after year.  The sentimentality and familiarity of the dishes is what makes it special.  As you get older, and make your own holiday dinner, you carry on the family tradition taught by your parents or grandparents.  This sweet potato cranberry dish, prepared in the Instant Pot, is ready in an hour, and doesn't use stove or oven space.  Sweet, tangy, traditional flavors.
Why Cook In The Instant Pot?
Quick
Easy
Pressure cooking locks in juicy flavor
One pot
Doesn't use oven or stovetop space
Steps For Making Sweet Potato Cranberry Bake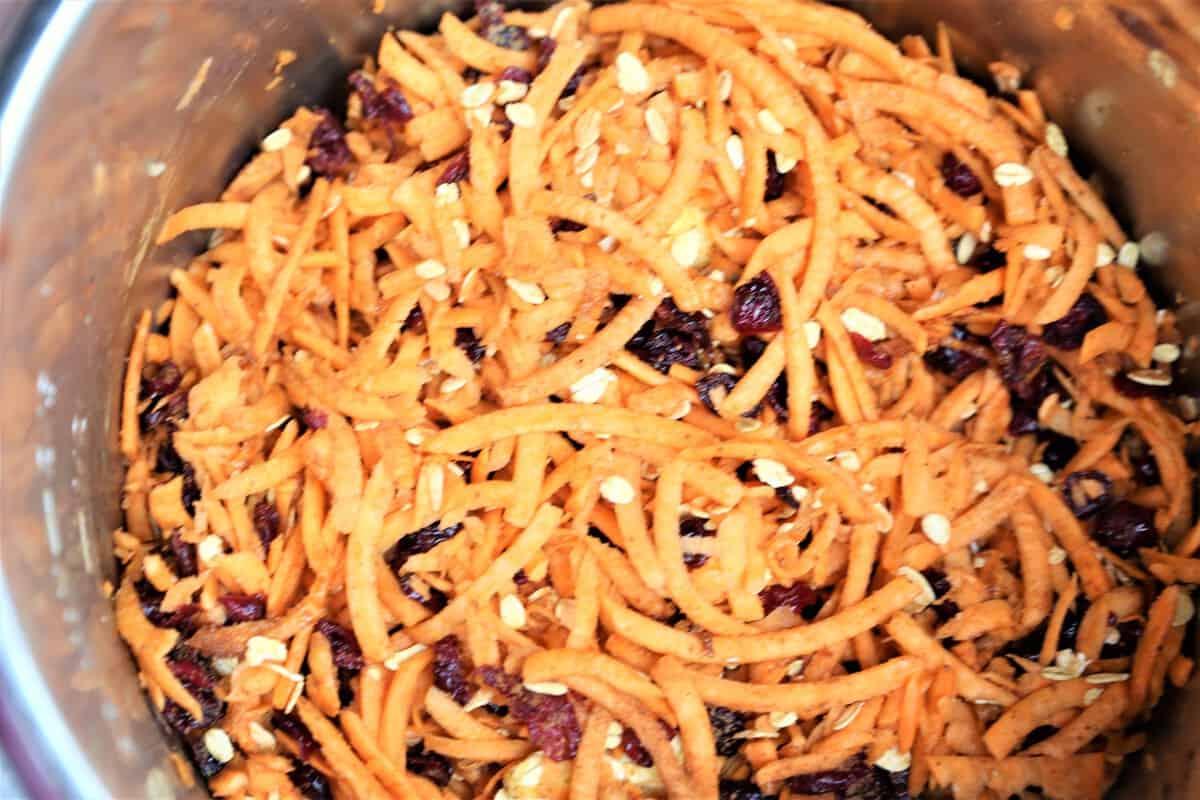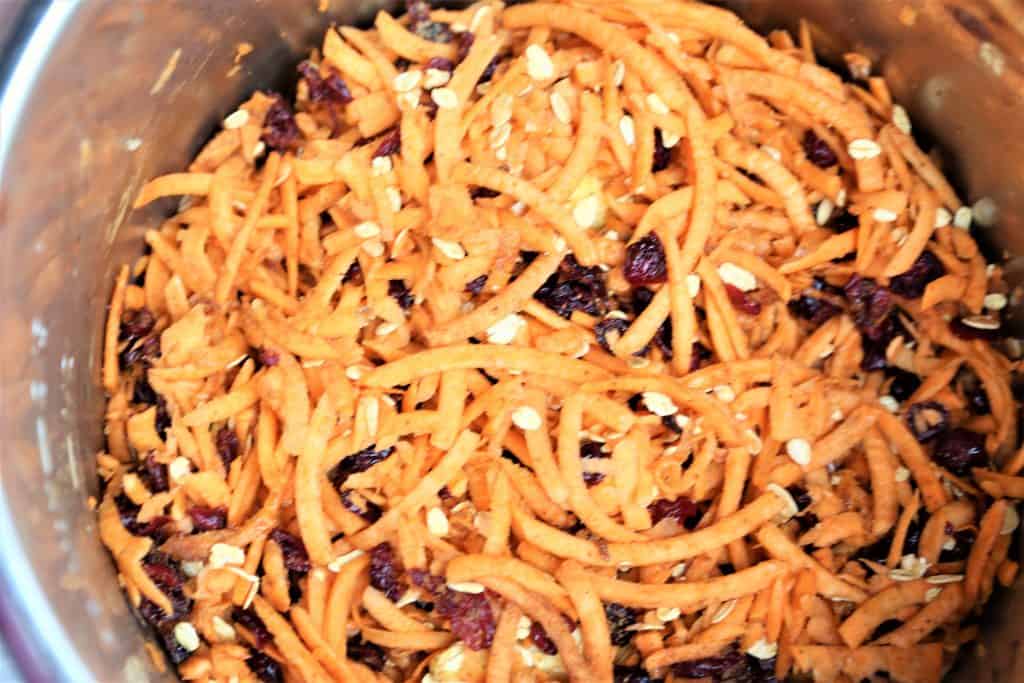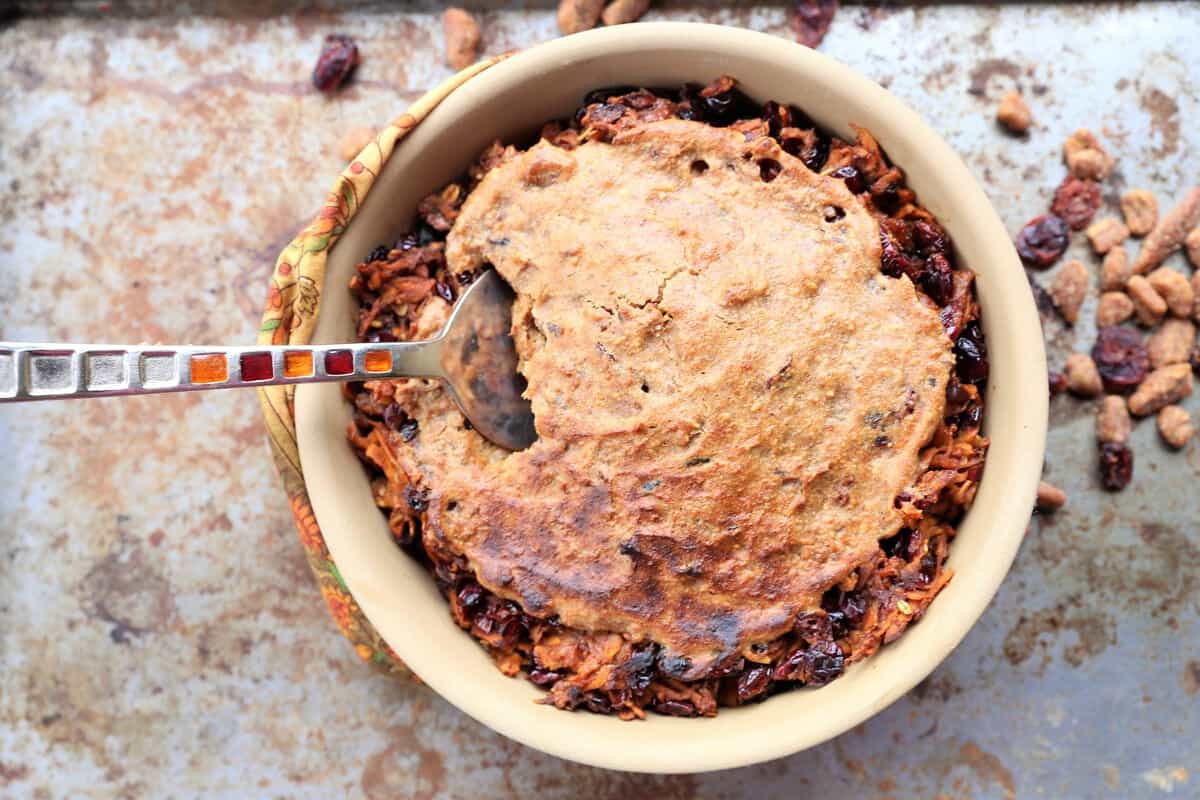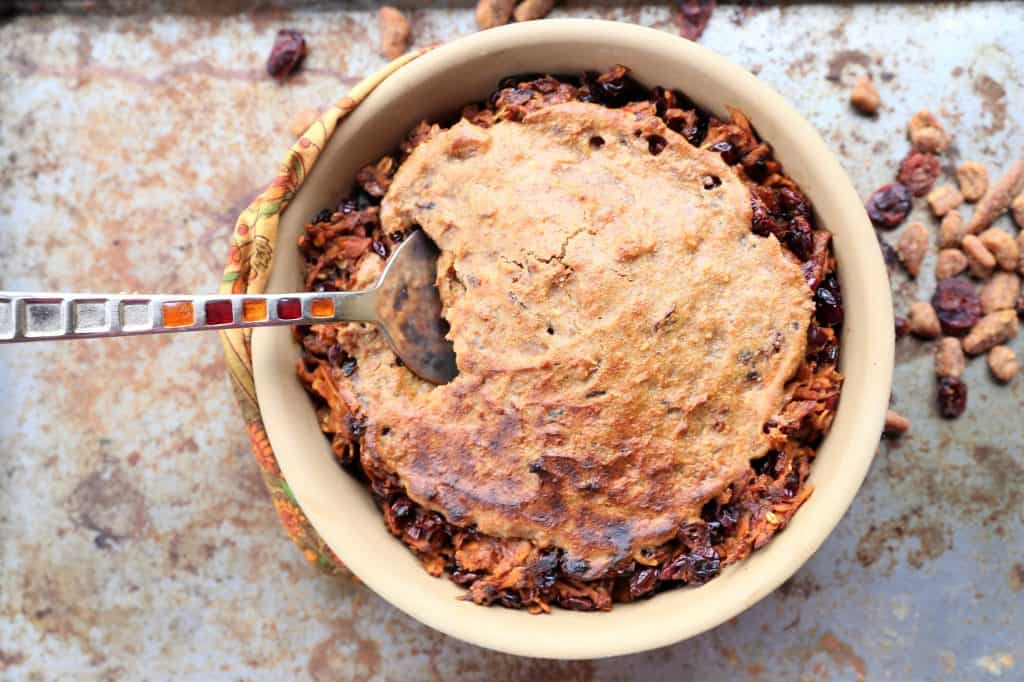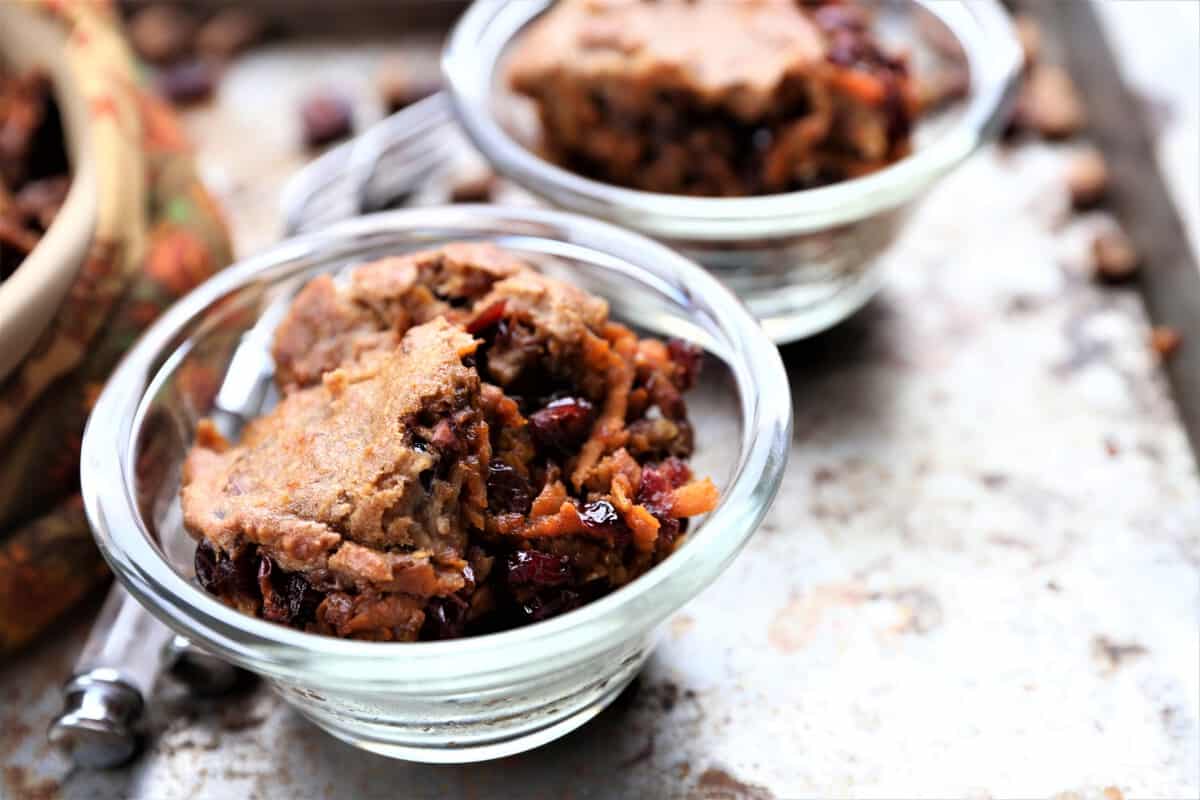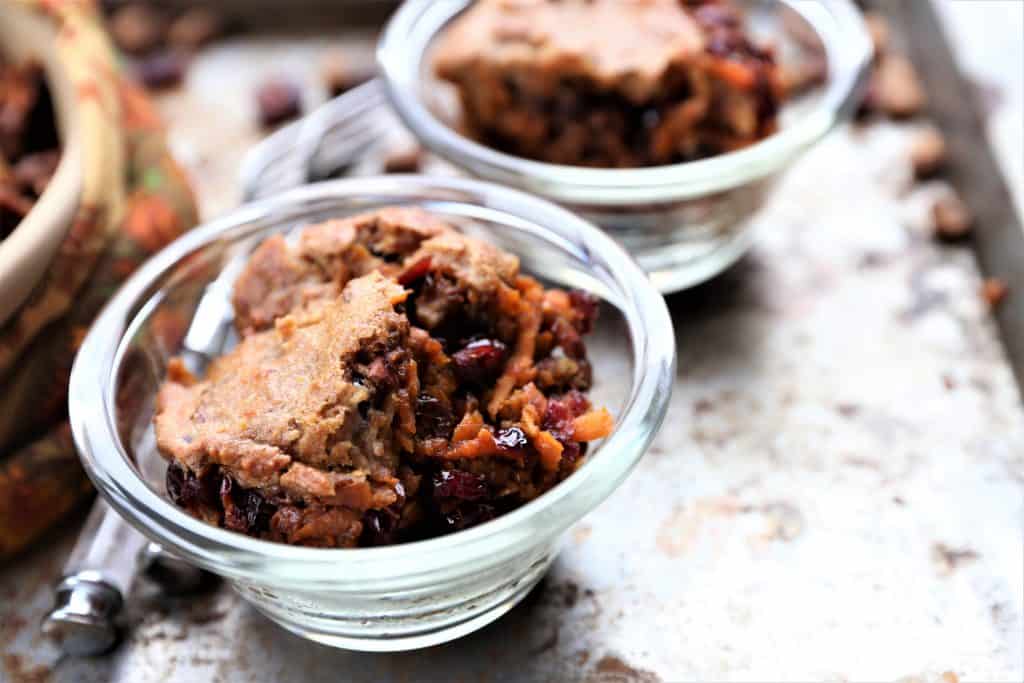 Recipes like Instant Pot Sweet Potato Cranberry Bake:
For more photos, see Instagram