Apple Upside Down Cake.  During the holiday season, we love to enjoy dessert, but want to keep it as healthy as possible.  This apple cake features fresh apples, and offers a vegan option.  It is light, but incredibly satisfying for that holiday sweet tooth.  Vegan, gluten free and dairy free.
Apple Upside Down Cake is fruity, sweet and delicious. Vegan, gluten free, dairy free.
Ingredients
Cake

1-1/2 cup of gluten free flour
1/2 tsp sea salt
3 tsp of baking powder
1 tsp vanilla
1/2 cup soy or almond milk.
1 egg for vegetarian option; egg substitute equivalent to 1 egg for vegan option. (I use Follow Your Heart Vegan Egg)
1/4 cup maple syrup
1/4 cup applesauce
1/4 cup vegan butter, melted

Apples

4 cups of fresh apples, sliced
1/4 cup vegan butter
1/2 cup coconut sugar
Instructions
Mix apples, vegan butter and coconut sugar in 10" cast iron pan. Cook on low heat until apples are tender, approximately 10 minutes.
Mix all cake ingredients in bowl until smooth. Pour over apple mixture in cast iron pan.
Bake at 325 degrees for 1 hour.
When cake is baked, run knife around edge of pan to be certain cake doesn't stick to edges.
Flip cake onto your cake plate.
Serve plain, or with coconut whipped cream.
https://greenschemetv.net/apple-upside-cake/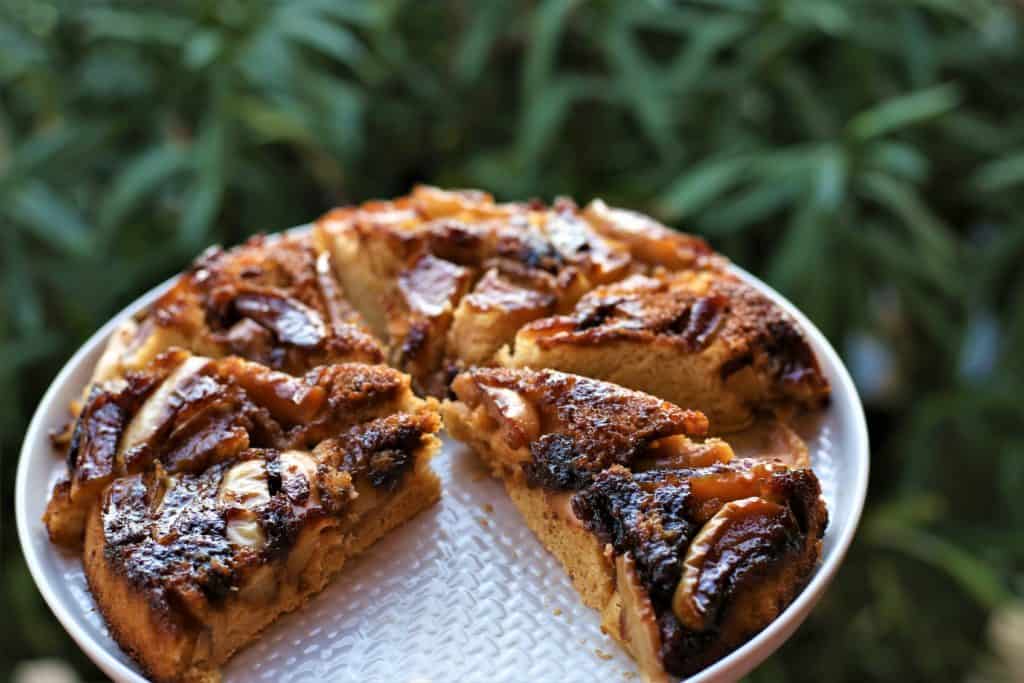 Steps To Prepare Apple Upside Down Cake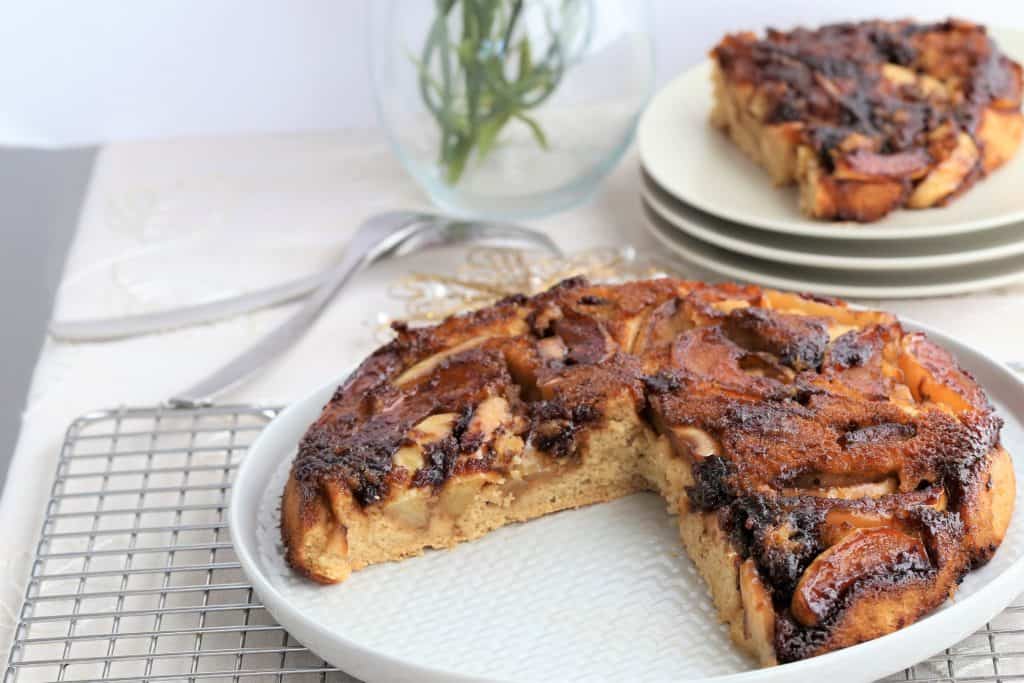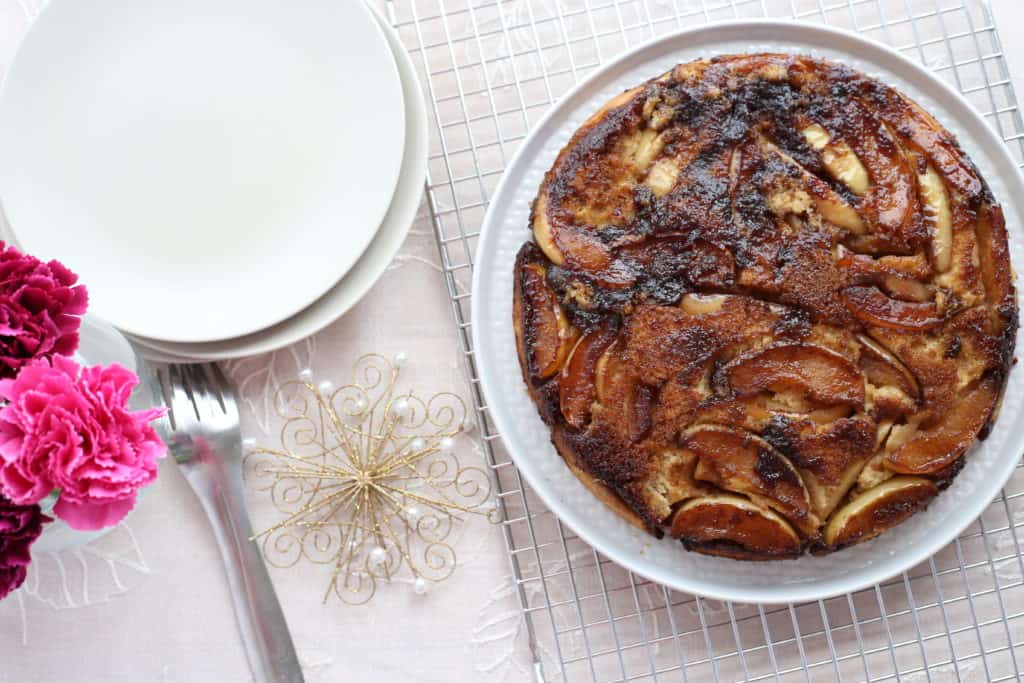 For more food photos, see my Foodgawker Gallery.
More recipes: